Industry SEO share of voice reports
View a snapshot of the organic share of voice for your market. Visualise opportunities and performance for all organic competitors. Reveal market winners as Google algorithm evolves and seasonal trends change.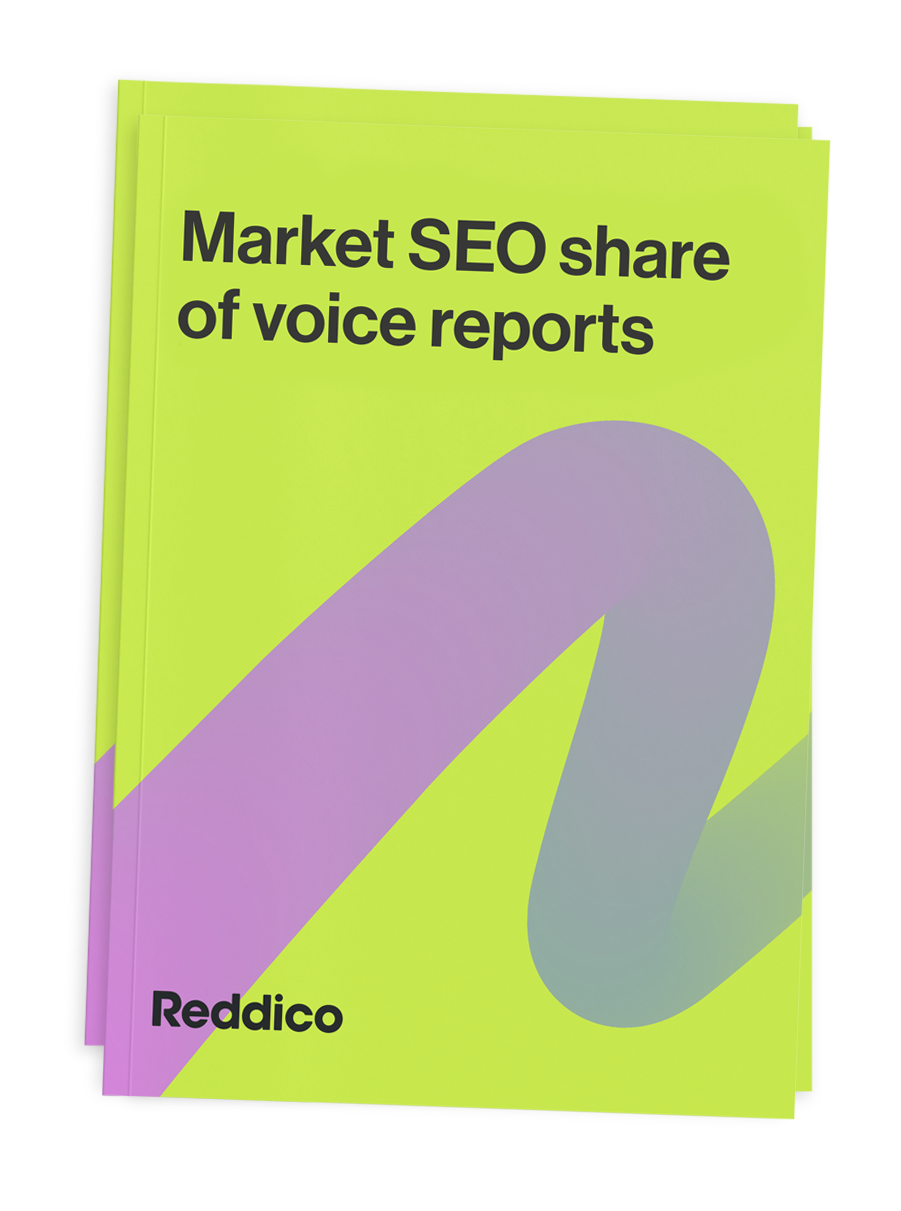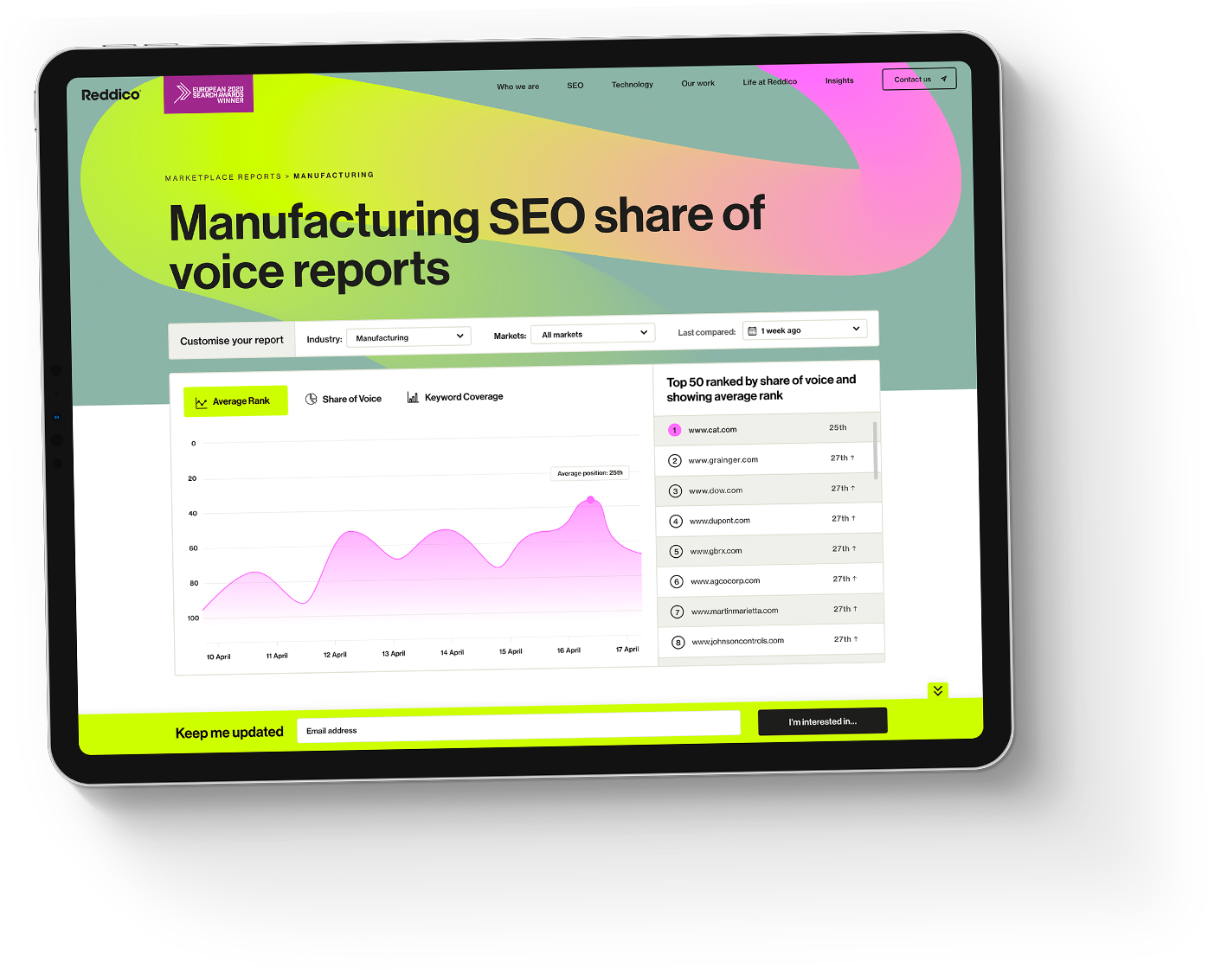 Competitor SEO performance insights
Using our in-house proprietary SEO data platform Lacuna we analyse hundreds of thousands of search results daily. This data allows business owners, stakeholders and data analysts to measure SEO performance within an industry as opposed to looking at a small set of keywords to measure SEO success and share of voice.
Measuring large keyword datasets allows our SEO team to identify insights and trends within the Google search results. This data alongside SEO competitor data allows our SEO team to prioritise SEO recommendations and help build SEO case studies to justify SEO investment.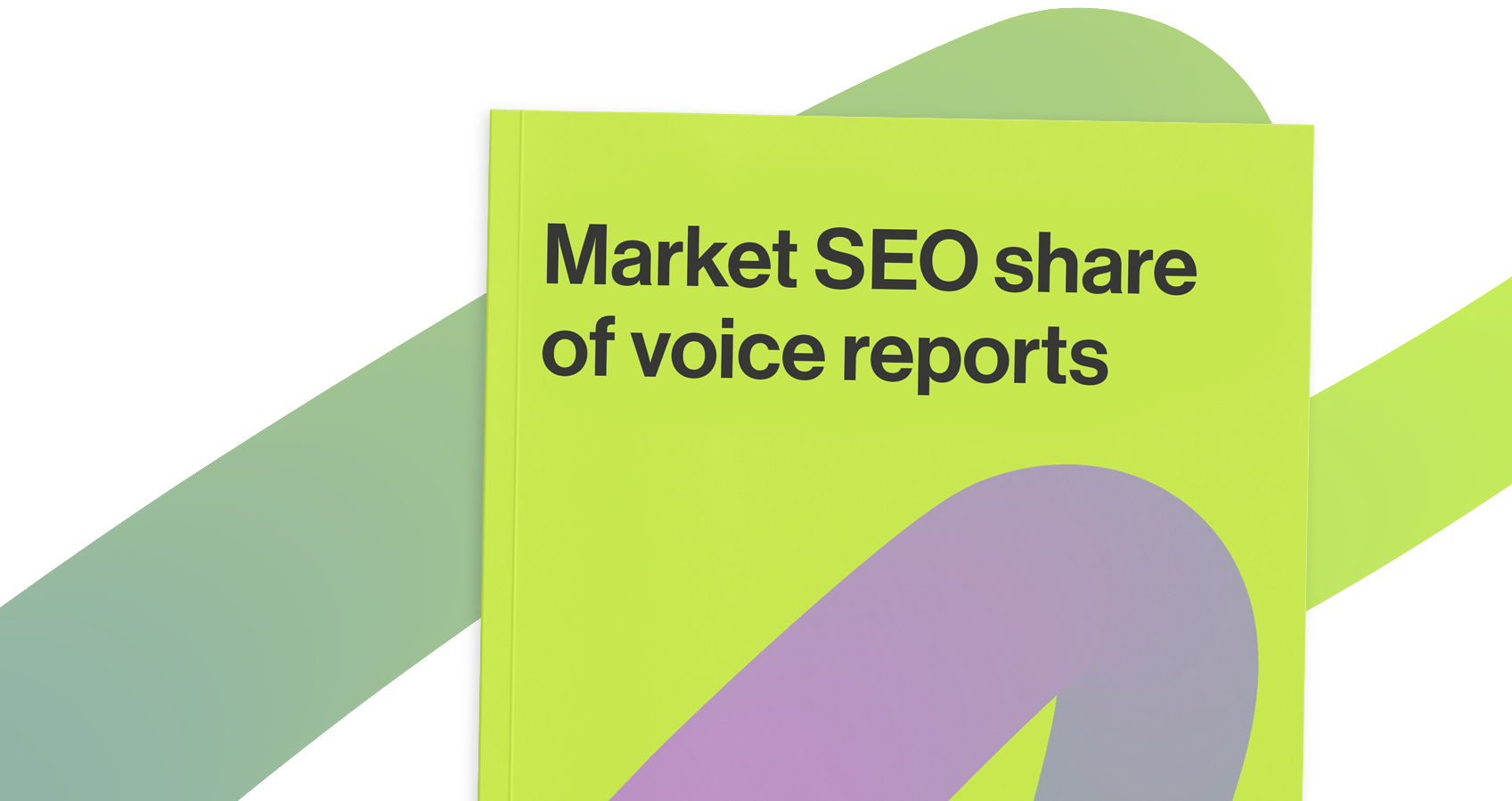 SEO Visibility Reports FAQs
Our data is updated at midnight GMT on a daily basis. We can refresh and check the data more regularly if required.
Each market report typically contains 500 non-branded keywords. Industry level reports can contain many more keywords, depending on how many markets are covered. These keywords are based on the traffic score terms determined by Google. These keywords are by no means the only important keywords. These reports are a snapshot only.
These reports are a snapshot of keywords of an industry. An ecommerce website may have many categories with many core keywords that drive revenue.
Average rank: Each keyword is searched in Google and the top 100 positions collected. We then record the domain's highest ranking position within the top 100 results and add that position to a total. We then divide that total by the amount of keywords that the domain appears in its results. Share of voice: We perform a Google search on each of the keywords and collect the positions of the domain if they appear in the top 20, in this case, we record all positions if the domain appears more than once for a specific keyword (within the top 20). We map those positions against a well-researched, general CTR (Click Through Rate) map, with positions 1 - 20 having a CTR %. We then add all of the SOV percentages up and divide that by the total amount of keywords in the set (unlike Average rank, not just the ones that have a ranking).
We have built our own in-house technology that collates the data required. More information can be found here: https://reddico.co.uk/technology
These reports are mobile only rankings. Reddico technology can check desktop rankings too.
We can via our custom reports. Please get in touch with the team.
We can via our custom reports. Please get in touch with the team.
Our SEO reports are suitable for anyone at any level of marketing who is interested in the visibility of websites within their target markets. These may be VC/PE, CMO, SEO teams and marketing managers.
We can via our custom reports. Please get in touch with the team.