Building Materials are a market leader in the trade industry (B2B), selling a wide range of building supplies to contractors and end users. Working closely with some of the biggest manufacturers and distributors in the UK, they provide unrivalled service to customers.
Reddico has helped deliver exceptional growth for our business.
Phil Lidgerton, Managing Director
The brief
The Building Materials website was being held back by legacy link issues and penalties. There were large-scale technical SEO issues and instances of duplicate content, as well as a lack of targeting and optimisation. The company wanted to improve their organic traffic and revenue by 25% year-on-year, so we constructed a plan to fix these problems and help them achieve their goal.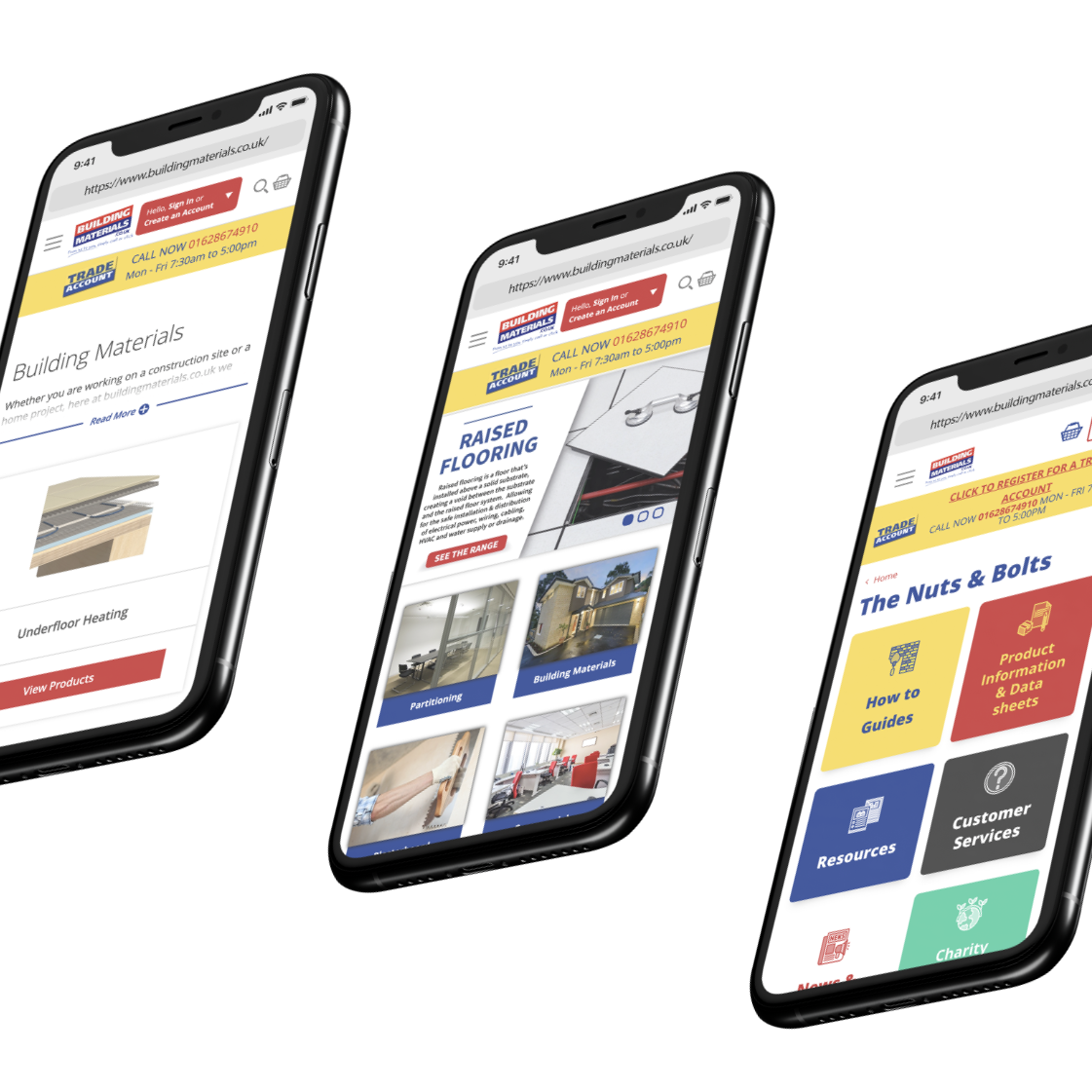 We started by removing the link penalty and building genuine authority into the site, with over 200 high-quality placements secured.
We identified and resolved technical SEO and site structural issues, improving the overall site's content quality, carrying out on-page optimisation and schema markup.
We also managed a major platform migration.
The results
Building Materials' organic traffic increased 103% and their revenue increased by 208%. Proof that the heavy lifting pays off.
Through resolving legacy off-site issues and providing expert on-site technical SEO support, Reddico has helped deliver exceptional growth for our business.

Phil Lidgerton, Managing Director