Established in 1996, Safetec Direct is a leading supplier of workwear, PPE and general safety equipment throughout the UK. They supply some of the largest companies in the UK, as well as small and medium-sized businesses, covering many industry sectors.
The brief
The client wanted to ensure a high ecommerce performance, increasing the return on investment (ROI) and driving down the cost per conversion where possible.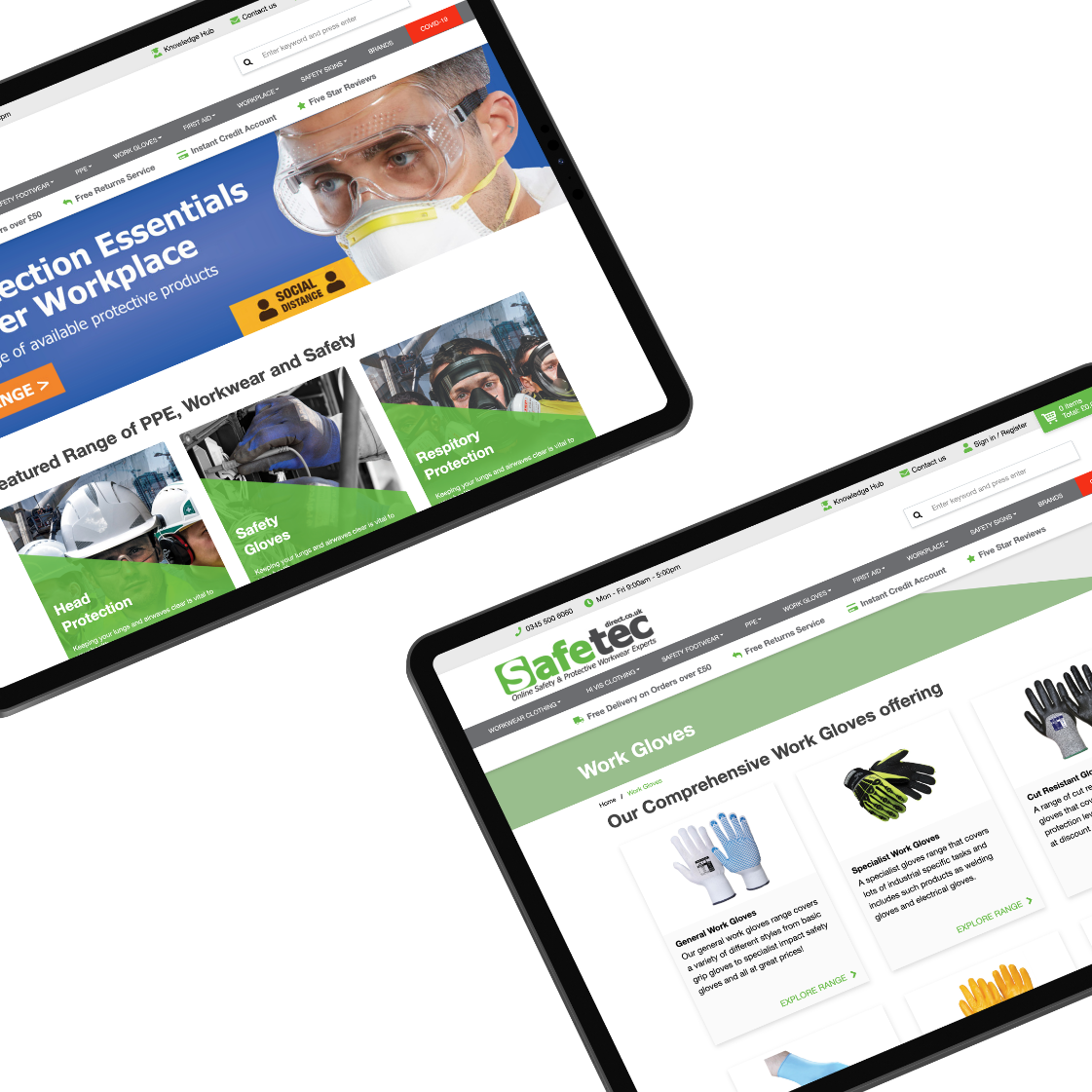 There's a lot more to PPC than choosing your keywords and clicking a big red button – contrary to what some SEOs might tell you.
We created search campaigns for each product category to test and learn. Over time, these were broken down into their own exact match and broad match modifier campaigns. By utilising both specific and more general search queries, we were able to gain a full understanding of what was and wasn't working.
We optimised the campaigns, pausing underperforming terms, updating negative keyword lists to reduce wastage, conducting copy tests, compiling audience lists and introducing bidding strategies once enough data was collated.
After testing to discover what worked well, we also integrated the learnings into Google Shopping campaigns, which hadn't been tested before.
By carrying out all these tasks, we discovered which campaigns generated the best returns, ensuring Safetec Direct remained competitive from both a search and shopping perspective.
The results
Things have gone amazingly well with Safetec. Their Google Ads account has driven fantastic revenue for a very positive £9.26 ROI. Paid search campaigns alone generated £11.21 ROI and Shopping campaigns drove a £7.59 ROI.*
This has accelerated company growth and significantly increased the amount of trade customers for Safetec Direct.
*1 January to 31 December 2019.
50%
Year-on-year increase in traffic
399%
Year-on-year increase in quotes
491%
Year-on-year increase in sales