Salter belongs to the FKA Group and is the well-known brand name behind many household products, specialising in kitchen and bathroom scales.
The brief
With a fairly small budget, we aimed to achieve a positive ROI of over £5.00 via Google Shopping Ads in a crowded marketplace, where Salter products were being sold very competitively elsewhere. Quite the challenge – especially because the ROI being hit every month between January and June 2019 ranged between £2.23 and £3.23.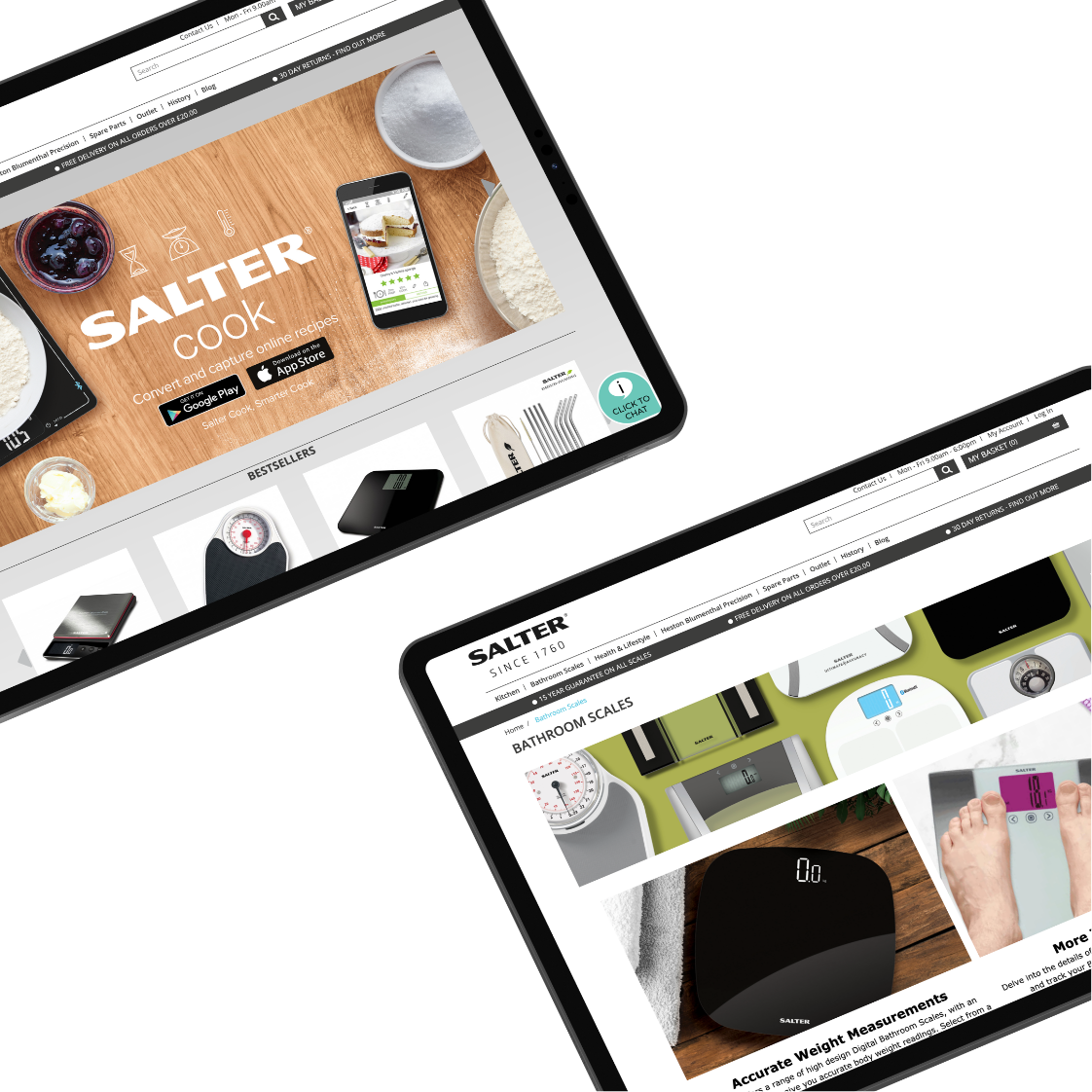 In July 2019, we refreshed Salter's approach to Shopping ads based on successes we'd had with other recent client campaigns.
Starting from scratch, we ensured the merchant centre feed was up to date, launched new smart Shopping campaigns, utilised audience learnings from Salter's paid search campaigns, and implemented ads across specific product groups and placements.
Taking an educated approach to our campaign strategy meant we were more likely to gain the most positive return possible for Salter.
Going in blind and hoping for the best will only get you so far – and it won't work for PPC.
In a short amount of time, we discovered where the best returns could be made and focused optimisation and budget towards this, reducing wastage and increasing the ROI.
The results
We had high hopes for Salter, but the performance in July 2019 exceeded even our expectations. They finished above our ROI target of £5.00, generating £7.35 for every £1.00 invested. Almost 50% more than our goal and an improvement of 127% on their previously highest advertising returns.