The brief
When we first met the Cotswold Company, it quickly became clear that their website was suffering from multiple technical and link-related issues.
The domain wasn't ranking inside the top 60 positions for any commercial non-branded terms and had slipped out of the rankings altogether since mid-2019.
We needed to unpick and resolve the issues to put the site back on a positive trajectory and realise the real potential of the brand.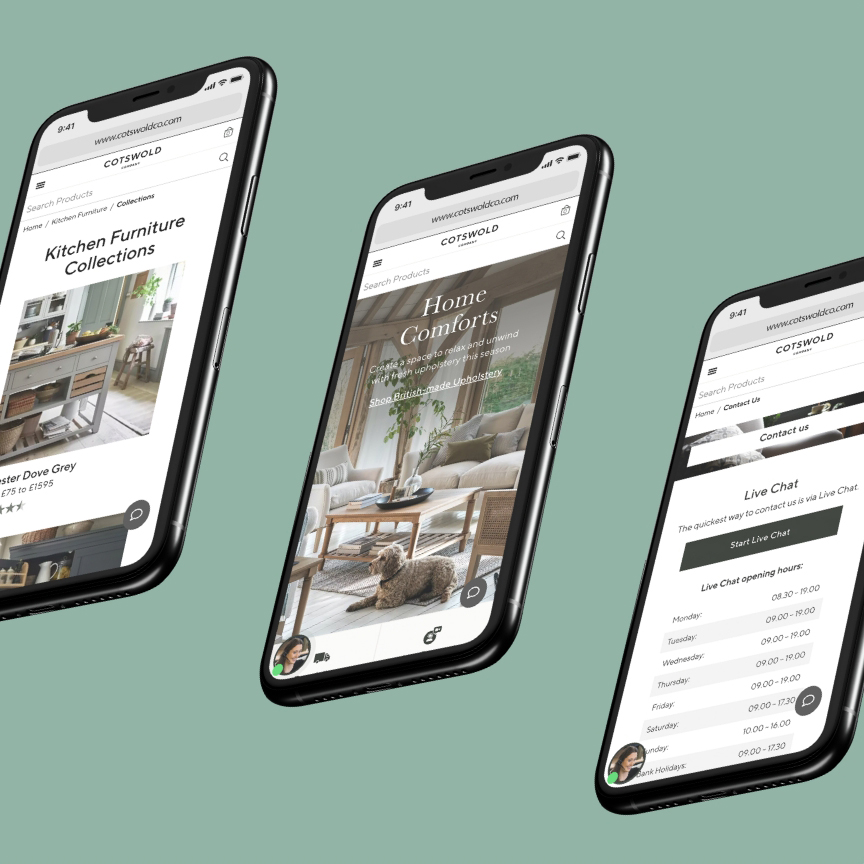 As with any new client, we started out by conducting a full site audit.
Our technical audit showed:
The pre-rendering implementation was failing, resulting in Google being served no content and/or hitting very slow response times.

When pages failed Google would receive unrendered JS, sending confusing signals around canonical tags and meta robots tags (whether a age should be indexed or not)

There were a significant number of pages with weak or no content.

There were other intermittent issues such as connection timeouts and different content being returned which required more analysis.
Initial attempts to resolve these issues by moving to a self-managed prerendering setup failed to remove concerns, so a major project was embarked upon, moving the site to a new Next.js framework, over a nine-month period.
Our on-page and off-page audits also revealed:
Content across the high-value product listing pages was thin in comparison to the best-ranking competitors.

Informational and blog content was not planned or optimised from an SEO point of view.

A large percentage of the link profile was made up of low-value links, that needed to be disavowed.

Two domains that redirected into cotswoldco.com had link profiles that were heavily manipulated.
low-quality links that would have helped the site in the past, were now holding it back and needed to be disavowed. So, these actions were taken quickly.
To further address the issues, we provided SEO training for the client's content team, as well as keyword research and guidance for blog content. We also put an outreach strategy in place to boost backlinks and build site authority.
There's still further work to be done to strengthen site content, but our collaborative efforts are now paying dividends.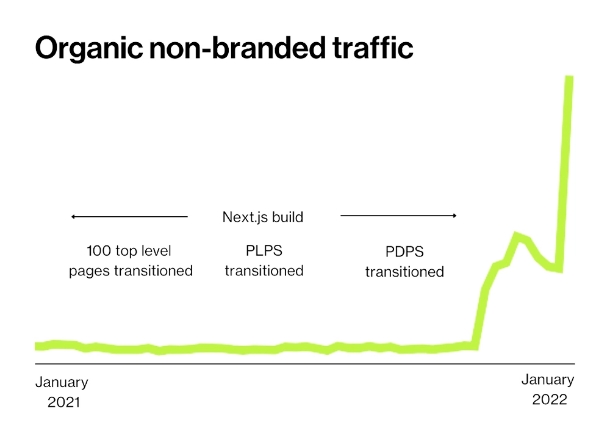 The results
The project has definitely been more of a marathon than a sprint, but with the shackles of long-standing legacy issues now removed, and the new Next.js framework fully implemented in November 2021, Google can now see and process the site fully. The investments in content development and link building are paying off too.
As of January 2022, the performance of cotswoldco.com has leapt forward, 819 non-branded search terms now hold first-page rankings, compared to just 59 a year ago, with 67 keywords taking the top spots. In turn, this has translated into a staggering 1,224% increase in non-branded traffic and 23% growth in organic revenue.
As an added bonus, we picked up two awards for the project, winning Best Use of Search B2C SEO at the UK Search Awards and Most Effective Use of Organic Search at the Drum Awards for Digital Industries.

+1,224%
Increase in non-branded traffic
+23%
Increase in organic revenue
+743
Additional page 1 keyword rankings
We're the SEO agency for ambitious brands
We want to make a measurable difference to your business. Every project is built from scratch, so tell us your goals and we'll make a bespoke SEO campaign that'll deliver results.
We take the time to look at your brand's potential, and the challenges that are holding it back. That's how we fix the problems other agencies struggle with, and identify new opportunities for growth. It's all about a return on your investment.
Trusted By






Awards aren't everything, but they help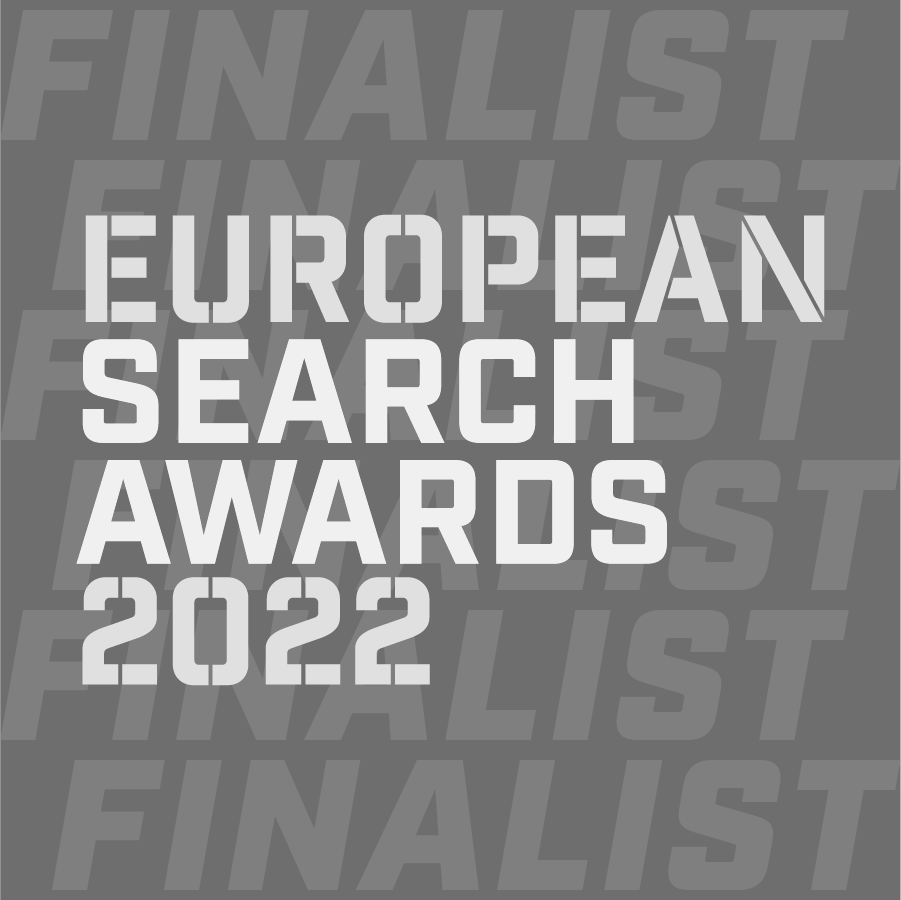 Best eCommerce/Retail & B2C campaign European Search Awards 2022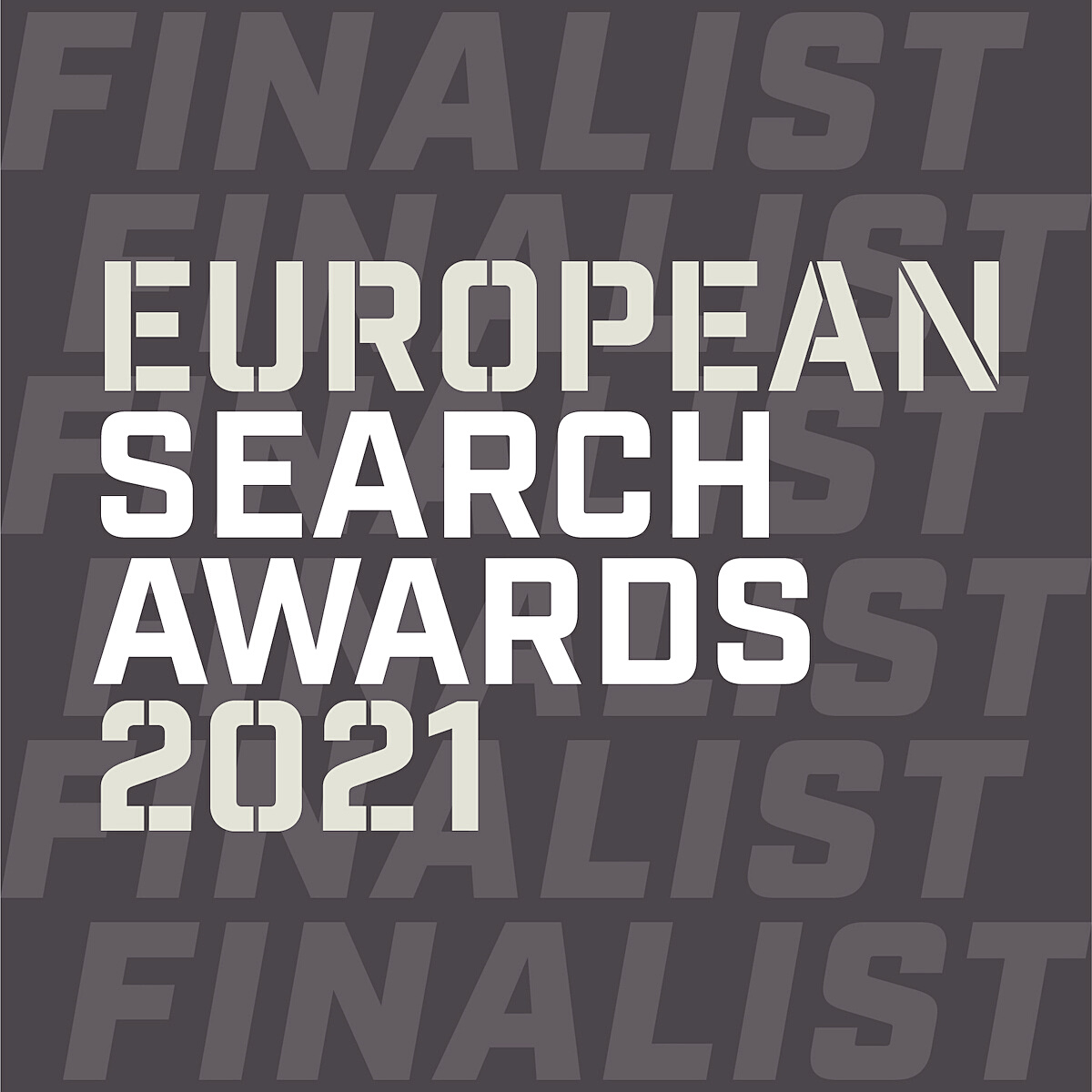 Best Large SEO Agency European Search Awards 2021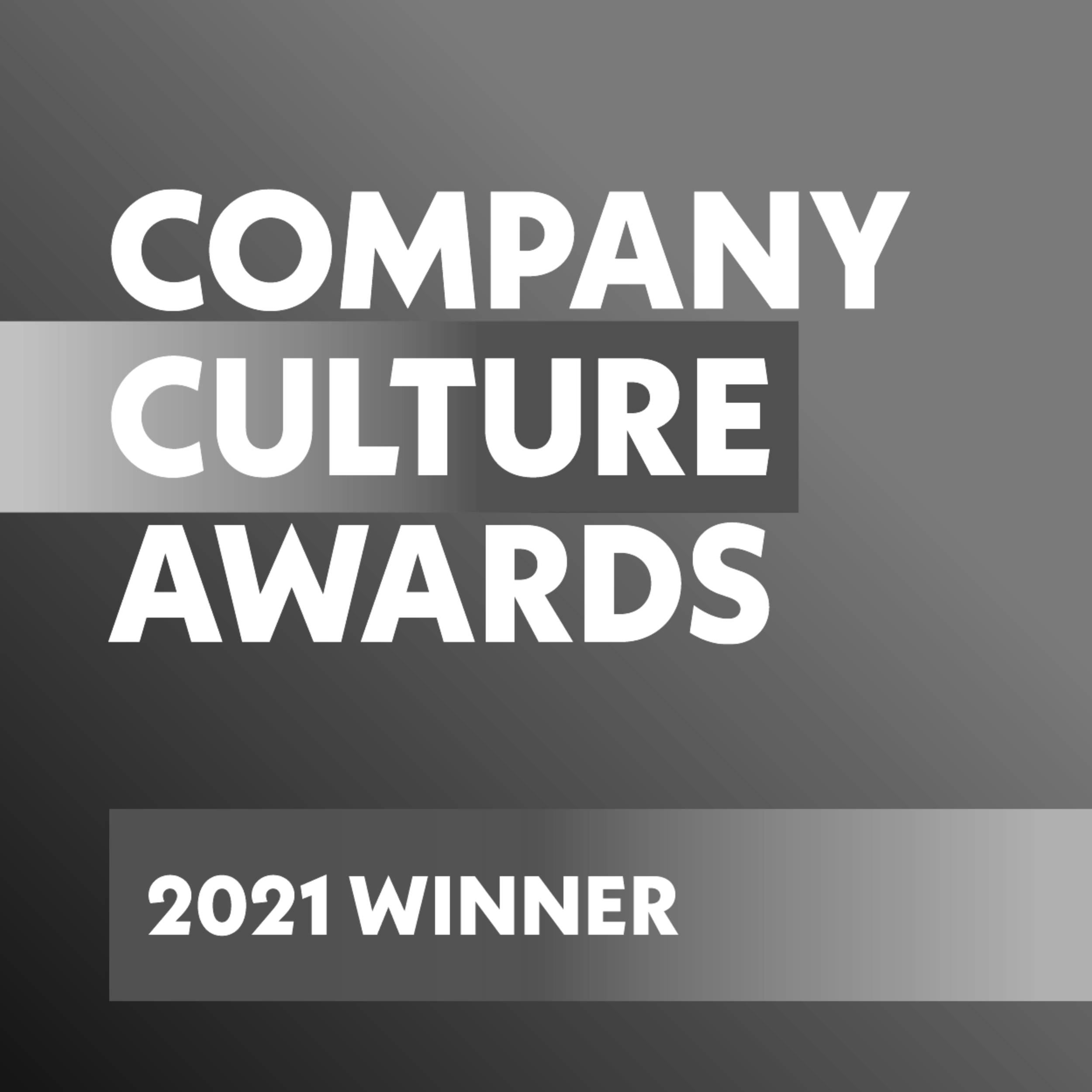 Best Agency to Work For Winner Company Culture Awards 2021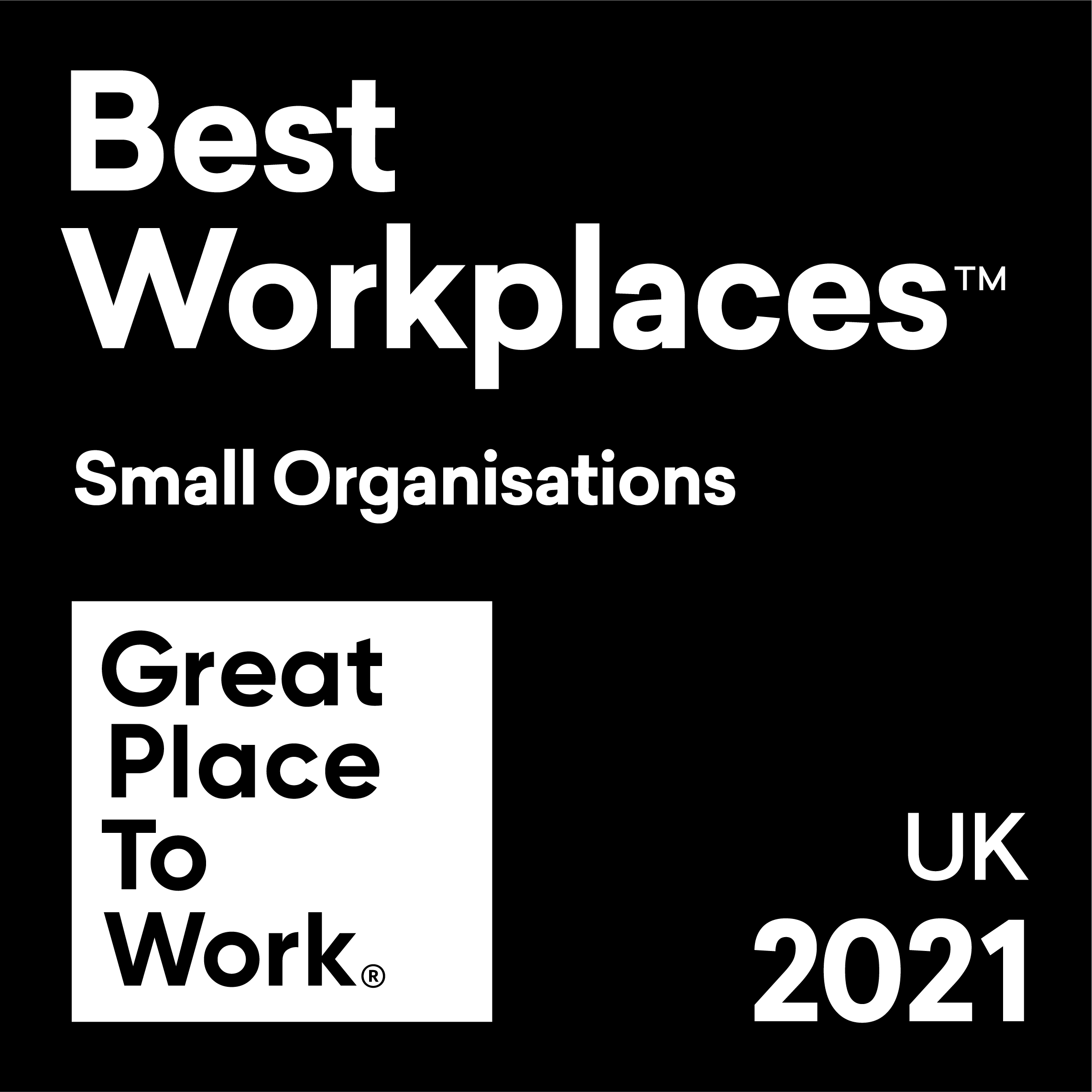 5th in UK's Best Workplaces™ Great Place To Work® 2021
We'd love to hear from you
Get in touch and talk directly to our SEO experts to see how we can transform your online visibility.