Site migration SEO
As organisations grow and evolve, there comes a time when a site migration is desirable or necessary, be it in order to move to a new CMS platform or domain, or implement significant changes in the design or architecture of a website.
Trusted By


Consider the impact on your SEO
A crucial part of the site migration process is to consider the impact it could have on your SEO and have a clear plan in place to protect the investments you've made in building site authority and organic traffic.

Get it right and chances are your achievement will go unnoticed. Get it wrong and the consequences can be painful and costly – especially for eCommerce sites.

At Reddico, we've got years of experience in helping our clients through successful site migrations. We've also helped remedy the results when things have gone wrong for others.

If you need support from a team that has expertise in site migration SEO, we're here to help.
Rebranding
Involves a domain name change.
The most complete and complex type of migration.
Redesign
UX change (different logos design, look and feel, but the same domain).

Normally the simplest type of migration (doesn't involve remapping).
Web consolidation
Bringing properties together (i.e. if a company acquires another company and is redirected).
Can be very complex.
Platform changes
Upgrading your CMS or adopting a new tech stack

Platform-specific elements will have to be checked.
01.

Planning and preparation

Ensure the correct processes and tasks are mapped out, depending on the migration type:
Benchmark performance

Plan content and structural changes

Plan redirect mapping

Crawl staging site for technical evaluation
02.

Launch

Deploy any redirects and ensure all aspects from a technical level are correct:
03.

Post-launch

Troubleshoot, test, and give analysis to provide feedback against KPIs:
Site health evaluation

Visibility checks

Performance monitoring

KPI measurement
Here's a useful checklist
We use this helpful checklist to manage site migration SEO for our clients.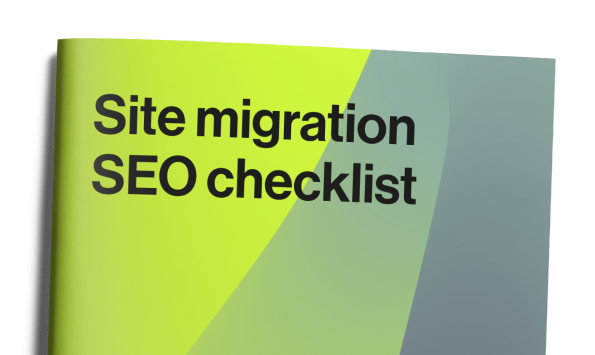 We'd love to hear from you
Get in touch and talk directly to our SEO experts to see how we can transform your online visibility.