To make a real and meaningful impact on the lives of our team, our clients and the community in which we live.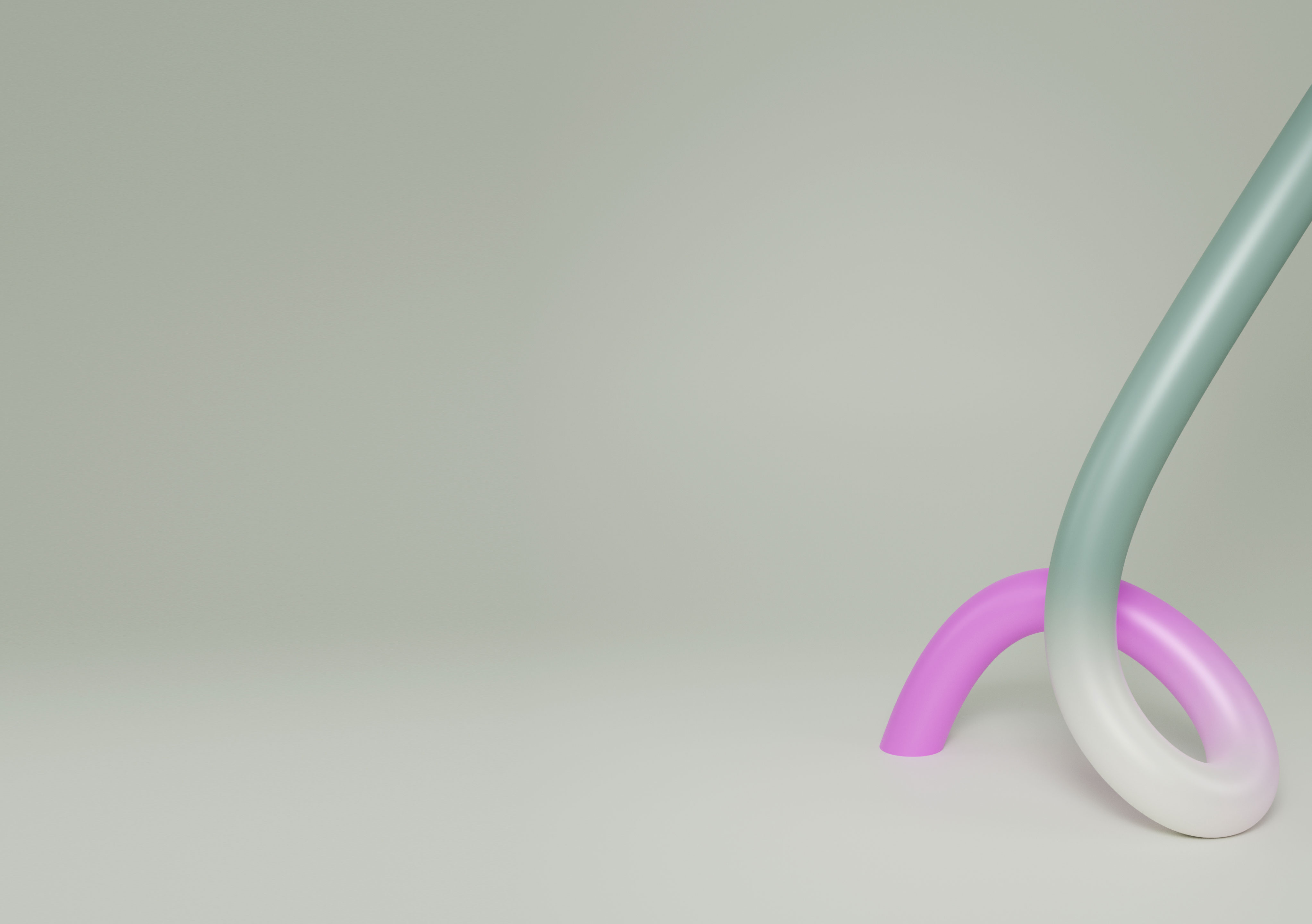 01
Reflection from the last 12 months
It seems strange to already be reflecting on another 12 months at Reddico – the last year really has flown by. And it's a year that's had its fair share of wins and challenges along the way.
First of all, we'd like to give a big thank you to the whole team at Reddico. Without you, we wouldn't be able to enjoy the success we've achieved, and each and every one of you plays a really important role in driving us forward as a business.
As we entered the 2022/23 financial year, the looming threat of rising inflation was hanging over our heads – this, combined with the UK's political turmoil, resulted in a lot of uncertainty in the market. There was also the talk of a recession on its way, sparked by a series of global events over the last 12+ months.
For us, 2022/23 was a year of stabilisation. We wanted to put in place the processes and procedures that would help us scale in the future, and there were a few creases to iron out to future-proof our growth in the years to come. Essentially, the plan was to consolidate, take stock, and set ourselves up for success over the next five years.
Despite this, there were a number of success stories and achievements across the agency over the last 12 months. You'll find out more about these throughout this report, but some of the ones we're particularly proud of include:
Becoming accredited as a B Corp Organisation, joining hundreds of other companies as a force for good.
Winners of the best B2C SEO campaign (UK Search Awards) & winners of the most effective use of organic search (Drum Awards).
Three people joined the Reddico team, and six team members were promoted.
Achieved our highest ever team temperature check score.
Shortlisted for two awards at the European Search Awards.
Big team meet-up in Lisbon for four days!
Donating £20,292 to charitable organisations across the UK & the world.
Reaching 9.25% of our Million Tree Pledge target.
For us, 2022/23 was a year of stabilisation. We wanted to put in place the processes and procedures that would help us scale in the future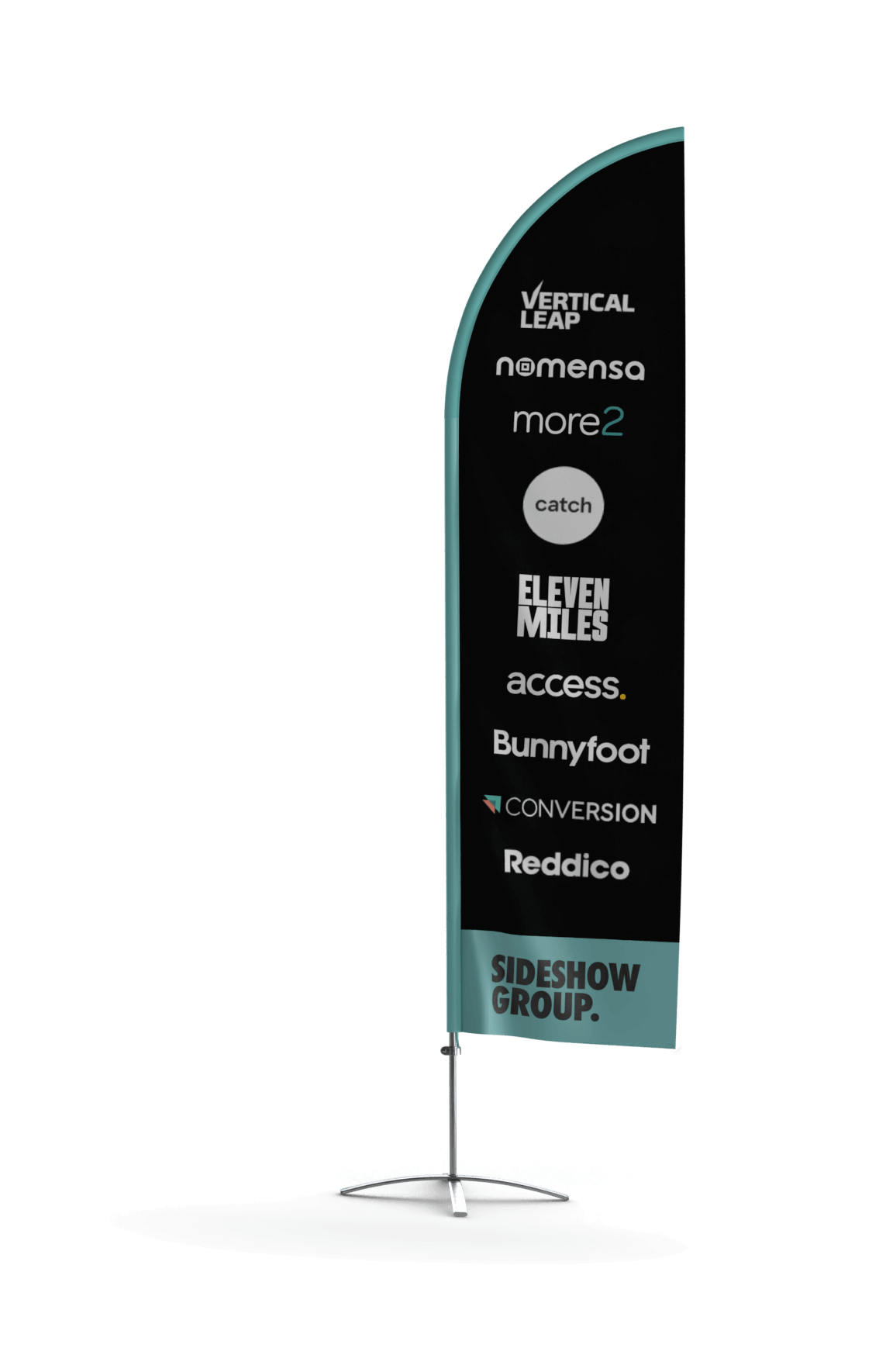 Sideshow Group update
2022/23 was also our first full year as part of the wider Sideshow Group. Reddico was acquired by Sideshow in November 2021, joining 10 other agencies across the world. It's been great to see the impact the Sideshow Group has made in the agency, with more people in the team connecting with other agencies to share information, seek advice, and find support in different areas of the business.
We're also looking forward to supporting the wider group's plans to become a B Corp, which we'll talk about in the next section.
In 2022/23, the group also expanded – with Nomensa and more2 bringing a wealth of talent and experience.
Reddico vision
Our decisions at all levels of the business are made in line with our three company values:
02

We support & inspire each other
03

We take on responsibility
And our mission is as follows:
To be the first choice SEO agency for enterprise brands. A globally respected team, delivering standout results, building premium technology and exceptional client relationships.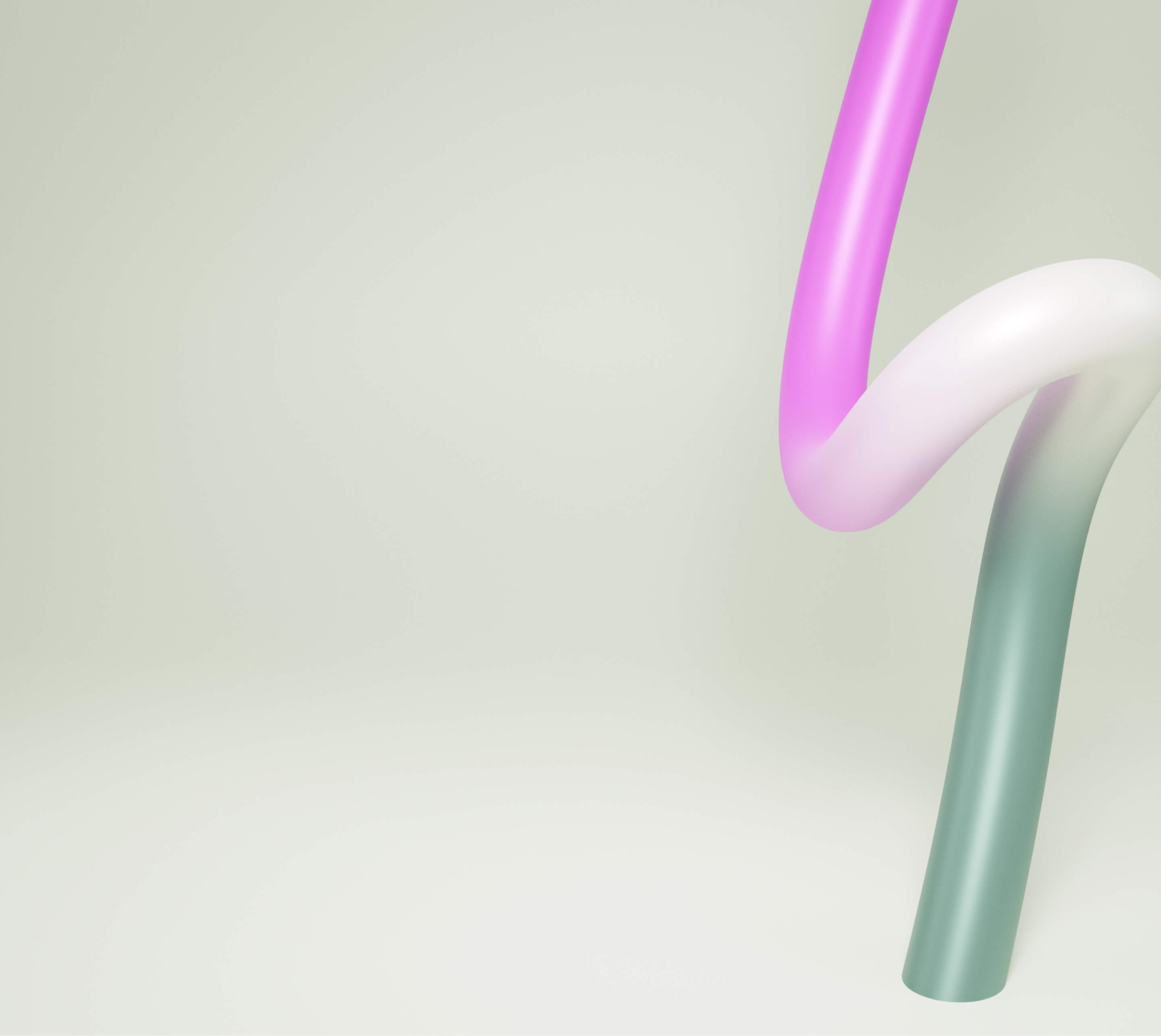 Our enterprise approach is driven by a number of factors:
01 There's a clear gap in the market to deliver SEO at this standard.
02 It's more enjoyable for team members to have a larger impact on a fewer number of clients.
03 We've got the team and the skills to be able to deliver for the biggest brands around the world.
04 We want to attract and work with clients that share our values, and want to have a real impact on the world.
05 Other businesses in the group work with enterprise brands that we can get involved with – and this cross-communication and shared work approach is already starting to happen.
As part of our 5-year plan, we want to continue growing our impact in a number of key areas:
Build a progressive and forward thinking culture.
Create amazing experiences for the team.
Attract and work with other B Corps.
Give an estimated £335,000 (based on our forecasted growth plan) to eco and community initiatives.
Take a significant step towards our Million Tree Pledge (outlined in a further section).
Be able to work with, and solve problems for, enterprise clients.
As mentioned earlier, 2022/23 was a year of stabilisation and getting in place the processes we need for growth. As a result, we're able to look forward to a year of sustainable growth in 2023/24, with three main goals for the year:
01 Revenue growth of 16%, and EBITDA growth of 12%.
02 Continue building the structure to service enterprise clients.
03 Become a stronger B Corp internally and externally.
This means we will be looking to grow the team significantly this year, in a number of key areas, with around 10-12 hires:
SEO executives and consultants
Content writers
Project Managers
And over the next 12 months, we'll be looking to grow our impact in different ways:
Sharing in the success of the business with profit share.
Create amazing experiences for the team.
As we grow, new opportunities, roles and career paths for the team.
Help guide the group on their B Corp journey.
Give back an estimated £45k to community and eco causes.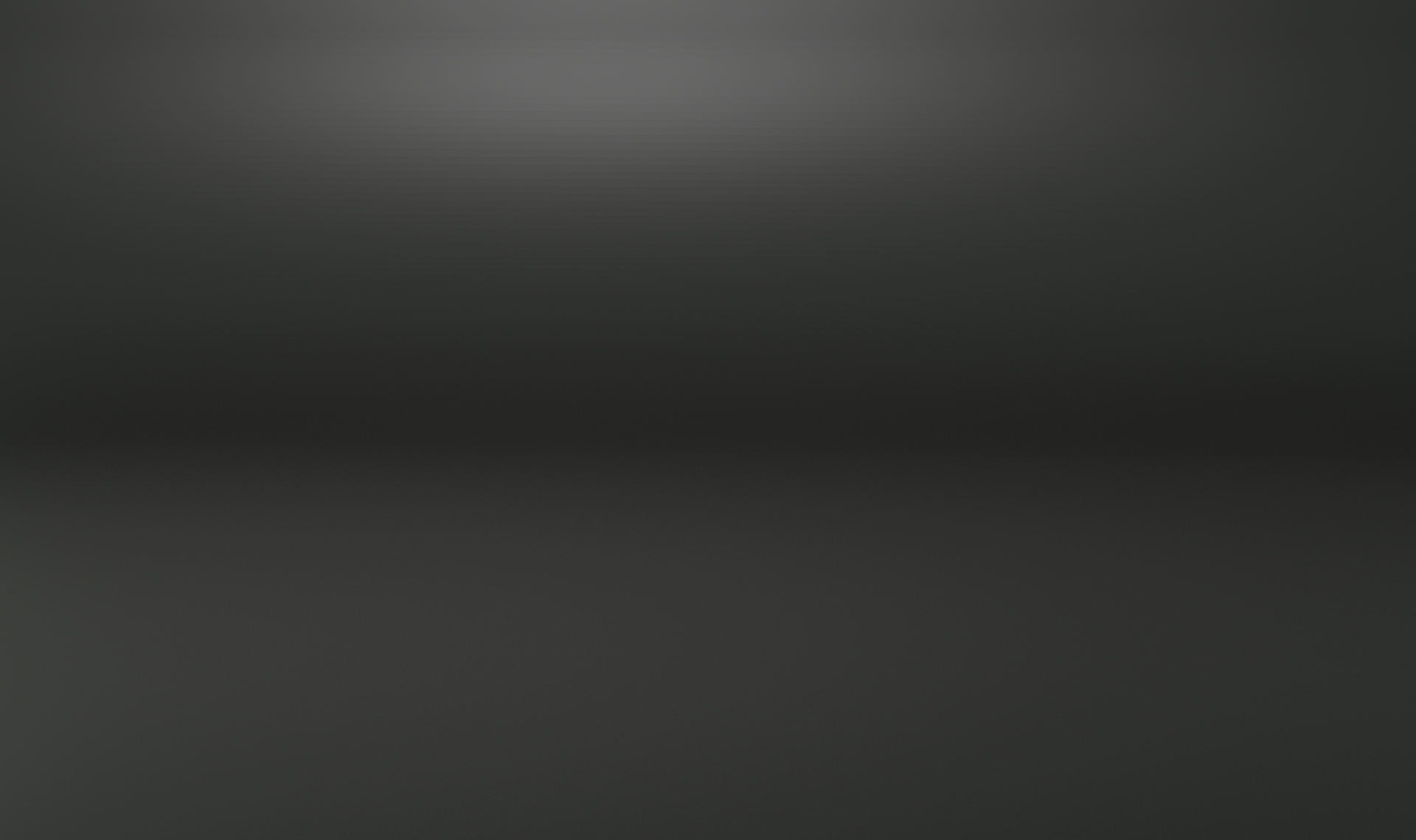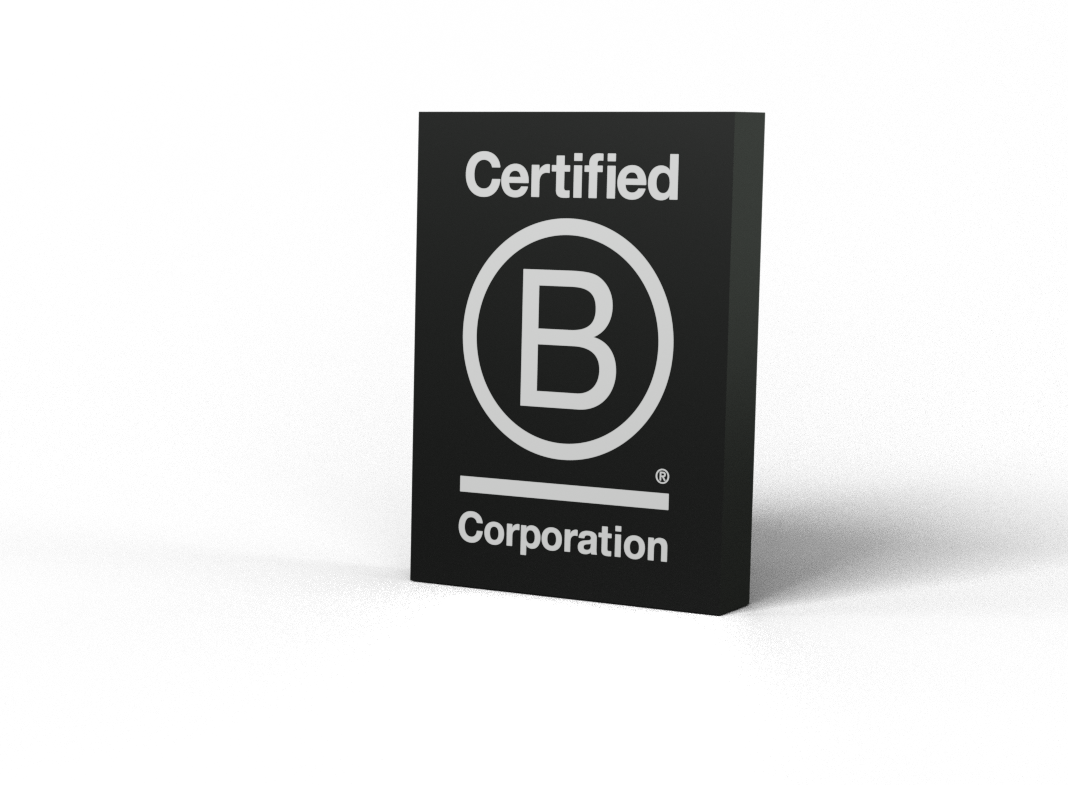 02
Our B Corp certification
In 2021, Reddico started the official process of becoming a B Corp organisation. B Corp's are united under the ideal of being a force for good, and voluntarily meet the highest standards for social and environmental performance. Certification is difficult, with the benchmarks set highly for each of the core areas.
The process includes a comprehensive assessment of the organisation, with five main categories under consideration:
There isn't a set amount of points you can earn for each of these five areas, however, and much of the assessment is determined by your company's product or service.
As described on the B Corp website, to achieve and maintain certification, all B Corps must:
01 Complete the B Impact Assessment and achieve a verified total score of 80+ points.
02 Meet the B Corp legal requirement – amending Articles of Association to embed a commitment to consider the impact of decisions on all stakeholders.
03 Sign the B Corp Agreement and the Declaration of Interdependence.
All companies publicly list their impact score on the B Lab Directory and re-certify every 3 years.
Why did we want to become B Corp certified?
Although the official certification process started in 2021, it was three years earlier that the roots of our B Corp accreditation began to take shape.
In 2018, the first draft of our culture manifesto was created and rolled out – changing the way that Reddico would work as an organisation. Within the manifesto were a number of key themes, predominantly focussed on creating a better place for our team to work, built around values such as trust, freedom and responsibility.
And this manifesto went a long way towards helping Reddico to change for the better - improving our team eNPS scores, and helping us to become one of the best places to work in the UK.
A subsection of this manifesto was to have a greater impact on our local community (and is where our purpose was born). This led to the creation of our first community committee, which has been a staple part of Reddico ever since, spearheaded by members of our team. This committee oversees the support, donations, and volunteer work with charities and community groups.
A few years later, an eco committee was formed by members of the team – to help Reddico become a more sustainable company, whilst distributing resources and educating the team about environmental topics.
There are updates in this Impact Report from both our community and eco teams, documenting our work in both of these areas.
This demonstrates that through design, Reddico had been slowly building up towards B Corp accreditation for three years prior to our direct involvement. The early manifesto, and subsequent committees, directly targeted three of B Corp's five core areas.
This set us up nicely to target accreditation. B Corp meets the values of our company, and helps to bring everything we do into one place – with clear and actionable goals to help us continue to have an impact on the world around us. It made perfect sense to go down this path.
In 2018, the first draft of our culture manifesto was created and rolled out – changing the way that Reddico would work as an organisation.
Our B Corp journey
From start to finish, the B Corp process took around 18 months to complete – with the movement growing in popularity, it took longer for their internal team to catch-up with demand. It's becoming increasingly popular, and with analysts assigned to each account to review evidence, it can be a slow process of waiting in a backlog of other companies.
Our aim was to hit 100 points with our internal review. Although 80 is enough for a business to be certified, a number of other businesses talked about their experience of having points deducted during the verification stage. We wanted to have enough in the bank to seamlessly pass through.
01 Our first step was to benchmark our initial position – by completing the B Corp questionnaire and working out how many points we would already be eligible for.
02 We created a working document, identifying the areas we already excelled in, and those that needed work (or we wouldn't be able to score for).
03 For any points, we would need evidence – so an action was to go away and document all of these areas, to ensure we'd have the necessary work for the verification stage.
04 We then categorised any outstanding areas as either 'high impact' or 'low impact', and prioritised based on how feasible they would be to implement before the verification. For instance, although banking with a provider that has ESG credentials would be beneficial, in reality there is a lot of work and overhaul needed to make this change. Instead, there were policies or ways of working that we could implement a lot faster, to help us in our application.
05 After following this process, we reached the magic 100 points mark for our internal survey, and could submit the application for verification.
Our B Corp score
The following shows our overall B Corp score, after the assessment by an analyst.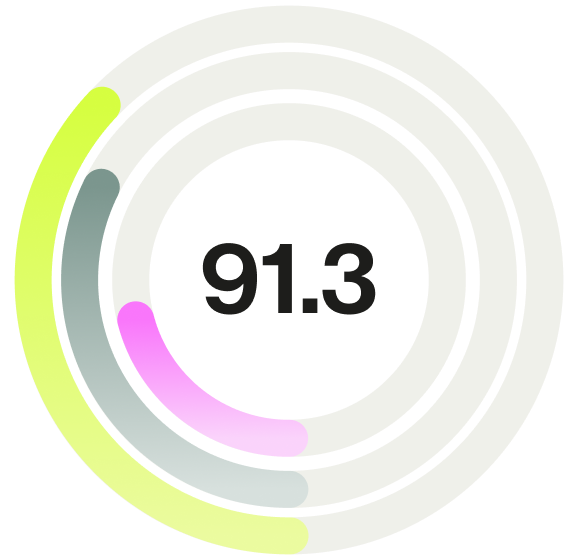 91.3
Overall B Impact score
80
Qualifies for B Corp Certification
50.9
Median Score for Ordinary Business
As mentioned earlier, each section of the assessment isn't created equally – so the same number of points aren't available for each of the five areas. This is dictated by the business' operating model and industry.
Our scores for these five areas are:
Our plan for 2023/24
Following our B Corp certification, we want to continue building on our existing score – ahead of a reassessment in 2025. There are a number of things we can work on to improve our impact in these different areas, and the following highlights some of the changes we'll be looking to make in 2023/24.
Work with impact driven clients on a paid / pro bono basis.
Attend/host B Corp networking events to increase our brand awareness.
Create a methodology for evaluating the social or environmental impact of our clients & suppliers.
Schedule an annual review of our carbon footprint assessment.
Set measurable targets for carbon reduction / net zero.
Launch our Impact Report for 2022/23.
Deploy a feedback gathering process when we work with freelancers.
Review our bank and their ESG credentials vs alternative options.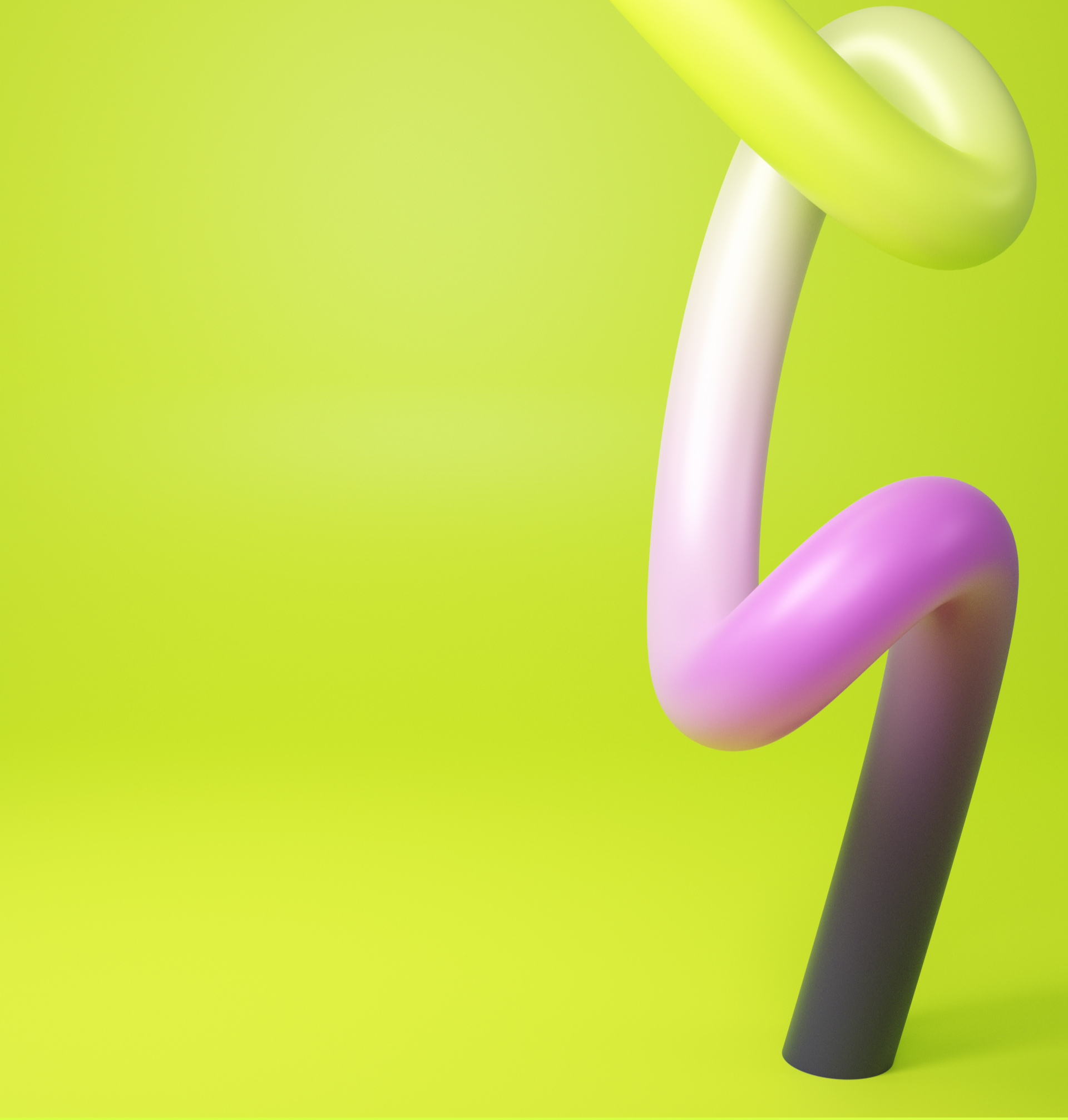 03
Team Impact
Our people and culture strategy is guided by our principle of making Reddico a great place to work.
We share the following statement in our initial onboarding with every new team member, and all of our decisions reflect this:
We want to build a people-first company where people enjoy coming to work, feel good about themselves, feel valued, and where innovation flows.
Our people and culture focus has been a significant driver since 2018 – and over this time we've made a range of changes to improve the way the business is set up (and operates) at a team level. Our aim is to be one of the best places to work in the world – and to do that, there isn't time to stop and admire the progress we've made.
Therefore, much of our people and culture strategy is now built around continuous improvement. Our core values, behavioural expectations, and structure is in place. Now it's a case of reviewing, refining, and driving our culture to be even better.
2022 was a tough year for people too. Just as we were starting to get out from the grip of Covid-19, the Russia / Ukraine war took centre stage. Back home, the political landscape was unpredictable, with three Prime Ministers in as many months. And meanwhile, there was uncertainty around the cost of living. Fuel prices hit record numbers, energy price caps were hiked, and inflation jumped to more than 10% – leaving many people out of pocket.
As a business, our focus is on supporting and protecting people where possible. Our decisions are values-based – and driven by our people-first mantra. We are committed to looking after the team, launching a range of new initiatives to build on our existing offering.
We also announced a one-off bonus to counter the government's National Insurance increase in April, and increased everyone's salary by 5% to support the inflation struggles.
In this section we'll talk through the impact we've made on the team over the last 12 months, and provide commentary on where we stand heading into the 2023/24 year.
2022 was a tough year for people too. Just as we were starting to get out from the grip of Covid-19, the Russia / Ukraine war took centre stage.
We went to Lisbon!
In 2022 we managed to get away for our first all-team trip in three years, travelling to the Portuguese capital, Lisbon. It was brilliant to be able to leave work behind for four days and get to know our team even better – with many meeting up for the first time (due to our predominantly remote setup).
We spent time touring the city itself (as well as the culturally significant municipality of Sintra), enjoying an evening river cruise and BBQ, as well as revelling into the night with plenty of local food and drink to sample.
Here's a tongue-in-cheek blog post summarising our long weekend in the sunshine.
This year we're heading to mainland Europe once again – this time to visit the home of chocolate, waffles and beer – Brussels (via Eurostar, as a conscious effort to reduce our carbon footprint).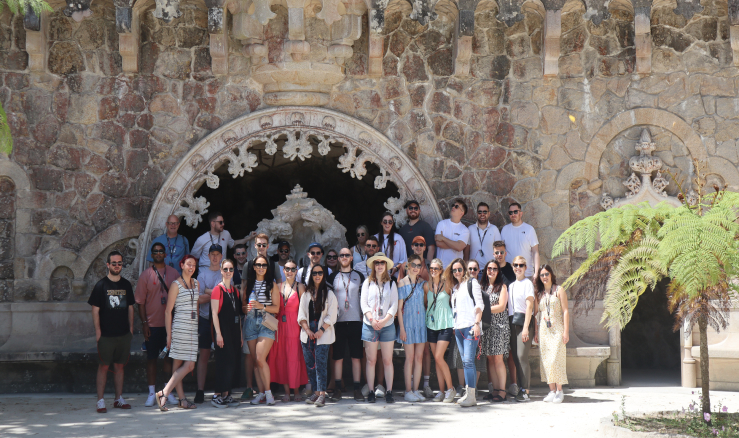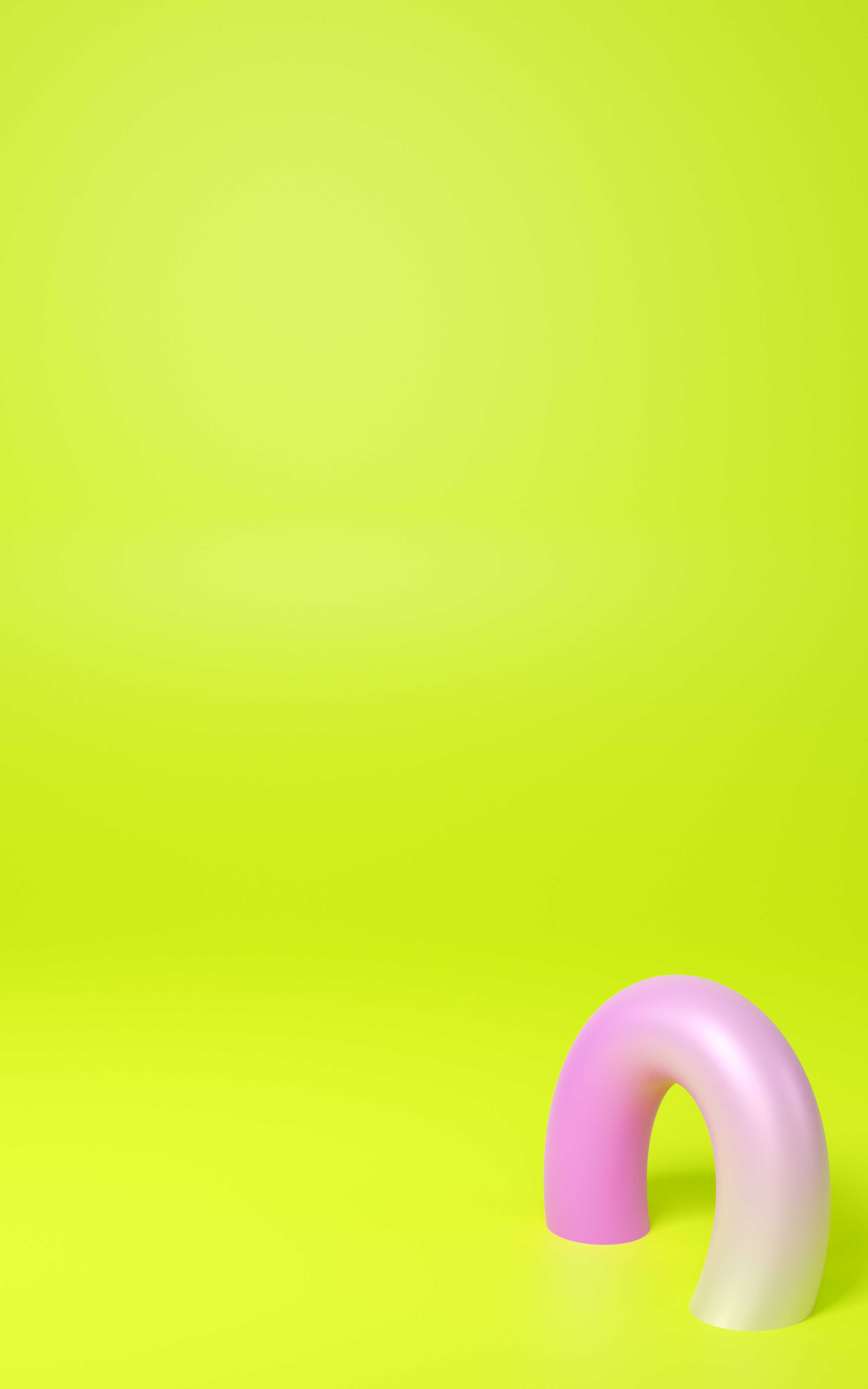 eNPS
In the 2022/23 year, our internal eNPS (employee Net Promoter Score) results were an improvement on the prior year. Although we only scored 70+ on one occasion, the other three quarters were each in the 'excellent' category.
One trend we've noticed is a lower score at the end of Q2 (end of September / start of October). There are a few things that could be leading to this, and in 2023 we're going to look at targeting this part of the year to ensure there isn't a lull or effects of burnout wearing down on the team.
Our 2022/23 eNPS scores are below, including comments from the team.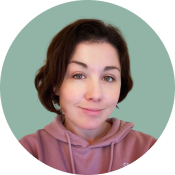 I love working at Reddico, the people are amazingly friendly, supportive and encouraging, and the company is built on fantastic values that everyone actively practises.
Rebecca Nevin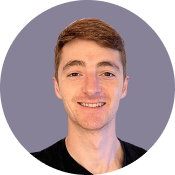 The flexibility within my role is such an important factor being able to work when I want and how I want is so good for myself and my family. Reddico also has shown amazing support for not only myself but other employees which is great to see.
Alex Cole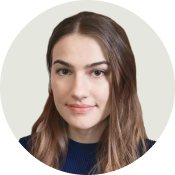 Reddico gives you the autonomy to manage how and when you work best with a focus on giving you a good work/life balance. I'm particularly impressed with their recent partnership with the Core Collective to support us with our mental health. All of these perks and benefits really help you to work to your best. I wouldn't hesitate to recommend Reddico as a great place to work.
Holly Yelland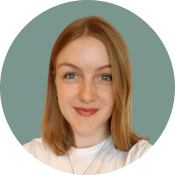 The wide range of policies, benefits and flexible working still place Reddico way ahead of other companies for me. The B Corp accreditation is also a big selling point too. I also value how much I can make an impact - having my voice heard is an important part of a job for me.
Jessica Plumtree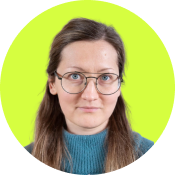 I haven't been here long, but my experience has only been positive. There's a great culture and onboarding process in place, everyone is friendly, you show full trust towards everyone, and mental wellbeing is really respected. One of the rare companies that lives up to its words. I wish the way things work at Reddico would be the norm not the exception.
Laura Lasmane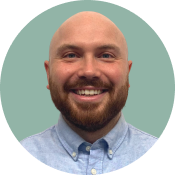 Love the company and everyone who works here. Great culture and I really feel like everyone cares for each other and are there for support.
Liam Shaw
Temperature check
In addition to our internal NPS survey, we also run a temperature check within the team, which helps to breakdown core areas of our company culture. These areas include:
Reward
Support
Cross-department interaction
Work/life balance
Communication
Recognition
Social experience
Each area is scored from 1-9, with additional feedback and information provided by team members, to help give a reflection on the score.
There were three surveys in the 2022/23 period, with the following average scores:
There are some trends to specifically callout on this:
01. Continued upward trend
Throughout the course of 2022, our temperature check scores continued to increase – resulting in our highest ever overall score in November 2022. This directly followed our lowest eNPS from the 22/23 year (a trend that matches the previous year).
02. All individual scores above a 7
In our November survey, it was the first time each of the individual target areas scored higher than a 7. For this period, our lowest was for cross-department communication (7.29) and our highest for support (8.54).
03. Support & reward our highest scores
By the end of 2022, we had four areas scoring 8 and above, with the highest categories being for support (8.54) and reward (8.37). This directly correlates with some of the initiatives and changes rolled out as part of the financial year.
Based on team feedback across the year, we were also able to make a number of changes to support the team:
Reviewed and updated our salary benchmarking across the departments.
Launched the new accountability sheets and 6-monthly feedback meetings.
Ran a benefits review in the team, to understand what really mattered across the board.
Updated our approach to training and development people in the SEO team.
Created a remote work policy, for the team to rent shared office spaces.
Ran conflict resolution sessions with our new starters.
Updated Reddico's long-term plan and shared this with the team.
New team initiatives
In the 2022/23 year, we rolled out a number of new initiatives and support programmes to continue evolving and improving the way Reddico works. The following highlights some of the key initiatives that have had an impact on our team.
5% inflation increase
One of our company values is to 'support and inspire', and our decisions across the business are based on our values – they're not just words to line the wall.
We know 2022 was a challenging year for a number of reasons, not least with the rising cost of living. And 2023 will present its own fair share of difficulties for people too.
This was one of the reasons we decided to implement a company-wide 5% pay increase to counter the rising levels of inflation. It's the first time we've increased salaries for this reason, but we felt it was the right thing to do to support the team going into 2023.
EV scheme
Following our acquisition by the Sideshow Group, we learned of a group scheme with Octopus – where team members can sacrifice a portion of their salary to buy a brand new electric car. This scheme ties in with our environment and sustainable efforts, whilst also supporting people in saving money on an EV vehicle.
You can find out more about the policy and scheme here.
Milestone recognition
This initiative rewards and recognises those who have contributed to Reddico for a long period of time, with key milestones built in to reflect three, five, eight and ten years of service. For smaller milestones, the reward includes an experience voucher – whilst for 5 and 10 years, team members have a choice between:
5-week paid sabbatical
Tax free pension contribution
Taxable contribution towards a bucket list experience
National Insurance increase
In 2021 it was announced that National Insurance for employees and employers would be increasing from April 2022. An extra 1.25 percent would be added to the contribution, directly impacting people's take home pay.
To ensure our team wasn't out of pocket, Reddico made a one off National Insurance contribution bonus to the team – covering the annual cost of the NI increase.
Pension contribution
In April 2022, we also increased our pension contribution for the team. This was a rise from 3% to 5% (with employees contributing a further 5% each month).
Accountability meetings
As a self-organising agency, one of the most important aspects is personal responsibility – people taking ownership and accountability for their day-to-day. However, we didn't previously have a central hub for roles and responsibilities that was visible for everyone (or have them well and clearly defined).
This year we focussed on getting departments and teams into a better position, with everyone now having their own accountability sheet. Meetings take place 6-monthly to review these, provide feedback to each other on our roles, and assess ourselves on personal performance in key accountabilities.
It's a further step towards clarification, and encouraging the team to act on any challenges they have in their current role.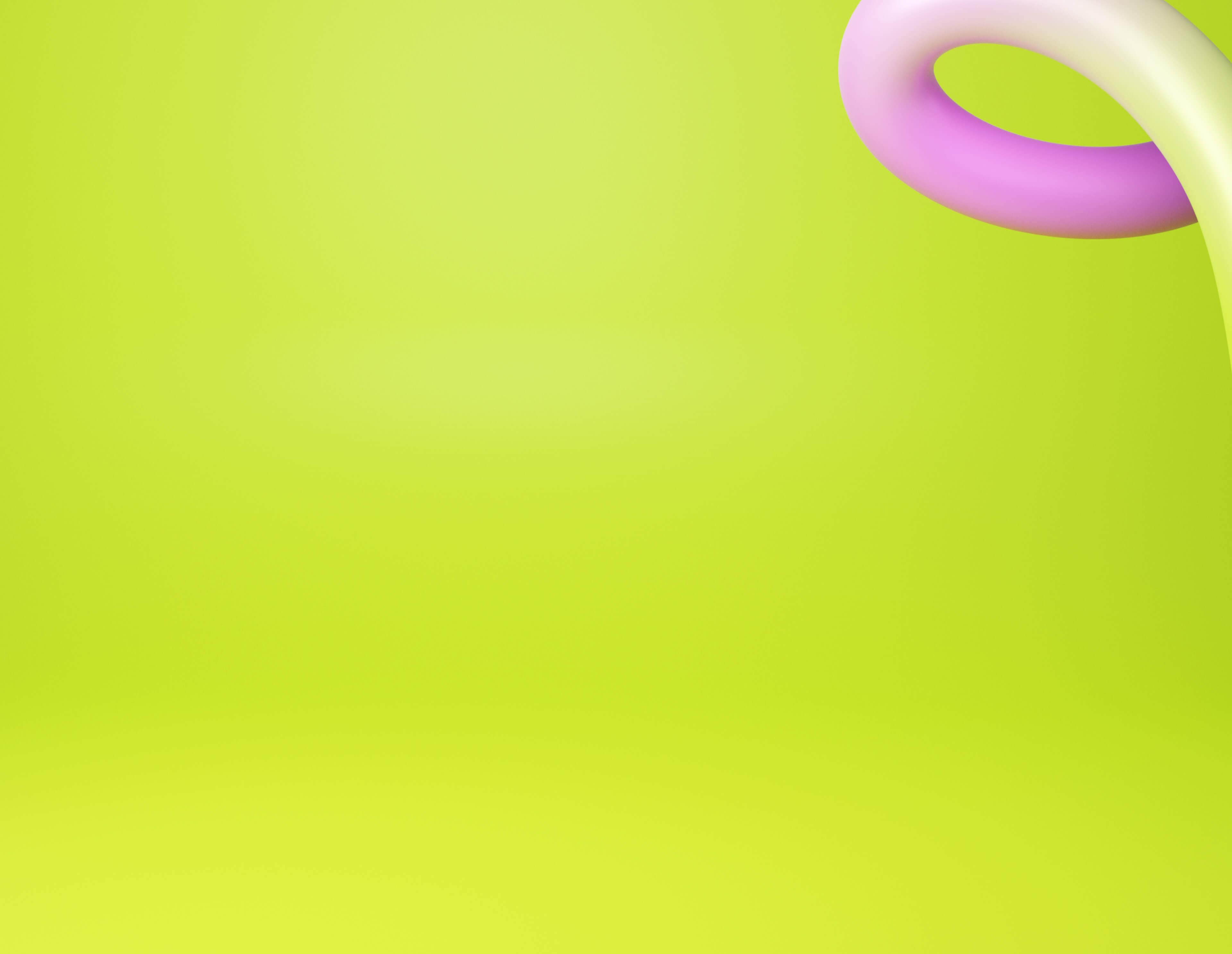 Key people statistics
In this section we want to cover some of the key numbers and standout team successes from the last 12 months.
Internal promotions
Congratulations to the following people, who were promoted during the 2022/23 year:

Simon Edmonds
Senior Content Writer

Beth Tolson
Senior Content Writer

Eleanor Reynolds
Senior SEO Consultant

Luke Gosha
Senior SEO Consultant

Nikki Larter
Finance Manager

Vicki Salih
Finance Director
Team members moving or working abroad
Following the Covid-19 pandemic, Reddico moved to a work from anywhere policy – allowing the opportunity for the team to relocate, or temporarily work abroad. This means there isn't a choice between life and work, and people are able to fulfil some of their life goals and travel the world.
In the 2022/23 year, team members travelled to and worked from:
5-week paid sabbatical
Tax free pension contribution
Taxable contribution towards a bucket list experience
It's brilliant to see the team really making the most of this opportunity and working remotely around the world!
Team training
Training can take many forms, both internal and external – from conferences and webinars to courses and certifications. In total there was £11,156.55 spent on team training in the 2022/23 year.
A total of 25 people took part in external training.
Profit share spend
For the 2022/23 year, 5% of company profits was paid out to the team each quarter. A total of £29,037.55 was distributed as part of this profit share scheme.
Salary increases and marketplace review
In the 2022/23 year we held two salary panels (July 2022 and February 2023). The team was able to apply for an increase based on their role and responsibilities, marketplace review and their career matrix.
Each year, we also review our salary bands to ensure they're more than competitive within the industry.
In 2022/23, our salary bands increased by an average of 6.83%.
In total, there were 15 salary applications, with an average increase of 10.71%
This was in addition to a company-wide 5% salary increase in December 2022, to support the rising cost of living.
Work from home expenses
At Reddico the team is able to purchase items that will support them to work from home more effectively. This could be an office desk or chair, or smaller items such as a keyboard, mouse, camera or Wi-Fi extender.
In total, £5,676.11 was spent by the team in 2022/23.
Health & wellbeing
We take the health and wellbeing of our team really seriously, and it's for this reason we launched some of our most beneficial policies – including self-managed holiday and complete flexibility in working hours.
The following table compares our annual leave and sickness figures from the last two years.
| | Annual Leave | Sickness |
| --- | --- | --- |
| 2021 | 40.7 days on average (inc. Bank Holidays) | 1.7 days on average per person |
| 2022 | 41.2 days on average (inc. Bank Holidays) | 2.89 days on average per person |
It's great to see people taking more annual leave, and making the most of being able to get out and about – following the previous couple of years with restrictions and lockdowns.
There has been a notable increase in sickness over the last 12 months too, although for 2023 to date – this number has dropped significantly.
Some of the new initiatives to support our team's health and wellbeing in 2022/23 include the following:
Core Collective
We have taken the decision to move away from Carecoins as our mental health provider of choice – instead moving across to a new support initiative from The Core Collective. The Core Collective is a company owned and operated by clinical psychologists, specialising in mental health and general wellbeing – particularly focussed on challenges that impact people in the workplace (whilst also being able to support in all other areas of mental health too).
Everyone in the team will be eligible for an initial wellbeing audit, and following this, will be able to book 1-2-1 sessions as needed.
This year we've budgeted a significant amount for this service, and see it as one of the best investments we can make for the team.
YuLife
We work with YuLife to provide two benefits for the team:
01Income protection: To ensure someone in the team is paid if they're on long-term sick leave for up to two years.
02Life insurance: Of £100,000 for each team member.
83% of colleagues have downloaded the YuLife app
1,822,479 steps have been synced into the app
452 mindful minutes have been synced into the app
376,039 of YuCoin points have been earned through activities in the app, which is equal to £437.25 of Amazon vouchers
£243 of vouchers which don't require YuCoin have also been redeemed
60 meals have been donated to Turkey, Syria and Ukraine.
70 trees have been planted with Earthly.
1kg of plastic has been removed by the Big Blue Ocean Cleanup.
Menopause and menstruation pain policy
Our diversity and inclusion committee is continually looking at opportunities and ideas to help Reddico become even more inclusive. This led to us rolling out two official policies around the menopause and menstruation pain.
Our handbook policy provides information about this, as well as additional support resources for people who are struggling with either.
However, the main support available includes:
Flexible working: Reddico's flexible working policies encourage people to work at times that are right for them. There is no restriction to the hours you work, so if you need to take time out on any particular day, the option is there.
Mental health support: With our mental health support, Core Collective, you are able to arrange confidential calls with a trained therapist on any topic you want. The therapist will be able to offer dedicated support and advice to you – or can even be someone to simply talk to.
Annual leave & sick leave: There is no restriction to the number of annual leave days you can take, so if you need time out of work to focus on your health and wellbeing, then make sure to do so. You can also take paid sick days if you're in a position where work isn't possible at short notice.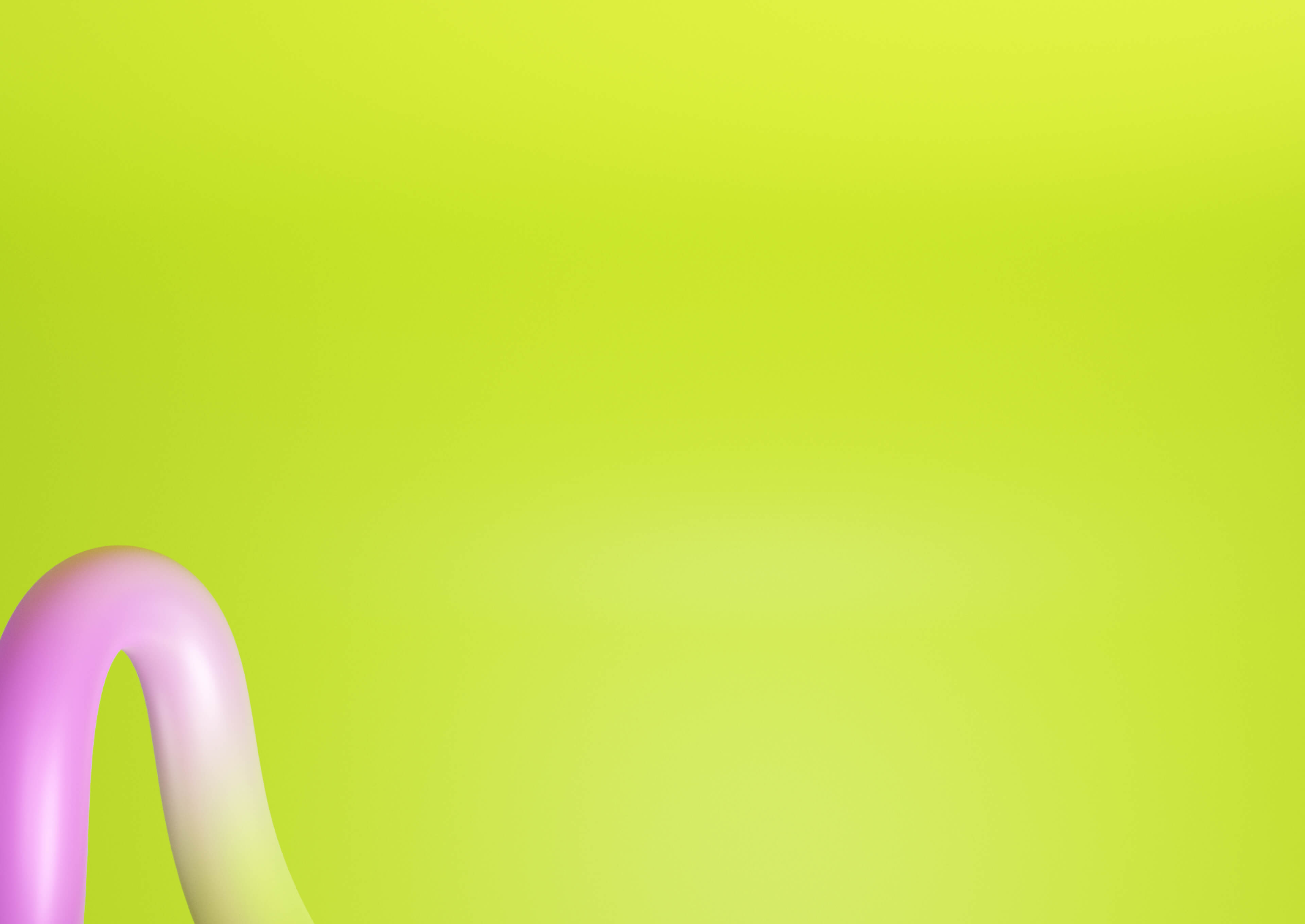 Award Winners
At different times of the year we open up a team vote for various awards. The winners of these are shown below.
Team Impact Award
The Team Impact Award vote takes place at the end of every quarter, and recognises the person who has made the biggest impact across Reddico during those three months. Everyone in the team is able to first nominate, and then vote for their top three from the quarter.
Here are the winners for each quarter, as well as the reasons why they were initially nominated.

Q1 2022 – Laura Clews
"Laura showed great character and really embodied the values whilst we were on the Lisbon trip. She was there when team members needed her and showed her caring nature. Works tirelessly to support everyone in the team when they need it most, and constantly goes out of her way. Integral to the team."


Q2 2022 – Alex Lucas & Jessica Plumtree
"They've made such an impact in the year since they've joined, excelling at self-management and owning the queue. I trust them, they take on responsibility and are an inspiration in terms of the work they put in and their attitude towards both that and their own progression. There's more we could do to shout about outreach, but their monthly emails have gone down really well with the team and the standards of guest posting have never been stronger as a company."

Q3 2022 – Simon Edmonds
"Put simply, we would not have completed as much work in a difficult quarter without Simon's great efforts. He is a workhorse! I think it's often the leads or firefighters who get credit, but Simon (and others) deserves recognition for getting so much done while my efforts may be elsewhere. He sets a great example for being a team player and supporting others – not just with words, but taking stuff off your plate and getting it done."

Q4 2023 – Liam Shaw
"Quick to respond, receptive to messages and super helpful. It's been great to lean on you for advice and support and I only ever hear great things being spoken about you as well. Look forward to the impact you'll have on the department in the upcoming quarter (and year for that matter). Liam has shown real growth and taken on lots of responsibilities. Most notably are client management and his involvement in getting capacity numbers over the line ahead of the budget. Liam took time to explain the logic behind his data and when needed would happily go off and check something else. He's quick to get on with things and is very thorough in what he does."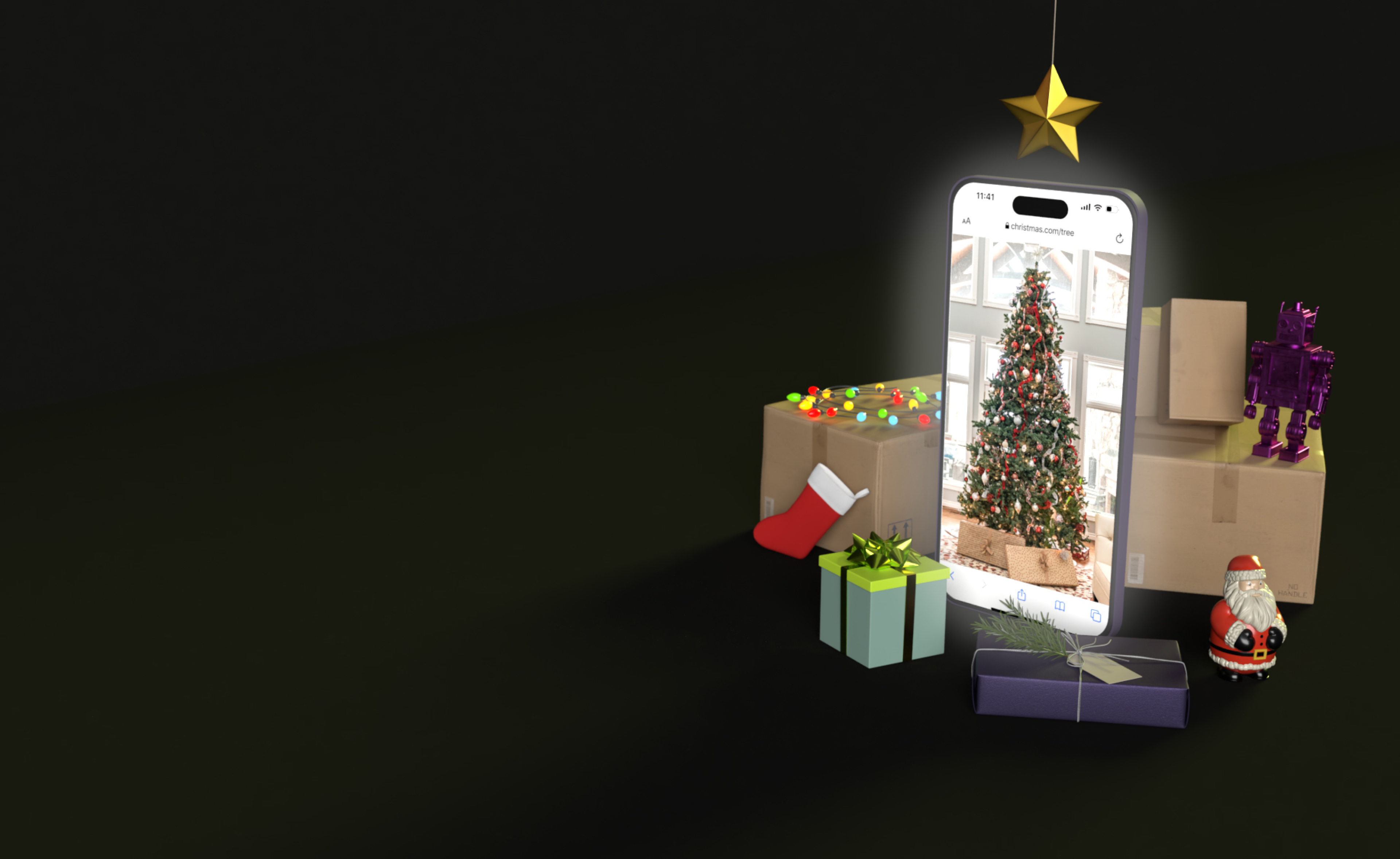 Christmas Awards
During the Christmas party, we announce the winners who have most demonstrated our company values. Again, these are voted for by the team.
The December 2022 winners were as follows:

We start with trust Holly Jackson

We support & inspire each other Eva Mermingi

We take on responsibility Laura Tyler
We also have four 'fun' awards, to recognise people outside of the core values. The categories and winners for these are below:

GIFt of the gab Jon Daulby

Fire extinguisher Nick Redding

Ray of sunshine Eva Mermingi

Smells like team spirit Luke Kyte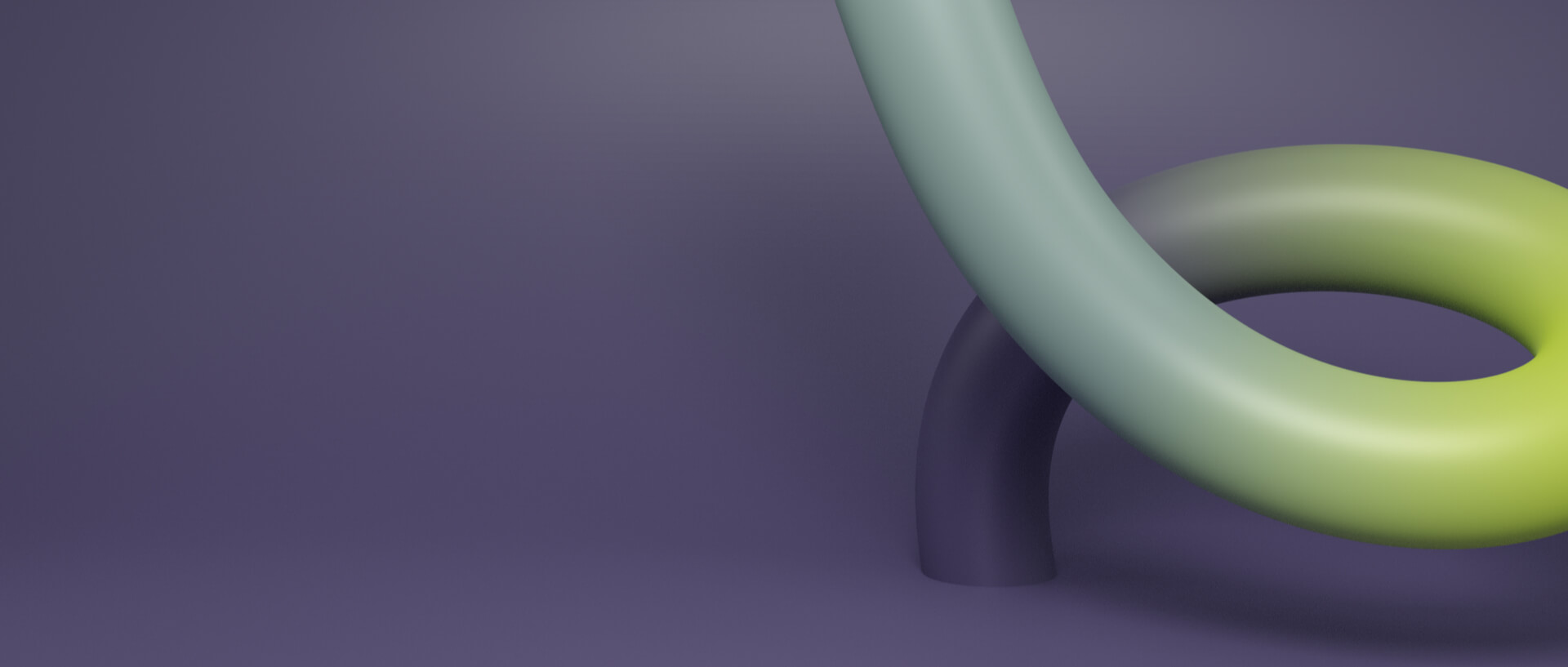 04
Community Impact
Having an impact on the communities in which we live and work is important to us, so a percentage of our profits are set aside to support charities – both local to our office in Kent and also further afield. With a diverse team working across the UK and even overseas, having a direct impact on everyone's local area is key.
Our Community Circle help direct our donations and build relationships with charity partners, where possible looking to go beyond simple donations to add value.
Community focus during 22/23
In order to embrace the good causes closest to the hearts of the entire Reddico team, a group survey helps us to set the direction. The four priority areas of focus for the year were:
01
Poverty and Homelessness
03
Children's Critical Healthcare and Support
While not a planned area of focus for the year, the team wanted to support refugees arriving in the UK from Ukraine due to the ongoing conflict. Therefore, we made a special donation to the Sanctuary Foundation, which helps to welcome refugees and support them in finding work and housing.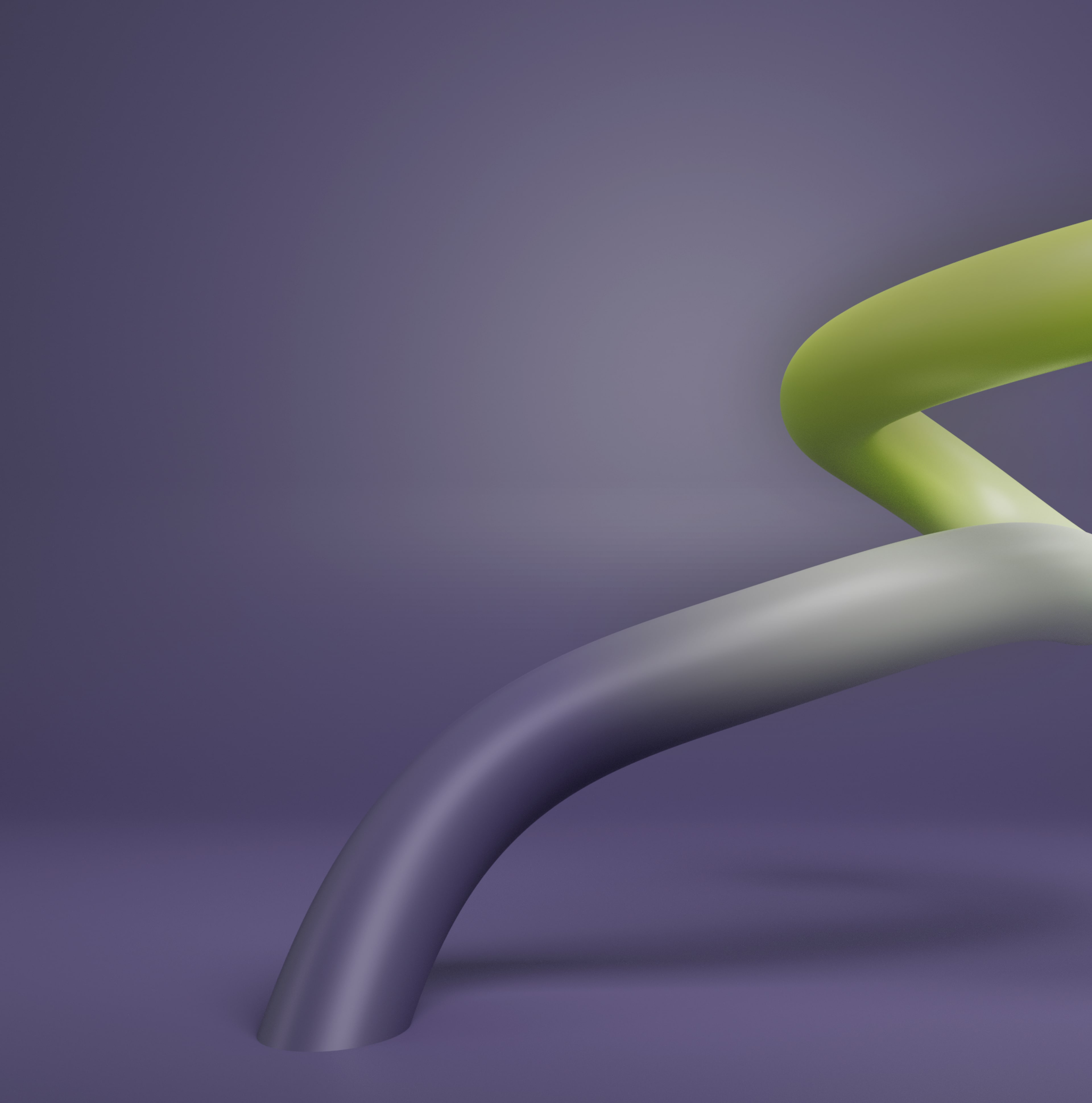 Our community impact April 2022 - March 2023
Driven by a share of our revenue, donations to charities and other good causes totalled £20,292. These donations helped us make a significant impact on our communities.
The following highlights how our donations were split amongst the key support areas.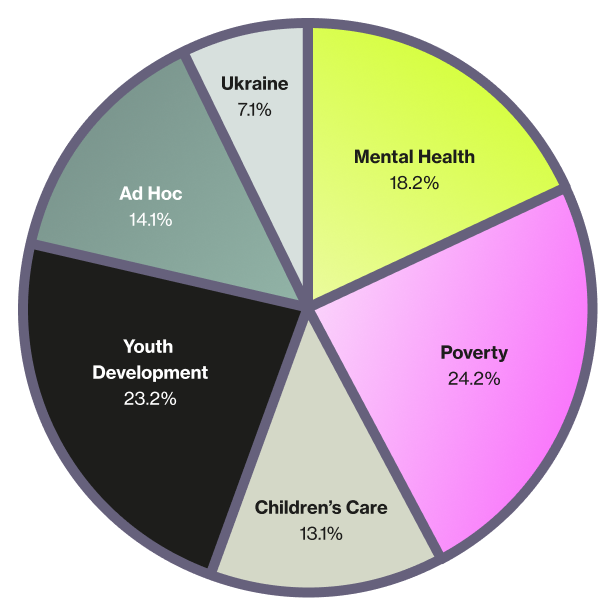 Donations to charities and other good causes totalled
£20,292.
We have been supporting the work of Food Banks in Kent and across the country for a number of years, and we continued to do so over the last 12 months. Needless to say, the rising cost of living drove an increase in demand for their services. In addition to making direct donations, we organised a Supermarket Sweep. We challenged each of the Reddico team members to purchase as many items as they could for £25 from a shopping list provided by Medway Foodbank, with the resulting haul delivered to them and other food banks around the UK.
We also supported the work of Pathways to Independence, which is part of the Social Interest Group. The charity provides supported housing for vulnerable, single homeless people who have additional support needs in Kent and Medway. However, rather than simply making a donation, the team put together welcome kits containing everything that new residents need to start their new lives.
We continued to partner with the Mental Health charity Mind, building on our relationship with the Mid-Kent branch based in Maidstone. As part of this year's activity, we sponsored merchandise sold at the Iwade Rock charity music festival held near Sittingbourne in July 2022, helping to raise additional funds for the charity.
We became a Platinum Partner of Taylor-Made Dreams. The charity makes dreams happen for children with life-limiting illnesses and provides the family with financial, emotional and practical support alongside their difficult journey. Our donations helped to provide regular income for the important work of the charity.
We also forged a new relationship with Young Lives Foundation, which is an independent children's charity based in Kent. This charity provides advocacy, mentoring, befriending and activity programmes for children, many of whom are in care. Our donations helped support their mentoring and activity programmes and we were delighted to present the Inspirational Youth Worker of the Year Award at the annual Time2Shine Awards in Rochester. In addition to these major partnerships, we also made ad-hoc donations during the year, supporting more than 30 different charities chosen by the team.
And, with our fund-matching policy, we supported one of the team member's participation in the London Marathon in aid of Macmillan Cancer Care.
Our community plans for 23/24
We have continued the approach of speaking to the team, to help understand what means the most to them. This is reflective in our target sectors for 2023/24, which have been chosen as follows:
01
Poverty and Homelessness
03
Support for victims of domestic violence and sexual abuse
05
Continuing our Taylor-Made Dreams partnership
We have continued the approach of speaking to the team, to help understand what means the most to them. This is reflective in our target sectors for 2023/24, which have been chosen as follows:
01
Identifying new charity partners, in line with the priority areas selected by the team.
02
Planning spotlight sessions to educate and raise awareness of the amazing work charities are doing.
03
Working on future team engagement activities, such as fundraising events and challenges.

05
Environmental Impact
Our Eco Circle was established in mid-2020, with the purpose of inspiring everyone at Reddico to live more sustainable lives. There are six people in the team who are active members of the group.
Our partnership with Ecologi
We understand that a tree planted today does not remove emissions immediately; it takes a long, long time. Trees can take up to 15 years before they really start to sequester carbon. We plant trees as part of our future drawdown efforts through Ecologi, who support trusted climate projects, including Sustainable Development Goals, Eden Reforestation Projects, Trees for the Future, Verified Carbon Standard, and Gold Standard.
As well as planting trees with Ecologi, we are also able to support carbon reduction projects such as onshore wind energy generation in Taiwan, or turning degraded grassland in Uruguay into a sustainable managed forest. This provides us with carbon credits to offset the footprint of the business and also the personal lives of our team.
During the reporting period, we planted 75,970 trees, an increase of 65,217, and offset 241.44 tonnes of carbon through Ecologi's carbon credits, a decrease of 376.53.
The decrease in carbon offsetting and the increase in tree planting were because we increased our monthly payments to account for the Million Tree Pledge. This resulted in us moving to the top 100 on the Ecologi leaderboard for trees planted.
| | | | |
| --- | --- | --- | --- |
| Year | Month | Trees | Carbon Tonnes |
| 2022 | April | 468 | 34.44 |
| | May | 468 | 34.44 |
| | June | 195 | 14.41 |
| | July | 232 | 34.63 |
| | August | 10,295* | 16.63 |
| | September | 5,195 | 14.63 |
| | October | 5,195 | 14.63 |
| | November | 5,105 | 14.63 |
| | December | 5,210 | 15.75 |
| 2023 | January | 5,210 | 15.75 |
| | February | 5,410 | 15.75 |
| | March | 32,987** | 15.75 |
| Total | | 75,970 | 241.44 |
(source: Ecologi)
* Extra trees were planted when we first started our new Million Tree Pledge monthly payment amount.
** Extra trees were planted at the end of the financial year, using the remaining Eco Circle funds.
75,970
Trees were planted, up from 65,217 last year
241.44
Tonnes of carbon were offset
Top 100
on the Ecologi leaderboard for trees planted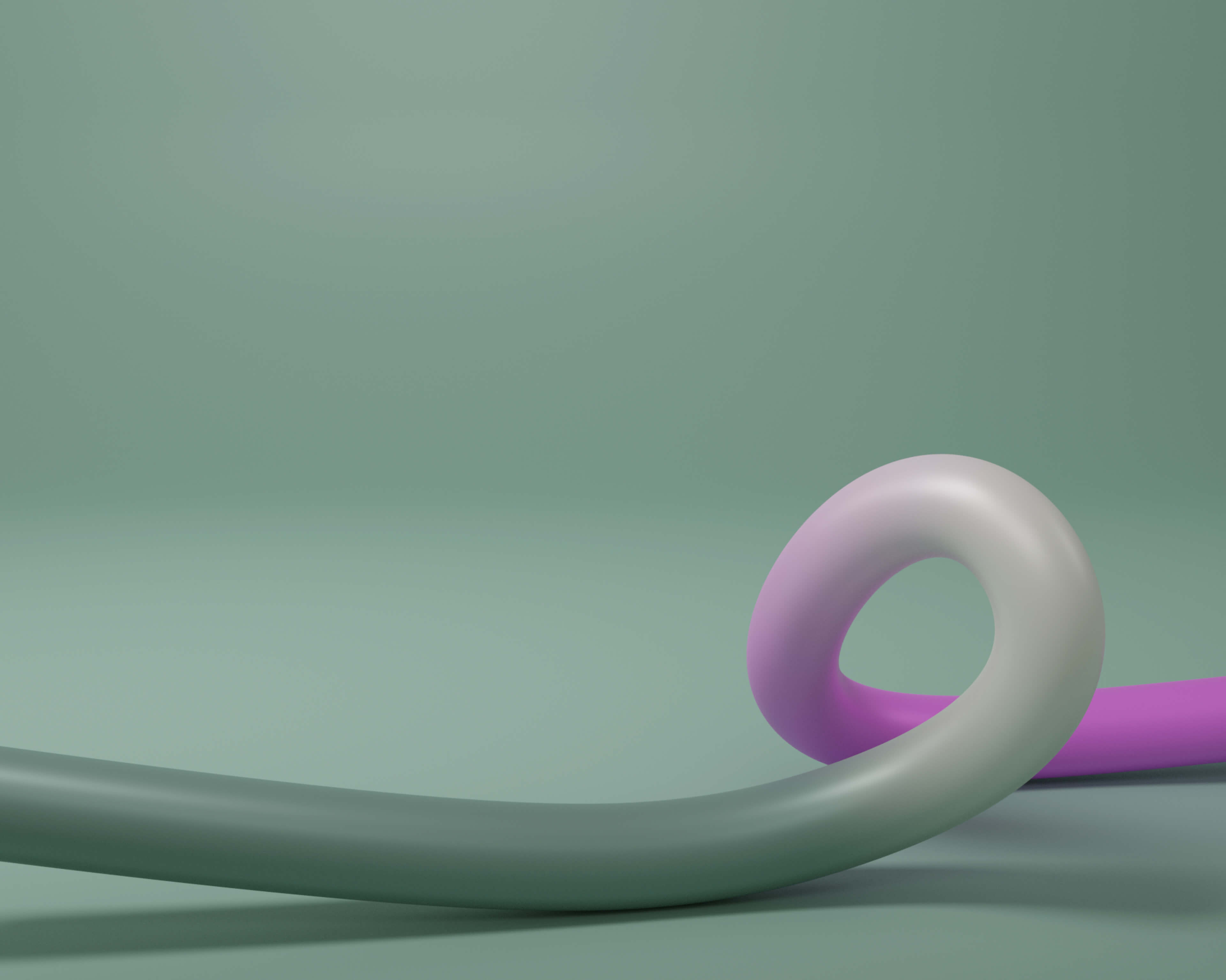 The Million Tree Pledge
We've been members of the Million Tree Pledge since November 2021, pledging to plant a million trees by 2030. In 2022 we created a new plan for monthly Million Tree Pledge payments, which can be adjusted each year according to our progress and current goals. The end goal of a million remains the same.
What is the Million Tree Pledge?
The Million Tree Pledge is a group of individuals and businesses, each of whom have committed to planting one million trees, drawing down more carbon than they've emitted in order to increase biodiversity and the chance of reversing climate change. As of May 2023, 51 million trees have been pledged and over 10 million have been planted.
Each pledger must find two other individuals or businesses to make the pledge, in order to spread the message. There's no time limit on when this has to be done by.
There are still many other things we can and will do from an environmental policy perspective, but the Million Tree Pledge represents a milestone in escalating our efforts to be better ancestors to the planet's future inhabitants.
How many trees have we planted so far?
As of March 2023, we had planted 92,518 trees, which is 9.25% of our goal.
What's our plan?
Each year, the Eco Circle decides how many extra trees to plant per month. This number is flexible and can be adjusted according to the amount of funds available to us that year. A chart shows us:
The number of extra trees we'll plant per month in each year (up to and including 2030)
The number of extra trees we'll plant per year (up to and including 2030)
How much this will cost
How far we've got to go until we reach our goal of planting a million trees
Where are the trees planted?
Using Ecologi, Million Tree Pledge donates to the Eden Reforestation Project, which employs local people to plant trees in eight countries across the world. Since 2004, they've planted almost 500,000,000 trees and created 4,850,313 workdays for people in extreme poverty.
These sites are chosen to maximise the positive impact. For example, planting Mangroves in the Madagascan rainforest absorbs four times more CO2 than the average tree.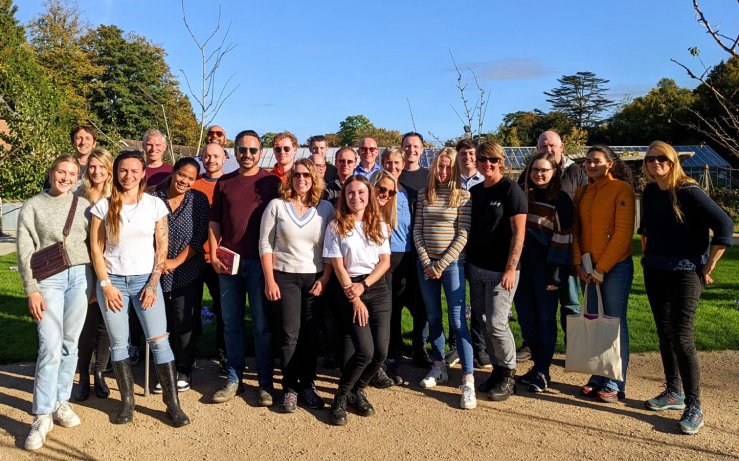 The Million Tree Pledge meet-ups
In October 2022, Nick Redding and Beth Tolson attended a meet-up for Million Tree Pledgers. Held at the One Garden near Brighton, the event gave people from like-minded businesses the opportunity to meet and discuss their approach towards sustainability. Ecologi CEO, Elliot Coad, spoke to the group about his experience of travelling to Kenya with Ecologi to see first-hand how the forests we all contribute towards are planned and planted, and it was incredibly reassuring to hear how well the project is managed. Nick and Beth both left with a renewed sense of motivation.
In March 2023, Nick was able to travel back to Sussex, this time with his daughter Ella, in order to join fellow Million Tree Pledgers in planting trees themselves, along with Ecologi and Protect Earth. The group was joined by Caroline Lucas, MP for Brighton Pavilion, and even featured on ITV News.
Eco education
Our eco education talks (also known as spotlight sessions) see the Eco Circle present to the wider team about subjects relating to sustainability, with actionable advice they can incorporate into their own lives. The topics from 22/23 include:
Greenwashing
Mythbusting
Electric cars
Eco anxiety
Eco-friendly Christmas (an updated version of last year's presentation)
Sustainability in the kitchen
This year we also presented our single-use product swaps session to the wider Sideshow Group.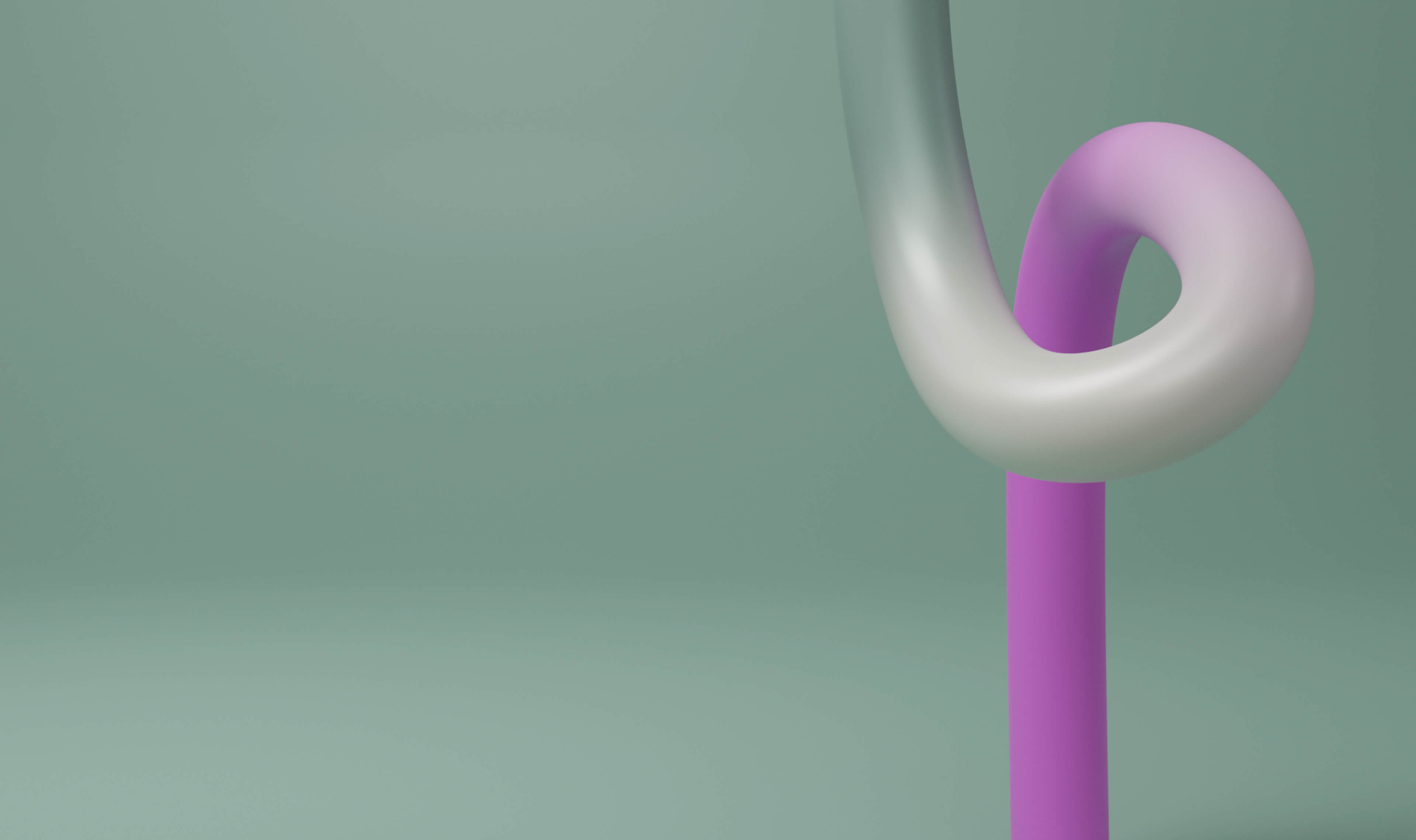 Free gifts
Occasionally our eco education topics will link with an opportunity to send something out to the wider team. For example, in the summer of 2022 we were able to send sustainable picnic kits to the team, each containing:
1 bamboo cutlery set in a cotton pouch
1 small stainless steel snack tin
1 cotton food bag
48 unbleached paper sandwich/snack bags
1 stainless steel straw
1 cotton drawstring backpack
In March 2023, following our presentation about sustainability in the kitchen, we were able to send kitchen kits to the team, each containing:
1 wooden pot brush
1 bar of plastic-free dish soap
1 coconut fibre scouring pad
2 bamboo dishcloths
1 bag of soapnuts
We know that in many cases the most sustainable thing you can use is what you already own. However, there may be other times when a product swap can save money and waste long-term. For example, the reusable cotton food bag from the picnic kit can take the place of single-use plastic sandwich bags, which don't biodegrade and have to be repurchased regularly. We also minimise waste by polling the team before sending out freebies, so only people want to receive something do so. We also create a central collection point at the office for team members who choose to go in, as this reduces the cost and carbon emissions of our postage.
We also minimise waste by polling the team before sending out freebies, so only people want to receive something do so.
Charitable donations and awareness
We've tried to be more mindful of where we allocate our budget outside of tree planting and carbon offsetting, and give to charities which are making a difference. In 22/23, we gave:
£500
to the Wildfowl & Wetlands Trust, who protect wetlands and the wildlife that depend on them
£2,000
to the Woodland Trust, as well as dedicating three acres of woodland in Guestling Wood, near Hastings, to support their work preserving existing trees
In early 2023, Eco Circle member Holly Yelland made a calendar of environmental awareness days, which we use to share information with the wider team and occasionally make further donations.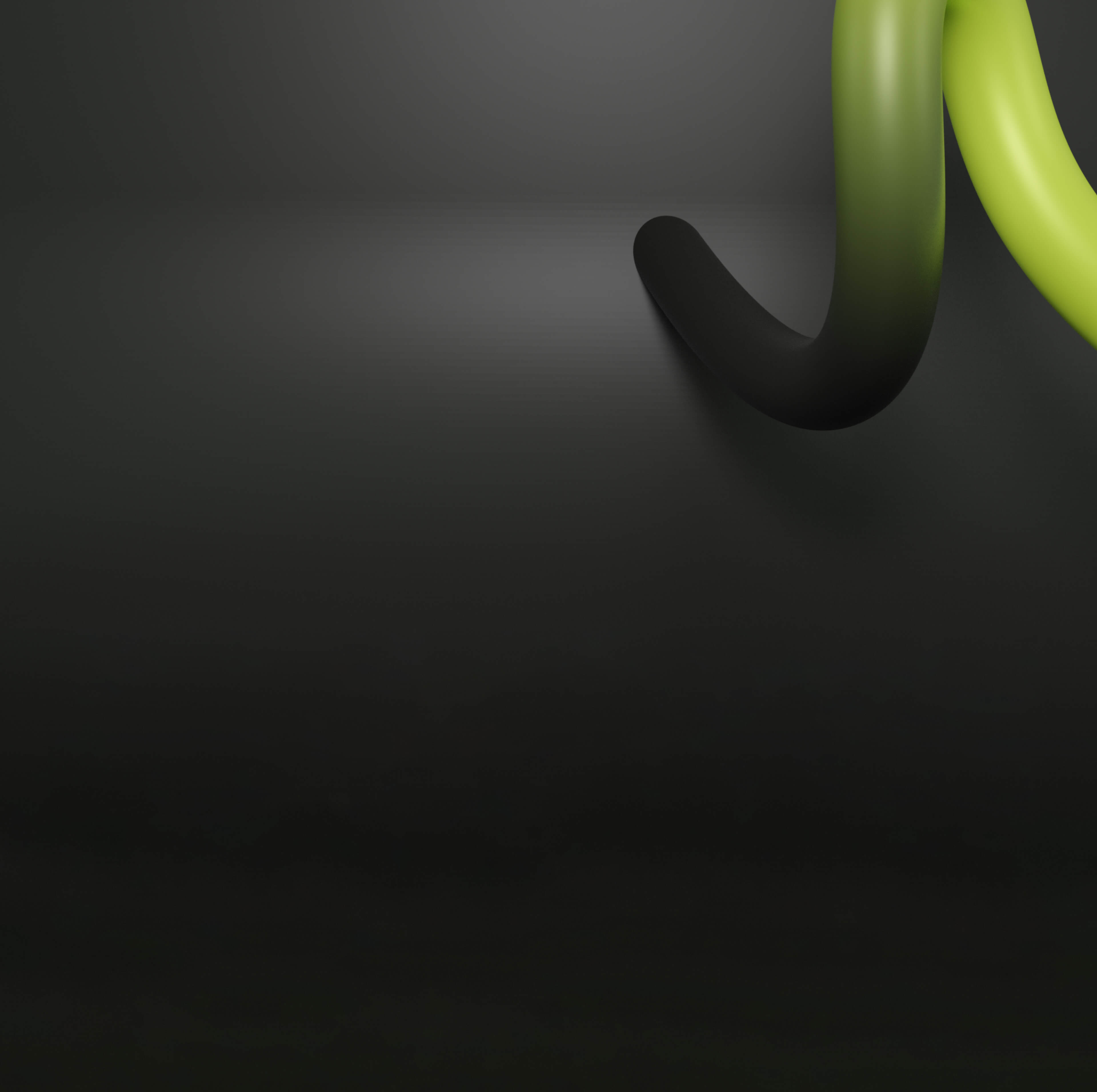 06
Making an impact in 2023/24
2022/23 was another incredibly busy year for us as an agency, and you'll have seen a number of areas where we've managed to make an impact – whether it's on the team, or the wider community and environmental initiatives we've been working on. 
The 2023/24 year is the continuation of our five year plan, and with it, an expected recruitment drive over the next 6-12 months – bringing the team size to 50+. This is a really exciting prospect. To support this growth, we'll be looking to:
Conclude the full rollout of our new mental health support group, The Core Collective.
Launch new 1-2-1 conversations around challenges and engagement, creating strategic plans to help drive improvements across the agency.
Revisit our career planning frameworks, with the SEO team trialling a new model to accelerate the team's growth.
Continue the policies and initiatives we have in place, such as the new milestone recognition programme – rewarding people for the incredible work they do every day.
We've also covered our B Corp accreditation throughout this report, and in 2023/24 we'll continue to build on our work so far. This includes:
Increasing our original score
We highlighted this in Part 2, with work planned in a number of areas – all designed to build on our score over time from the current 91.3.
Supporting the Sideshow Group's plans
With the wider group looking to become accredited as a B Corp, we're in place to support this project and drive change across a number of other agencies. We're excited at this prospect of supporting the group and making an impact at such a high level.
Driving a local B Corp community
This is something we started towards the end of 22/23, and we'll be looking to continue this over the coming 12 months. There are a number of other B Corps in the Kent / Southeast area, and we're keen to build relationships with these businesses, and create a thriving local community. These organisations include:
Elvis and Kresse
Cook
Pennard Vets
Grow Up Farms
11 TwentyTwo
Catch a Fire
Virtus Energy
Haeckels
We'll also be growing our impact in line with both community and environmental causes:
Providing more educational pieces to the team around sustainability, with topics such as 'sustainability on holiday', whilst sharing previous presentations with the wider Sideshow Group.
Completing our latest carbon footprint assessment.
Pushing forward with our Million Tree Pledge.
Focussing on a range of community support areas:

Poverty and homelessness.
Mental health.
Support for victims of domestic violence and sexual abuse.
Animal welfare.
Continuing with our Taylor Made Dreams partnership.

Charity partner presentations and educational pieces for the wider team.
More opportunity for charitable activities and fundraising.
We hope you've enjoyed reading about some of the ways Reddico has had an impact on the world around us in 2022/23, and hopefully you're inspired to do the same. If you'd like to find out more, or talk to us about what we do and how we do it, please make sure to reach out.
Next Impact report period:
April 2023 - March 2024