Impact & B Corp
Bewl Water Dragon Boat Festival
On Saturday 4 September, we took part in the Bewl Water Dragon Boat Festival in aid of Mid Kent Mind. The charity works in the community to promote social inclusion for people who experience mental health problems and strives to tackle stigma and discrimination through a number of projects that promote a better understanding of mental health.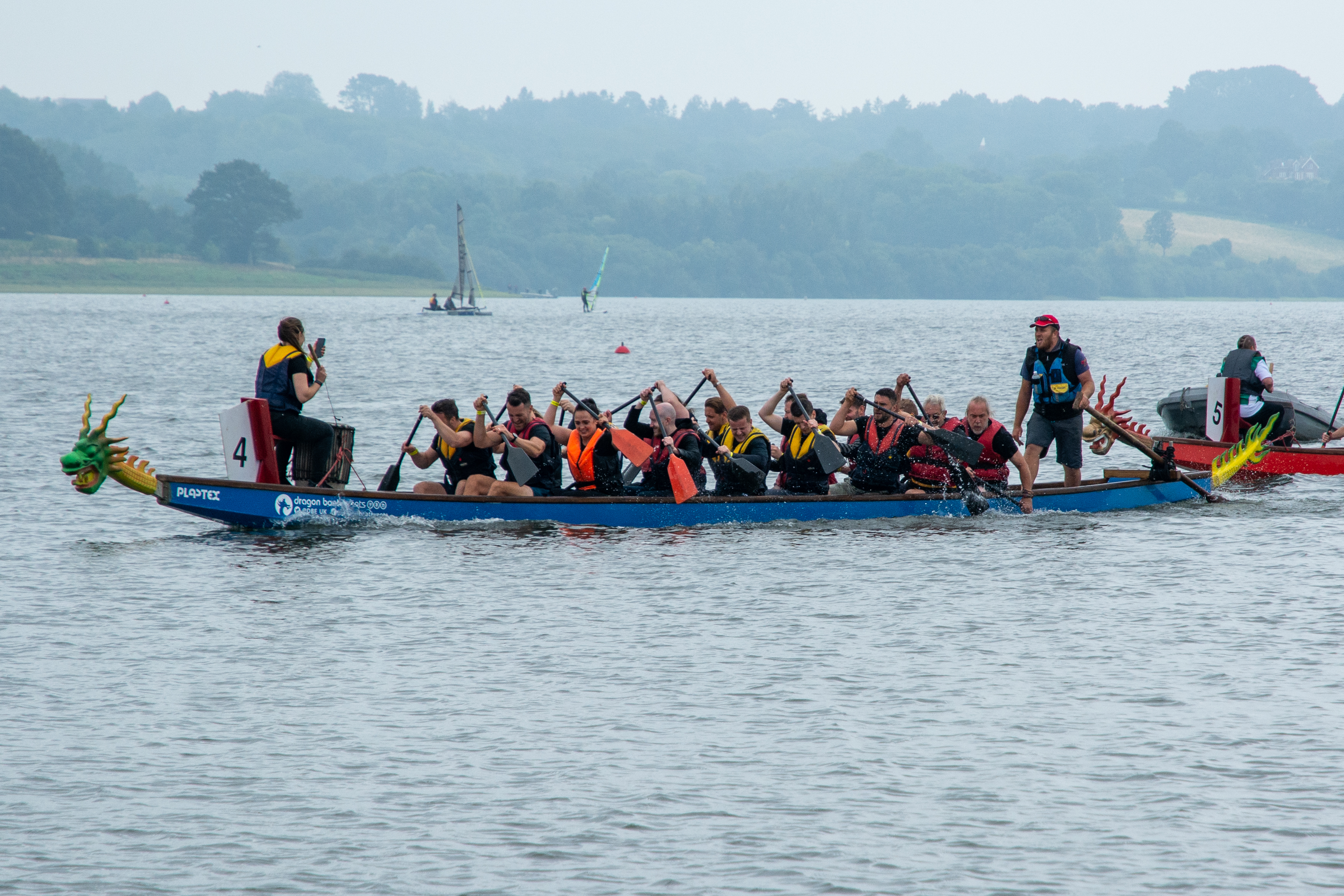 20 teams competed in the festival organised by Dragon Boat Events and staged at the reservoir, located just outside of Lamberhurst in Kent
The Reddico crew included: Nick Redding, Luke Redding, Neil Holland, Luke Kyte, Emily Barrington, Simon Edmonds, Laura Tyler, Carl Hendy, Amber Heryet and Matthew Wheatman, plus special guests: Tom Fishenden (from Mid Kent Mind), Brad Redding, Chris Heazelton, John Lacey, Will Holland, Andrew Young, Rupert Chappell, Ryan Blake and Will Hicks.
It was a great family day out, with lots of charity stalls to visit between races, in a picturesque setting.
In parallel with the event, we ran a prize draw hosted on our Just Giving page, with some fantastic prizes kindly donated by clients and friends of Reddico, including:
Thanks to the generosity of our clients, friends and the general public, the event and prize draw raised over £1,700 for Mid Kent Mind, making it our most successful charity fundraising activity to date.
Tom Fishenden, Community Engagement Officer for Mid Kent Mind, said:
Mid Kent Mind are incredibly grateful that Reddico chose to tackle the Bewl Water Dragon Boat race on our behalf. At an organisational level, the money the Reddico team have raised will be vital in ensuring that we can continue to provide support to people who need it in the wake of the pandemic.
So how did we do? We came 11th in the field of 20 teams - not bad for our first appearance at the hotly contested annual event - and we'll be back next year!