BrightonSEO
BrightonSEO Takeaways
Friday, 2 September 2016 – time once again for the UK's largest SEO conference, now at a new, larger venue and with a broader range of speakers and subjects.
This SEO event is a great opportunity for the Reddico team to learn from other marketers' wins and fails. Why? Because it's always nice to learn from mistakes without having to make them yourself.
Our main aim is to gain something actionable from these types of conferences (a new tool to play with, or a strategy to test) and with subjects including on-page, off-page, analytics and some more general marketing theory talks, we always come away with a few points to kick off discussions back at HQ.
The team have shared some of their favourite takeaways below.
---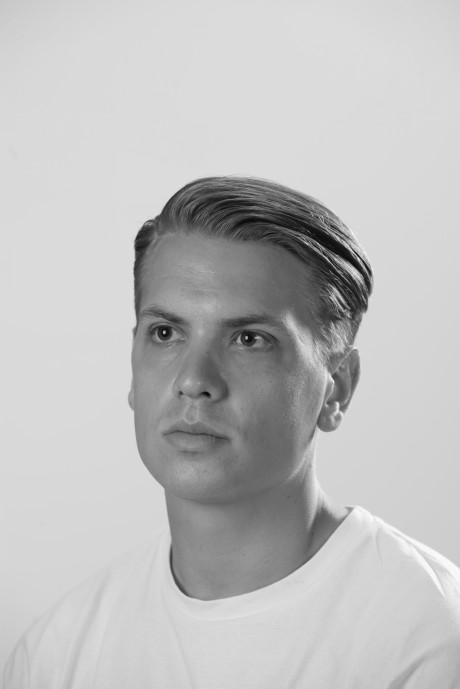 Lewis Pugsley, SEO Consultant
---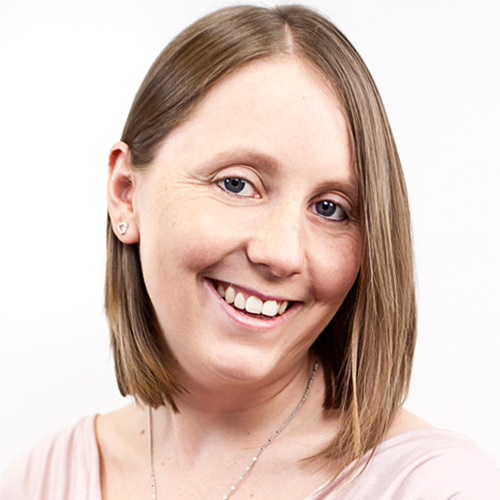 Anna Lewis, Owner at Polka Dot Data

–

Analytics Horror Stories

–

@annatlewis
Anna Lewis, owner of Polka Dot Data, presented analytics horror stories she has encountered throughout her career.
The problems she discussed were ones everyone in the digital marketing industry has likely come across at some point or another. So Anna's tips and suggestions on how to avoid and fix situations if they were to arise in the future, were valuable to all.
I'll be highlighting a couple of our personal favourite "horrors" discussed at BrightonSEO. However, if you want some late-night scares – you can view Anna's slideshare right here.
"We launched an app and it's so successful we have almost double the traffic already."
At a glance, something can be seen as a very good thing, but upon further inspection could actually be due to incorrect tagging. Make sure you're using the correct tracking method for each activity, so traffic is accounted for accurately. Follow this guide on which tags to use for internal or external activity: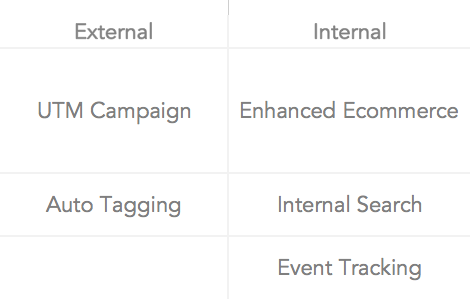 "Of course we have Google Analytics. Geoff knows how to access it. He checks it every month."
Training, training and more training is the answer here. If you have a wide set of analytical data from your site but no one who understands the software they're using or what they're viewing, the data becomes irrelevant.
Whether you're providing in-house training to other departments in your digital marketing company, or training the client themselves, it's pivotal to invest in training wherever it may be applicable.
This is where Avinash Kaushik's (the author of Web Analytics 2.0) 10 / 90 classic rule comes into play. The tool should cost 10% of your resources and the other 90% should be invested on "intelligent resources / analysts."
"We set up a new site but I think it's performing worse than the old one."
This is where planning and preparation are key to a successful site migration. According to Anna's presentation, "plan plan plan."
Typically, data is an oversight in the development of a new website. But data shouldn't be forgotten, so here are some key points to consider early on:
Know the best practices
Test all the data
Document everything
If you follow her words of wisdom, you can avoid these nightmares yourself.
---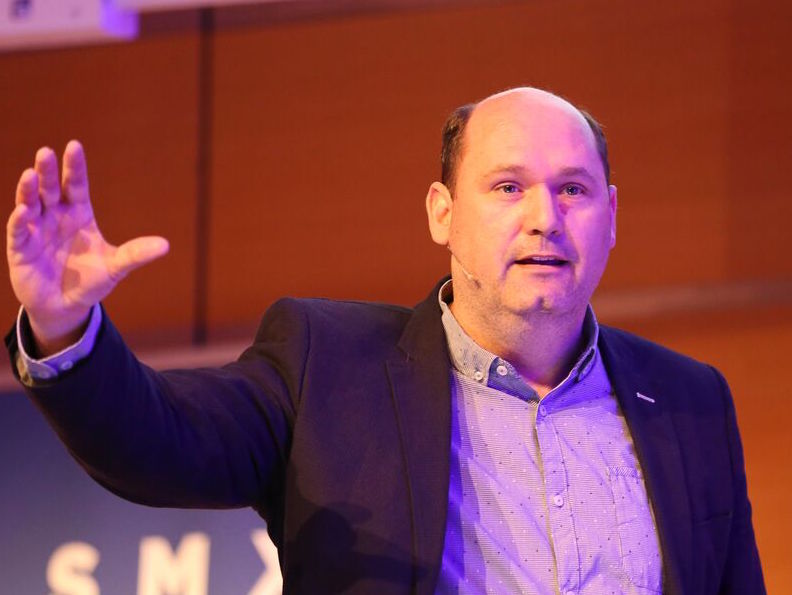 Bas Van Den Beld, Founder at State of Digital – The psychology behind the content

–

@basvandenbeld
At many points in our lives, we're met with too much choice. What should I watch on TV? What shall I have for dinner? What shall I wear today?
How often do you find yourself aimlessly flicking through channels or staring at your wardrobe thinking you have nothing to wear, even though you have a full closet at your disposal?
Cue Bas Van Den Beld and his talk on the problem of choice. It's an issue that's occurring across the web, and as webmasters, we should present every possible option to the user – but is this the best case scenario?
The award-winning consultant, trainer and professional speaker discussed the fact users' attention is a currency nowadays. If a user doesn't see value in your site, they won't waste their time on it. If we present too many options, they'll have a lack of direction and could bounce off your site feeling confused and flustered.
"You can be the expert on the topic, but it doesn't mean you're always right. You're only right if it fits your audience."
Content should be tailored to meet the user's needs and therefore, be something they simply can't resist. If you understand what the user wants, what they're thinking and what questions they might be asking, users will be able to relate and recognise themselves in your brand.
---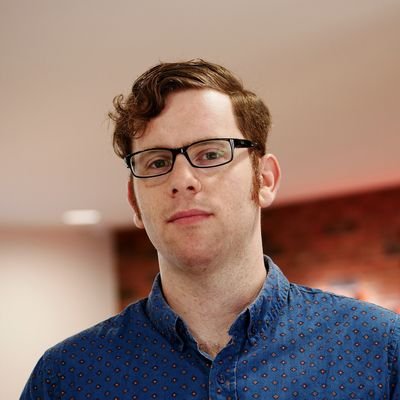 Chris Green, Head of Search at StrategiQ – Htaccess Hell – Managing a migration where there's no catch-all answer @chrisgreen87
Chris Green, head of search at StrategiQ, discussed Htaccess hell in the afternoon's tech SEO talk.
Some may find the whole process a little daunting, especially when trying to understand the complexities and issues that can be caused by lack of planning or poor implementations or recommendations.
"Possibly the most important moment in a website's life cycle."
Done well, a new site can launch without a hitch. But managed poorly and all your hard work will go down the pan. When migrating a site, one of the most important elements is to ensure all URLs past and present are covered. To acquire a data set to action, follow these steps:
Crawl your website
Crawl any sitemaps
Export landing pages from GA (URLs may not exist on the live environment but may still be acquiring traffic and therefore need auctioning)
Extract URLs from server logs
Chris continually spoke about the importance of putting in the effort when planning for a site migration, "If you're lazy with redirects, you'll get soft 404s, so why bother?" It's safe to say he had the attention of the entire room.
Once you have your list of URLs that need redirecting, he advised prioritising your URL list in the following way:
Common sense – your top level pages should be the first to be mapped (homepage, category pages, contact us etc.)
Top ranking pages
Top trafficked pages
Most crawled pages
On small sites, this process can be really easy – on a larger scale, not so much. When redirects have all been mapped, you think you're at the finish line – but here's the moment when you can ensure your hard efforts don't go to waste. Test, test and test again. Crawl your list of redirects and make sure they're redirecting to the correct pages as expected.
Chris's presentation – an insightful and informational talk that prompted plenty of note-taking – can be found here. Plenty of bit.ly links were dropped into the 77 slides, so be sure to brush up on your site migration knowledge.
---
Holly Jackson, Junior Copywriter
---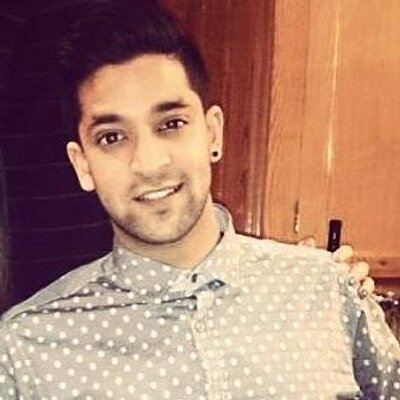 Shyam Dattani, Digital Strategy Specialist at Searchmetrics

–

@StillShyam
When Shyam questioned whether SEO was dead, you could see more than a few heads shaking around the room. Of course, as he later told the audience – SEO isn't dead. Why?
Because there are around three billion searches a day. 92% of B2B purchases start with a search, and 81% of B2C shoppers research before purchasing.
In reality, what it comes down to is good SEO versus bad SEO. As Shyam put it: "Traditional ranking factors won't get you where you want to be anymore."
Indeed, as has been covered quite extensively from all areas of the digital landscape, there have been a lot of changes and algorithm updates in recent years. Here are just some of the highlights from Searchmetrics' research comparing 2015's top ranking pages with this year's.
Keyword in title has dropped 20%
Half of the top performing pages don't have a keyword in the title
In 2015, 10% of pages on the first page of SERPs had ad links

–

down to 4% in 2016
So, as this research depicts, a lot can change in just one year. Evidently, as Shyam pointed out, Google is getting more and more intelligent – and it's this intelligence that has "changed everything in the content world."
Google is optimising the user experience – moving from accessing pages on apparent relevance to real usefulness. For us content writers, it's our task to match the content with audience intentions and answer their questions.
For Shyam, content relevance is the future of ranking factors and it's all about working to your niche. To help, you can leverage information from Google to find what intentions are ranking for particular keywords – for example, those informational terms that drive long tail traffic.
---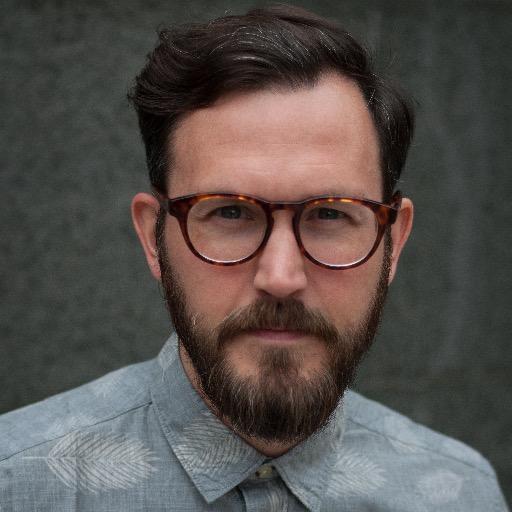 Simon Bennison, Head of Content Marketing at Caliberi

–

@SimonBennison
Whilst there are a number of new challenges facing the world of content marketing (e.g. ad blockers), we need to focus on our own event, Simon explained at Brighton SEO.
At the moment, the scales of marketing justice aren't in balance, he continued. Although 37% of all traffic is driven by SEO and content marketing, only around 6% of budget is spent on it. The majority is spent on paid media.
In his explanation of how we can change this, Simon referred to Richard Rumelt's book – Good Strategy Bad Strategy. If you don't have your copy yet, good strategy involves three key stages:
Diagnosing the nature of the challenge
Devising a structured plan
Taking coherent action
And to make content marketing and SEO more investable, Simon believes good strategy for content involves:
Finding the content that's missing or failing. This includes four stages: aligning company vision, researching competitors, defining your audience and analysing the demand.
Defining the content you need to create. Think about whether the audience is coming to the page to see (viewing for the first time), think (considering their options), do (making a purchase or signing up) or care (will they be telling their pals?).
Creating a roadmap for content launches over time. Work out how much to spend on each type of content, based on factors such as coverage, conversions, revenue and organic reach.
You can measure point two in the following ways:

Good strategy takes time but, as Simon said, "investing in great content yields great results."
---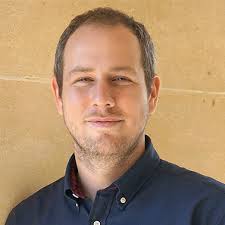 Paddy Moogan, Co-founder at Aira

–

@paddymoogan
Sustainable content success is not as easy as it sounds. Unfortunately, you can't ever be 100% sure of getting links, even if it's great. But Paddy said, true strategy is about placing bets and making hard choices. The objective isn't to eliminate risk, but increase the odds of success.
And there are practical ways to improve the likelihood of content success. Here are some of our favourites:
To avoid one-hit wonders, develop reusable content. For example, if you're timing content with events that can get you coverage, you don't have to explicitly tie the content to the event or day – outreach can do that for you.
Don't forget about different content forms – in-depth guides and resources, infographics and interactive pieces, for example.
Work with designs and ideas that can be tweaked and edited, without having to be restarted from scratch.
Consider translating successful content pieces into other languages.
---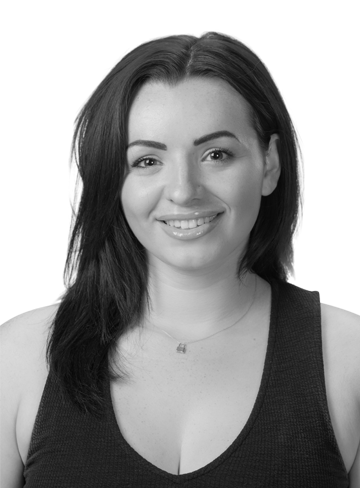 Leona Storet Slythe, SEO Executive


---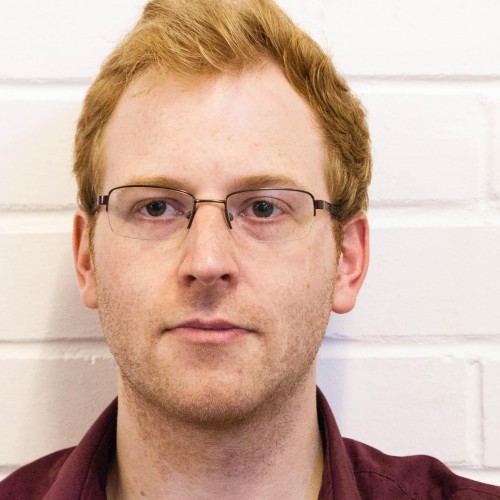 Jono Alderson, Digital Strategist at Linkdex

–

@jonoalderson
Of all the lectures throughout my BrightonSEO experience, my favourite was from the Dystopia presentations and in particular, one delivered by Jono Alderson – the Global Head of Digital at Linkdex.
Jono spoke about the future and how companies will be competing for ownership of people's needs. This seemed like a strange statement to make, never mind to imagine. But as he went on to explain how this has been happening already with real life examples we can all relate to: HMV, Game, Waterstones (or any bookshop for that matter) – all examples of businesses who didn't anticipate and prepare for the change in their customers' needs.
"Part of running a successful business is investing in research and monitoring trends and behaviour of your customers."
The more Jono spoke, the harder it became to feel sorry for a business going bust. I started to feel they were to blame. Part of running a successful business is investing in research and monitoring trends and behaviour of your customers.
Have bookshops not realised people don't want to be sold an individual book? How are they trying to stay current and evolve with their consumers' needs? People would rather look round a book store, then go home and make the purchase online

–

only after sourcing the cheapest option.
Similarly, for HMV the overheads that come with running a physical store and stocking a multitude of CDs and DVDs, when it's clear more and more people download music and subscribe to streaming services with a monthly fee, are simply unnecessary.
Industries change, and currently the position and power held in the online market means individuals want tailored relationships with their suppliers. This means businesses need to store data and explore and develop the relationship they provide each customer.
But what does this have to do with SEO?
SEO focuses on how people search, in order to facilitate a conversion
Successful targeting and marketing by brands who have a relationship with their customers means there will be fewer people for SEOs to target
People won't be "searching" for long. Developments in the future will mean businesses need to know what people want, before they've even started to look for it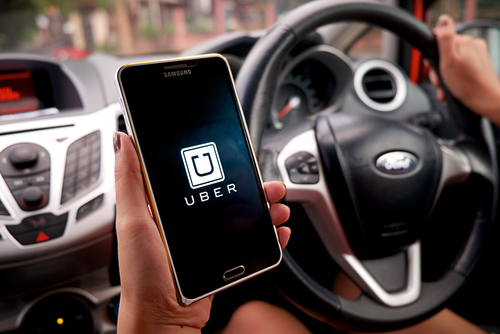 Jono spoke about Uber, and how they have completely changed the way transport works today. They are now competing with all other methods of transport, particularly taxis – and offering a cheaper price for the same service. Some may even argue Uber is perhaps a better service – the app offers the driver's location, name and the ability to pay online.
Uber has since partnered with companies to own delivery space. This means businesses such as DHL who employ drivers to deliver items ordered online, could pass this onto Uber.
This is another example of an industry that did not understand what their audience wants and did not adapt to it. The traditional taxi company will need a miracle to avoid being destroyed by the growing Uber revolution.
Jono continued to provide detailed examples of household businesses that are growing and demonstrated his ideas. He used Amazon as an example to show how far they've come from being just an e-commerce site to now offering fresh and pantry goods, in their attempt to become a new supermarket brand.
Amazon strives to deliver everything in a box within the hour
With the way 3D printing works, this becomes more and more plausible
So, it comes with little surprise to hear that Amazon have invested in 3D printing
A customer ordering an item that can be created through the technology involved in 3D printing could be ordered, created whilst in transit, and delivered within an hour
This completely removes the need for a multitude of businesses and services that currently hold customer's needs
The discussion moved on to elaborate on a general consensus that there is no longer a need for big e-commerce websites, rather that businesses will be competing to own entire market places like Amazon, eBay and Etsy. These businesses have no overhead costs (offering cheaper prices than physical stores). And this means there will be fewer people shopping in one place – but rather thousands of little spaces.
In the past, all conventional businesses have relied on having a USP. Now businesses are creating something that beats them all, and only products and services with genuine, unique value will rank highest.
The future lies in hub devices that collate phone information from your network, contacts and apps. The devices will use all of that information and become search engines rather than owning need fulfilment.
The hub could sell this information to, or even become a service provider similar to Netflix, for example. They could then use the data taken from your network, contacts and apps to tailor your film selection by your mood and make personal recommendations. They could offer promotional codes for your favourite takeaways based on the data they have stored, and tailor to your food preferences.
What this means for us:
It is crucial to ensure businesses invest in their online brand and marketing strategies
In essence their online site should be as presentable and enjoyable as going into a physical store
Data should be used to make the user's experience as tailored and personal as possible
---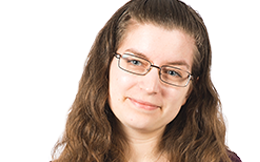 Meghan Burton, Director of Search at Epiphany Search
Another interesting talk, delivered by Megan Burton, covered an old SEO strategy where you would target a new keyword by creating a fresh page.
Meghan addressed an issue called content confusion. This occurs when search engines don't understand which of your pages answer the user's questions and queries. The end result is that none of the pages end up ranking at all.
The use of natural synonyms and rich, unique content can cover a multitude of keyword variations, which means creating a new page for each variation is no longer necessary or useful. Rather the opposite.
Meghan suggested that when creating your content, you should ask yourself if it's all really necessary and gave some ideas to be used when you want to increase your search relevance:
Internal site searches. These can give you a guide of what content you may need to create, or if you already have relevant content for user queries then make this more visible to them. Anyone who is using a search box is doing so because they can't find the content in an easier way. Give your users what they're looking for, in the fastest way possible. This could involve a site restructure, new ideas for content, products or services, or changing styling and appearance so that your site is clearer and easier to use.
Analytics information. Use analytics to provide a top level insight of popular pages and what to enhance and improve, find out who your users are and more about their experience and journey around the site and how you can improve this for them, which pages they are spending longest on and how you can improve these.
Sales people and call centres. These people in your team talk to your audience every day and answer their questions, so they have an insight into their needs, wants and preferences. You can use this information and tailor your products and services to match their wants.
---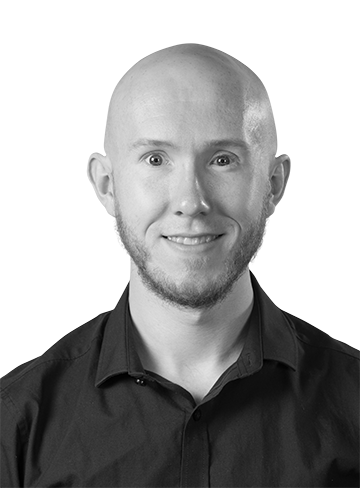 Simon Edmonds, Junior Copywriter

---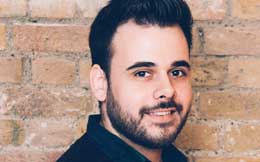 Sam Thomas, Head of Organic Media at SEO & Social

–

Does CTR really affect website performance?
Sam Thomas is the Head of Organic Media at SEO & Social. He has a natural interest in how click-through rates affect the performance of a website.
Sam conducted a test which would determine whether a normal SEO strategy would see rankings boosted for a webpage with a free SEO audit. He experimented on a theory proposed by Larry King, that a page would be boosted one position on Google for every 3% it beat its expected ranking by.
It was discovered during the process that:
Rank improved from 29 to 23 with 150 visits, one minute spent on the site and two links clicked on.
Rank improved again from 23 to 19 with 250 visits, 90 seconds on the site and two link clicks.
Rank increased further from 19 to 12 with 750 visits, 75 seconds on the site and three links clicked.
While the test seemed to suggest it certainly was having a massive effect on ranking performance, Sam still wasn't convinced overall success was purely down to CTR.
Ranking highly is one thing, but getting people to actually click on your page in the first place is a completely different kettle of fish. Sam proposed that without natural traffic – created via enticing meta titles and descriptions – your rankings become somewhat superfluous.
Using an example of two plumbing organisations in London, he was able to demonstrate both good and bad meta data.
Plumbforce did well because their meta data was:
Informative
Linked to relevant service pages
Full of useful information
Pimlico Plumbers did poorly because:
Their title was full of irrelevant keywords
Their service pages didn't match the product
The language used wasn't emotive or engaging
Ultimately he concluded that while CTR without question has a strong impact on your rankings, it would be relatively meaningless without the boost received from natural traffic. Businesses shouldn't focus on one method, but many.
---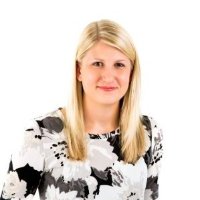 Lauren Greatorex, Marketing Director at Man Bites Dog

–

How to create B2B marketing campaigns that sell?
Lauren Greatorex is the Marketing Director at Man Bites Dog. She presented a talk which focused on optimising your marketing campaigns to their fullest.
She proposed five key areas where content was falling down.
Misdirection of funds and effort – Too many companies are focusing on pumping money and concentration into the use of "marketing tools", rather than sitting down and focusing on making the content itself as elite as possible.
Lack of direction – People are throwing themselves in at the deep end without coming up with a detailed content strategy first. Failing to prepare means you prepare to fail.
Backseat drivers – Campaigns are unable to stay on a direct path because stakeholders and clients are having too much say in the process. A campaign's message becomes confused and lacks coherency.
Lack of coordination – PR, marketing and sales teams lack unity, with different sectors not working in tandem to provide the best results possible.
Big start, little finish – Campaigns are becoming increasingly disproportioned – with lots of planning and effort going into a launch, but very little content strategy planned further down the line. This results in a lot of quantity over quality.
Lauren theorised that to navigate around these stumbling blocks, companies needed to focus their planning stage on four key target areas:
The market
The clients
Your own abilities
Competitors
She then proposed five common driving factors for content success:
Focused goal – Something with a strategic purpose that has clear objectives.
Targeted content – Successful content uses a big idea that matches your audience's top interest and concerns.
Consistency – A consistent strategy (that works) helps boost the chances of repeat success.
United teams – Marketing, PR and sales all working together.
Audience focus – Marketers research their audience-base to ensure content that is targeted at them has an impact.
By using these methods, content teams can avoid falling into traps which could potentially see their hard work go to waste.
---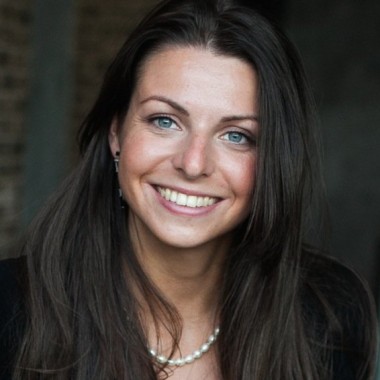 Olga Andrienko, Head of Social Media at SEMrush

–

Tinder split optimisation
Olga Andrienko works as the Head of Social Media at SEMrush and presented a very unique talk on the usage of the dating app, Tinder, in the marketing world.
She proposed by using Tinder, marketers can benefit in several ways:
Raising brand awareness
Market research
Tapping into new markets
Generating new leads
Recruitment
Olga found for guys: photos playing sports, wearing sunglasses, standing with friends and playing with animals were most effective for matches (noted for later).
For women, photos on their own, making eye contact and showing full height were the most likely to get a match. Olga was proud to boast she receives roughly an 80% success rate when using the app. Lucky for some.
Once you've matched, a comment on the third or fourth photo a person has is most likely to receive a response as it shows you've invested time into analysing their profile – not just the bikini pictures.
From here it's down to your natural charm to achieve your ultimate aim – whether that be to try and find a potential new employee, or simply promoting your brand in a region you're looking to target.
---
Jacob Punton, SEO Executive
---
Brighton SEO was a great experience and seeing how many SEOs were there was mind-blowing. Nothing like a bit of competition, right? But we all went for the same reason: to learn new things in and around search.
---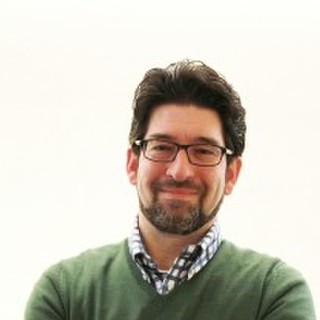 David Whatley, Founder and Managing Director at MiShop.local – Why local search should be a part of your e-commerce strategy

–

@mishoplocal
Has anyone heard of NAP? Name, Address, Phone – local search depends strongly on a consistent NAP. Not just this, but also consistent categories, rich content, customer reviews and links to location specific webpages.
Local businesses use platforms such as Google My Business to get their company found by local searchers.
"Did you know that local search is the bridge between the high street and your website? Now you do. Or, you can say something like, it's the bridge between bricks and clicks."
Local search is a huge filter, meaning, when searching ("keyword + location"), it allows Google to filter and return a more relevant search result based on the search. For example, if we searched for "chip shop Brighton", we get this: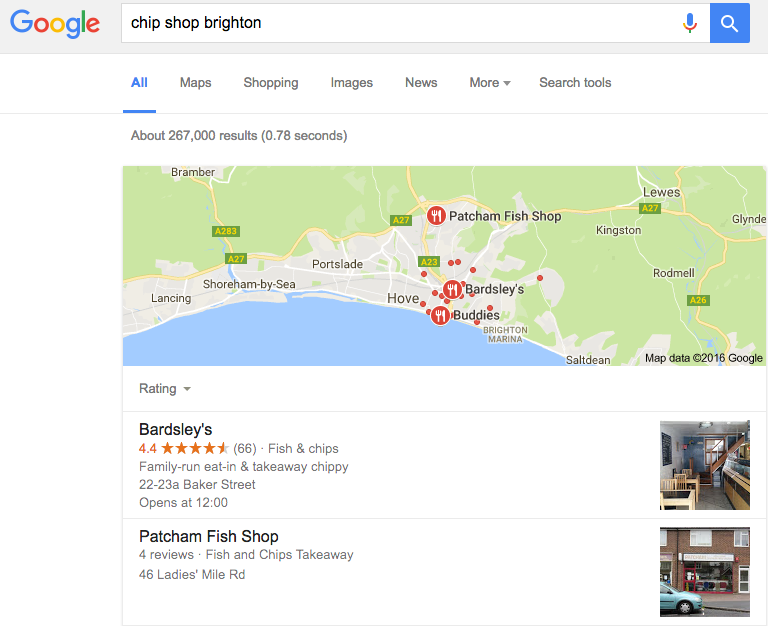 As you can see, Google has filtered the search results and pulled in Google My Business listings, displaying all of the chip shops in Brighton. (I really fancy chips now.)
A huge point I took away from this talk was: "a physical address is a strategic asset in online search." This means physical addresses help local search maintain its ability to achieve future outcomes.
When people use Google for local related searches, they are typically looking for:
Opening times
Directions
Phone numbers
Important store information
A website
So, is your website or Google My Business profile optimised for your local searchers? If not, make sure you have your information marked up in micro-format/schema.
Remember, local search can raise awareness of your e-commerce services, yet store pages are often neglected or side-lined in e-commerce websites.
In local search, your store pages or contact pages are like the actual front of your store. Therefore, it needs to be inviting to persuade your local users to engage. Not only this, but it needs to be informative or kiss goodbye to those conversions. Mwah.
There are some issues every store owner can face when it comes to local landing pages though:
Local search results not linking to local store pages
Store pages aren't fully optimised for local search on mobile
Very basic store information
No call to action (CTA)
No click to call (CTC)
No visible links to e-commerce services
So it's the law of local search to make sure that the six points above are never encountered. In the takeaway of the next talk, I'll explain how to optimise your business for local search. 
---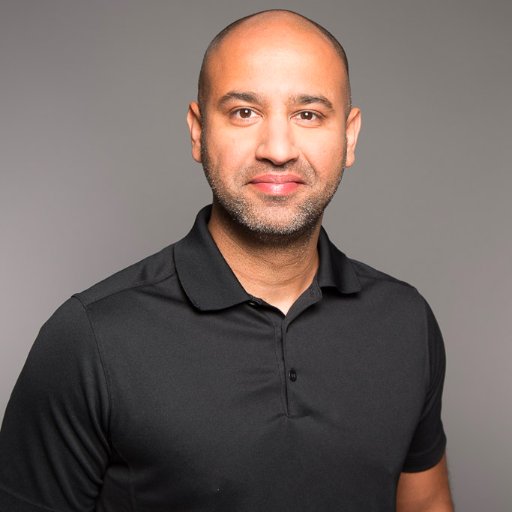 Raj Nijjer, Vice President at Yext

–

Why local search is essential for brands and agencies who serve them

–

@RajNijjer
Let's start out with a fact:
"97% of Internet users are looking for a product and 33% of all searches are location searches."
Google My Business, also known as GMB, is a free tool provided by Google for businesses. It enables businesses, brands and organisations to manage their online presence across Google, which includes Google Search and Google Maps.
Google determines local ranking via relevance, distance and prominence.
If we were to search for "car insurance Brighton", it would show all of the car insurance firms in Brighton. Whereas, if we were to search for "car insurance", it would display all of the car insurance firms depending on distance.
Google uses something called Geolocation which will enable them to use your IP address to find your current whereabouts.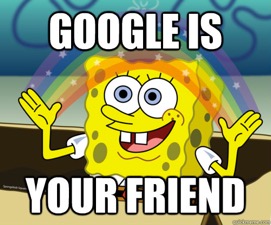 Cool, right?
If you're looking to optimise your business for a local listing with GMB, this talk from Raj was definitely for you.
Raj came up with 4 steps to optimising your business for local search:
Google My Business
Website
Reviews
Social
Google My Business (GMB)
Primary Category
GMB now has a primary category feature which allows you to enter a primary category that all of your locations share, so if your business category is car insurance, set it to that and you'll be found under the car insurance category.
Opening and Closing Times
If you open at 6am, make sure you state on GMB that your store opens at 6am. Making sure your open and close times are always updated is essential. You don't want to give false information. What happens if your website says you close at 5pm and a customer gets there at 4:30pm, when actually your store closes at 4pm?
A loss. And this could happen over and over.
Also, keep on top of special times such as public holidays. You don't want that same problem of losing customers.
Imagery
Did you know approximately 72% of people who browse the web scan and only read the visuals?
Your Google My Business profile needs to be filled with imagery, also known as branding. You can turn your profile into something beautiful that will help your audience identify your business from any other.
Make sure your primary photo is of your logo and your cover photo is of your store front. To keep the profile/location up-to-date, you can consistently post pictures of your store.
Google also allows a 360 store tour. Let me explain. If you hire a photographer, or even do it yourself, you can take pictures of the inside of your store and then users are able to view a virtual tour of your store without being there in person.
Reviews
We should all engage with reviews, whether they are positive or even negative. Giving feedback to your customers who leave negative reviews will show other customers that you're taking into account what you did wrong.
Website
NAP!
Remember NAP? No, not take a nap. Wake up!
Name, address, phone. Yep, they need to match your GMB. Oh, and don't forget about those open and close times.
The details on your website will need to match up with the ones on your Google My Business profile. No one wants false information; it's like playing one off against the other.
You should mark your location pages and footer with Schema, so you can benefit from those rich snippets. Having Schema on your location pages and footer will alert Google about your local presence.
Content, URLs and Experience
Can you imagine visiting Pizza Hut Brighton's location page and getting information about Pizza Hut Hastings? It's not relevant.
When your visitors land on your location page, they want to see unique and valuable information about that specific location – why? Because it's the most relevant.
Let's talk about URLs. Why would we want an unfriendly URL that looks something like this 'pizza_hut-brighton-location-no-2074254'?
I don't know.
I hope you don't have an answer for that. It was a rhetorical question.
We need SEO and web friendly URLs like the actual Pizza Hut Brighton location URL '/restaurants/find-a-hut/brighton/brighton-marina/'. If URLs were humans, I'd date that one.
And now let's finish up this step with experience. Raj explained that if your website isn't responsive, then you're out-of-date. And I agree.
Google loves a responsive website, and seeing as Google is the guy you're trying to impress, it's only right you do what he loves.
Can you remember when websites used to have a subdomain 'm' or 'mobile' for their mobile version. Eww, me too. Well, having a responsive website means one website, one URL. And I know that's what Google loves.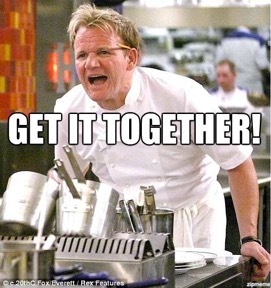 Reviews
Did you know user reviews are of high value for e-commerce sites, in that they increase conversion rates?
Asking for reviews from your customers could be the key to landing those conversions. We spoke about reviews earlier, but Raj went into a little more detail in this part.
As already said, you should always reply to the negative reviews. This is also known, 'replying to the detractors'.
Why reply to the detractors?
Because this will show your customers or future customers that you are showing area of improvement. For example, if someone has written a 2-star review about your fast food restaurant and they leave a review, offer a freebie – everybody loves a freebie.
"If you aim for reviews with a 4 or 5-star rating, you're more likely to appear higher in the Google My Business snippet in Local Search results."
Third party review sites are also good for boosting your rankings in the Google My Business snippet area, as they work together.
Put it this way, the more reviews and the higher they are, the higher you'll rank. Five 4-star reviews will dominate against one 5-star review.
Social
Here we go again... Ensure your NAP is the same as before, whether it's on your Facebook, Twitter or even directory listings – it needs to be sufficient, though.
Ensure your best photos are on show, again with the logo as your main display photo and your cover photo to be a store front. Add other images that are related to your business too.
I'm sorry to nag, but if your social profiles aren't linked with your GMB profile, how are people going to find you socially?
See you all at the next BrightonSEO!