Charity Update: Why we're supporting Beauty Banks
If you're lucky, then keeping clean is just part of your day – something you do on autopilot. But not everyone can afford it. This is known as hygiene poverty.
And that's where Beauty Banks comes in. Beauty Banks are a grassroots organisation that aims to make hygiene poverty history while supporting those living in poverty in the UK. Part of this involves providing personal care and hygiene essentials like shower gel, deodorant and dental products, which are donated by supporters (including us).
What is hygiene poverty?
Hygiene poverty is the inability to afford essential personal care products, like shampoo, soap, and deodorant.
Is it widespread?
It's difficult to know how many people are affected, because hygiene poverty isn't something that's easy to admit or talk about. However, 96% of respondents to In Kind Direct's Impact Report 2019 say poverty in their local area has remained consistent or increased in the last year. And charity Turn 2 Us reported that children are bullied at school due to hygiene issues, with teachers providing essentials like toothpaste, soap, and head lice treatments.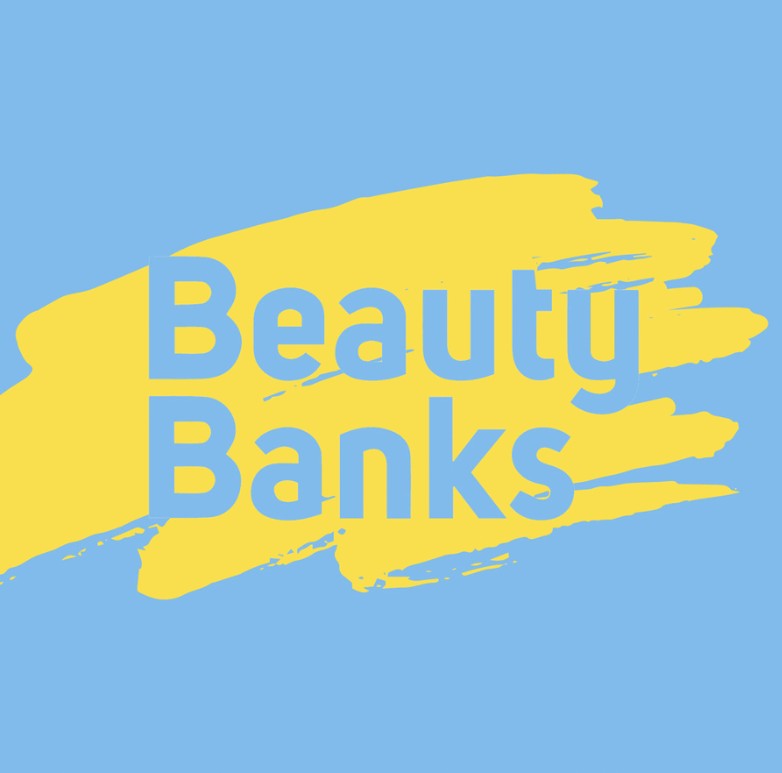 What Beauty Banks do
Beauty Banks was set up by Sali Hughes and Jo Jones to provide hygiene essentials to people living in poverty, who often have to make stark choices between buying enough to eat and keeping clean. This results in low levels of confidence and can affect prospects (adults may not be able to make themselves presentable for job interviews, for example, or young people may skip school when they're menstruating because they can't afford sanitary protection).
Beauty Banks' strategy is twofold:
Lobbying the government for change

Supplying donations to their UK partner charities, which include food banks, homeless shelters, NHS trusts, schools, family centres and churches
Anyone with spare, unopened toiletries can send them to Beauty Banks, c/o The Communications Store, 2 Kensington Square, London W8 5EP. You can also buy items from their Easho wishlist, which then get sent directly to Beauty Banks.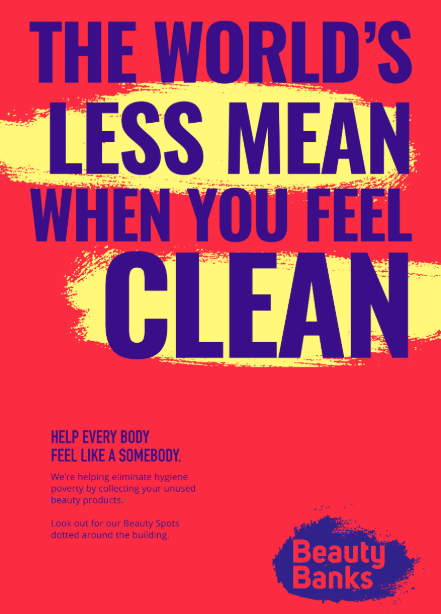 What we're doing
Our charity committee is always looking out for causes we can help. Whether it's a local charity for the homeless, a child in need, or a football tournament to take part in, the team are ready to pitch in.
We've set up a donations box in the office, where everyone – the team, visiting clients, and anyone else who pops by – can leave their unused, unwanted toiletries. Once the box is full, we'll send it to their headquarters, then repeat the process.
Are you coming to our Tonbridge office? Feel free to bring any of the following to donate:
Shampoo (full-size and travel-size)

Body wash (full-size and travel-size)

Body lotion (full-size and travel-size)

Toothpaste

Toothbrushes

Deodorant (for men or women)

Disposable razors (for men or women)

Nail clippers

Flannels

Hairbrushes

Face wash, moisturiser and spot cream

Shaving gel/balm (for men or women)

Sanitary pads

Baby products (shampoo, body wash, nappies, nappy cream, talcum powder etc)
Everything must be sealed and unopened due to health and safety risks.
Visit the Beauty Banks website to learn more, and look out for updates on our social media pages.