Reddico Awards
Reddico listed 30th in Deloitte Fast50 UK
We've had yet another successful evening, and this time it was possibly the pick of the lot – we were recognised as the fastest growing technology company in the South East at the Deloitte UK Technology Fast 50.
In a prestigious league table, we were crowned the 30th fastest growing technology company in the whole of the UK.
The ranking is based on revenue growth over the last four years. For us, this is +851%.
The Fast 50 is a celebration of innovation and entrepreneurship, and is all about growth driven by leading intellectual property.
A position on the UK league table puts Reddico in very good company. Other winners on this year's list include online food delivery giant, Deliveroo, flower delivery service, Bloom & Wild and lending platform for small businesses, Funding Circle. Last year's winners featured the likes of Secret Escapes and Skyscanner.
As a digital agency focused primarily on SEO and PPC services, we've built up a solid reputation, thanks to award-winning client campaigns and fantastic results in the hugely competitive online marketing sector.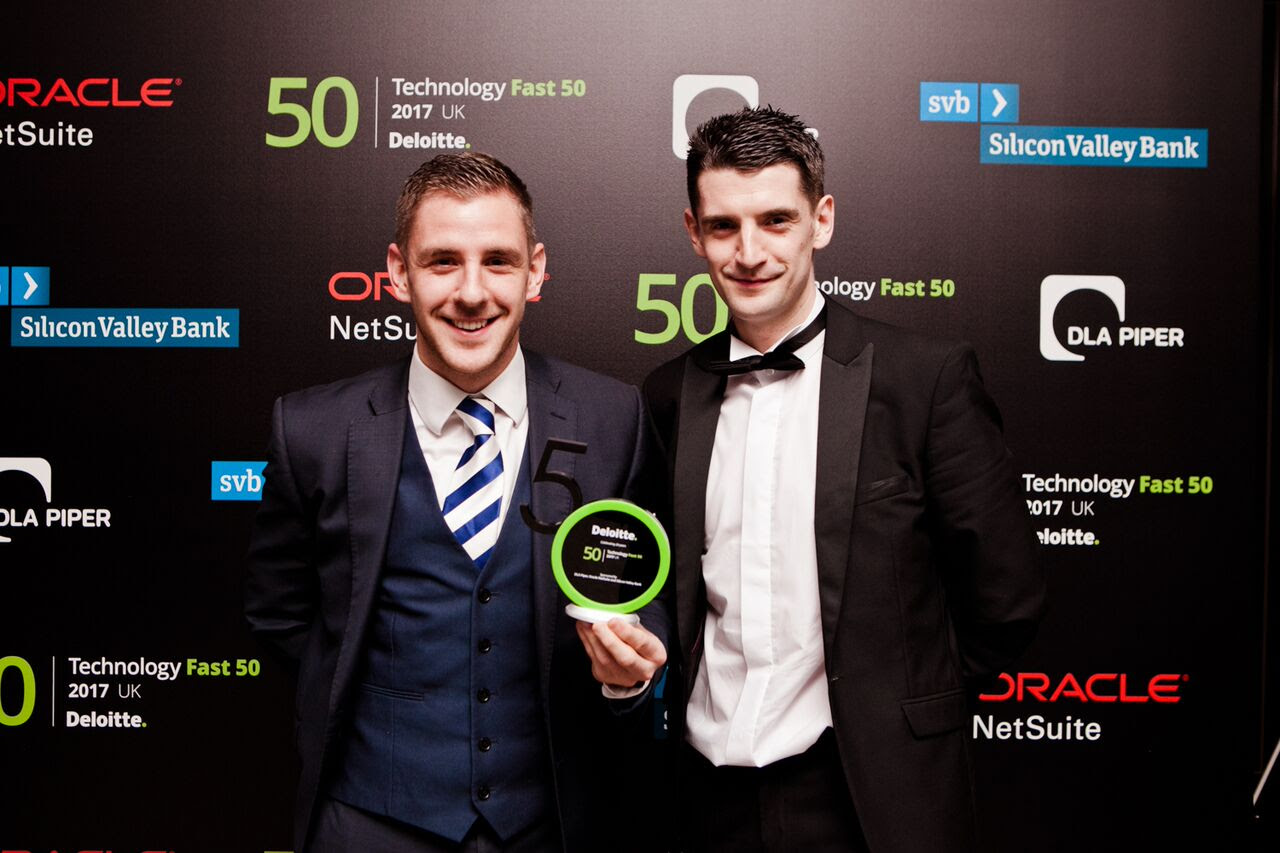 When asked about what he felt was responsible for Reddico's success, Director Luke Redding said: "It sounds obvious, but it's down to being genuinely good at what we do. When you start up your business and it's just you, there's a real need to be good at what you do. You need to invest in yourself and have the desire to spend time mastering your craft to get results that have real meaning."
Director Craig McDermott, who joined the company in 2014 and is responsible for delivery of client services, said: "Building a solid team is important. You can't do everything all on your own, so you need to attract and retain great talent and give them the resources, training and structure they need to do their jobs.
"Once you've done that, you need to get out of their way and let them shine. Because we're not based in London, it can be difficult recruiting for specialist positions, but the team we have now are brilliant and have contributed massively to our win."
Managing Director Nick Redding said: "We are delighted to have made it onto the Fast 50 – it's a big step up for us and our clients. It shows just how hard everyone works, and everyone's to thank for what we've achieved.
"We do a lot of work up front to understand our customer's business and make sure we can give them what they need. That's a huge commitment in terms of resource. Even if we don't get this back initially, the clients win and become very loyal and invested in us.
"We don't have a sales team. Our real strategy is to focus on delivering results that actually matter for our clients, and building relationships – not just with our clients and partners, but with our team right here."
Now that we've made it onto the UK list, we'll be automatically entered into the Deloitte Fast 500, fighting for a position in the top 500 fastest growing technology companies in Europe, Africa and the Middle East.
Stuart Burnhope, Deloitte's technology partner for the South East, said: "Making the Deloitte UK Technology Fast 50 is a testament to a company's commitment to technology. With its huge growth rate over four years, Reddico has proven that its leadership has the vision and determination to grow in competitive conditions."
We're always recruiting. Find out more information on our job opportunities here.
See the Reddico profile page on Deliotte.co.uk.
For more information, quotes, or to arrange an interview, please get in touch.