Latest News
Google reveals plans for AI integration in search 
On Wednesday 10th May 2023, Google held its annual developer conference in the US Google.io and there were a number of new initiatives and exciting announcements. Here, we'll share what these were, what they mean for search, and how we are thinking about them going forward.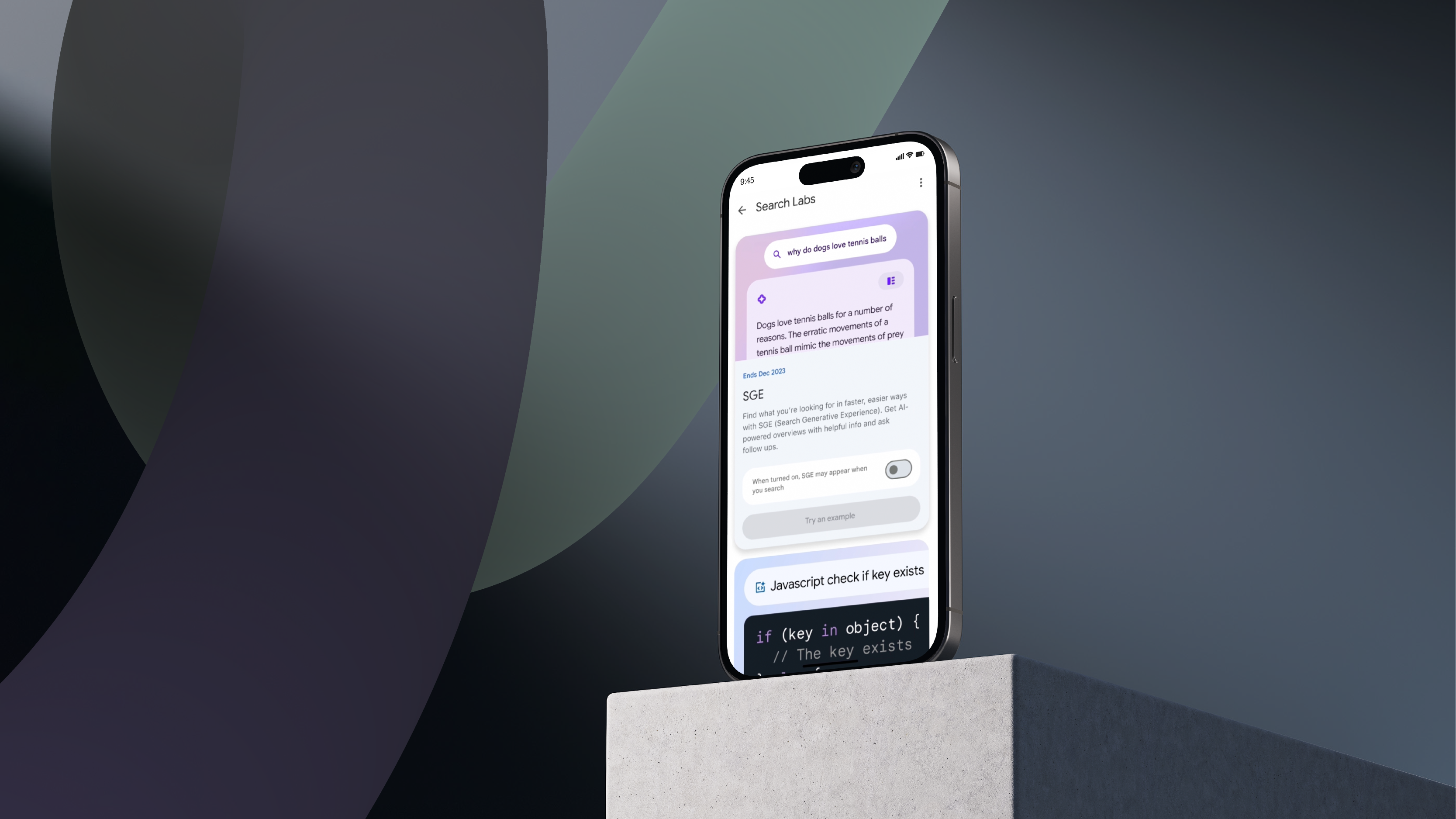 It's clear that AI will be at the heart of every Google product from this point on. Wider announcements at the event included changes to products such as Google Maps, which now offers an "Immersive View for Routes" feature in select cities, which brings together updates such as traffic simulations, bike lanes, complex intersections, parking, and more, in one place.
There's a great summary of the whole event in under 10 minutes here and a more detailed publication from Google on the changes here.
The key announcements from our search perspective
Google has launched its newest large language model, called PaLM 2. This will power the updated Bard chat tool (Google's ChatGPT equivalent), which means you can ask it even more complex questions and get more accurate results.

Access to Bard has been expanded and is now available in 180+ countries and languages – available here: https://bard.google.com/

Google is testing a new search generative experience (SGE) with AI capabilities that make searching more natural and intuitive.
Here's what the new search experience with generative AI will look like
Google shared an example response to the question: "what's better for a family with kids under 3 and a dog, bryce canyon or arches."

There are two elements to the result.
1) AI-powered snapshots. These help people quickly get an overview, with factors to consider: "These snapshots serve as a jumping-off point from which people can explore a wide range of content and perspectives." They appear to be an advanced visualisation of the current featured snippets.