Guides
Hiring an in-house SEO team
Some businesses may wish to expand into the opportunities offered by SEO. But there can be a lack of awareness of the various facets of SEO and the individual specialisms within the wider bracket of the discipline. Under the whole SEO umbrella, there's technical, eCommerce, content, local SEO and more. While department heads and directors will be expected to have a basic understanding of these areas, there is still a need for specialists who have a deeper understanding of these sub-disciplines to ensure your SEO programme is complete and well-oiled.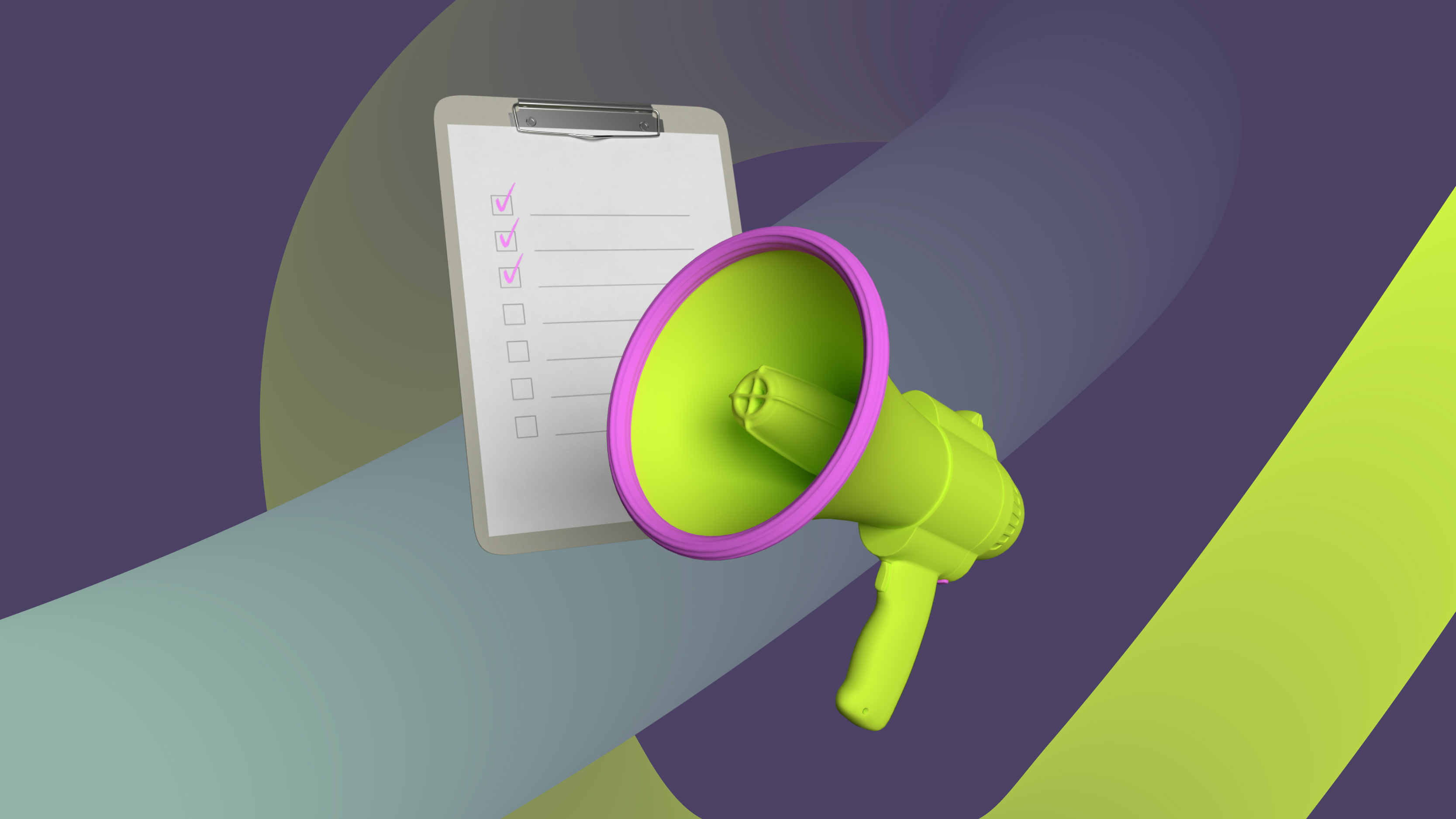 While in-house SEO resources exist across many businesses these days, even some of the biggest brands can overlook the need for diverse skill sets across the discipline. This can lead to key areas of SEO expertise being ignored, and knowledge gaps existing in resources that need to cover the core areas, such as content, technical, video, and more.
In an ideal world you may have individual hires across these specialisms, it's important to have specialists who are as proficient in technical SEO as they are in link-building.
Budgets will of course come into play and dictate what resources you can allocate, so we're going to take a look at measures you can take to ensure your SEO programme covers as much ground as possible, and you're leveraging as much of the opportunities that the industry presents. This starts with delving into each of these individual sub-branches and what you need to know in order to hire the right people.
Of course, no individual candidate will have deep expertise in every single area of SEO. However, there is an expectation for the modern-day SEO consultant to have broad knowledge and specialism in one to two areas at least.
Technical SEO
Technical SEO skills are some of the most sought-after in the industry. Having diverse knowledge of how Google crawls and indexes websites, as well as site structure and URL best practices among many other things, can even overlap into some areas of web development.
While not mandatory, there is an emerging need for some technical SEO professionals to have knowledge of programming languages such as Python, alongside a solid understanding of front-end languages such as HTML and CSS.
At its heart, technical SEO is at the cornerstone of all successful SEO ventures, as it helps us understand the fundamentals of why a website is (or isn't) ranking, how crawlers and users are interacting with the site, and what can be done to increase accessibility and overall visibility. This encompasses a wide range of aspects that we won't explore in detail here, but it's clear that thorough diligence needs to be undertaken when looking to hire someone with technical SEO skills.
With that in mind, what skills do we need to identify when hiring for technical SEO? What expectations should we place on their capabilities and knowledge? Is there anything outside the immediate realms of technical SEO that we should look for?
Understanding of how the web works
As we've already established, technical SEO in its essence stems back to how the web itself works. While any specialist in this field should have demonstrable knowledge and experience in areas such as page speed performance, site architecture, log file analysis and structured data (and you should focus on this in your hiring process), a standout candidate should have a fundamental understanding of how the internet, and indeed Google, work. This includes good knowledge of TCP/IP layers, DNS configuration, proxies and RFCs.
Alongside the understanding of some of the aforementioned languages such as HTML, CSS and JavaScript, a good awareness of how the different frameworks within the latter such as React, Vue.js and AngularJS work is also highly desired.
Toolbelt
There are plenty of technical SEO tools out there and the landscape is continually improving, which is great. Of course, the ability to work with popular dashboard tools like Deepcrawl and Sitebulb is useful, though a good working knowledge of using more intuition-based tools like Chrome Dev Tools, PowerShell and Xpath extractors can help candidates stand out above the rest, as it shows independent, solution-based thinking.
Project management and problem-solving
Technical SEO isn't just about tinkering with code all day. A huge part of it is being able to communicate problems and solutions in a concise and coherent manner to those outside the immediate sphere of the discipline. This includes strong communication skills and the ability to get buy-in not only from senior stakeholders but also, crucially, web developers and product teams, who they largely depend on for implementation of their recommendations and subsequent success.
Ask potential hires to describe a time they discovered a fundamental site issue that was hindering performance, and how this involved getting buy-in from a wide array of stakeholders. Perhaps the solution was data-proven and clear and obvious in its reasoning; perhaps it meant a challenge to the status quo and rocked the boat somehow. How did they communicate this? How did they develop steps or a roadmap to offer a solution? How was success determined and reported back on?
All of this will help you find a technically brilliant, but also personable and teamwork-focused candidate to help drive your technical SEO performance to what it needs to be.
Content-focused/content marketing specialism
Going hand-in-hand with the technical SEO prowess is ensuring you have a resource that can look after all things content and on-page within your site.
This can sometimes be the responsibility of content SEO specialists, content marketers, SEO copywriters and more. As we've mentioned, however, hiring someone with wider SEO knowledge along with a content specialism as part of your dream team is certainly beneficial.
Content SEO requires a need to constantly have an eye on the ball in terms of validating and measuring the performance of keywords and topics that matter to the business, while also having another eye focused on competitor performance and the emerging trends.
There is also a need to be strategic in the approach to overseeing successful content campaigns, coupled with strong organisational skills with regard to the management of content calendars and awareness of things like seasonality.
Yet aside from obvious creative flair, sharp copywriting and competitor analysis skills, what sets a content-focused SEO candidate apart from the pack?
Modern-day keyword research skills
Anyone with any reasonable experience in SEO should have at the very least some experience in carrying out in-depth keyword research. The availability of keyword data has come on leaps and bounds in recent years, with those working in the industry not reliant on simply pulling out data from Google Ads (formerly AdWords). Tools like Ahrefs, SEMRush and even Google's own Search Console provide the modern practitioner with a goldmine of keywords with their additional insights, such as search result type and difficulty. That's before we even get on to automated keyword research methods involving Python and others that cross over into the technical SEO space.
Yet it shouldn't be a case of simply logging into one of these tools, searching for one keyword, and then doing a bulk export of the terms with the most search volumes. There needs to be knowledge of the more thorough elements of keyword research, such as identifying realistic, achievable opportunities based on competitor analysis and difficulty. Being able to bucket these keywords into different content, demographic and commercial types, for example, is also crucial.
Then there's the modern-day requirement of optimising your content for intent, which goes beyond simply aiming to rank for certain individual keywords. Understanding the current make-up of the typical Google SERP and how to leverage this with diverse content offerings also feeds into this. Be sure to explore these areas and have your candidates dig deep in their explanation of content opportunity-sourcing methods.
Reporting back on the right metrics
Reporting is a big part of SEO and it forms a big part of all things content. You'll want to be continuously updated on the organic performance of your content campaigns and how your competitors are doing for your target search terms.
Content SEO skills require a good understanding of what makes stakeholders tick in terms of performance reporting. Keyword rankings and organic traffic are one thing, but they should also consider areas such as overall visibility scores/share of voice scores within certain content categories, and how these fare against competitors. They should show an understanding of being able to go above and beyond the ability to report back on standard top-of-funnel metrics such as landing page visits: what about user journeys within the content? What commercial outputs are there from this? How are organic visitors eventually converting following content interaction and what should be done to improve this?
There are so many vanity metrics and examples of reporting that are less than insightful at times. Ask potential content specialist candidates to go through a time when they delivered a meaningful, actionable content report and how this affected not only their workstreams but also that of the business.
eCommerce SEO
The hiring of an eCommerce SEO specialist is of course dependent on whether your website is an eCommerce one, though we'll detail this here nonetheless as it does occupy its own space and has a number of unique requirements.
For instance, eCommerce sites such as eBay and Amazon are structured very differently to non-shop-based sites and come with various complexities such as a huge amount of URLs and product inventories, unique CMS environments and platforms, along with the overarching challenge of improving conversions through SEO efforts and getting users to spend more money.
Crossover in SEO skills is key, and competent technical and content SEO skills are of course a must in this area. There's a need to have someone who is fully commercially driven and has skills that cross over with analytics and product. The ability to get buy-in across departments to make meaningful changes is also key.
This can be particularly challenging when revenue is much more readily at stake with decisions made. Those who work in eCommerce often go through seasonal sales spikes, such as Black Friday, which require quick yet data-driven insights and actions.
Let's start with some of the fundamentals.
eCommerce platform understanding
Many SEOs and digital marketers will be familiar with popular CMS products such as WordPress and should be well versed in optimising for these platforms. Within the world of eCommerce however, these platforms differ slightly and can be a lot more nuanced.
Any eCommerce SEO professional worth their salt should have a thorough knowledge of platforms such as Shopify, Magento and WooCommerce. They should also be able to detail the strengths and shortcomings of these from an SEO standpoint and what areas make the most impact. They should be able to quickly troubleshoot issues within these platforms and work quickly with the development team to implement solutions. As with any popular CMS, there are limitations, so ask your candidates to illustrate an example of when they were unable to make the usual SEO changes they'd like to, but still found creative solutions.
eCommerce specific technical skills
While most solid technical SEO candidates will have a good understanding of eCommerce-centric practices that frequently arise, there are certain nuances that stand out. As we've already established, eCommerce websites can have thousands of URLs. This can factor in different product types and their various individual sizes, colours, prices, specifications and so on.
In some cases, this can present a major indexation and content duplication headache, and it's down to the eCommerce SEO specialist to come up with smart solutions to tackle the risks that come with areas such as pagination and individual SKU URLs wasted crawl budget so that the correct money pages are ranking.
In addition, with huge websites like this, things can become difficult from an SEO governance perspective and it becomes impossible to manually optimise and look over individual pages. With this in mind, it's worth hiring somebody who has experience in developing, or helping people develop scripts that can help automate certain areas of on-page content and HTML elements so that there aren't thousands of pages with potential thin or duplicate content.
Analytics, journeys and CRO
There are many other areas of eCommerce specialism that we could delve into here, though we'll finish on the need to ultimately be able to tie everything up commercially, with an understanding of journeys from the top of the funnel right to the purchase point.
As well as bringing in new and existing users with ongoing optimisations, a good eCommerce specialist needs to be able to work closely with analytics/business analyst teams to be able to identify improvements to existing user journeys throughout the site. How are users behaving once they arrive at a certain product landing page through the organic channel? Are they bouncing off too quickly? What areas of the page are they interacting with and how do we improve their journey to the checkout? All these questions and more should be top of mind for any commercially-focused eCommerce SEO looking to help improve a site's profitability.
As well as understanding existing user journeys and what can be done to improve them, an eCommerce SEO specialist also needs to have a good understanding of CRO (conversion rate optimisation). CRO ties in with user journey optimisation and involves laser-focused on-page optimisation of elements on a page to encourage users to buy more. The aim is to ultimately increase the percentage of users who purchase after seeing the initial product and clicking on it. Explore the ideas any potential candidates have to increase the number of users converting on your site after they've arrived via the organic channel.
Off-page SEO and Digital PR experts
This skill set can sometimes fall into the jurisdiction of content marketing SEO specialists and should arguably be part of the arsenal of any well-rounded SEO, though it's worth fleshing it out in its own right.
Firstly, let's dispel a myth: digital PR and the people working in off-page SEO have at times in the past been associated with spammy link building methods. While this practice still exists in some spaces, these days the role intertwines with modern trends of having a finger on the pulse of what makes content go viral and being proactive and savvy when it comes to promoting a brand or website outside of its own immediate environment.
Link building still plays an important part in SEO and can bring huge dividends in keyword rankings and referral/consequential organic traffic. When it comes to modern-day off-page SEO or digital PR, there is a fine mixture of science and creativity involved in researching opportunities, outdoing competitors and being proactive or reactive at the right time. Let's take a look and see what this means.
Keyword research skills, albeit with more presentism
All the core skills detailed above within the content marketing SEO tool belt remain relevant, albeit with an extra twist. There's a heightened need to be constantly in the know of emerging trends on an almost daily basis. Typical keyword research tools can help with this to a degree, but to be able to jump on the back of developing trends requires being present in all the hot and happening digital spaces of any given industry. This requires a keen eye and an understanding of where and when to look, and how to react accordingly.
If you're an environmental charity, for example, having someone with a passion and an ear to the ground of developing news stories, scandals and technological developments in the topic of global warming is paramount. Along with this, the ability to create content that captures a moment in time (and ideally lots of eyeballs and backlinks!) off the back of what may be unfolding at any given moment is vital.
Having an established network of contacts
Going hand in hand with having a firm finger on the pulse comes the need to get the resulting content pieces out there in the wild. It's all well and good posting smart and timely content on your own website and social media platforms, though beyond getting reach to your existing follower sphere, your team will need to garner interest and input from third-party journalists and then get the word out there as soon as the piece goes live. The goal here is to get it featured in popular online newspapers, magazines and leading industry publications.
This involves having a portfolio of journalistic and publishing contacts that have the ear of your candidate and can be trusted to look into any content pitch ideas with a view to getting it published. Not only are these contacts the gatekeepers to achieving potential viral content and garnering priceless backlinks and increased organic rankings, they can also serve as useful sense-checkers on any work in progress content ideas: they of course know their readership best.
Backlink quality assessment
It's not just about creating brilliant content and getting the word out there, there are some technical skills that may overlap with an all-rounder or technical SEO that are relevant to the skill set of SEOs focused in the off-page SEO/digital PR specialism. Backlink acquisition will be a core KPI for individuals in this role so a good candidate should be able to understand what makes up a healthy backlink profile. This includes where to get the edge over competitors and their respective backlink profiles and what can be done about toxic backlinks accrued in the past.
This will include familiarity with various backlink assessment tools such as Majestic and SEMRush and knowledge of how to carefully submit link disavow files to Google (yes, they are still a thing!). In extreme cases, there may be the need to work on Google penalty recovery if there was shady link acquisition done in the past before embarking on fresh campaigns.
Getting your dream team together
Aside from full-service digital agencies (and even then), it's rare for many businesses to have SEO teams that cross over and accommodate some of the key niches underneath the wider umbrella of the discipline. For a medium-sized company, for example, there may be hires made of one or two people that cover all areas above, which isn't ideal from a resourcing or efficiency perspective.
Of course, decisions are made in this manner largely due to budget and the need to have an SEO presence full stop, which is still a great first step. A thorough knowledge of all the individual job types, skill sets and emerging requirements, coupled with knowing how to hire in these, will set yourself apart from your competitors and make sure you're conquering the SERPs from all angles.
What if none of this is feasible?
As we've already alluded to, the reality of being able to hire individuals dedicated to each of these specialisms is quite unlikely. Going even beyond the average-size company, in-house teams are typically made up of 2-3 (or more) SEO resources that, in an ideal world, should have wide knowledge in some of the above areas.
Even if you're unable to hire resources that cover all these core areas and are limited to, for example, one technical SEO specialist and one eCommerce specialist, it can be useful to bring in an SEO agency to help bolster some of these specialisms. If your team is in need of digital PR knowledge to help you pitch and execute campaigns, then this can be where in-house SEOs lean for support.
It can then become the role of the in-house team to direct the agency resources and utilise this vital knowledge how they see fit. Instead of allocating budgets to internal headcount, the alternative is using an agency to help power up your SEO efforts and get the results you need.