Guides
Google Discover: Why businesses should consider it and how to optimise for it
For a lot of brands, Google Discover is currently an under-utilised part of a wider SEO strategy. But what is Google Discover and what is the opportunity?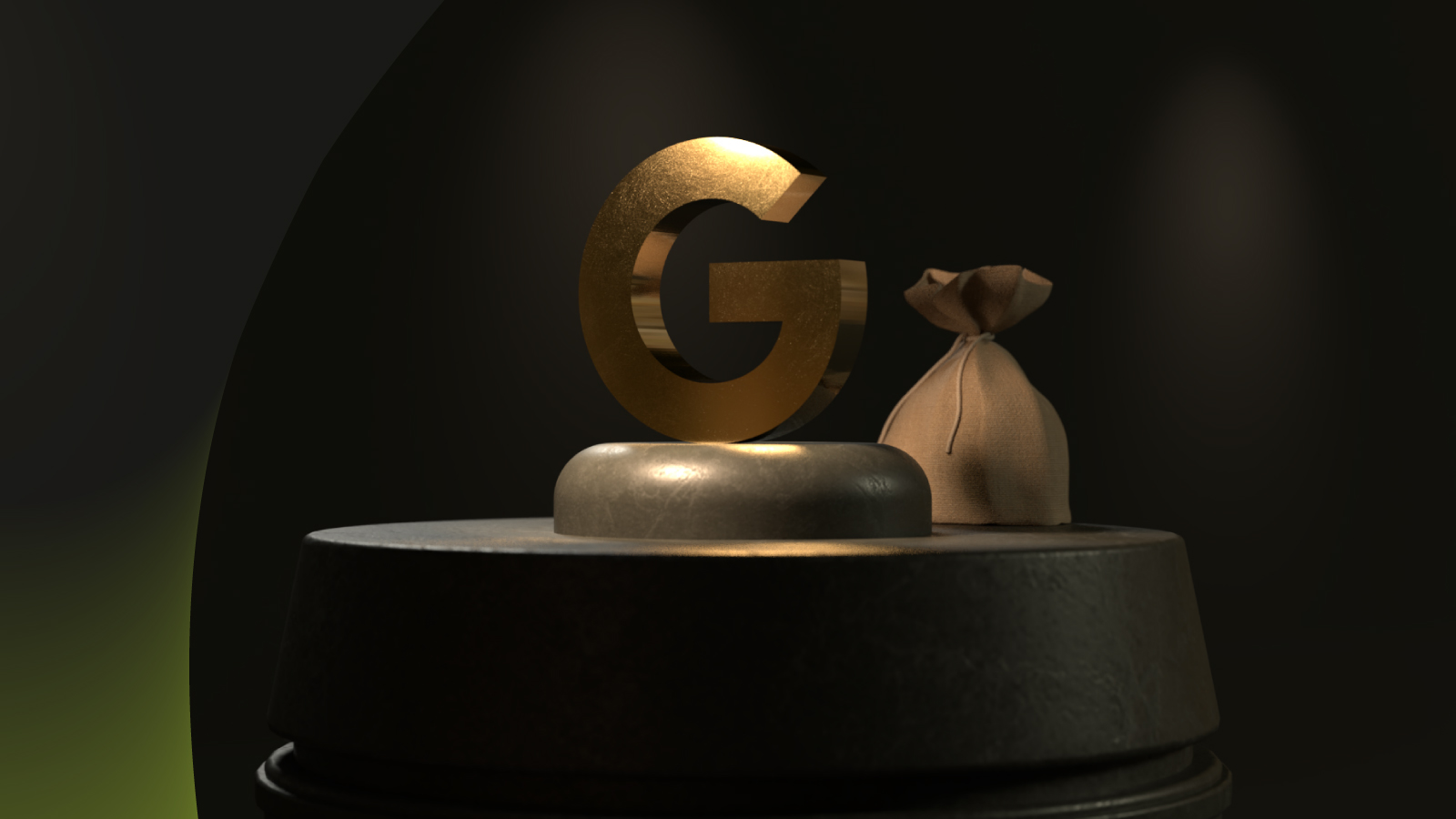 What is Google Discover?
With traditional search, users input a search term which the algorithm returns content about. Google Discover takes a slightly different approach; instead of returning content based on search terms, it serves content based on what its automated systems believe to be a good match based on that specific user's known interests.
At the time of writing, some of the known factors analysed to determine which content to display in your feed include:
Your Google search history

Your browsing history

Your location

Your activity on some installed apps

Your user engagement metrics across other Google Discover posts

User input via "show more"/"show less" prompts
Discover is available to mobile users of the Google or Chrome apps; it can also be displayed on mobile web searches if the user is signed in to their Google account.
In addition to serving the latest news, Google Discover aims to "make exploring your interests easier than ever" and seems to be part of Google's 20-year initiative to switch the focus of search "from answers to journeys".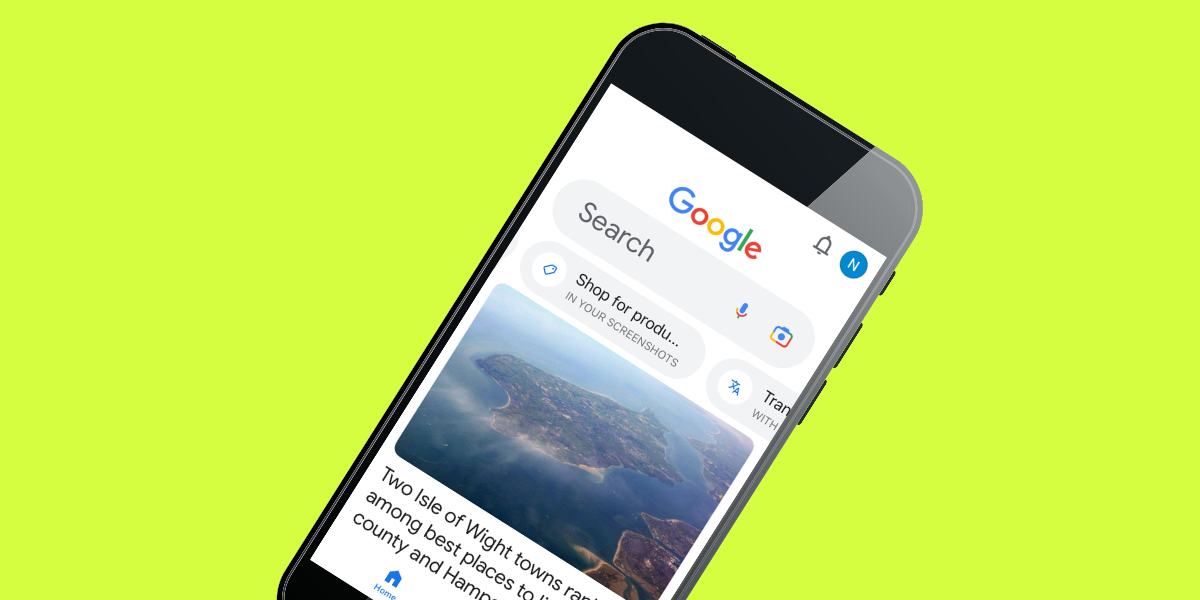 What kind of content works well on Google Discover?
Because one of the goals of Google Discover is to serve fresh content, many of the results are news articles. However, Google states that Discover is designed to show a variety of helpful content from across the web, not just news articles, and therefore evergreen content will also be displayed.
SEMRush analysed what was ranking in Google Discover for six months and found this was true; whilst Google displayed a clear preference for news (49.6%) or trending articles (34.5%), evergreen content was still displayed 15% of the time.
While this may seem like a much smaller opportunity, Google Discover has over 800 million users, which still represents a huge opportunity to drive additional traffic to your site.
It was also found that trending or news articles had a much shorter shelf life within discover, whereas evergreen content was more likely to drive longer-term visibility.
Given that the nature of Google Discover is to serve the user with content that aligns with their interests, it's not surprising that topics that align with these interests tend to get a much higher level of visibility.
SEJ analysed the interests found across 700 people's Discover feeds and found that the most popular categories were:
Sports and Entertainment

Travel and Hospitality

Health & Fitness

Food and Drink

Finance and Investing
If you operate within one of these industries and produce high-quality news or evergreen content, Google Discover is something we'd recommend integrating into your organic strategy.
How to optimise your content for Google Discover
Google Discover is essentially a personalised feed of content, which can make it much more difficult to optimise for and drive consistent traffic. Google has said that discover should be considered a supplementary source of organic traffic instead of a site's primary traffic driver. However, certain factors can increase your chance of gaining visibility in Discover, which we'll explore further below.
Ensure your content is crawlable and indexable on Google
The only requirement for your content to be eligible for Google Discover is that it is indexed on Google. Therefore, the most important factor in ensuring your success on Discover is that your content is not blocked by a TXT rule or meta tag and that it's within Google's index.
There are two quick ways to check this:
Inspect the URL in Google Search Console

Site: search the URL and see if it returns in the SERPs
Ensuring content is mobile friendly
Another important element to ensure Discover visibility is to ensure your content is mobile-friendly because it's a mobile-only feature. It's important to ensure that your content is visible and easy to navigate as well as quick to load. If you want to check how your site performs on mobile check out Google Search Console, Google's Mobile Friendly Testing Tool or use inspect.
Optimise your images
The Google Discover feed is more visual than your typical search results, and therefore there is a much higher emphasis on optimised images. Within Google's Discover documentation that when publishers feature large images instead of thumbnails they saw a:
5% increase in clickthrough rate

3% increase in time spent on the page

3% increase in user satisfaction
As a starting point, ensure that you have high-quality unique images that are at least 1,200 pixels wide and mark them up with Image Schema. Some studies show the ideal Discover and Open Graph image sizing is 1,600 x 840 pixels.
Make use of videos and rich multimedia
A study shows that 35% of Discover results were embedded YouTube videos so embedding videos can go a long way in aiding Google Discover's effort and will no doubt draw in higher levels of user interaction over static article content.
It's worth noting that YouTube video interactions within the Google Discover environment won't be attributed towards your organic click metrics.
Produce timely content
Because Google Discover aims to serve the user with news and trending content, ensuring you produce timely content that discusses any changes and trends within the industry you operate to maintain its relevance.
Improve your E-E-A-T
E-E-A-T is a vital component in your Google Discover ventures. Alongside ensuring that your content is clearly original and covers a topic in a unique and expert manner, there are a few formatting considerations to help send further signals. Insert fully-fleshed out author by-lines with relevant contact information and links to social profiles to aid with building trust. Deploy the use of structured data to help give relevance to these entities to strengthen your E-EAT and overall thought-leadership credentials.
Tap into the emotional pull
A study by Search Engine Journal showed some interesting data in terms of the type of headline that pulled in a huge amount of clicks from Google Discover. Aside from piquing a user's interest in the given niche, emotionally-charged page title modifiers were shown to be enormously successful in getting traffic.
This included strings such as "stuns the world", "confirms the rumour", "following this one simple piece of advice" and "what will happen and why". You can see that these types of page titles are clearly designed to pull on the heartstrings of invested users to read on. In contrast to Google's guidelines on Discover, it can be argued that these well-performing modifiers are a tad clickbaity in style.
Whilst Google clearly states not to use clickbait titles, and we don't fully condone exaggerating your titles, there is clearly an argument showing that they work to a degree. Find a balance on this front where you can. One workaround here is to deploy the use of questions in your headlines and/or test different implementations and see what works best for you.
Consider the format of your content
It's important to ensure that the format of your content aligns with user intent, if your article includes a lot of information perhaps a listicle or numbered format would work best. Whilst we've seen a similar approach dominate the organic SERPs these past few years, they still perform very well on Discover.
Final thoughts
For a lot of brands, Google Discover is currently an under-utilised part of a wider SEO strategy. This may be due to some of the current unknowns and unpredictability in getting content ranked well on Discover, though businesses will do well to understand the opportunity and get involved where they can. The traffic potential is huge, and it can be a great way to diversify your organic traffic sources and connect more with users old and new.
Alongside your existing content strategy with all the nuts and bolts around E-EAT and keyword research, look for ways to make your Google Discover efforts stem from this. The AI-personalised algorithm does make it more like a social network than a search engine, and you should use your existing content to experiment and refine accordingly as you learn what works and what doesn't.