Annual Retreat
Reddico heads to Lisbon for our 2022 annual retreat
The changing of the seasons. The frequency of the tides. Birth, death, and the passing of time. Luke Kyte always wanting one more beer. These are the consistencies we use as spiritual guideposts to help chart the course of our lives.
2022 has been a(nother) turbulent and uncertain year for everyone. But amidst the chaos of unruly MPs, ever-changing travel guidelines, and the need to take out a loan to refuel your car, some things are slowly starting to feel more like they should again.
It's been three years since Reddico last jetted off to mainland Europe – when we headed away for a short stay to Oslo in 2019. For many of us, that meant we had three years of team-building fun to catch up on – and I think it's fair to say we more than made up for lost time (some more than others).
This time around it was the turn of Lisbon (again). We'd done everything but jump on a plane in March of 2020 when the news broke of the first impending national lockdown. Just over two years later we were ready to chance our hand again. Would things go to plan this time?
You'd hope so, otherwise this blog would be a bit of a waste of time.
Day one
Is there a better buzz in life than that early morning pre-holiday airport drink? Come rain or shine, knowing that you're about to head off on a hard-earned vacation is enough to put anyone in a good mood. Even Lewis.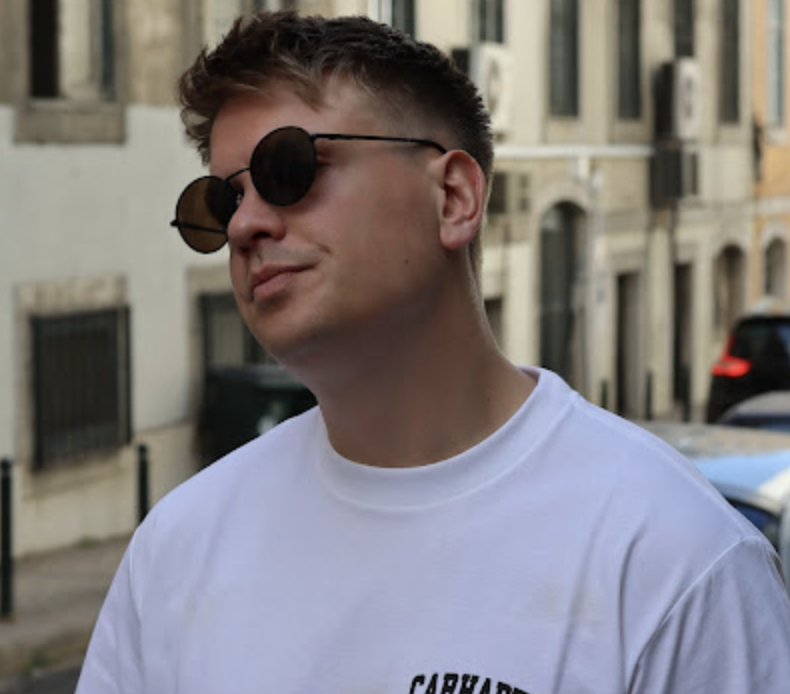 Alright, maybe not Lewis.
This was the first time we had team members coming from different parts of the country, continent, and even wider world. With that in mind, it's a wonder nobody was lost in the shuffle. We somehow (mostly) managed to all turn up to Lisbon on time, and in one piece.
Praça do Comércio Terreiro do Paço (a giant square in the middle of the city) was chosen as the rendezvous point for those coming from further afield.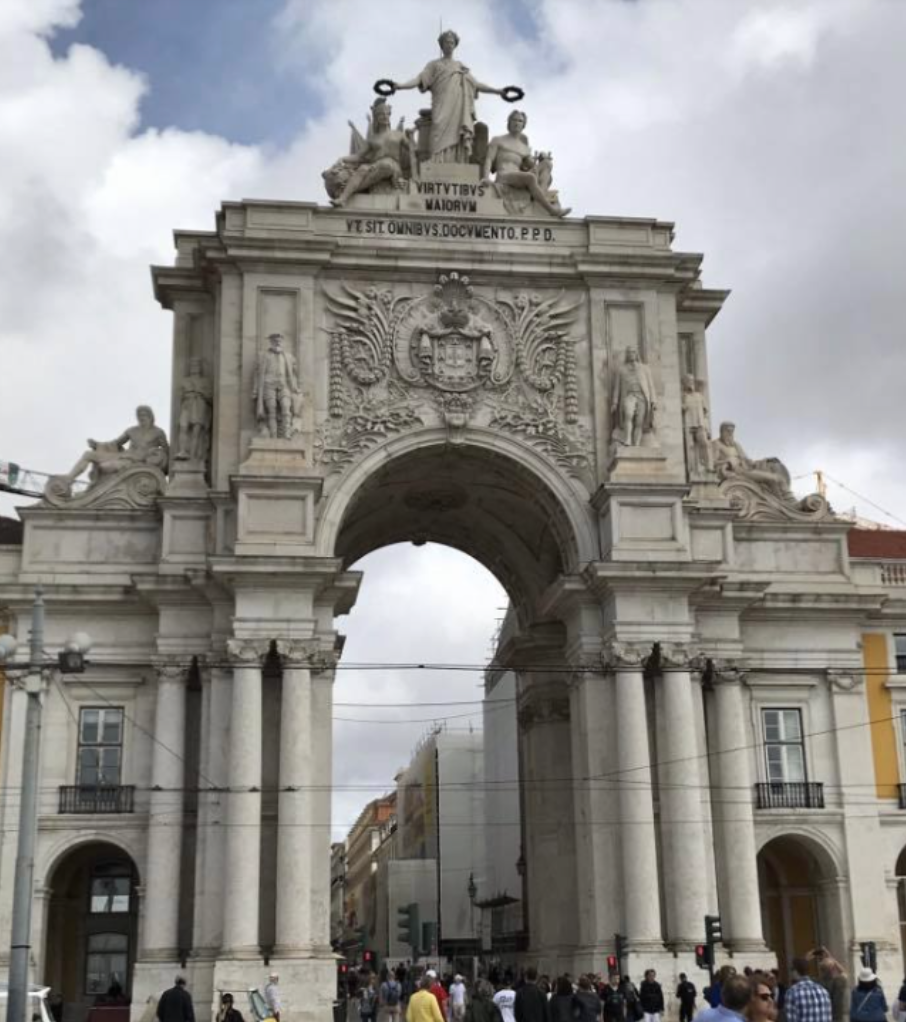 The archway which leads into the square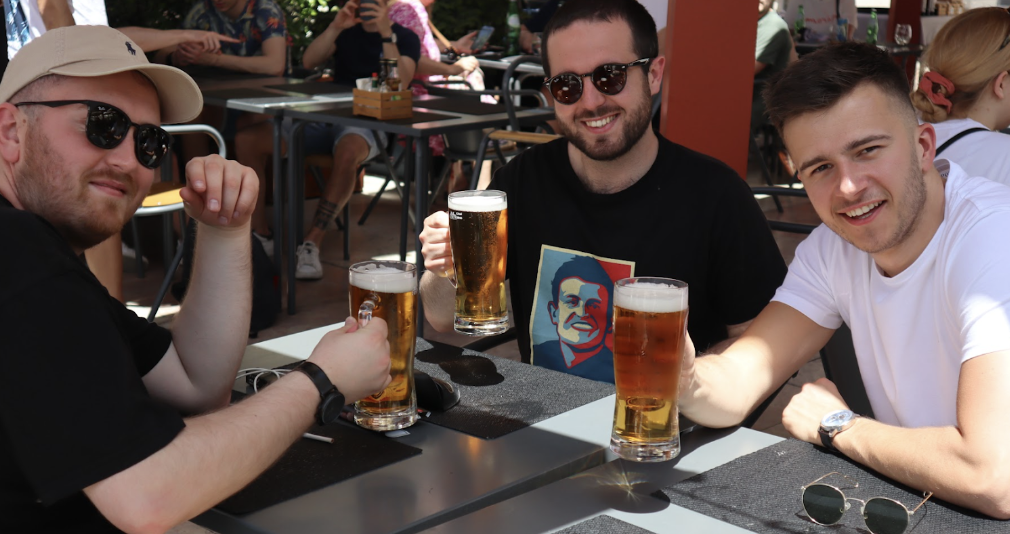 Matty, Ollie, and Alex L looking the most alert they did all holiday

Once bags had been dropped off at our respective apartments, it was time to head to what would prove to be one of the easiest-to-bust escape rooms in Portugal.
The Reddico team can proudly boast that they were in and out of the lobby in a mere five minutes. A mismanagement of the booking on the part of the vendor meant that the trip hit its first road bump – but given the frivolities in the plaza, that didn't really phase us.
All it meant was we had a chance to soak in the sights, sounds and smells of the city – from the comfort of a local bar, of course.
At dinner we were treated to the delights of Mexican food at Guacamole Cais Do Sodre. And while "haste" might not have been a word the staff were familiar with, they did a fantastic job accommodating our needs throughout the night. Eventually.
Day one was capped off with a tour of some local taprooms and wineries, before we eventually hit the hay in preparation for our first full day of activities.
Day Two
Sintra is a municipality located in the heart of the Greater Lisbon area. It served as our first port of call on Saturday morning, courtesy of a coach journey led by a tour guide with a penchant for educating guests on the bleaker moments in Portuguese history.
The natural beauty of the region cannot be understated. Lush greenery adorns buildings which date back to the 1300s, while the mind-boggling Initiation Well stands testament to the architectural brilliance of yesteryear. Plus there's an ice cream shop which sells 99s.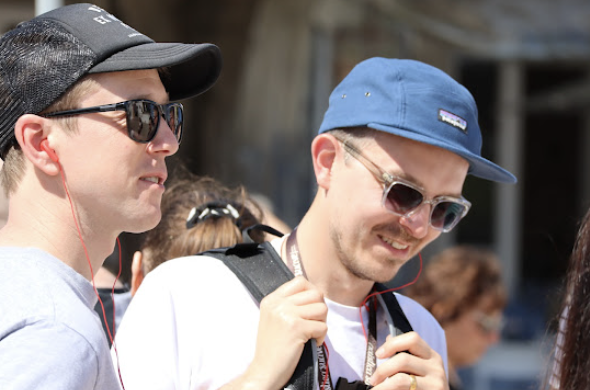 James and Jon prepare for their hike up Sintra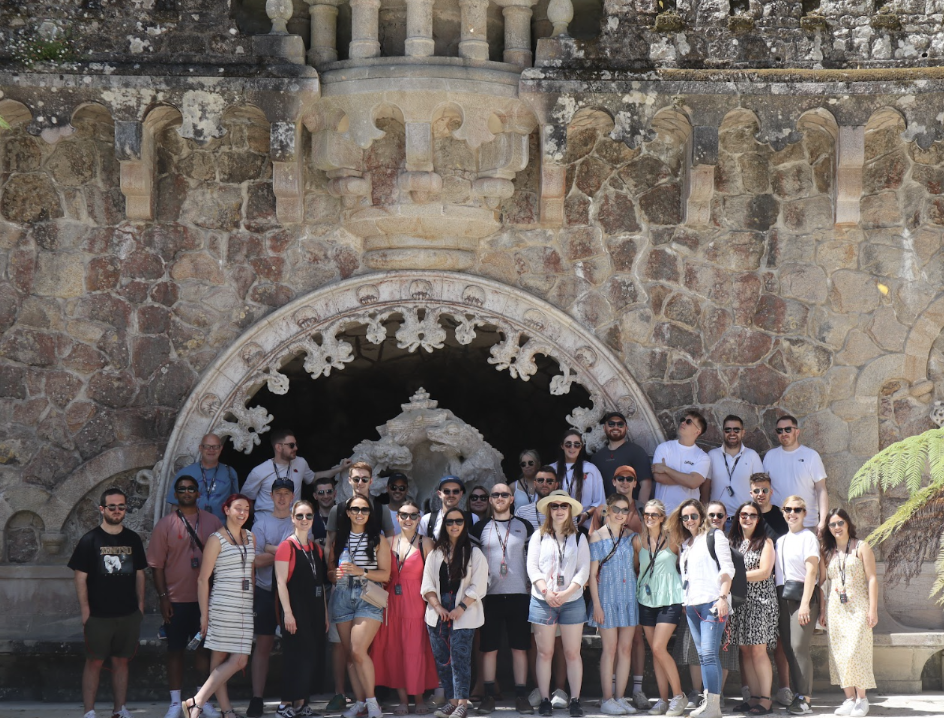 The whole team outside the Castle of the Moors. Ollie doing his best "Ashley Cole at Roma" impression on the left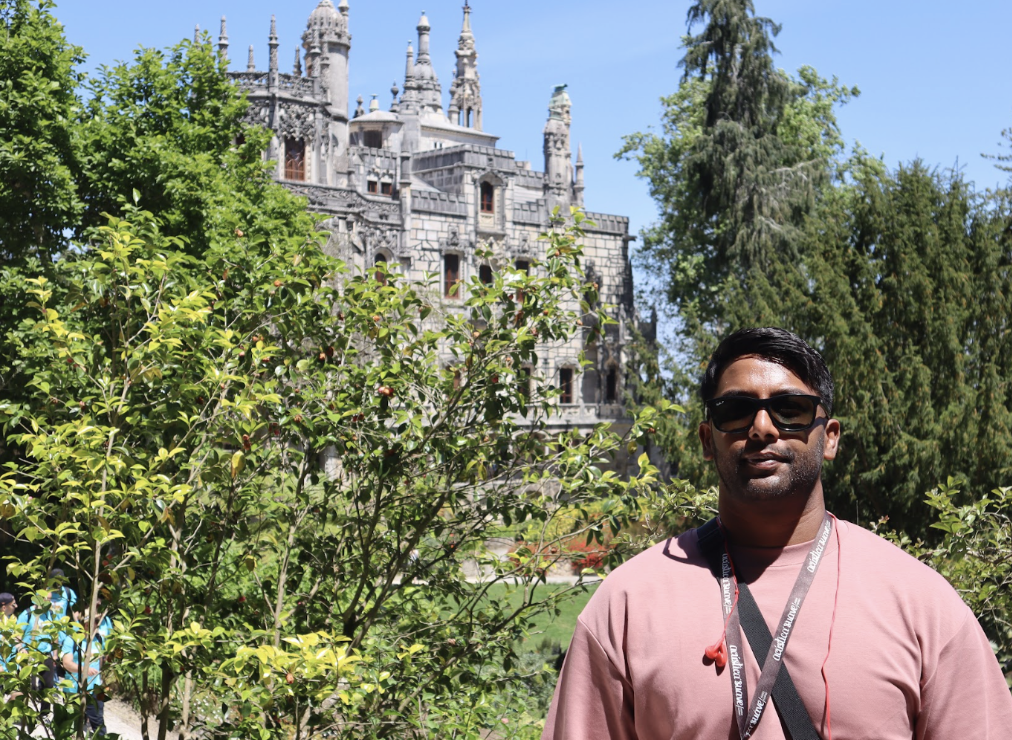 Possibly the only time Luke G wasn't smiling all trip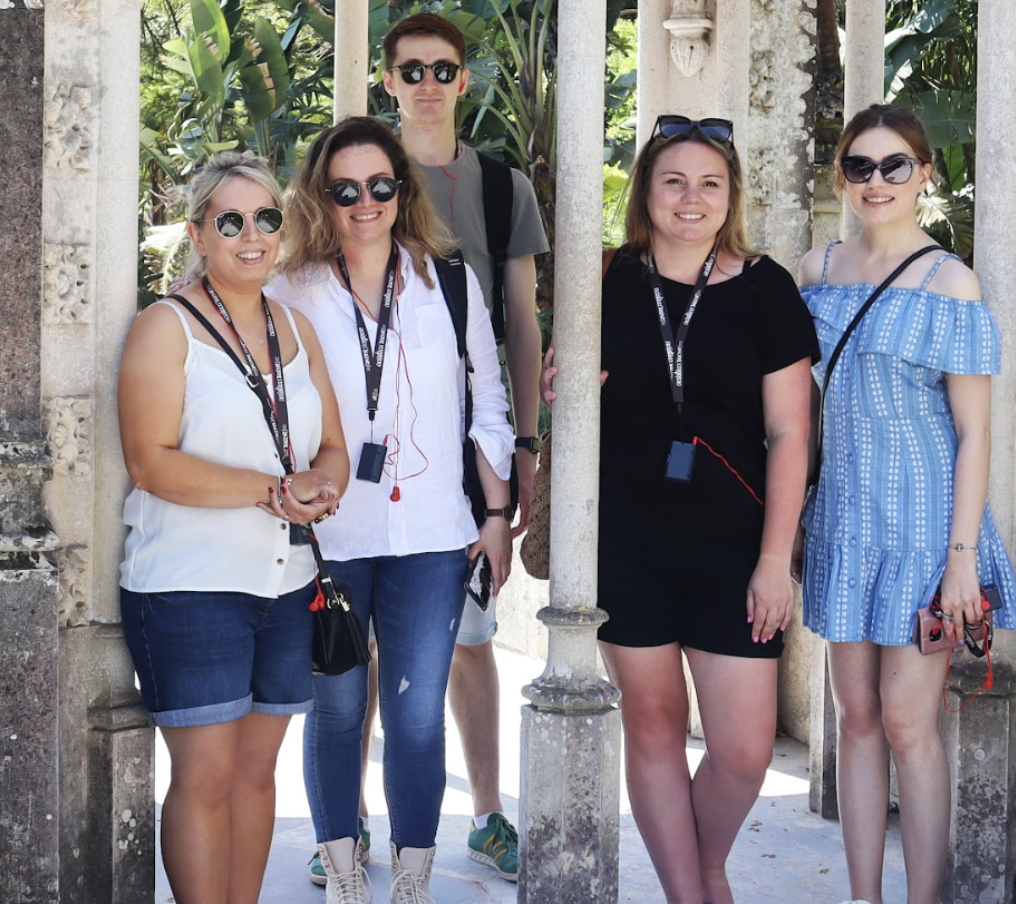 Nikki, Eva, Alex C, Laura C, and Holly Y standing in the archway of Quinta da Regaleira (a UNESCO world heritage site)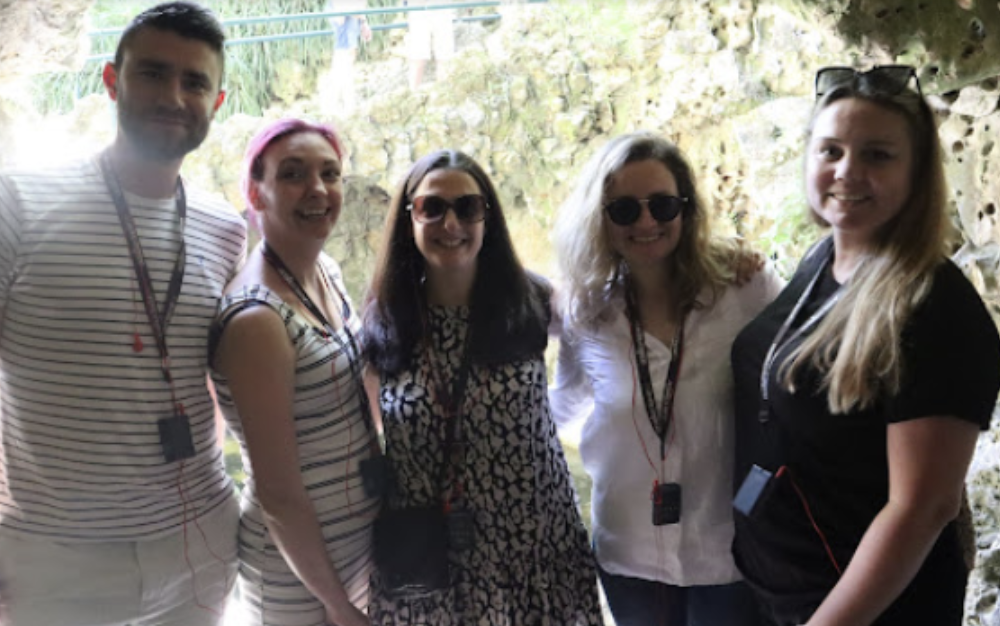 Luke K, Lucy, Vikki, Eva, and Laura C at the foot of the well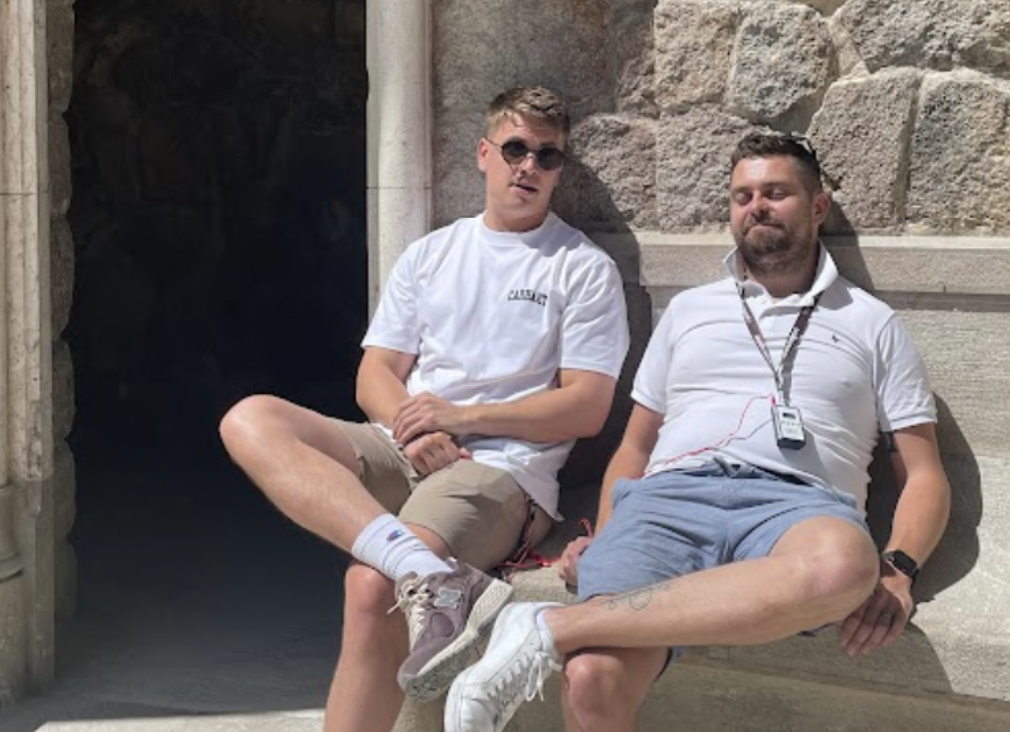 Lewis and Ainsley. I don't even wanna know.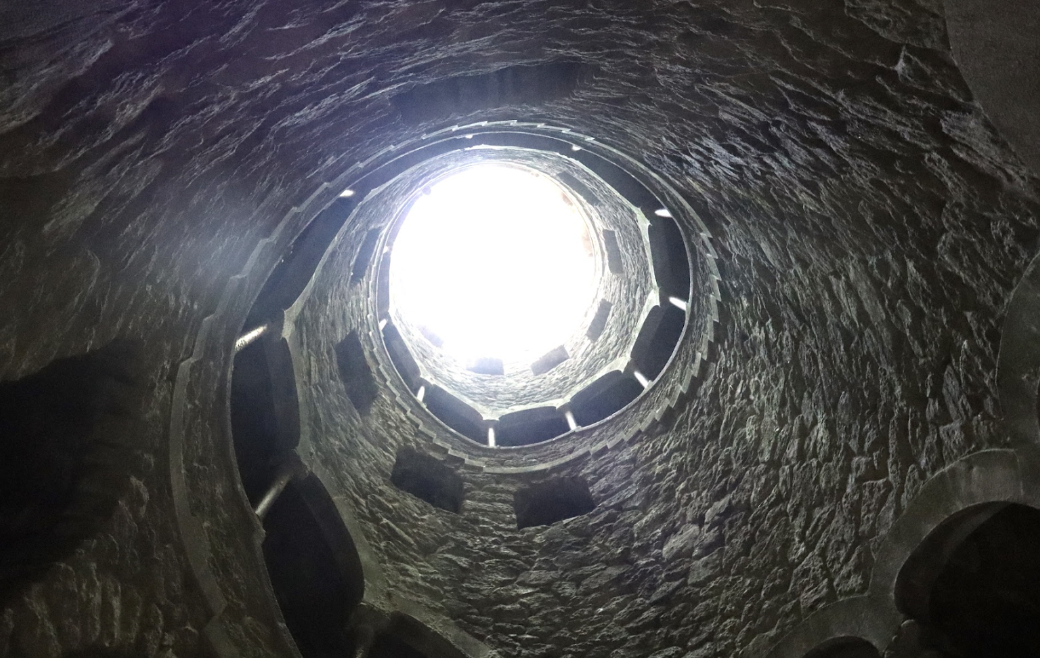 The view looking up the Initiation Well. Still not sure what we've been initiated into
A surprise treat was in store for us next, as our guide took us to the most westerly point in all of Europe. As someone who now resides in Eastern Canada, I could practically smell the maple syrup atop the Cabo de Roca.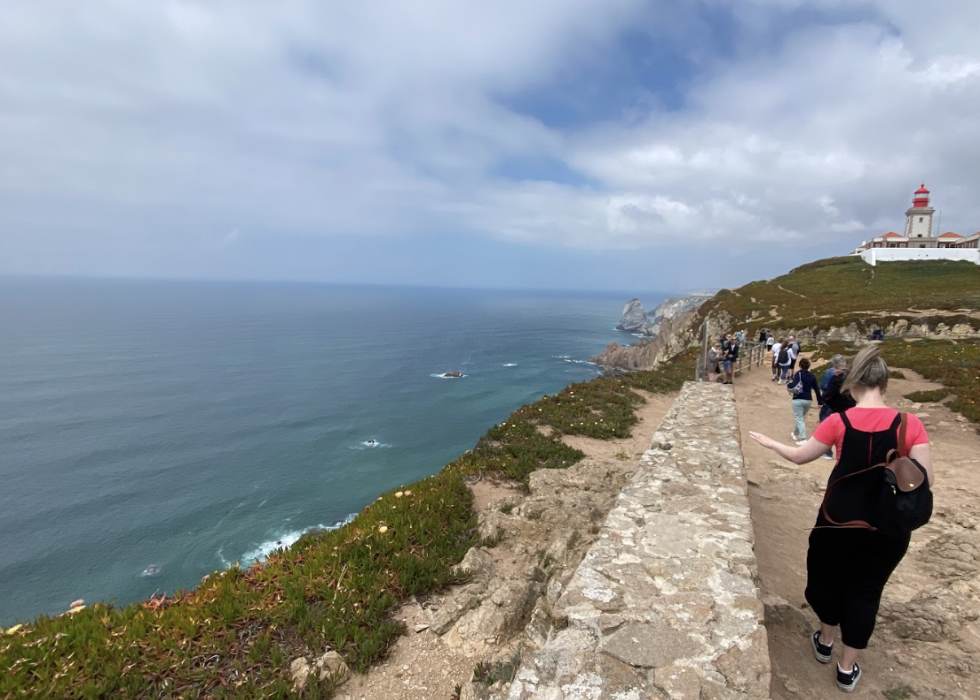 Mum-to-be Katie, amazed by how westerly she is. She's just so west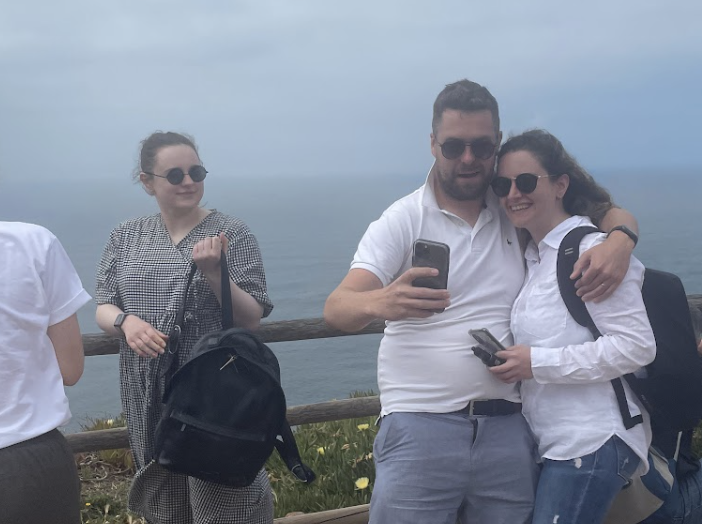 Beth's not sure
After a scenic ride back, preparations began for an evening of Tapas and Fado (a traditional style of Portuguese folk song) at Canto da Atalaia.
While the food was delicious, I think everyone in attendance will testify that the live entertainment was a cut beyond anything we were expecting. The melancholic tones of fado aren't something we'll forget in a hurry.
As is only appropriate, we added to the storied history of the genre by infusing a classic piece with British undertones (on request, we promise).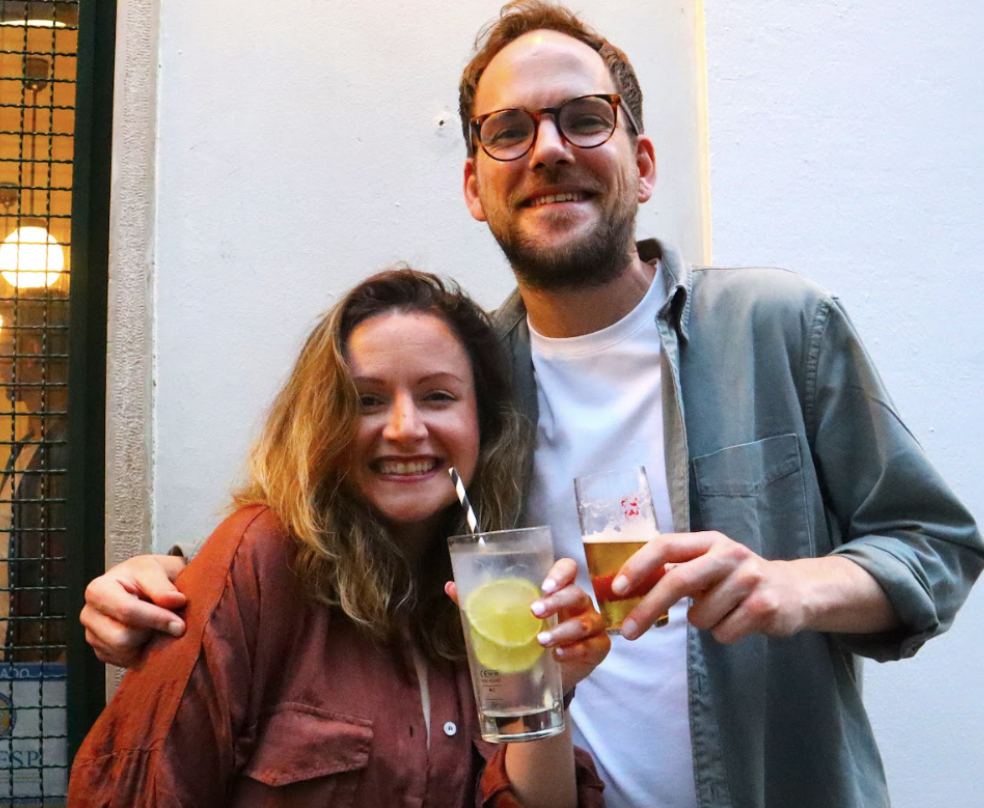 Eva and Mikey enjoy a drink together after the most rousing rendition of "Maria" on record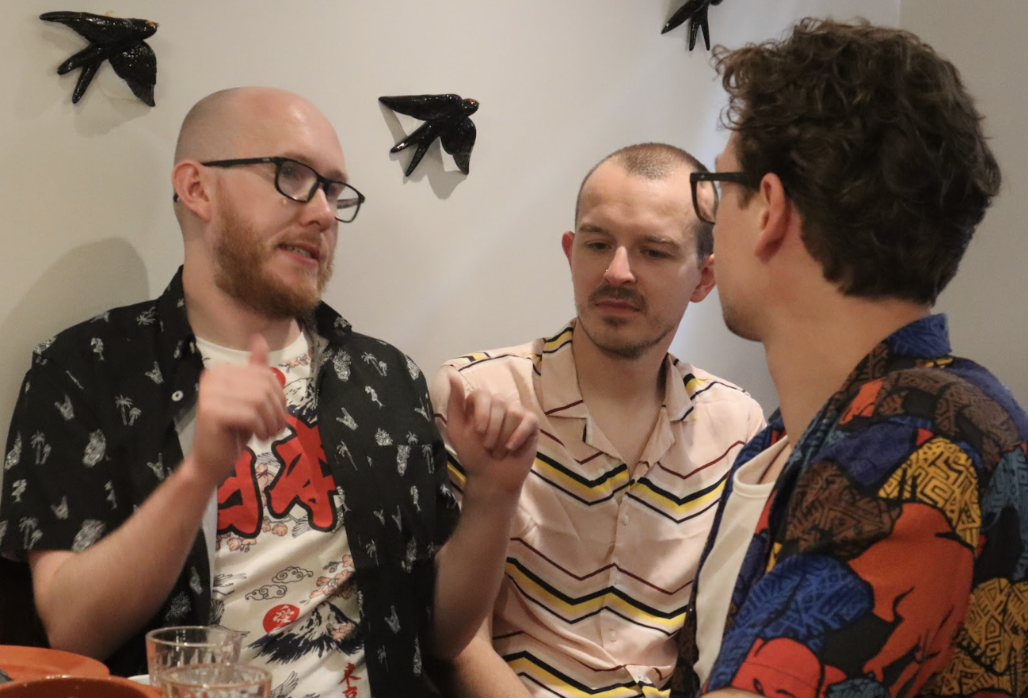 Jon and Tom were engrossed by my opinions on the validity of Lance Stroll's place in Formula One. His dad owns the team, that's all I'm saying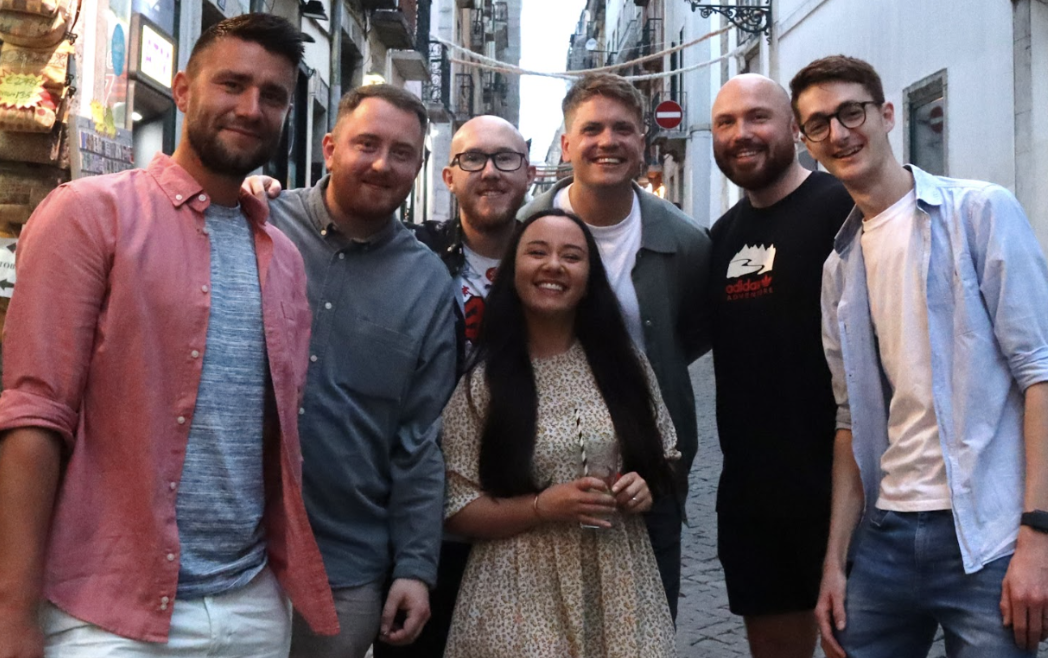 Luke K, Matty, Opinionated F1 fan, Eleanor, Lewis, Liam, and Alex C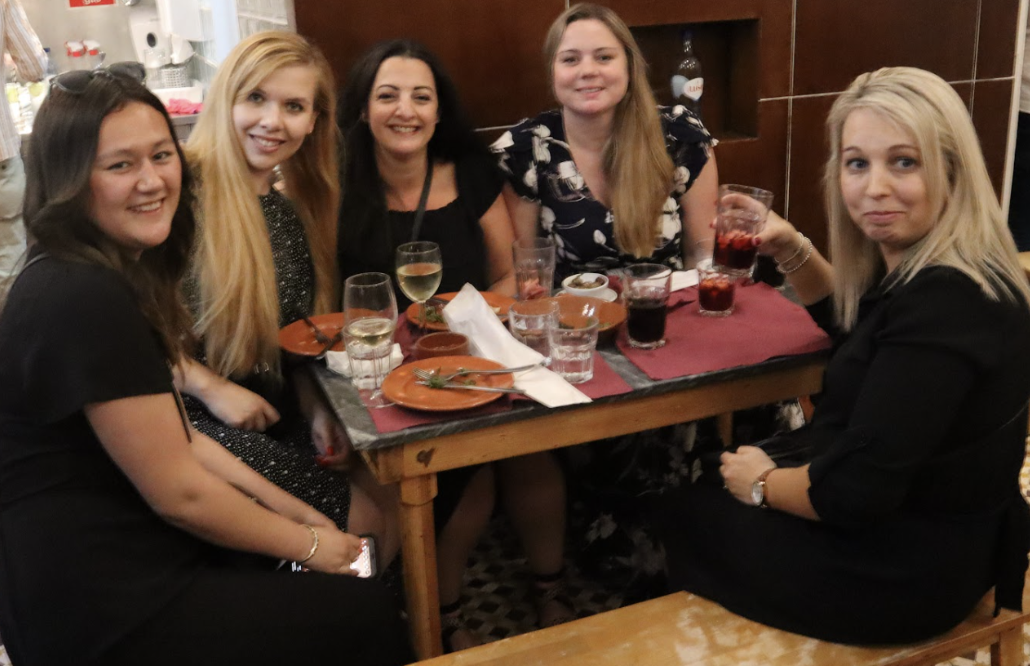 Abbey, Anna, Vicki, Laura C, and Nikki eagerly await another fado song which the Brits are about to butcher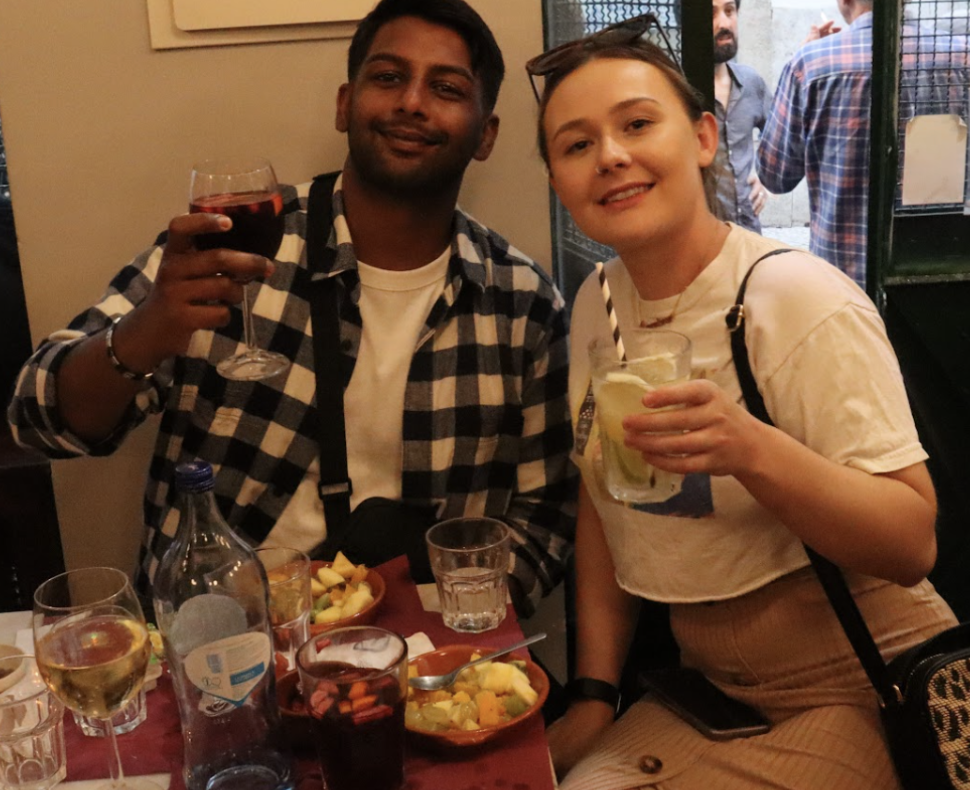 Luke G and Emily enjoy their night, while outside the owner of the bar asks his friend "what are we going to do about these guys?"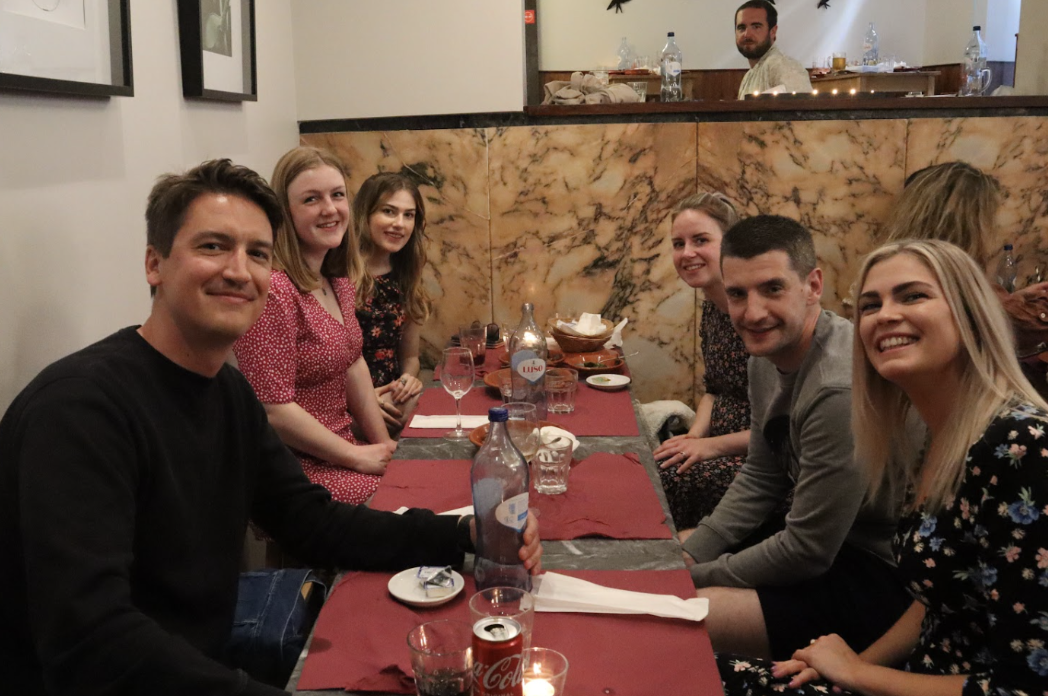 Craig, Jess, Holly Y, Katie, Nick, and Laura T having a nice dinner. Ollie Cole longing for his Chelsea days again in the background
Post-dinner it was time for another night on the town. After a marathon trek up a flight of stairs that wouldn't have been out of place in a Schroeder painting, we were ready for a night of fun on a rooftop bar. Here are some lovely snaps from the first hour or so. It gets a bit hazy after that.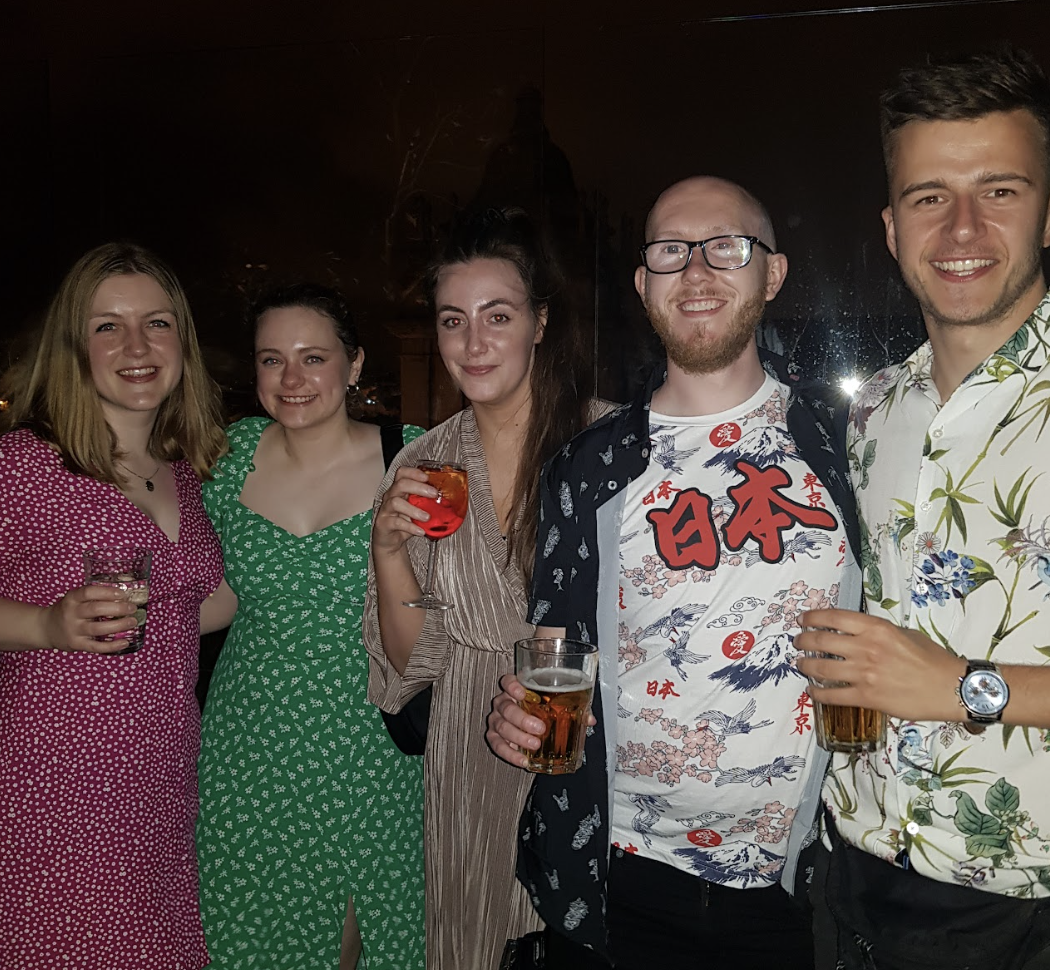 The Content Team, who are – in my impartial opinion – the best team at Reddico.
Day Three
Our third and final full day of fun began with a trip to the Time Out Market. This gigantic eatery gives diners the chance to grab bites from all corners of the globe, with patrons sitting at 100m-long tables to soak up the atmosphere of the hustle and bustle of Lisbon life.
With some free time to explore after lunch, the team split up into smaller groups and headed off into the city. Whether they were checking out the views along the Tagus river, enjoying a cultural tour of the city centre, or catching the football in the local Irish pub, this free time gave everyone the chance to unwind and absorb Lisbon at their own pace.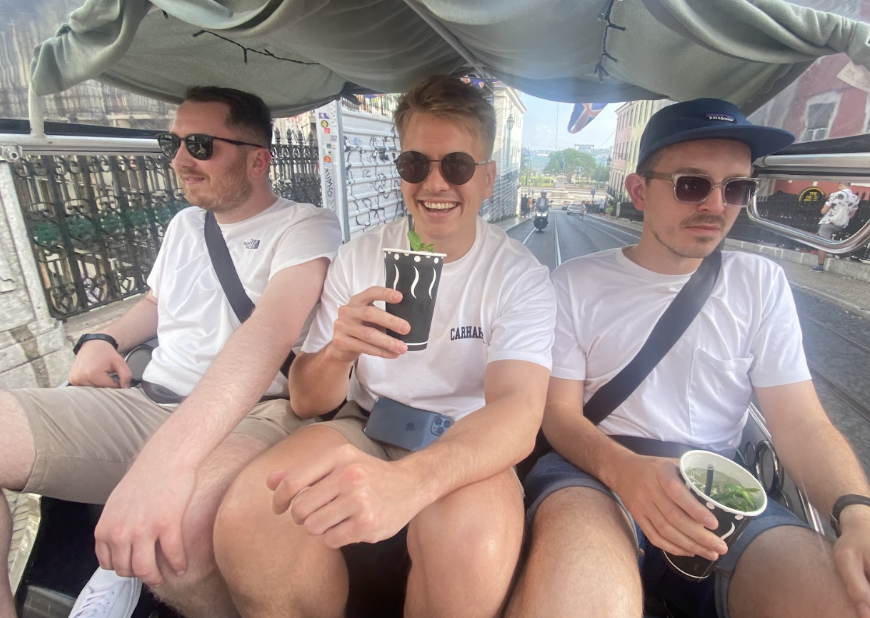 Matty, Lewis, and Jon had differing views on their driver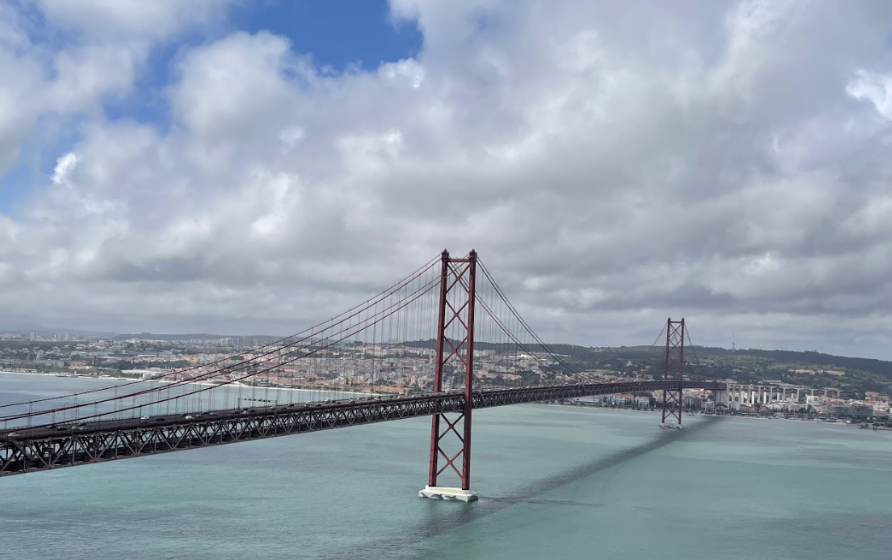 The 25 de Abril Bridge – a twin of San Francisco's Golden Gate Bridge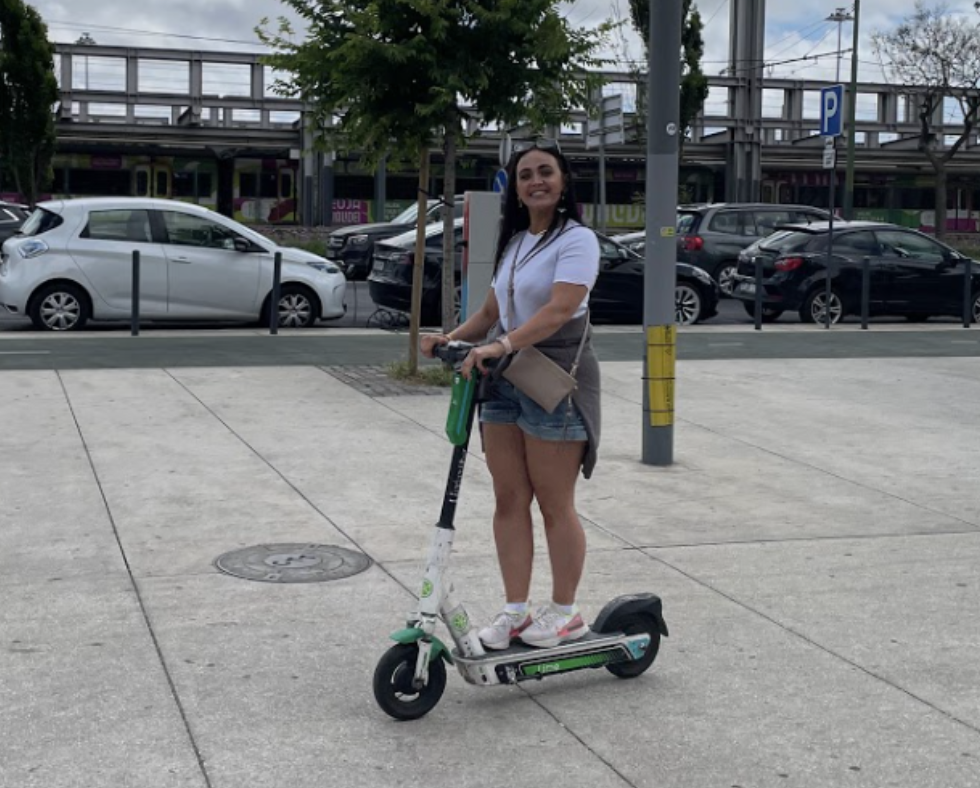 Amber demonstrating how to look as much like a tourist as possible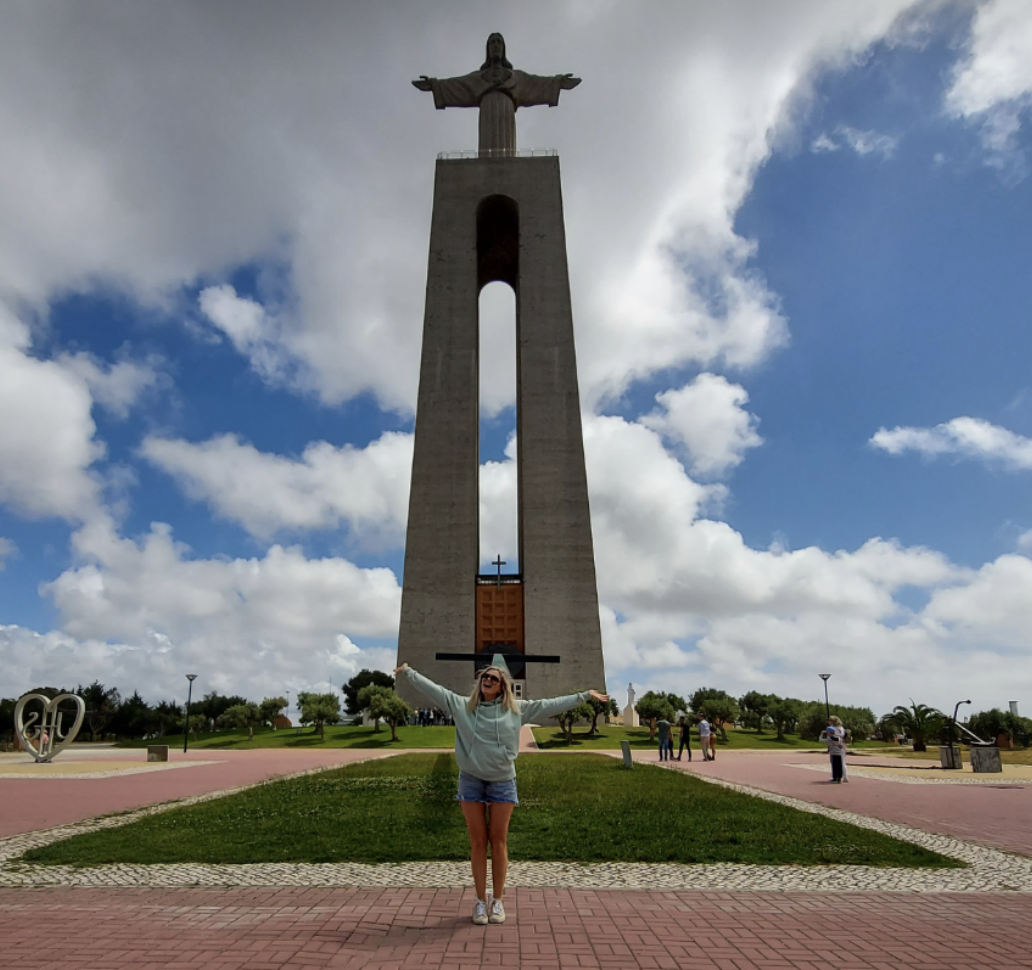 Laura T channels her inner martyr in front of the Cristo Rei statue

The day's frivolities were concluded with an evening boat cruise across the Tagus itself. While conditions were a little windier than some had anticipated, the Reddico team were nothing if not resourceful.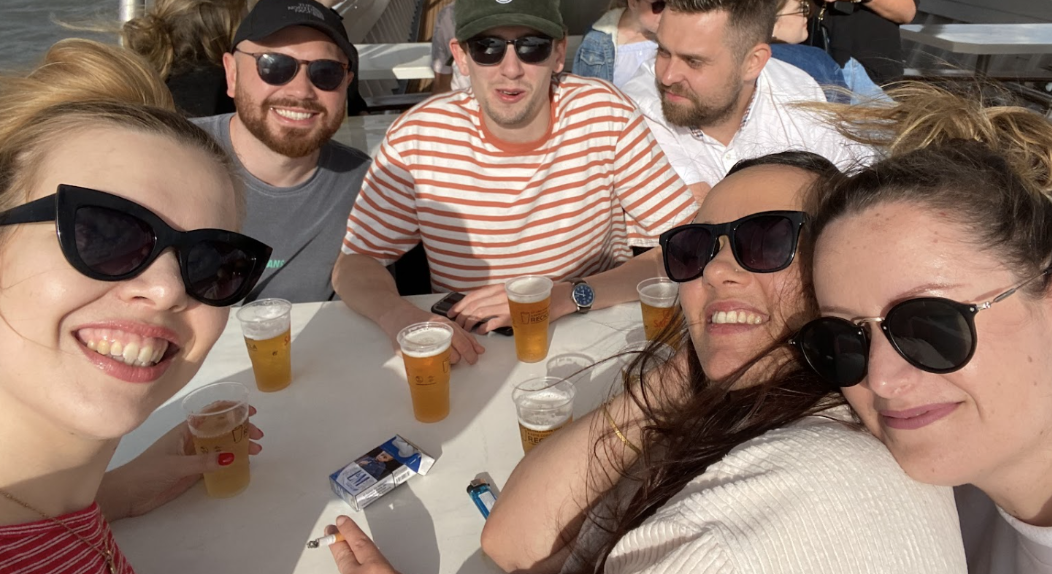 Not sure about the new Friends cast that got announced. Are you more of an Anna or Eva?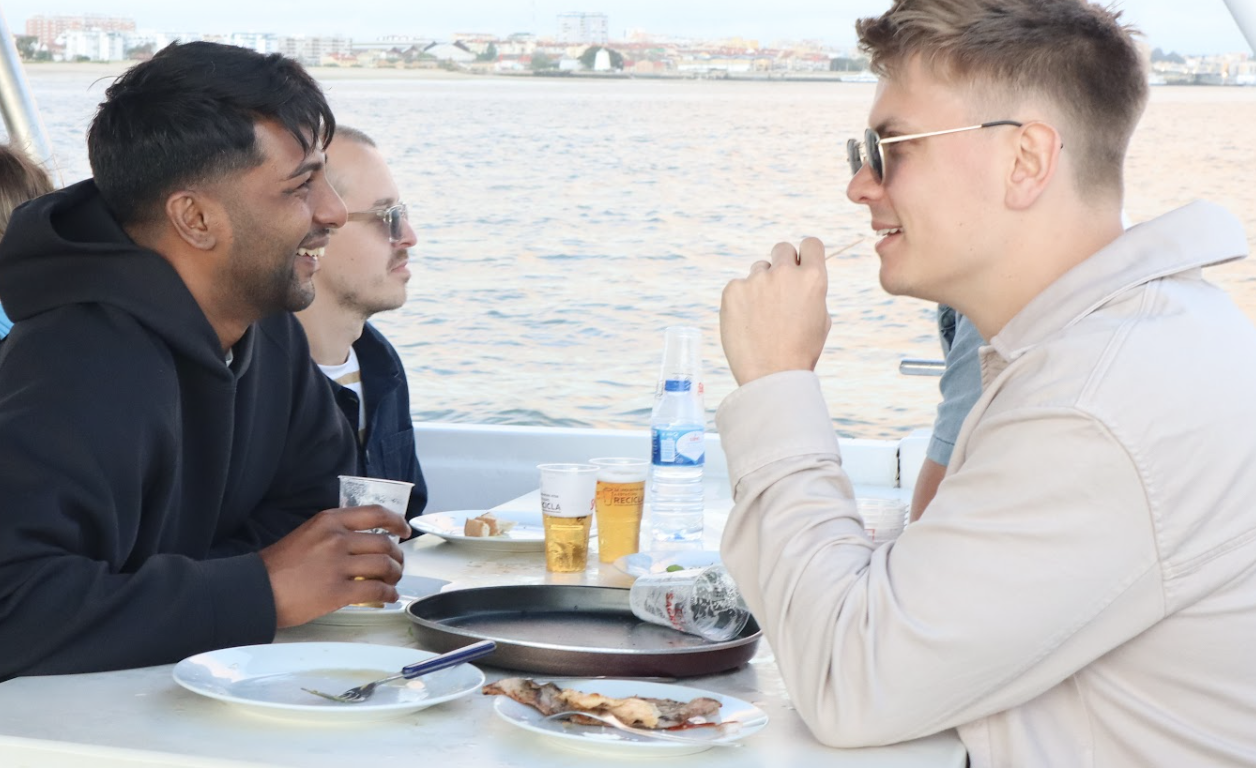 Luke G, Jon, and Lewis are on a boat. Jon does occasionally smile, I promise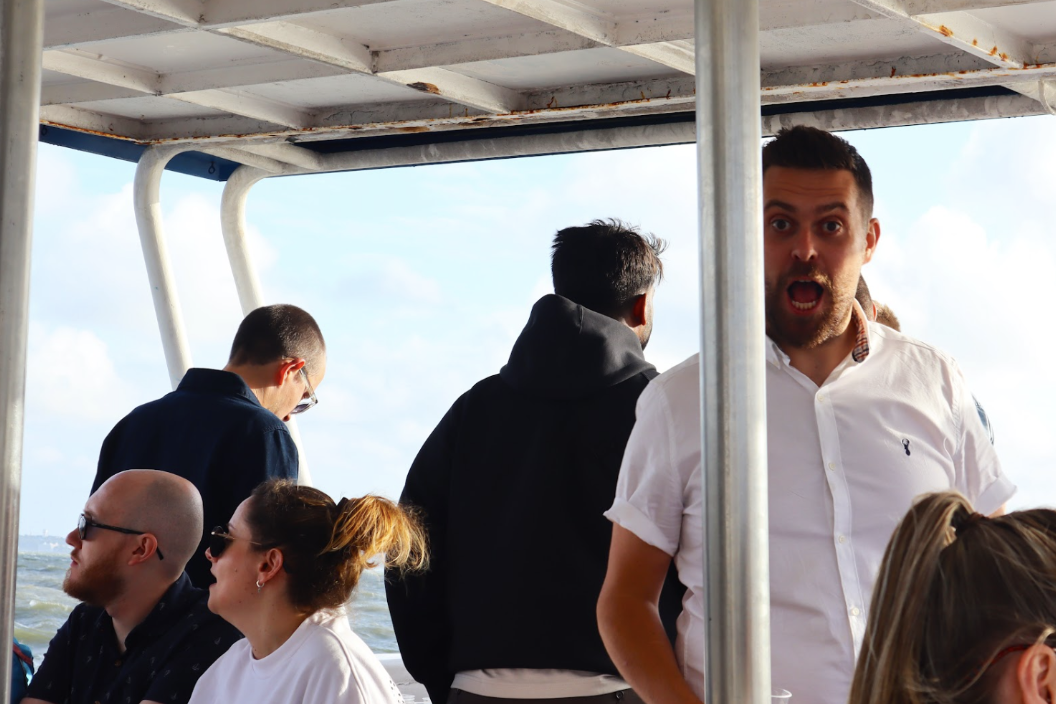 People mingle, as the ever-shy Ainsley does his best to blend into the background. Will this guy ever come out of his shell?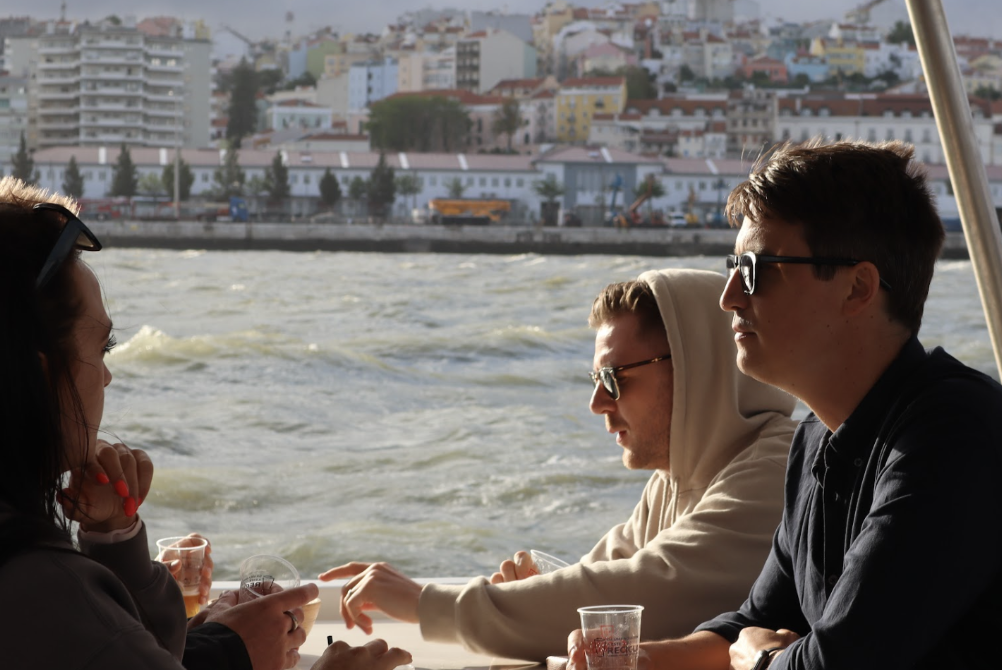 Amber watches on as Luke R and Craig begin their Blue Brothers tribute act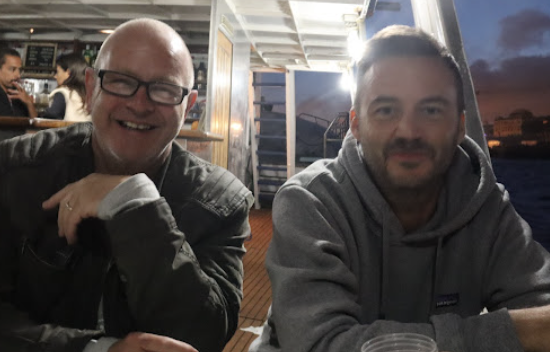 Neil and Carl smile on, while behind them the captain tries to explain to his wife where all the beer went
Home day
Nothing lasts forever. And while our 2022 trip has to go down as the most successful yet in terms of team building, on Monday morning we were hit hard with a dose of reality. It was time to rejoin the real world again.
For me, that meant a 6am rise as I headed off for an early flight. This did at least give me the chance to sample Portuguese chicken McNuggets in my ever-expanding tour of McDonalds across the world. For those wondering:
UK – 5/10 (the control element to use as a base)

France – 4/10 (tasted fatty)

Germany – 6/10 (similar taste to the UK, but a nicer crunch)

Spain – 2/10 (spices all wrong, but still better than their KFC)

Canada – 8/10 (feel like I'm actually eating real meat)

Poland – 5/10 (didn't really taste the difference to the UK)

Portugal – 7/10 (little kick to them that I liked)
On a similarly cultural note, some of the team spent their last morning visiting what is believed to be the oldest bookshop in the world. Each to their own, I guess.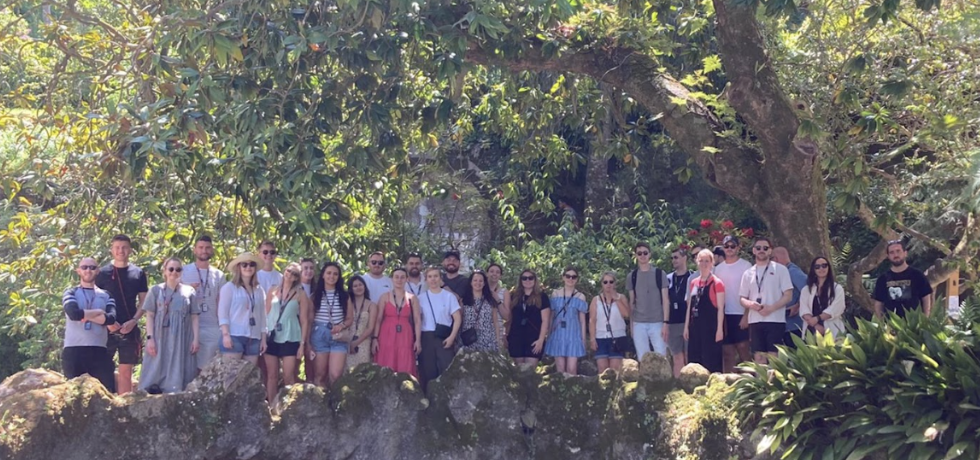 The whole team at Sintra. Ollie's at it again on the right. Mourinho's gone, Ollie. Those days are over. They're never coming back.
Without getting too gushy, I can confidently say the trip was everything we'd hoped it would be and more. The Reddico team is stronger than ever, with new friendships forming and old ones becoming more cemented.
Thanks, as always, has to go to our team of directors – The Reddings (Nick and Luke), Craig McDermott, and Carl Hendy – for making this possible. Especially for those who came from a lot further away.
Praise also has to be given to the social committee for organising and overseeing this rabble across close to four days. Thank you to Holly Jackson, Emily Barrington, Laura Clews, Amber Heryet, and Lucy Roberts.
Roll on the next one in 2023.