Latest News
Reddico win at the European Search Awards 2023
Reddico has taken a win at this year's European Search Awards, claiming the much-coveted prize for Best Large SEO Agency.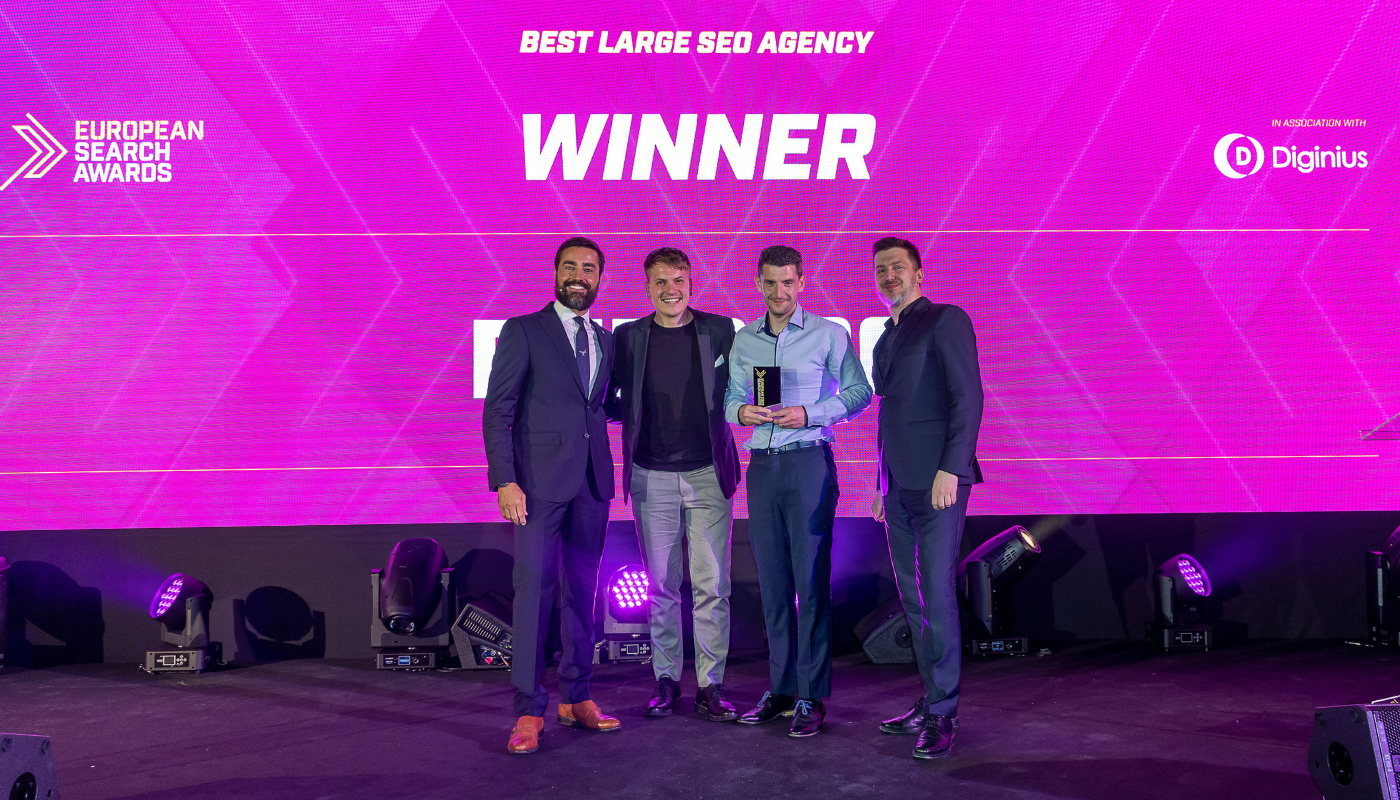 Managing Director, Nick Redding and SEO Team Lead, Lewis Pugsley, collected the award at the gala dinner and awards ceremony held at Pátio da Galé, Lisbon, on 25 May.

The judges commented:

We were impressed to see the high commercial performance of this agency, but also a focus on the things that matter such as gender pay gaps, culture, training, and mental health. It was also great that this agency put their staff front and centre, giving them as much of a focus as the revenue and business growth. The recent client work was explained in detail and with quantifiable numbers. A truly deserving winner.
In receiving the award, Nick Redding said:
Winning the Best Large SEO Agency award at the European Search Awards is pretty much the pinnacle of awards you can win – it's a super proud moment for me as MD. We've come a long way as an agency in the last 10 years (it was only three years ago we won the Best Small SEO Agency at the European awards), and I know awards don't define us, but they do help guide us along the way. And for me, this is an indication that we are heading in the right direction.

A core part of Reddico's winning entry was the online content and digital PR campaign that we executed for Auto Trader, which helped boost their organic EV traffic by 12x. The campaign was also shortlisted in the Best Use of Search Automotive category at the awards.