Latest News
Reddico joins the Sideshow Group
We are delighted to share the news that Reddico, one of the UK's leading SEO specialist agencies, is joining the Sideshow Group.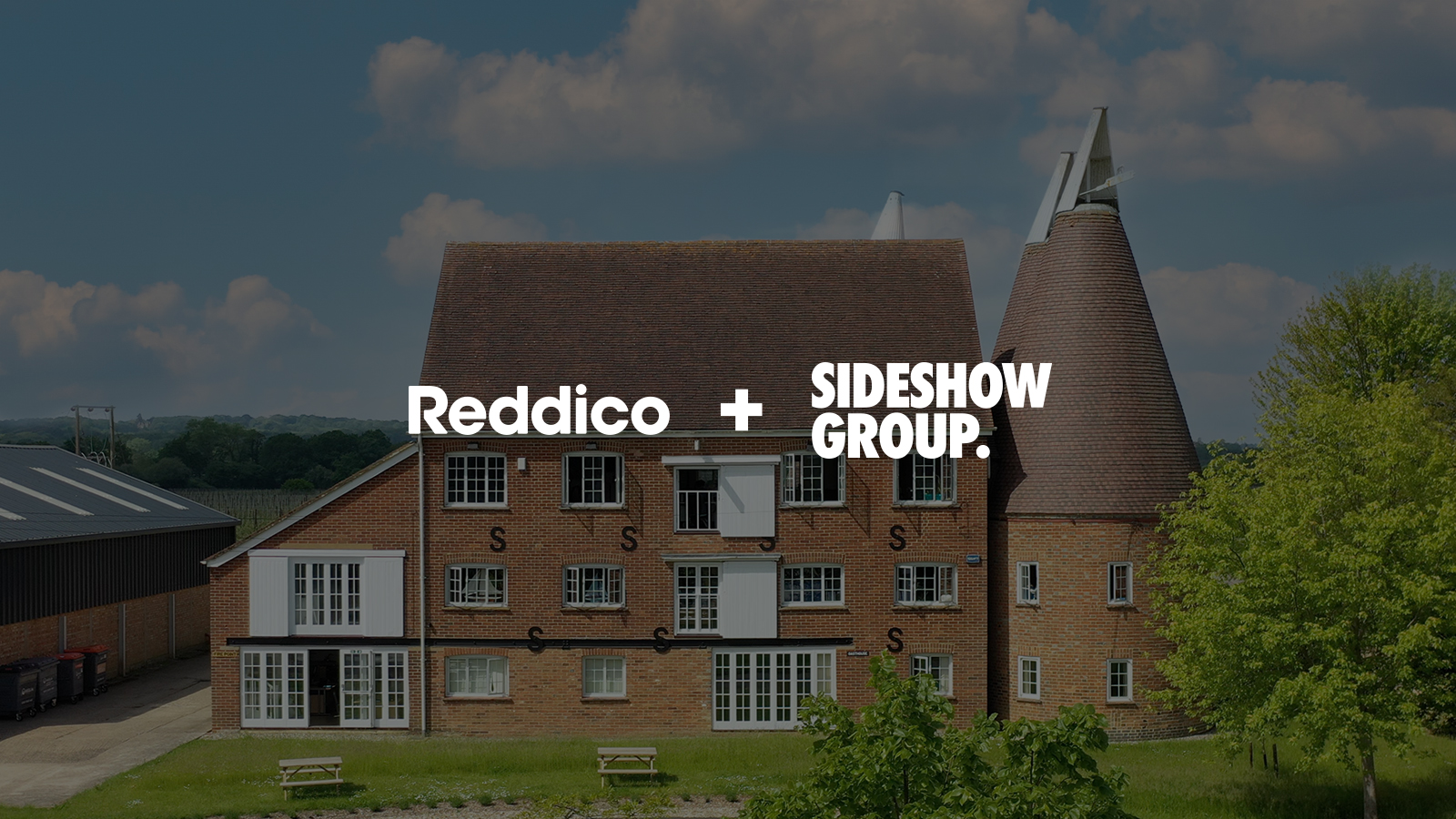 In recent years the agency has enjoyed exceptional growth and has attracted clients such as BlackRock, Comparethemarket.com and Direct Line.
Reddico combines expertise in SEO with proprietary technology and tools to help clients gain a competitive advantage. They have received recognition for their outstanding and results-driven work at UK and European Search awards, and also for their positive and people-first culture, including regular appearances in the UK's best places to work league tables. Reddico is currently pending B Corp approval and has recently committed to plant one million trees by 2030.
Tony Hill from Sideshow says: "It has been great getting to know the team at Reddico. Their integrity shines through, as does the focus they give to relationships and a positive working environment."
"The investment they have made in bespoke technology sets them up for further growth and they are ambitious and highly capable. We look forward to working together and are excited to be supporting them in their future success."
Nick Redding from Reddico says:
"It's an amazing opportunity for Reddico and everyone who works here and we are excited for the next step in our journey. We are looking forward to sharing, learning from, and working with other agencies in the group. From the outset what stood out to us about Sideshow was our common belief of putting people first and doing the right thing."
Luke Redding from Reddico says:
"Over the last decade Reddico has grown from a startup to an award-winning agency, helping household brands all over the world. We've built an incredible team, grown quickly and stayed true to our values. I'm so excited that Reddico is now part of the Sideshow Group. It's clear they share our values, vision and ambition for Reddico, and I'm looking forward to the next part of our journey."
Carl Hendy from Reddico says:
"From our early discussions with Tony we knew our Reddico values aligned with Sideshow's long term vision. Reddico will continue to deliver a best-in-class SEO service whilst working with Sideshow Group agencies to offer clients an aligned digital experience and marketing service."
Sideshow Group was advised by Lewis Silkin and Eight Advisory. Reddico was advised by Osborne Clarke.