Reddicon
Reddico tackle Go Ape - Q3 Update
What do you get when you take a bunch of digital marketers, plop them thirty feet above the ground and hope for the best? That's right – the latest Reddico quarterly update.
With coronavirus making it too risky to get involved in any indoor events, the social committee were forced to concentrate on something a little more rural this time around.
That's not ideal in the brisk chill of early October, but somehow they smashed it anyway – with Go Ape at Leeds Castle becoming the hub of operations for our Q3 celebration.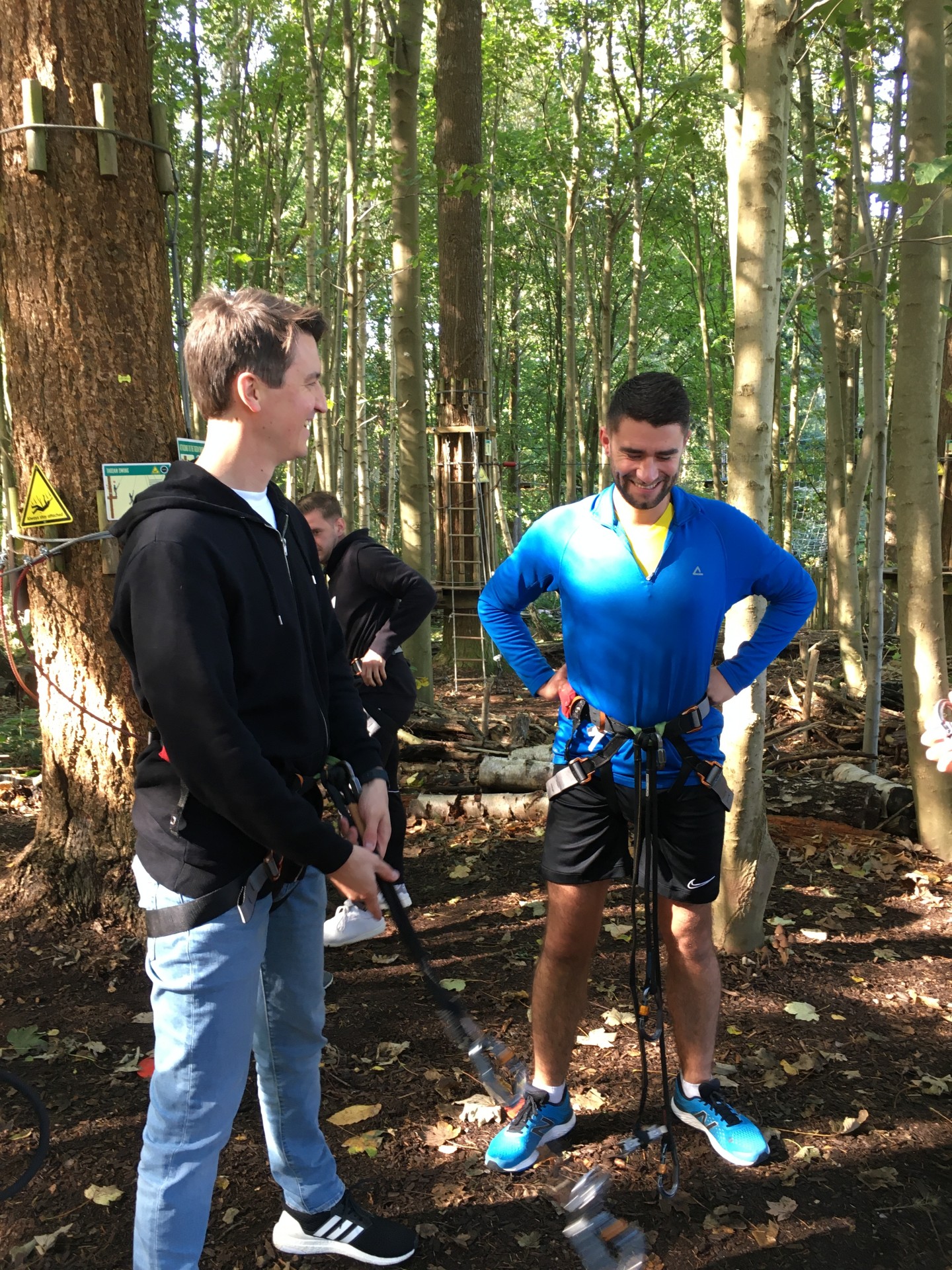 Driving into the grounds, it's hard not to be bowled over by the beauty of the castle and gardens. The serenity and agelessness of the fort itself, juxtaposed with the cheerful chirping of birds overhead assures you that one day things will be right again with the world.
Then someone throws a harness at your feet and you remember you have to climb a giant tree.
Luckily, we didn't have long to come to terms with any fear of heights, as we were thrust straight into the introductory lesson.
Impressively, only a few people struggled with the beginner's tutorial. And by "a few", I mean one or two. And by "one or two", I mean one. And by "one", I mean me.
Once I had mastered the basics of keeping myself attached to the harness at all times, we were all ready to tackle the treetops themselves.
You'd think standing perilously high above the ground would be horrendous, but it's actually not that bad (when you know you can't actually fall).
That sense of security gave everyone the freedom to really sink their teeth into the activities. Whether it was hopping between thin planks of wood, or swinging into a big rope net, the whole team gave it their all.
It was really impressive to see people who'd been slightly worried before we started really excelling up amongst the foliage.
Undoubtedly the highlight of the activity was the trio of ziplines which were dotted throughout the maze of trees.
A leap of faith off the top of a platform was followed by a graceful (or manic) descent across a valley. The real trick was sticking the landing on the other side.
Some of us were better at this than others.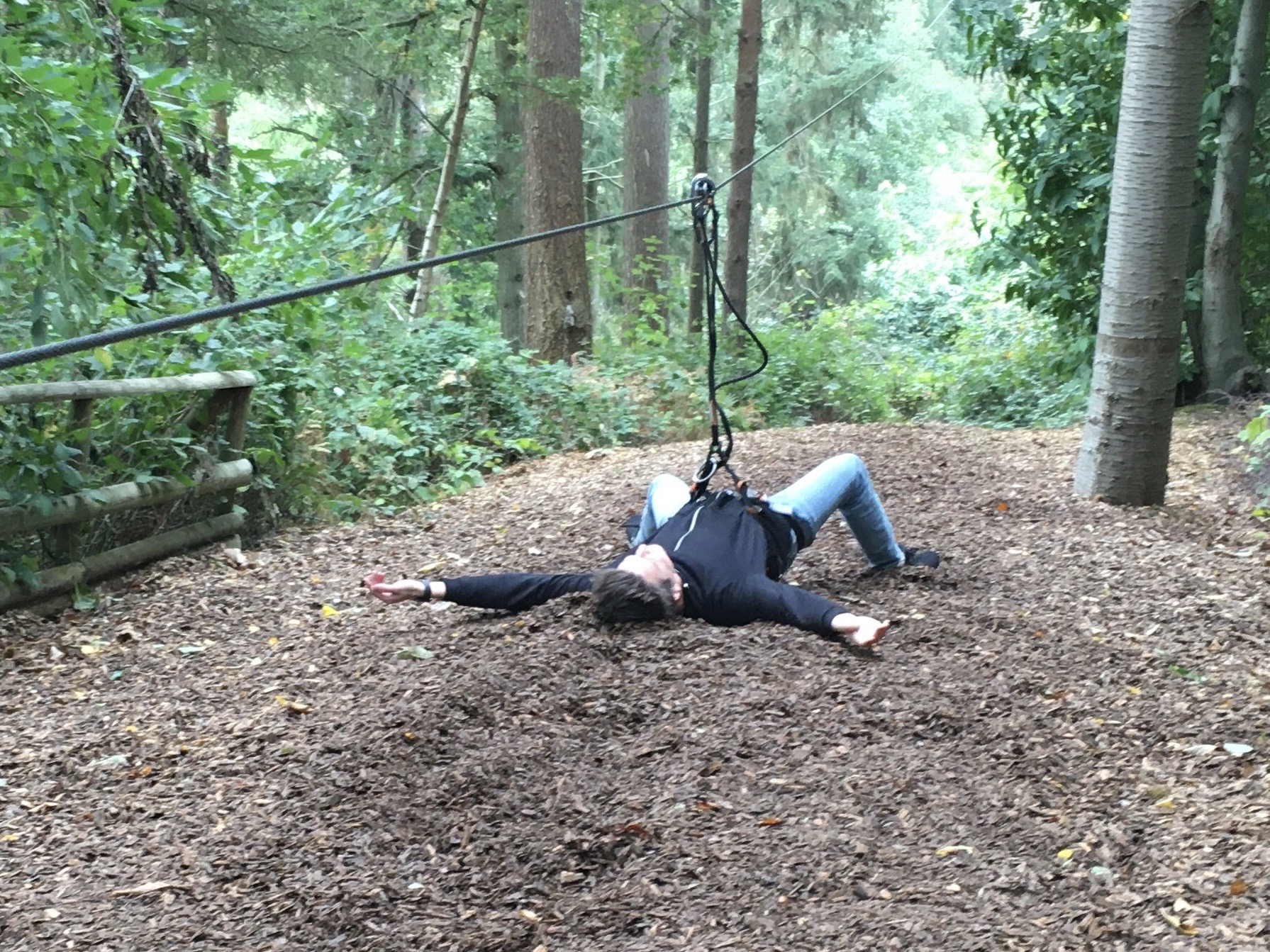 It'd usually be at this point that the team would head out for a group bonding session at the pub. Sadly, in the words of Gemma Collins, "corona".
And while the day had been brought to a premature end, it was unanimously decided that the social committee had done a fantastic job once again.
These troubling times have made it incredibly difficult to get out and experience life properly. But having the Reddico family at least partially together for an afternoon was a pleasant reminder that good times will eventually return.