Events
Reddico Xmas SEO Quiz 2018
Reddico set the SEO world a challenge this Christmas time. Hidden within our festive holiday image (designed by in-house developer Jack) were 50 different SEO-related terms. From Duplicate Content (two criminals sitting next to identical tents) to AHRefs (two sporting referees labelled "A" and "H"), we cleverly snuck in a myriad of phrases to discover.
Over 1,000 people attempted to find everything which was hidden – but less than 100 were successful in completing the list. Those lucky few were then thrown into a hat, with the eventual winner picked out in early January.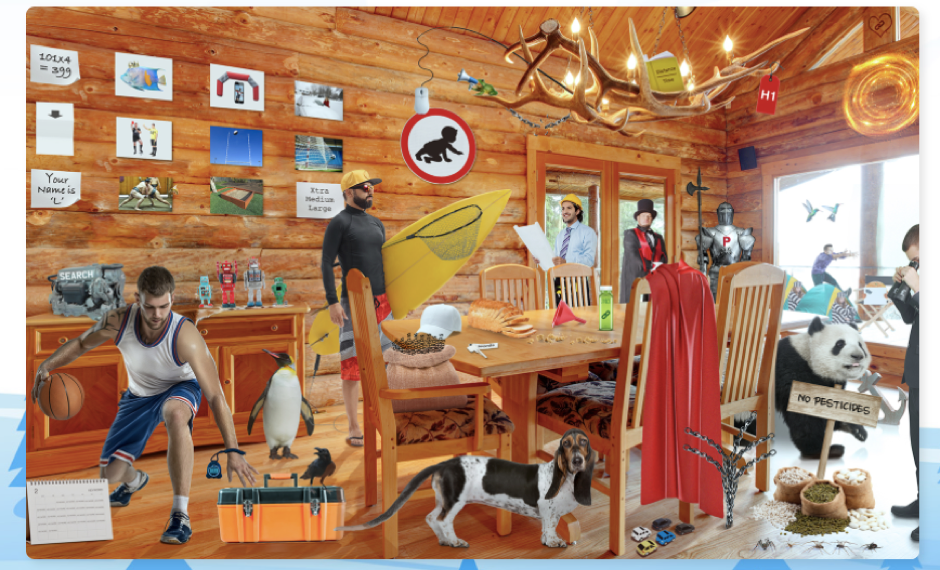 The lucky person who was the proud recipient of a £100 Amazon voucher was Screaming Frog's very own Mark Porter. We took to Twitter to announce the news.
Brilliant quiz, guys ?

— Screaming Frog (@screamingfrog) January 15, 2018
Naturally, our lucky winner was elated.
Wow , that's awesome!

— Mark Porter (@markcporter) January 15, 2018
We were thrilled with the positive reception to our challenge. Sufficed to say this won't be the last time we reach out to the SEO community with something of this nature. Just look at some of the feedback we had on Twitter:
This is brilliant! Have a go and see if you can get all 50 https://t.co/XH116pKPKb

— h1 Search (@H1search) December 15, 2017
Now this is a clever quiz: https://t.co/4W19hDzbfa

— Micah Fisher-Kirshner (@micahfk) December 15, 2017
Come and take the Reddico Christmas SEO quiz. It´s actually really good! https://t.co/0JWnoGdg2z

— Natalia Witczyk (@witczyk) December 22, 2017
We're strong believers in the power of bringing the SEO world together – and that's exactly what we did with this interactive experience.
It's too late now to win the prize, but why not give the quiz a go yourself for a bit of fun? You can access the SEO quiz here. Let us know on Twitter how you got on and follow us @Reddico.