Reddicon
Reddicon update: Q4 2018
The latest quarterly Reddicon update seemed to come around even quicker than normal, thanks to a well-deserved Christmas break. For those who don't know, Reddicon gives us a chance to recap the previous quarter's successes, surprises, and areas for improvement.
It's also an opportunity for the team to catch up – something which is especially valuable now we work flexible hours – and have fun together outside the office.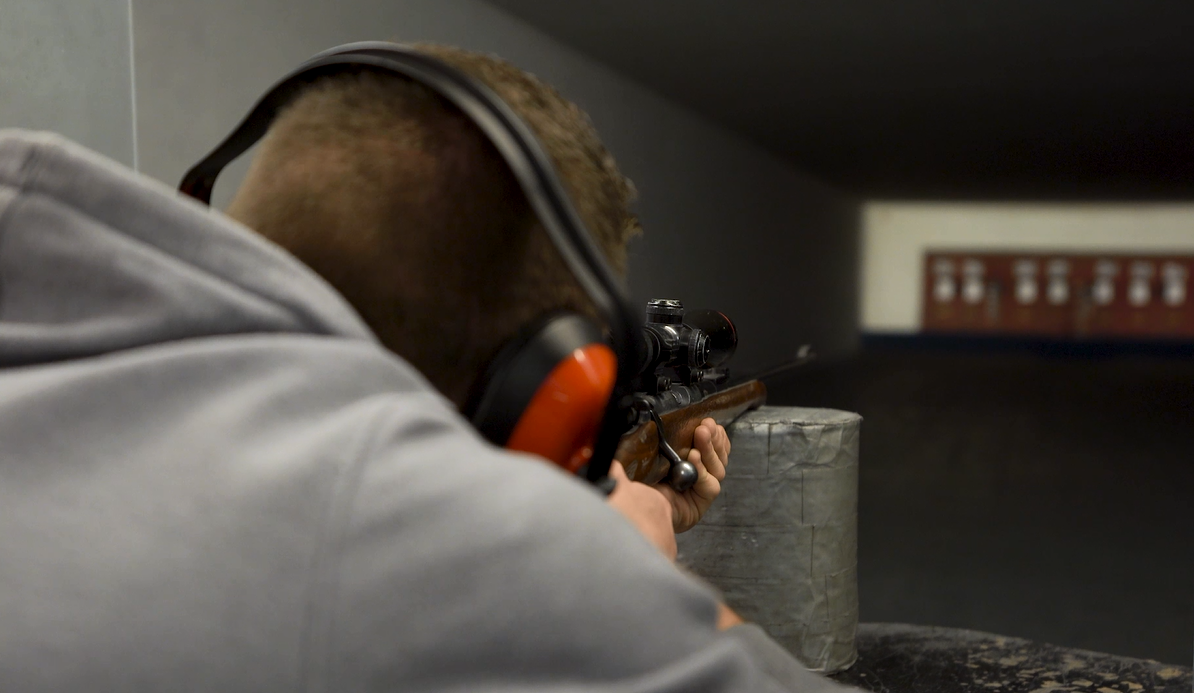 The update
Charity efforts
We started with the wonderful news that last year's Christmas quiz raised £830.05 for Dandelion Time, a charity based in nearby West Farleigh that helps vulnerable children and their families recover from trauma. We were keen to improve our charitable contributions in 2018, and are glad we've been able to help such a worthy cause.
Personal development days
Every quarter, the team are able to take a day to develop either personally or professionally. They might attend conferences or training sessions, volunteer in the community, or pursue hobbies they enjoy outside of work.
Si Shangese (Senior SEO Consultant) – Big Data Conference
The Big Data Conference is for people who work in digital sectors. This year, it covered topics like doing more with machines and AI, and using customer information to build better systems, UX, and content.
Si's biggest takeaways, however, concerned building a relationship between data and SEO. Big Data suggested running tests to understand SEO theories across rapidly moving search environments:
Make observations to form a valid hypothesis

Gather large datasets to run test models

Analyse data to develop SERP-specific theories
"The difference between an SEO enthusiast and an SEO pro is that the enthusiast tells you something they just read in Moz. The pro tells you something they tested."
Beth Tolson (Junior Content Writer) – Google Digital Garage
Google Digital Garage offers free digital marketing sessions with Google experts in locations around the UK. Last November they paid a visit to Tonbridge, where Beth attended a social media roundtable and ended up getting advice tailored to Reddico's social media channels.
We want to update our profiles, post more videos, and showcase the team more in 2019, so follow us on Twitter, Facebook, and LinkedIn to see what we've been up to.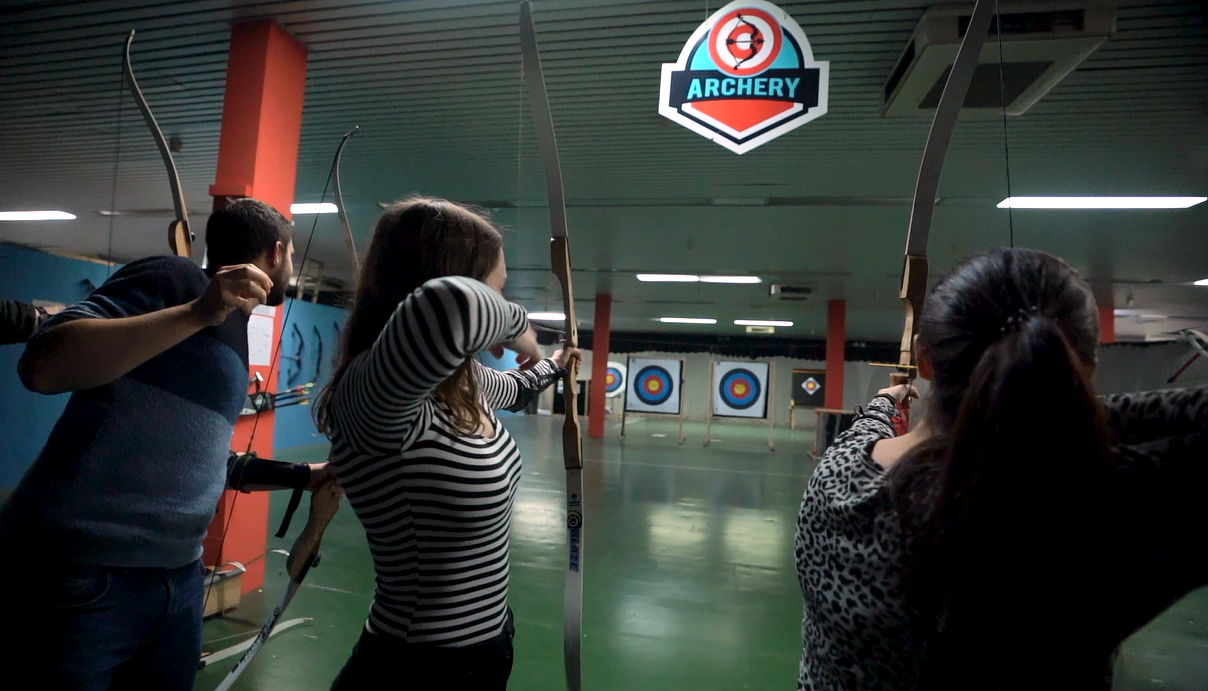 PPC Update
Dave Hatton (Head of Paid Media) ran through the PPC department's achievements in 2018 and their plans for this year.
2018
As Google Partners, we're now industry-recognised experts in Search, Shopping, and Mobile Ads.

We made several pitches and gained some exciting new clients.

We hit our revenue target for Q4.
2019
The department continues to grow. Keep an eye out for a future post about our newest PPC Account Manager…

We want to write regular blog posts and articles, and appear at conferences as guest speakers.

We're aiming to achieve Google Premier Partner Status.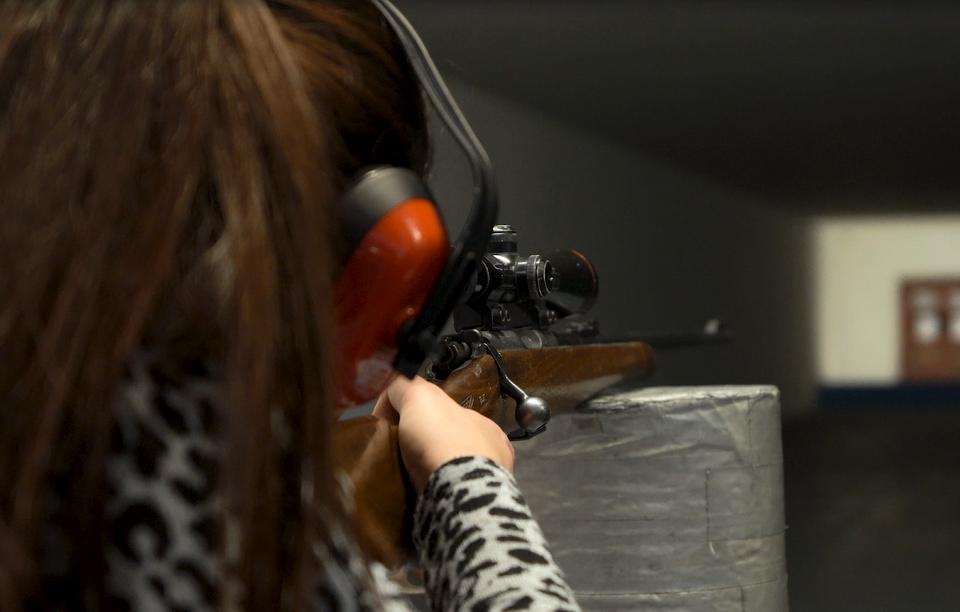 Role changes
Our ever-growing team has gained a new member of the design and development department, with Ainsley Clark joining us in the role of Junior Developer and quickly fitting in. Ainsley came to us looking for a change in career, and we can't wait to see him progress over the next few months.
We're also welcoming Natalie Whitcombe, who'll be taking over HR responsibilities from our Head of Finance, Vicki Salih.
NPS scores
We rely on the Net Promoter Score (NPS) to tell us how happy our clients and our team are. By asking a simple question ('How likely would you be to recommend us to a friend?') with a score from 0-10, we can quickly see how we're performing as a company.
The final score is out of 100. We're always aiming for a score of 75 and above, which puts us in the world class category. This quarter we achieved 79/100 from our clients, and 94/100 from the team. This means we've reached our targets and will be heading to Oslo for the annual retreat in March. We can't wait!
G of the Q
The G of the Q is the person who's had the biggest impact over the quarter, as voted for by the team. On this occasion it was shared between Jack Callow (Developer) and Simon Edmonds (Midweight Content Writer), who previously tied for G of the Q in October 2017. The Reddico dream team?
'Jack is always responsive, patient, and on hand to help. He has willingly stretched his own knowledge and gained new and required skills in order to make the new Reddico Software department happen.'
'Simon has such a great attitude, is super friendly, and always checks in on other people to see how they're doing. I've been able to rely on him to deliver great work and he's always happy to help. He also promised to invite me to his next party. Great guy.'
The event
The team isn't really made up of gun or rifle enthusiasts, so it was a bit of a shock when we collectively voted to visit 1066 Target Sports in Hastings – a firing range where you can use guns safely.
With firearms mounted on the walls and numerous safety instructions to follow, it was immediately obvious our time at 1066 was going to be unlike anything we've tackled before.
We were given the chance to try our hand at a number of activities, including the rather unique sport of axe throwing. It's a lot harder than Jason Momoa makes it look.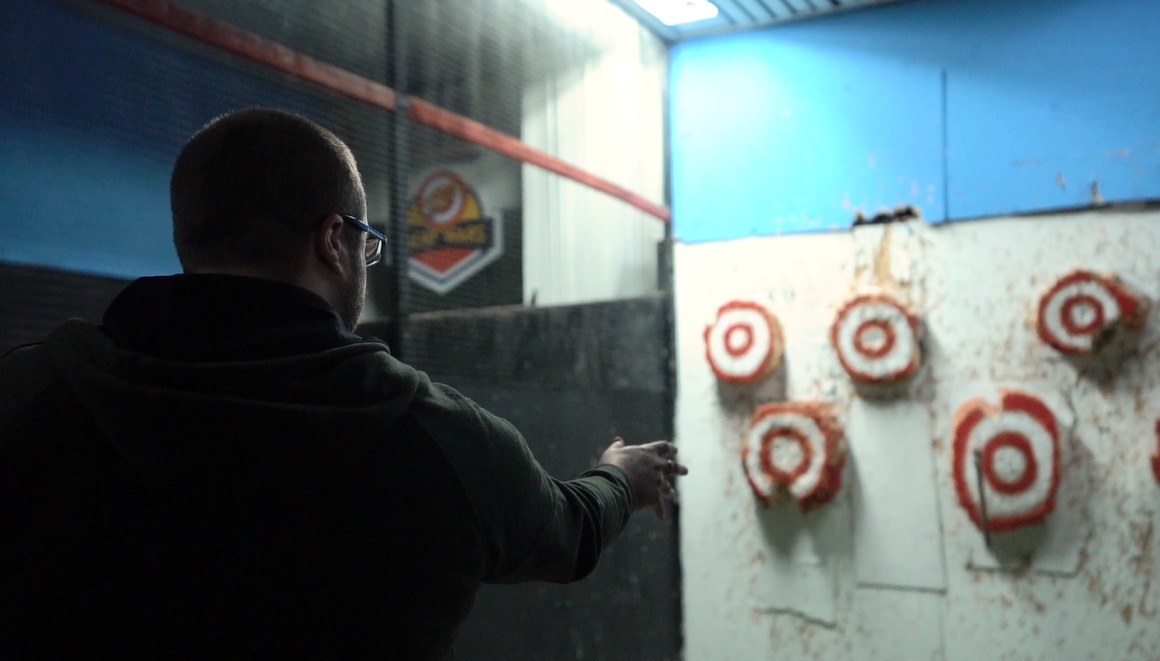 We also tried:
Archery

Crossbow shooting

Firing live ammunition

Firing catapults

Shooting air rifles
Vicki Salih (Head of Finance) impressed us all with her shooting skills, while Dave Hatton (Head of Paid Media) proved to be very handy with an axe. No one will be upsetting either of them anytime soon.
In the end, though, it was our air rifle aficionado Craig McDermott (Client Services Director) who shot his way to victory – earning the most points across the day for all the disciplines combined. This is another win for Craig, after he already clinched the Reddico Mastermind crown back in October.
We rounded off our trip with dinner at Italian restaurant Bella Vista, where a good time was had by all. It's now time to push on and make 2019 our best year yet. It'll be a big ask to top 2018, but with a strong team supporting the company's growth, we believe we can meet our targets.
Watch the video below to see clips from the meeting, 1066 and more:
[embed]https://www.youtube.com/watch?v=LTombkc3Yig[/embed]