Guides
Working with other marketing disciplines to maximise organic growth
SEO has gone from strength to strength in the recognition of its value over the years. This has been accelerated by the coronavirus pandemic, with many established brands facing a sudden need to focus on organic digital growth. This was often accompanied by the slashing of budgets in other traditional marketing channels, such as offline advertising and PR.
While SEO retains and grows its importance as a practice, that doesn't mean other digital marketing disciplines, such as social media advertising, paid search or display, have lost their relevance in the wider sphere. If anything, the overall shift from traditional offline advertising and marketing to its digital siblings in recent times has seen an increase in budgets and spend across the board.
For many brands, organic search takes the top spot for sources of website traffic at 53% on average according to a recent study. Google is often by far the biggest driver of traffic to many websites several times over compared to other sources. That being said, there is still a huge opportunity within social, referral, email and paid ads to name a few.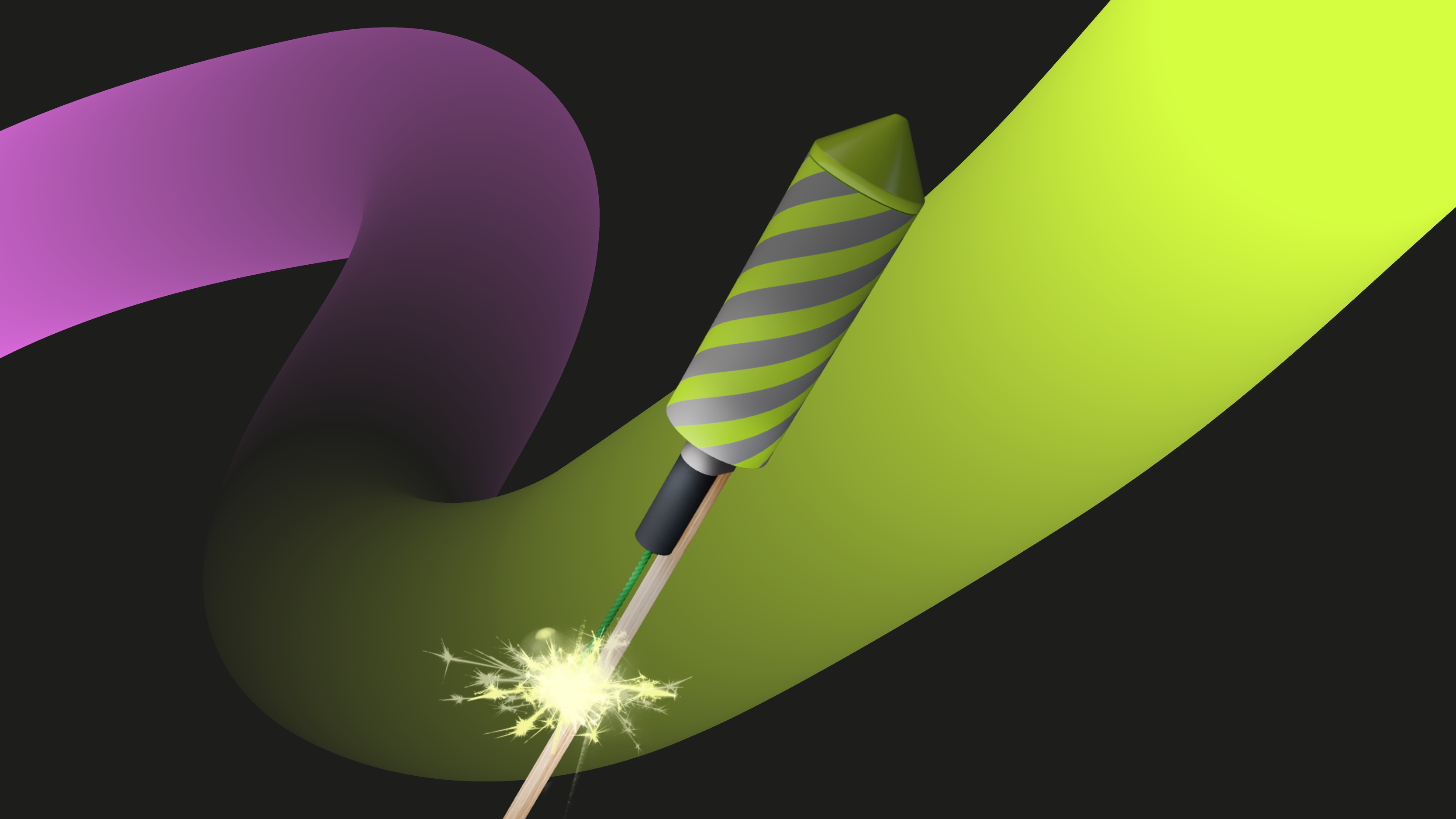 Like SEO, these channels continue to evolve and shape their own prevalence within the wider digital arena. Stakeholders in SEO should take note, as the need for cross-collaboration across these disciplines remains vital, particularly in an increasingly remote world. It's very easy to fall into our own silos in this regard, especially over Zoom. SEO can have a reputation of being particularly focused within its own silo, but there are many opportunities to help maximise growth across the business through multi-channel collaboration.
Let's take a look at what proactive measures SEO stakeholders can do in this regard to:
Benefit growth

Benefit new opportunities

Avoid potential unnecessary marketing spend

Avoid duplication of efforts
Frequent collaboration and transparency will help you solve mutual headaches you may have with your colleagues from other sides of the marketing operation, and syncing them up can provide vital insights for your own planned initiatives.
Working collaboratively with your paid search team
Whether you're heading up the SEO or wider marketing department at an agency or in-house for a brand, you'll likely have a paid search team running campaigns on Google Ads. This is with a view to capturing new traffic and leads by targeting keywords relevant to your brand and customer base. The practice is of course different to SEO, not least because it's obviously paid and you're bidding against competitors on keywords for heightened search visibility, but also in the actual nature of the keywords that are being targeted.
The modern-day SEO practitioner will optimise for intent and target more long-tail keywords related to a brand or product in order to get into the top of the funnel. Paid search teams will more likely opt for terms familiar in traditional offline marketing channels. This could feature more direct, purchase keywords (buy leather shoes), location-based keywords (tailor near me), or superlative-led keywords (best Chinese restaurant in London). Expect to also see paid search teams bidding on their own brand keywords, as well as competitor brands, in order to occupy SERP real estate when users search for competitor brand-related keywords.
Now, as we listed some of the examples of keyword types that paid search terms may typically target, you may have been thinking, "Those are the types of terms that I want my SEO team to shoot for too!" And you're right. There can certainly be crossover and possibly even duplication across these two types of teams in terms of target keywords. Therein lies the opportunity.
However, issues can arise through duplication of efforts and potential waste of both SEO resources and paid search ad spend. Speak to your PPC department to see if you can share your keyword data and merge your findings.
For example, from SEO you may need the full list of keywords being tracked and their respective organic search rankings, search volumes and keyword difficulty metrics. From the PPC team, see if you can get a download of the list of keywords being targeted, their ad campaigns, cost per click data, total clicks over a given time period as well as associated conversion data.
Marry both sets of data into your preferred view, say a Google Sheet with separate tabs for organic data and paid search data. From this, we should be able to get an idea of where there is room for optimisations. Are the paid search team bidding on certain keywords that you've been targeting in your organic campaigns which are getting little joy in terms of click-throughs and conversions, or vice versa? This could complement your existing strategy. Are there any examples where the paid search team could reduce their ad spend on certain terms where you're already performing well organically? While there are arguments for maxing out SERP real estate in both paid and organic, there could be areas for reducing spending and resource where one team may have it better covered.
Work with your paid search team on an ongoing basis and exchange as many data points as possible – there are plenty of potential insights you could find to boost your own SEO efforts.
Paid social: unlocking conversion potential that carries into SEO
There are similarities in the discipline of paid social media in terms of audience and content research, engagement and conversion optimisation that can cross over into SEO.
Platforms such as Facebook and YouTube are search engines in their own right. There are some clear best practice crossovers in how paid ads are crafted from a content point of view in order to stand out and rank well within the respective algorithms of these platforms.
In addition, insights from areas such as Facebook ads, for example, provide you with priceless data to help find and target demographic groups and tailor your ads accordingly. Similar to the data we can export and analyse from Google Ads campaigns, data from these platforms can help the SEO team get a better understanding as to what type of content converts. While attracting traffic and getting people into the top of the funnel is one thing for those in SEO, the hard part comes with actually converting these users. This is where ad data can help.
Split testing data from paid social ads can provide vital insights, with campaign managers being able to analyse engagement metrics on two separate versions of a similar ad. The differences may come down to a simple tweak of a word or two in the title or description, or a bolder image or call to action. These are easy enough to run on Facebook and vital insights can be gathered over the course of a few days. Look at how these findings can be transferred into your content optimisations for SEO.
Remarketing in paid social campaigns can provide similar insights into how you could map out a content or user journey on your website after users have initially been drawn in thanks for SEO capturing the initial intent. Insights from certain stages of remarketing techniques, such as pushing social media users who have already interacted with ads, additional content around price points, case studies or richer video content can all be useful for on-site content improvements.
Getting the most out of social media signals
While it's a well-known myth that social media metrics have a positive impact on search engine rankings, there are still some correlations between what content works well. Brand mentions and overall brand presence elsewhere, for example, can indeed have an indirect effect on search rankings as an overall understanding of your brand in the digital sphere.
For example, if a post involving your brand goes viral on Twitter and lands on certain media outlets covering the story, this is likely to accrue backlinks and referral traffic to your website, which in turn does no harm to your overall brand in the SERPs. Growth on social media can help increase overall visits to your website in general, which shouldn't be ignored. Use tools like Buzzsumo to find out what the top-performing social content around certain keywords is over any given time and use it to help inform your general SEO strategy.
In addition, we also know that Google crawls and indexes content from platforms such as Twitter, Facebook and Quora, which manifests itself in the SERP in the form of rich snippets or standard organic results. If your organic social or paid social teams are running content across these platforms (and others such as Reddit, YouTube or Instagram) then get an idea as to what content is performing well within these platforms and even better, whether this content is creeping into Google search results.
Leveraging CRM data
CRM (customer relationship management) has become a highly evolved practice in the digital world, relying on various technologies and in-depth data analysis to engage customers and drive sales. This can vary from tailored, automated marketing emails over various sales periods to eCommerce personalisation campaigns to target users old and new.
Like SEO, CRM is an ongoing, iterative process where you're constantly learning and adapting to your customers' needs. Much like social media managers, CRM managers will have access to a goldmine of data on how their customer communications have been received, what common pain points are, and what type of messaging drives conversions. Many modern-day CRM platforms also keep records of keywords and phrases used within certain customer interactions, be it through contact query forms or interactions with chatbots. This can be used to supplement your existing keyword research data and can be valuable for ascertaining what customers are asking about further down the funnel.
CRM managers also routinely run incentive-led surveys and questionnaires to their customers throughout various periods of the year, with a view to getting a more detailed view on what their customers think. This data can help inform future CRM campaigns across different mediums from a content standpoint, something which can crucially be repurposed for SEO content strategies.
CRM managers will also often bucket their users into certain demographic or profile types, be it based on consumer type (age, location, income) or how far along the sales funnel they are. This can easily complement existing keyword research strategies that also seeks to target users by certain intent types (such as educational or buyer intent) to provide a more refined, comprehensive dataset for focused content.
Harking back to our previous point about the difficulty in getting SEO-driven leads further down the conversion funnel beyond the initial content engagement, CRM can really bolster your efforts in this field. Think about integrating data from your analytics platforms in terms of how users arrive on your site from the organic channel, how they interact with your content, and where they are dropping off, and match this with what the CRM team is doing in terms of conversion optimisation.
Your analytics insights should also be able to tell you a lot about users arriving from the organic channel in terms of their demographic data and how they're interacting with your site. If you're getting large amounts of fresh traffic from your SEO efforts then that's great, but ultimately you'll want high-quality traffic that converts. Compare and contrast the user behaviour with the data from your CRM team and look for optimisations you could make in your content, design and CTAs.
Consistency of brand and messaging
While content within your CRM and SEO campaigns should operate on an ever-evolving basis, CRM, being at the forefront of customer interaction, can act as the boilerplate for messaging in terms of tone and overall strategy. Customers may raise their eyebrows if the language of the brand in the CRM communications they are receiving varies massively compared to other digital channels. It makes businesses appear less organised, less aligned, and inconsistent.
For SEO teams, not only can CRM data provide inspiration for content, but it also provides learnings in terms of what messaging users respond to positively. This will help with overall authority and trust of your brand across digital, which will have an indirect, knock-on effect in how users perceive and interact with your brand on Google. Insights from CRM can also extend way beyond SEO in its traditional form and help inform successful digital PR activities moving forward.
Healthy CRM and third-party reviews
Assuming there is alignment in messaging with SEO and CRM, with SEO getting new users in and the CRM team maximising their value, there also comes the added benefits of third-party reviews. Platforms like Google My Business, Trustpilot, Glassdoor (if you're an employer) and the countless review sites that exist within certain industries (TripAdvisor et al for travel, for example) have huge potential referral traffic value and tend to occupy the SERP in some regard if people are searching for your brand.
Keep tabs on these and ensure the hard work you and your CRM are doing sees five star reviews flood in. This will again pay dividends in your brand authority and customers who arrive via organic may eventually decide to go and purchase from you. As an SEO stakeholder, ensuring you're listed on these platforms is the first step. It's also worth leveraging resources from your CRM team (if you can) to monitor and respond to these reviews and take away any additional improvements that you could again employ in your product or site content.
The intertwining relationship between SEO and Digital PR
Digital PR has become a prominent and vital aspect of digital marketing in recent years. It naturally goes hand in hand with SEO and content marketing, with some key crossovers, such as link building, being core KPIs.
Digital PR is, as you would imagine, much like traditional PR insofar that the goal is to gain high-profile, positive coverage online with big publications. This can be through publishing articles and press releases, working with bloggers and journalists to pitch and work on ideas with a view to publication. It also covers the creation of viral moments through the means of publicity stunts or newsjacking, for example.
Many digital PR processes involve SEO right from the offset, with keyword research and competitor analysis assisting content ideas. Later on, backlink analysis and robust SEO reporting also form the backbone of a solid digital PR campaign. From an organic standpoint, the benefits of the two working together are clear: publishing digital PR content and getting backlinks on high-authority and industry-relevant websites will boost keyword rankings and referral traffic. You'll also see improved trust metrics with mentions on these sites, which will contribute to EAT scores, and this will in turn contribute to leads and assisted conversions.
Ensure there isn't too much duplication with what your content SEO team and digital PR team are doing and you could see a whole array of new users and customers on your site. Oftentimes, a reactionary or newsjacking piece of digital PR content pitched to a journalist at the right time can help bring new swatches of users that perhaps bigger, more long-term pieces of content marketing are unable to at a particular time.
Journalist connections forged through digital PR efforts are also vital in getting input on additional content marketing campaigns your wider SEO team may be working on. Just make sure your digital PR outreach team makes the placing of a dofollow backlink a dealbreaker from the offset!
Wrapping it all together
Work with your paid search team to exchange as many data points as possible. Marry your sets of keywords into separate tabs on a Google Sheet, so you can compare them easily and get an idea of where there's room for optimisation.

Use tools to find out what the top-performing social content around certain keywords is over any given time and use it to help inform your general SEO strategy.

Integrate data from your analytics platforms in terms of how users arrive on your site from the organic channel, how they interact with your content, and where they are dropping off, and match this with what the CRM team is doing in terms of conversion optimisation.

Ensure there isn't too much duplication with what your content SEO team and digital PR team are doing
A recurring theme through this piece is the requirement to be agile across your various digital teams and cross collaborate. This may seem obvious and well within the realms of common sense, though different teams across all types of businesses can easily become siloed by nature. There's nothing wrong with that, as it's natural to focus on the immediate and the needs of your own team. Rome is indeed burning, as many a marketing director may say, no matter how tongue in cheek
That being said, many of these aforementioned disciplines are growing increasingly intertwined and overlapping in their theory and required skill sets. This inevitably means that different digital teams will cross over in their ongoing projects and share their campaigns and roadmaps. If this isn't happening, take some time to put in frequent catch-ups with these teams to share learnings and discover how your ways of working could help each other in your organic growth.