Guides
Transitioning to Google Analytics 4: What you need to do before July 1st 2023
Google Analytics 4 arrived in late 2020, we wrote an in-depth piece on how you can complement your analytics reporting offering by using both GA4 and its predecessor, Universal Analytics (or "GA3"). The article still holds its relevance given nothing has changed, insofar as the marketing community still has access to both platforms and there are still great use cases for both, even with GA4 still in relative infancy.

However, one important milestone has come to pass since we wrote that piece: the announcement by Google to sunset Universal Analytics on July 1st, 2023. This means that all Universal Analytics accounts will stop processing new hits on this date, with users of the premium Universal Analytics 360 suite given an extra three months, with data ending on October 1st 2023.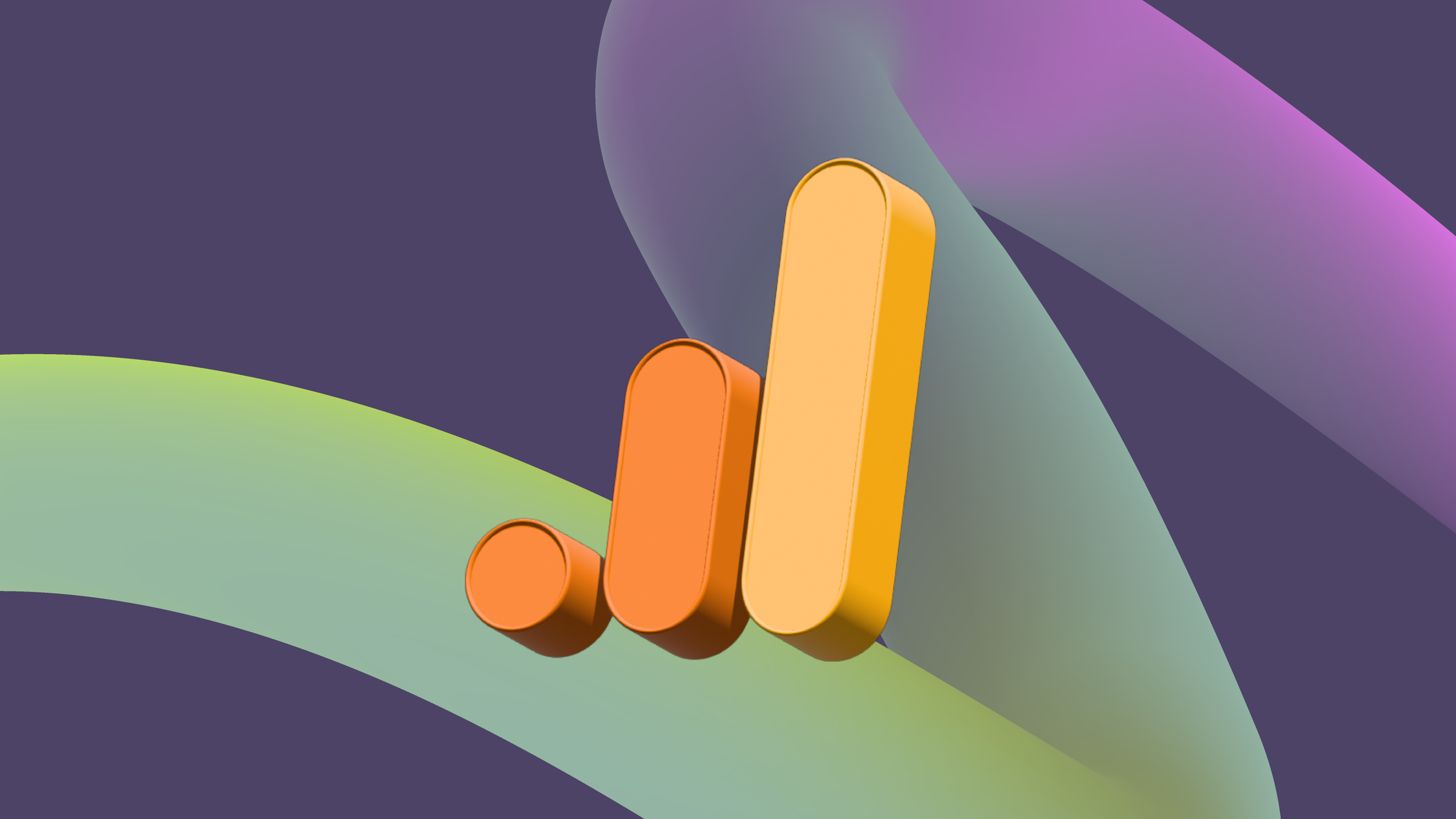 There is now a hard deadline for webmasters, agencies, business owners, and anyone who uses analytics to actively make the transition to GA4, otherwise, they risk losing valuable data tracking. Aside from Google formally announcing it on their blog, the message is driven further home to us all, as we are reminded of the deadline each time we log into GA with a pop-up banner at the top of our browsers. Even with various moans and groans in the industry regarding GA4's alleged current capability, it's hard to imagine Google shifting their position regarding the deadline. As such, we should all be actively working towards it.
We detailed a bit about what GA4 can offer in our previous article, so here we're going to delve into what you need to do to make the smooth transition from UA to GA4 and to ensure your data and reporting setups have contingency. We'll also dive into some of the new features so you can make full use of GA4's slightly different approach to analytics.
When should I make the switch?
There really is no time like the present. If you haven't already activated a GA4 account alongside your existing UA setup, then make sure you do so as soon as possible.
The looming deadline, July 1st 2023, is less than a year away and given that so much of SEO relies on the use of historical data, it's vital that there is at least a year's worth of reporting ready to go once UA is gone.
Even with Google saying that previous UA data will be there for at least six months, there's no guarantee of when it will actually disappear. It's best not to hedge your bets and better to work towards the July 2023 deadline.
If you haven't already, make sure you alert your clients and stakeholders regarding the shift. Use it as an opportunity to assert that you're being proactive regarding the change (a year can seem a long time in digital). Take care not to scare your stakeholders into thinking that their analytics are simply disappearing, and assure them that you'll take all the necessary steps to preserve data contingency while making full use of the new suite.
What should I do with my historical UA data?
For those who have switched over to GA4 before July 2022, you'll have the opportunity to capture roughly a year's worth of data in the new platform if everything is configured correctly.
Beyond this, Google has indicated that dormant UA properties, with all their historical data, will be available for a period of at least six months. The exact timing hasn't been confirmed, however. We can at least expect Google to remove UA from its analytics properties altogether at some point at the start of 2024, or soon thereafter.
Historical data going back further than a year is valuable for many reasons, so it's wise to back it up in some way. There are easy ways in which you can export all the different types of UA data from various segments and dashboards. This can be done into Excel sheets or uploaded into Google Sheets, where you can arrange the data exports and build out similar dashboards outside GA, in tools such as Google Data Studio. This will enable you to access similar semblances of the data visualisations you were used to in UA. Be sure to do this in the run up to the sunset, or, better still, before you switch to GA4.
Alongside capturing data in the platform itself, you will also need to be wary of any third-party SEO or reporting tools you have that rely on Google Analytics integrations for their day-to-day performance. As they rely on data connectors (and this includes reporting on Google Data Studio), all Universal Analytics data contingency will stop being collected and presented in these tools too. As with any new analytics tool, many of the popular third-party SEO tools are having to pivot their connectors to make use of the new GA4 API, and this will inevitably take time.
Moving on: how to set up a GA4 account and get your data flowing
New users to Google Analytics won't need to worry about this step, as, by default, Google will now present all users who open up new analytics accounts with GA4, not UA. If you're making the switch, however, it's a very straightforward process.
Head over to the admin section in the lower left and then, in the relevant property column, click on "GA4 Setup Assistant". From this, you'll be presented with a few options over data collecting, which in most cases will be possible by the use of existing analytics tags on your website (take a look at this guide from Google if this isn't the case).
Once you've hit "Create Property", GA will then create a new property using the same credentials of the UA account you've configured it from. By default, this setup will also create a connection between both the UA and GA4 properties, meaning configurations made to your existing UA property will largely be carried over.
The next step is to add data streams. Data streams refer to sources from which GA4 collects its data, which is one of the main differentiators between GA4 and UA. Instead of different views to track performance across different platforms, be it a website or app, data streams are used in one central property to track performance across any platforms you may want to collect data from. To track a data stream for your site, select "Web", enter the URL of your website and give it a name.
Further set-up and initial migration configurations
Make sure you toggle on "Enhanced measurement" during the data stream setup stage to ensure that GA4 tracks page views, link clicks, file downloads and other areas of engagement.
In addition, the "Setup Assistant" also has a number of features that need your attention. Many of these, such as audience definition, event measuring, and conversion set-ups, will automatically be carried over from your UA set-up by default, and should already be there when you migrate. If you're coming into GA4 anew or want to use this opportunity to set up new event or conversion set-ups, take a look at Google's own documentation on GA4 for an in-depth guide for all things events.
In addition, make sure you've got Google Signals turned on, so that all user demographic and interest data (the likes of which we're used to in UA) is pulled in.
GA4 also measures goals slightly differently to UA, insofar as everything is tied to events. Goals will need to be created in the GA4 dashboard or via Google Tag Manager implementation. If you're doing the former, head over to the admin section again and navigate to Setup Assistant, where you'll see the option to import existing goals from UA. You will have to recreate these existing goals as conversion events, as per the GA4 way of measuring, though you will see the familiar list of goals listed under "event name". Again, Google has documented how to do this in detail as part of an overall migration learning centre, which is worth reading further.
Migrating user permissions
When it comes to user permissions, moving to GA4 might allow the chance to take stock of your permissions in terms of who has admin, viewing or editing rights. You may have a list of old employees, partners or out-of-date email addresses assigned to your existing GA properties that haven't been looked at in a while. You may also want to limit who is able to build reporting dashboards in the "Explore" section of the tool.
Google has handily released an add-on called "GA4 Migrator for Google Analytics", which allows you to import all of this into a sheet and readminister it to GA4 accordingly as part of the overall migration process.
Data retention and a note on BigQuery
Once you're in the GA4 interface, one key thing to remember from the offset is to ensure you've got data retention toggled on for a period longer than two months. For whatever reason, the default setting for data retention on GA4 is two months, which means that any dashboards you build out in the Explore section will be unable to exceed periods of two months in terms of data reporting.
Head over to the admin section again and navigate to Data Settings and then Data Retention. From here, you'll be able to toggle this to a maximum of 14 months (or 50 if you're using the premium 360 version). This may not be enough if you're wanting to retain data over a long period, so it's worth considering warehouse storage options such as BigQuery to store your data and visualise it via connectors in Google Data Studio, Tableau or PowerBI.
One of the less talked about (and rather exciting) advantages of GA4 is the fact that it's opening up the ability to link BigQuery to allow users to export data and do as they see fit. Previously with UA, BigQuery integration was only available for paid 360 users. With GA4, it is now free before 1TB of querying and 10GB of storage.
To start with linking BigQuery, head on over to the admin space again. GA4 lists a number of product links under the Property column. Aside from the additional benefits of larger data warehouse storage, BigQuery offers the ability to go far and beyond the current interface of GA4 to take your analytics reporting to the next level, with customisable events dimensions and channel grouping. As part of the initial GA4 and ongoing migration, it's worth getting to grips with the newly-free capabilities of BigQuery.
Given the current iteration of GA4 is missing various data views and customisable dimensions compared to what we're used to in Universal Analytics (at least for now), it's definitely worth considering BigQuery and other connectors in order to get the best out of GA4.
New GA4 features to explore
Our previous GA4 article touched on some of the differences in how data is collected in GA4 compared to UA, as well as how data is presented, among other things.
Despite some being up in arms about the hard deadline and the apparent taking away of features from the UA suite, there are some new (and, dare we say, improved) features that you should utilise as part of your move over.
New metrics to track
The Explore section of GA offers up a new feature list of user lifetime metrics that are definitely worth exploring and adding to your dashboards.
Check these out by creating a new blank exploration. Here, you'll see the typical segments, dimensions, and metrics that you'll be able to drag and drop in to build out your report accordingly. Click on the plus sign in the top right of the report and click on "user lifetime". Click on the plus sign next to "Metrics" on the left-hand side and you'll see lots of new metrics, such as churn probability, predicted revenue, purchase probability, and much more. Take a look at what you can do with Explorations in GA4 here.
Anomaly detection
Another new feature worth exploring is the anomaly detection tool. On the GA4 home tab, scroll down to "Insights" and you'll see some sample graphs of data that GA4's machine learning algorithm deems useful. On the axis of each graph, you'll see an anomaly value, which is triggered each time something out of the ordinary occurs on the site's reporting. For example, if there's a sudden spike or drop in traffic or conversions that are different to what GA4 has decided is "expected", it will flag it as an anomaly, and it may be worth looking into.
When setting up an Exploration dashboard, you can enable anomaly detection in your reports and toggle its training period, as well as sensitivity. While this appears to be very much in beta, it's worth setting up the training period to as high as possible on the slider so it eventually becomes more accurate and familiar with the data patterns of your site. The downside of this is that seasonal peaks and troughs in traffic, or usual dips over weekend periods, may be flagged as anomalies, which isn't hugely helpful. It requires the eye of an expert analytics analyst to properly assess whether the anomaly is worth digging into or not.
It's worth keeping an eye on this feature as it improves its intelligence over time.
More in-depth user data
Getting detailed user data tied to events within GA4 is also one of the burgeoning improvements in the platform.
Going back to the Explore section of GA4, in your Exploration dashboards you can right-click on any data row on the right-hand side for more options. Click on "View users" and you'll get a user report created. Select "App-instance ID" on the users listed and you'll get a granular view of that user and their history, including when they were first seen, what their location is, device type, event interactions, and more.
Using the transition to achieve your ideal reporting scenario
Aside from using the migration as an opportunity to reassess your current user base credentials and carefully go through your existing goal setups, among other things, the switch to GA4 can help marketers fine-tune their overall analytics frameworks.
Universal Analytics has been in use since 2012. This is a particularly long time if you're a website owner who has seen multiple ongoing configurations to the analytics setup, and various attempts to create and customise views over time. Perhaps different partners or agencies have come and gone on the property too, each adding some sort of customisation. It's likely you've also gone through your fair share of website, server or CMS migrations, as well as wider business changes, which can contribute to GA setups being overly saturated and confusing.
While the impending change is scary – and again, do make sure you back up your historical data – moving everything over and migrating your users, goals, and conversion will, by proxy, allow you to fine-tune your setup.
It's clear that GA4, with its emphasis on users and events as overarching metrics, is built with consumers in mind, and with its current streamlined interface it does offer a simpler view that should empower you and your team to interpret data better.
During the migration, consult with your wider stakeholders and different digital departments and get some decisions on what everyone would like to see moved over, or indeed scrapped. Use it as an opportunity to explore the new GA4 features to fill in the gaps on anything that may have been missing from the UA setup. Take full advantage of the GA4 integrations and get as much out of the tool as you can. There may be a fair amount of technical work involved in getting the desired connections and general setups sorted.
For now, don't wait – switch on GA4 within your existing analytics properties to make sure you've got a year or so of data in the platform. While we encourage use of the platform from the offset to in order to familiarise yourself with the platform, take some time to reassess what your ideal reporting scenario is, and use the transition as an opportunity to refine this and bring people closer to the topic of data.
A final word: as GA4 is a relatively new product, be sure to keep a keen eye on the Google Analytics blog for future updates on the product and features. Fingers crossed there's no shortening of UA sunset deadlines.