Reddico Awards
The UK Agency Awards 2017
It's awards season. An excuse to dress up, eat, drink and celebrate in true Reddico fashion. This time we took a trip to London's Marble Arch and the stunning Montcalm Hotel for the UK Agency Awards – our first head-to-head against the country's finest and most respected marketing brains.
And what better way to introduce yourself to these national awards, than by scooping the prize for Best PR Campaign. This is from our work with Insurancewith on "Breast Cancer: Not Just for Girls", which earned over one million social impressions and was featured in national publications, including Hello! and the Daily Express.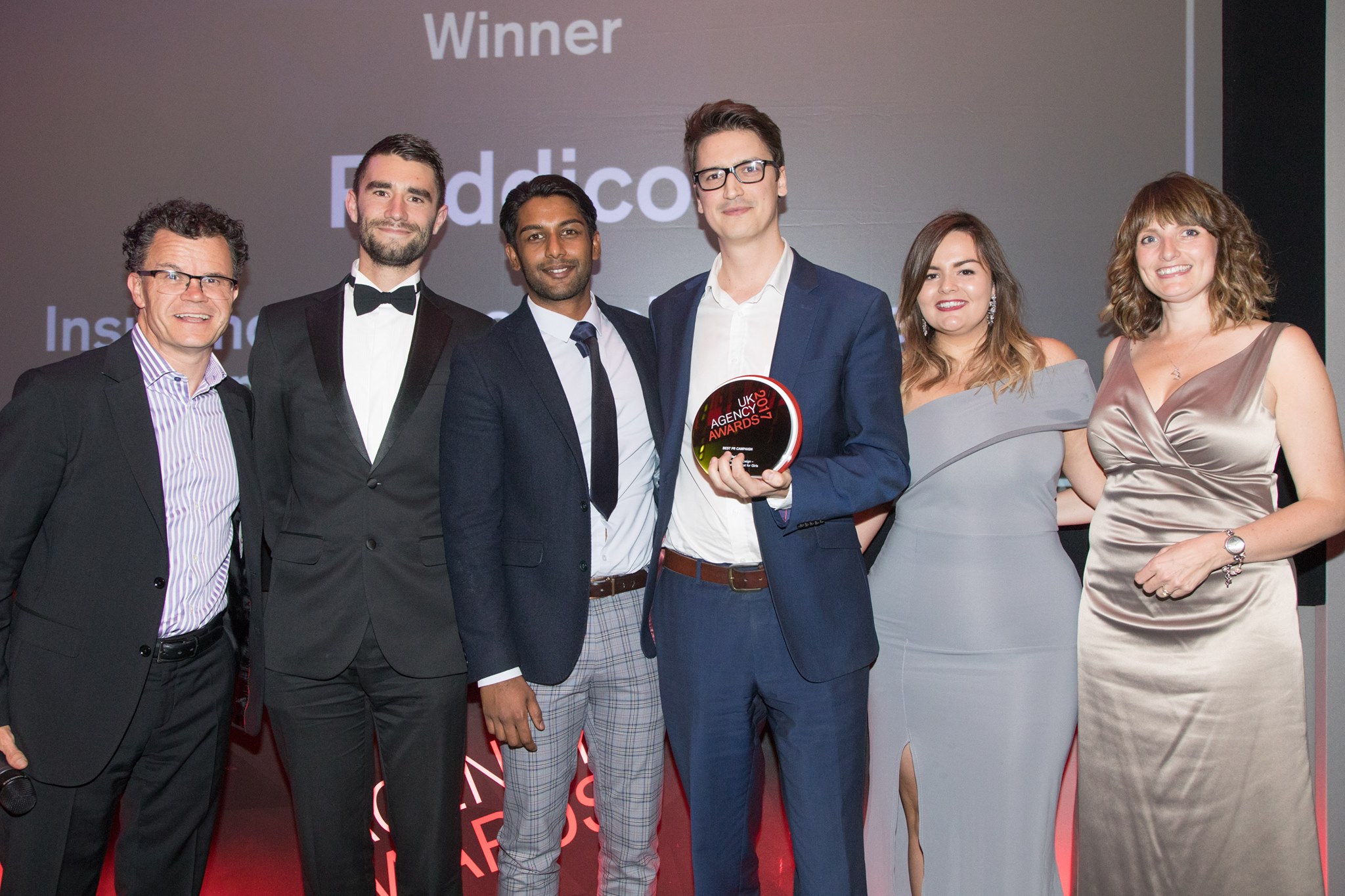 Up against huge brands and successful campaigns, including Paddy Power and the Chelsea Flower Show, taking the honours highlights the great work and commitment the team put into the breast cancer awareness campaign – and we deservedly came out top dog on the night.
The judges for this category said:
"This was a powerful campaign on a sensitive topic. Turning a pre-conceived idea of breast cancer into an impactful result by targeting men. The judges thought this was very smart and the effects of this will resonate for a long time."
The icing on the cake was that some of the team from Insurancewith were also with us, meaning we could all celebrate the joint efforts and share in the festivities.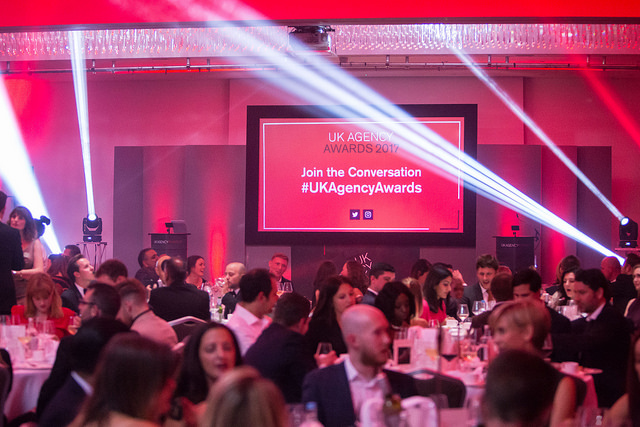 Reddico were also nominated for four other awards on the night – an amazing achievement to be recognised across the board in a range of categories.
Reddico Director, Craig McDermott, said: "To turn up to a national event such as the UK Agency Awards and leave with a trophy is fantastic. The competition on the night was fierce, with hugely respected agencies taking part – it shows just how far we've come as a company.
"I'm proud of the team and delighted to be part of a group that is not only nominated, but wins awards. It shows just how hard everyone works – and everyone's to thank for what we've achieved."
Our autumnal awards season continues next month. We're returning to the hunting ground of last year's Fastest Growth award at the Wirehive 100 – with an aim of winning back-to-back accolades. Fingers crossed for more success.