Guides
Web accessibility and SEO 
Ensuring a positive website experience for those who have disabilities such as visual impairments, hearing impairments or dyslexia, amongst others, is vital if we're to create a fully-inclusive experience in the digital world. This inclusivity can cover areas such as content formatting, navigation, images, colour contrast, and other visual aspects. It can include audio captioning, content width, text size and, of course, the way in which HTML is structured.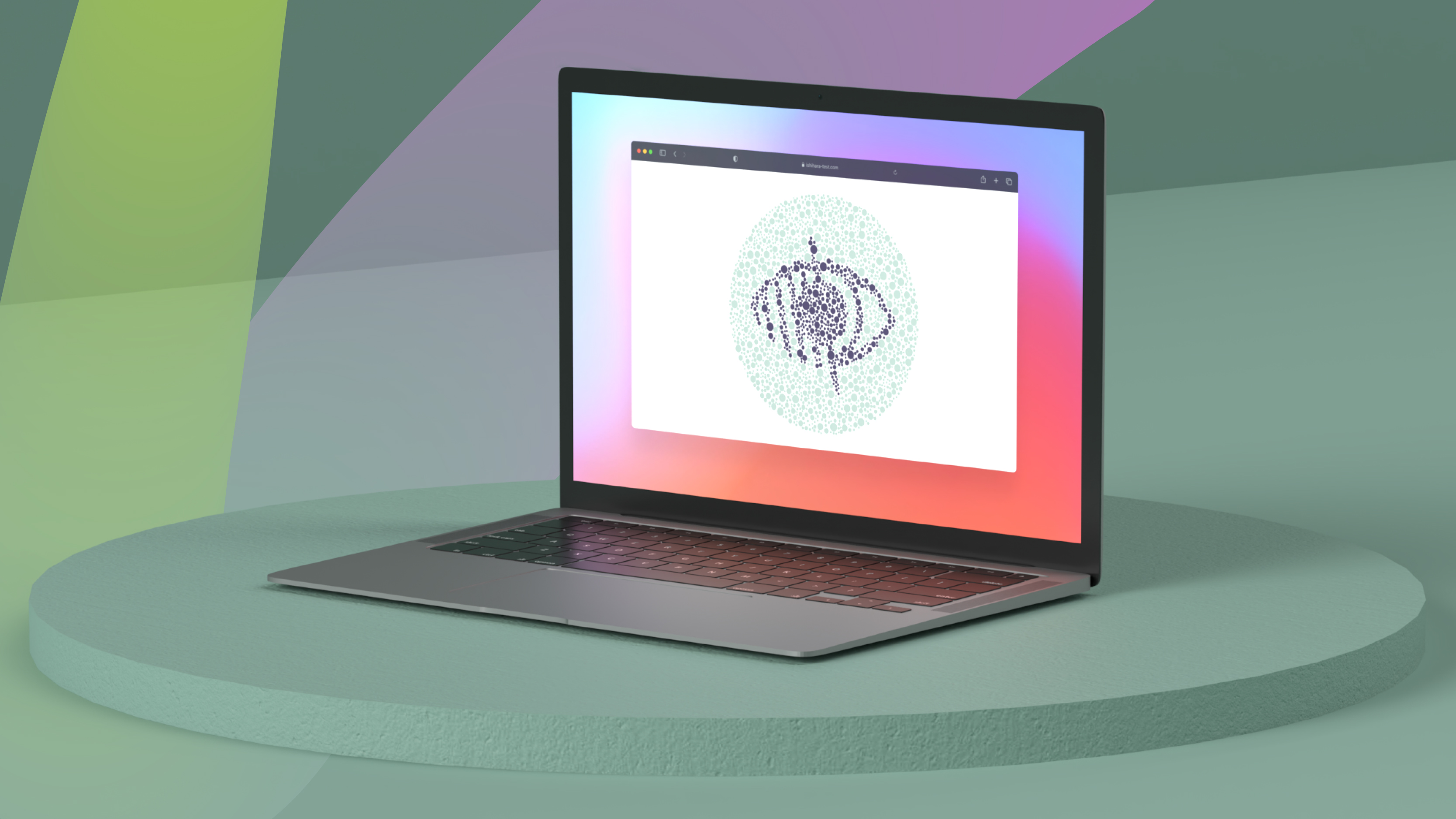 Sadly, there's still a lot of work to be done, with some studies suggesting that 97.4% of the world's websites do not offer full accessibility. Taking this further, there is an estimated £17 billion of potential lost online revenue every year due to websites not meeting the accessibility needs of all their users online.
As the industry deals with fast demands in timings and deadlines, web accessibility is often an overlooked aspect of digital marketing and web design. Though it shouldn't be. Indeed, Google has an entire section on accessibility guides for developers and publishers, and there's plenty of information out there on the web, which we'll reference later.
Aside from ensuring our websites are accessible to all users with accessibility needs, what does web accessibility boil down to? What are the actionable steps we can take today to ensure our digital presence is as inclusive as possible? What can we do to intertwine this with our SEO strategy and bring it to the forefront?
In this guide, we'll cover all the key aspects of attaining good web accessibility to ensure your website is as inclusive as possible, and how the topic of web accessibility transcends into everyday SEO.
What is web accessibility and why does it matter?
Web accessibility is the practice of making websites usual for everyone. This means that users are able to understand, navigate and interact with all aspects of a website. According to the Web Accessibility Initiative, this includes users with auditory, physical, cognitive, neurological, speech and visual impairments.
Web accessibility transcends users without disabilities, such as those with slow internet connections, users on different devices, and the elderly. It also considers users with temporary disabilities (such as a broken arm) and users who experience situational limitations, such as being in darkly lit rooms, or those who can't listen to audio where they are (such as on public transport).
Further web accessibility guidelines highlight the four accessibility principles of web accessibility to ensure an inclusive experience. These are:
Perceivable

Operable

Understandable

Robust
Ensuring a website is accessible is vital in providing a positive experience for all and has a knock-on effect on your visibility and traffic potential. This in turn leads to an impact on end-of-funnel events such as conversions.
There are also legal implications on not having good enough web accessibility standards. In recent times, various laws such as the European Accessibility Act, the Americans with Disabilities Act, and the UK Equality Act have led to instances of famous brands such as Domino's being sued over accessibility issues. Even Beyoncé was sued because her website was inaccessible to the visually impaired.
With this in mind, what is the crossover between web accessibility and SEO and why is it important?
Businesses want their websites crawled, indexed and ranked by search engines. However, Google is increasingly moving towards a shift to providing a good user and accessibility experience. This is echoed in recent initiatives such as Core Web Vitals, Page Experience and, to an extent, the Helpful Content Update.
In terms of web design and accessibility, SEO can play a big role in optimising in a number of areas, such as page titles, alt text, header tag markup and more. Let's take a deeper look at how to improve web accessibility through SEO practices and how this can matter in the context of web users with accessibility issues. We'll also touch on cross-party areas that SEO teams can have an impact on, given the increasing overlap with SEO and design, UI and content in recent years.
SEO practices to improve web accessibility
For your SEO team, some of the below elements will be part and parcel of core SEO practices. Emphasising the need to work with your relevant stakeholders on these (be it in product or development) at various different stages of your web build journey is vital to ensure a good accessibility experience for all.
Ensuring page titles are optimised and unique
Often at the forefront of on-page SEO, page titles are a vital component of working towards achieving desired search engine rankings, but they play a crucial role in accessibility too. Screen readers (a tool which reads out text or translates it to braille) play a vital role in web accessibility for the visually impaired and rely on page titles to communicate to their users what the page they're navigating is about.
Use clear, sequential header tags
Another big part of SEO, header tags also inform users with tools such as screen readers to help them consume information on a page. Screen readers allow people to jump from heading to heading in order to scan the content on the page, so ensuring that they're marked up hierarchically – with article titles wrapped in <h1> headings, sub-sections in <h2> headings and <h3> headers below this – can play a vital role in achieving accessibility.
The role of alt text in web accessibility
Alt text, which is a line of HTML used to describe an image, should never be neglected when it comes to SEO in the context of web accessibility. Many tools will often flag missing alt text as a "low-priority" issue, and outside of automation practices, they can be arduous to optimise if you're dealing with thousands of images. Make sure this isn't the case, however. Screen readers will communicate to visually impaired users the content and context of an image based on its alt text markup, so make sure these are as descriptive and accurate as can be. Keep your alt text concise and use clear, natural language. You may be missing out on huge traffic opportunities if not.
Use descriptive anchor text in hyperlinks
How often do we come across anchor text on hyperlinks that simply use words such as "read more" or "click here"? This isn't helpful for search engines or users. If you're linking to a relevant article on your page, ensure the anchor text on the hyperlink actually describes the page it is linking to. Screen readers will pass through a page and will inform users of anchor texts on a page. For a visually impaired user, for example, anchor text with "check out our related guide on web accessibility improvements" as opposed to "read more here" will assist with understanding and will encourage click-throughs.
Utilising breadcrumb mark-up for navigation
Breadcrumbs serve a vital internal linking function on a website, providing a clear journey for users and search engines to understand how pages related to each other in their overall site architecture. For accessibility purposes, they allow users using screen readers or screen magnifiers to scroll through your website categories and head back and forth across different areas of your site with ease. Ensure breadcrumbs links are clear and obvious on the page and have descriptive link text.
Improving readability
Harking back to Google's ventures to optimise site content for the user as opposed to the search engine, ensuring that your content is clearly structured in its formatting, isn't stuffed with keywords, and is digestible and authoritative is key. For accessibility purposes, avoid overly long paragraphs and ensure the text is large enough, with clear line breaks where necessary. Consider bolding out key elements of your content as well as using lists and bullet points to break up text and summarise key points.
Other avenues of web accessibility to consider
Web accessibility is a vast topic and does extend beyond what SEO as a discipline may traditionally consider within its ballpark. That doesn't mean your team can't work across departments to improve user experience and accessibility, however. Here are some additional core aspects of web accessibility that should also be considered.
Colour contrast
Colour contrast, in the context of web accessibility, refers to the difference in brightness between the background colours of a web page and the foreground colours, such as the text and content. It's important to ensure there is a clear colour distinction (ideally a ratio of at least 4.5:1) on colour elements on text, images, icons and buttons. This ensures users with visual impairments such as colour blindness and users in dark-lit areas are able to understand what's on the screen.
Video/audio captions and transcripts
Ensuring there are full text transcripts available of rich media recordings – be it podcasts or videos or others – is another important step to accessibility inclusiveness. Full transcripts available on the page are also a great way to give additional signals to Google as to what your audio and video content is about and of course, provide accessibility to the audibly impaired. Moz does a great job with this in their Whiteboard Fridays, providing clear and full audio transcripts of their training videos on the same page.
Full functionality with a keyboard
Not everyone is able to use a mouse, so ensure that all clickable elements of your site are accessible via the keyboard. Users should be able to jump through menu items or different selectable elements of a page using the "tab" key, while the "enter" key should be used for clicking through, for example.
What else is there to consider?
We've only really touched the surface of all the elements of web accessibility as a whole. For further learning on web accessibility as a topic and further fundamentals, we recommend delving into the Web Accessibility Initiative
How do I test my site for web accessibility?
There are plenty of tools on the market that can assist with testing for web accessibility standards, many of which come in the form of browser plugins and can be used as you scroll through a website.
Within Google Search Console, there are the Page Experience and Mobile Usability reports that can give you top-level metrics surrounding Core Web Vitals as well as granular information on text size and content width (for mobile). URLs flagged as failing in these areas can be a good start in terms of debugging potential accessibility issues.
Google Lighthouse, alongside its performance and SEO scores, also has an accessibility grading which triggers hints such as images with missing alt attributes and links without contextual anchor text. Lighthouse can analyse a page on a separate tab, though you can also make use of it within Chrome DevTools to assess individual elements and potential improvements on the page you're looking at.
A number of familiar SEO and performance tools also offer accessibility testing in their arsenal, with Siteimprove and Sitebulb being a couple to call out.
There is also a wide range of tools listed on the Web Accessibility Initiative website. One to look at is the WAVE Evaluation Tool (a Chrome browser plugin) which provides insightful visual feedback on your site by adding icons and indicators to your page to help identify fixes.
Making the web accessible and inclusive for everyone
Bringing web accessibility to the forefront of your SEO and digital strategy not only ensures that you're opening up your business offering to as many people as possible, but also makes the web a much more inclusive place for those with disabilities or with accessibility needs.
The web has seen many different eras in terms of website styles, design trends and UI trajectories. While the website trends are generally heading in the direction of being user-first, the current statistics mentioned above, proven by simply looking at certain popular websites, suggest there is a lot of work to be done.
That being said, there's more than enough information out there on how you can bring web accessibility into your central wheelhouse moving forward. We hope this piece has served as an instigator in understanding not only the opportunity available from web accessibility best practices, but also the social responsibility we have as digital marketers to make the web a better and more accessible place for all.