Guides
eCommerce SEO for enterprise sites in 2022
Getting eCommerce SEO right, particularly when it comes to handling large enterprise sites with huge product inventories, countless categories and, subsequently, hundreds of thousands of URLs, can be a mind-boggling task. If you're coming in to oversee a large eCommerce brand and you've seen there are issues with crawl efficiency, duplicate content, poorly optimised category pages and key product URLs getting lost in the index, it can be difficult to know where to start.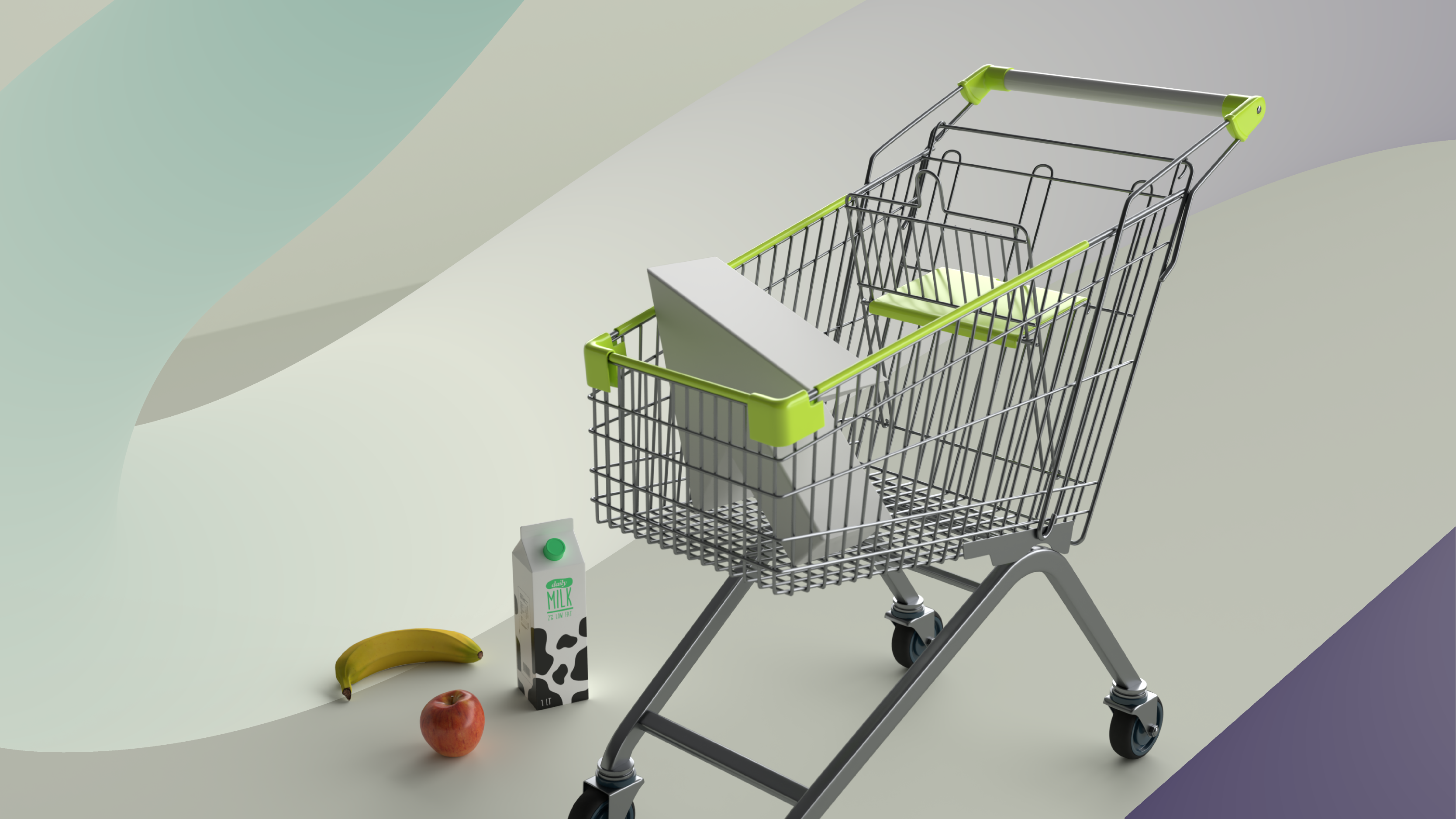 Like any product and indeed website, there is no silver bullet or magic formula that will guarantee success. It's about being able to identify priorities and make informed, data-centric decisions that you can put forward to your team and convince them to move forward accordingly.
For an eCommerce site, this may be going down the route of optimising category pages to enhance user journeys to your money pages. It may be enhancing your SKU pages with review schema, or even running an entire site architecture re-haul to address fundamental crawling and indexing problems across the site.
While there may be no silver bullet when it comes to getting eCommerce SEO right, in this guide we'll go in-depth on the fundamentals of eCommerce SEO that every enterprise business should address.
Site architecture
URL structure and overall site architecture matter hugely when it comes to helping Google crawl and index your site effectively. Poor architecture, URL navigation and internal linking can lead to issues with important content being ignored by Google, among other things.
As a general rule, Google likes sites that have a simple, scalable architecture with clean navigation. Key categories and subcategories should be easily navigable from the homepage, and the user should arrive at the choice of products they wish to view with no more than three clicks from the homepage.
Adding categories within categories and adding new layers to existing sub-sections of your site every time a new offering is launched isn't a sustainable way of maintaining your site architecture, and will mean your key money pages are pushed further and further down the site hierarchy.
However, the reality is that as sites grow, brand offerings morph and inventories are chopped and changed amidst a fast-paced work environment, there can be instances where SEO considerations around site architecture are missed. Very few people are in the privileged position where they can call the shots of the site architecture of large eCommerce brands from the offset and often have to deal with what they inherit. It is also not likely to be technically (or financially) feasible to undertake an overhaul of your website's architecture at any given time (aside perhaps from a general rebrand), and major upheaval to URL or site structure can carry big SEO risks if a site has a foothold on Google and is making money, even if its structure is suboptimal.
Instead, use your influence to make improvements as and when you can as new products or pages are rolled out. Look at how you can better integrate categories and sections of the site that could be performing better within the main hierarchy of the site through internal linking. Build a case to bring similar categories further up the nav hierarchy if there is keyword and conversion forecasting data to do so. Consider optimising your footer so that links to all your key categories are readily crawlable from the homepage. If you're overseeing a large eCommerce site, look at the creation and submission of individual sitemaps for different sections of the site, (ensuring they don't exceed 50,000 URLs each) to encourage Google to crawl these sections more regularly.
We wrote a wider piece on optimising site architecture for SEO recently, so check it out for further tips on the topic of site architecture.
A note on faceted navigation
Another way to address complex inventories across large eCommerce sites in your site structure is through the use of faceted navigation. Faceted navigation is a common UX technique used on large eCommerce sites where users can conveniently toggle various attributes to filter through different products on a category page to narrow down their search. On a clothing store, for example, users on a shirt category page might be able to filter by price range, size, colour, brand, style and more.
When a user selects their chosen filters, JavaScript is executed to reload the page with products that are tagged according to the user's selection. Faceted navigation, while great for the user, can bring with it some SEO headaches, namely around potential duplicate content and indexation issues. A common error is carrying over blocks of category text that don't change dynamically when a user selects certain facets and the URL changes. In addition, endless amounts of crawlable URL variables can also be created when a user toggles between different facets. This can lead to crawl budget issues, and Google focusing on deep-set faceted URLs instead of your core category pages.
If you're using faceted navigation, make sure any facets you want to be indexed are done so based on keyword search demand. Conversely, rules need to be considered to rule out thousands of faceted URLs being inadvertently indexed. Consider canonicalization strategies or inserting URL parameters after a certain amount of facets are selected to discourage Google from indexing them.
Optimising category pages
Your category pages are the gateway to your product database. As many top or mid-stage of the funnel buyers are more likely to search for category-related keywords than specific product names (think "men's blue jeans" instead of "men's blue jeans for medium build and average height made by Levi's") it's vital to ensure your category pages capture these users at this stage of the journey in the SERP.
Carrying out in-depth keyword research and competitor analysis, to ensure your category and subcategory pages match the search intent of your potential customers, is the first step towards ranking where you should be. Analyse your current performance using your preferred keyword ranking tool and look for opportunities where you could be doing better. Aside from getting on-page SEO elements right, make sure your category and subcategory pages are marked up with short but unique descriptions (ideally at the top of the page) to help both Google and the user know what the page is about.
Many enterprise eCommerce sites may rely on templated measures to generate category pages, with thin, templated text that is spun up by means of automation and affiliated product pages housed alongside the usual filters and modifiers. While resource savvy, this is becoming increasingly problematic, particularly in light of Google's recently announced helpful content update, which is likely to negatively impact sites that use automation to produce content. Review your category and subcategory database, and make sure there is clear and unique text that's useful to the user in the context of the category. What is it about your offering in this category that sets you apart from other options?
Outside of better content to help the user (and search engines) contextualise, make sure your category and subcategory pages speak to each other and are intertwined through internal linking journeys. Outside of links from nav dropdowns and footers, ensure you've implemented clear linking journeys within the categories themselves. For example, if a user is browsing through a "sweater" category, make sure links to any subcategories you have ("pullover sweaters" and "cardigan sweaters" for example) are clear for the user so they have the option to explore further. You may also want to consider more nuanced internal linking journeys for potential companion categories. For example, a user looking at sweaters may also be interested in other winter wear categories, so insert prompts for them to continue buying associated products.
URL handling
Site architecture is certainly an overarching topic you should keep in mind at all times when overseeing an eCommerce SEO programme. However, under its wider umbrella, there are some individual challenges and opportunities native to eCommerce SEO that are related to URL handling across your site.
Pagination
Pagination is the practice of handling subsets of products under any given category or search result (usually using parameter URLs) within your eCommerce site, whereby the user has to click "next page" or "view more". It can carry some risks for SEO visibility if not managed correctly.
There are a few out-of-date practices when it comes to this area, and they need addressing in the context of modern-day eCommerce SEO. A common, yet misinformed tactic across some eCommerce categories, where there are large inventories displayed across paginated pages, is to encourage Google to focus on the "main" or first page of the set, with presumed reasons to consolidate authority to a root page or save on crawl budget. This can be done by canonicalising parameter URLs to the original root. However, this runs the risk of letting Google inform you that you only have a single page of results under a category when indeed you may have thousands, thus demeaning your authority on any given category and hindering your chances for unique pages within the pagination sequence to be crawled and indexed.
A more extreme example of this is to noindex paginated pages, which will result in potential ranking signals from these affiliated pages being ignored.
The main thing to remember is to encourage Google to discover these paginated pages by using self-canonicalisation and clear internal linking through the journey. To tackle duplicate content risks and the wrong paginated URL showing up in the SERP, you can look at ways to encourage Google to display the root page in the SERPs instead of the paginated pages by adding intro text on the root page and not the paginated pages, and not uploading them to XML sitemaps. This will ensure the paginated pages are still crawled in relation to the root page, but aren't competing for it in the SERP.
One key thing to remember is that paginated pages are not treated differently and are viewed as normal pages, as confirmed by Google's John Mueller on a recent webmaster hangout.

Managing SKU product variants
Many eCommerce inventories will have variants tied into products that may have different features. If you run a fashion brand that sells high-end trousers, it's likely that you'll have variant pages for these that have their own separate pages. For example, there may be a URL for a trouser model that looks something like this:
topfashion.com/trousers/the-classic-chino
Upon clicking through the "classic chino" page the user then may have the option to select a colour, which in turn generates unique URLs:
topfashion.com/trousers/the-classic-chino-blue
topfashion.com/trousers/the-classic-chino-beige
topfashion.com/trousers/the-classic-chino-grey
Depending on your set-up, the URL may be parameterised
(topfashion.com/trousers/the-classic-chino?=grey)
If you're managing a large site with thousands of products that each have say ten to fifteen variants, the potential for URL bloat and indeed duplicate or near-duplicate content can be headache-inducing from an SEO standpoint. Now, looking at this from an indexation management point of view there may be a temptation to limit this by canonicalising all variant URLs (parameter or otherwise) to the root URL.
Unless there is clear evidence that there is either A) little-to-no keyword opportunity on certain product feature variants, or B) little-to-no historic organic traffic to these variant URLs, then it's recommended to open up these product variants to indexation. Users are much smarter these days and know what they're looking for. Indeed, a search for "blue men's slim fit chinos" as opposed to "blue chinos" shows a much more advanced buyer intent that is much further down the purchase funnel. You'll want to make sure you have that product variant page ready and waiting.
One instance where you may want to consider a nuanced canonicalisation-to-root-page strategy on product variant URLs is where there are instances of additional parameters being added to the product URL if a user is toggling multiple modifiers on one page. This is a rare occurrence in modern-day dynamic eCommerce web design, however.
Enhancing your product URLs with structured data
There are many ways in which you enhance the SERP visibility of almost any humble webpage with structured data. If it's a recipe article, for example, you'll want to consider inserting structured data elements into the HTML of the page that describe the title of the page, the author, and the recipe. Correct markup of this will greatly increase your chances of getting larger real estate in Google above traditional search results, particularly on mobile.
For eCommerce brands, there are a number of enhancements you can make via the markup libraries available on Schema.org. For product pages, for example, if you're a business that has confidence in its products being well-received by your customers, you may want to consider adding a review function within your SKU URLs. Nesting the review content of your pages correctly using the review property from Schema.org within the HTML of the page and then using the AggregateRating property to consolidate these reviews into an overall score will give you a chance of obtaining a star review rich snippet on Google search. Use of the review function alongside fully-fleshed out product structured data (including image URLs, product name, type, price, description and so on) will greatly enhance the user experience of your product pages, both in the SERPs and on site. If someone were to Google the name of a product you offer and you rank well for this term, a healthy star rating generated by your structured data enhancements is likely to increase trust and the likelihood of click-throughs and subsequent purchases.
One other structured data element to consider is the FAQ property. During the discover intent phase, users often explore the finer details of the product they are interested in purchasing by Googling questions around various elements of the product's offering. Head over to your reliable keyword research tool to harvest ideas for long-tail FAQ content on your product pages, or simply look at the "Related Searches" at the bottom of the SERP or "People Also Ask" FAQ snippets for ideas.
Answering questions commonly asked by users about your products on the page will likely keep them on the page for longer and potentially sway them towards buying. Correct Schema markup of FAQ content will also potentially grant you rich snippets in the SERP either in answer box results or FAQ snippet dropdowns. Read up about implementing FAQ structured data here.
When dealing with thousands of potential product pages, implementing Schema markup can become quite technical fast and quite a fiddly affair. Google Search Console's "Enhancements" section will show you if these are being parsed correctly or contain errors or warnings, and you can also validate your structured data code using Google's free Rich Results Test tool.
Managing your business presence in Google
Moving off-site into the wider realms of SERP visibility and indeed SERP reputation management, eCommerce businesses need to be proactive in managing their Google Business Profiles, particularly if they have physical stores. If you're a big franchise with multiple locations across a country, it is encouraged that you go through the steps of claiming these business locations on Google Maps and then go on to customise them by providing as much descriptive detail about your brand as you can, including products sold, opening hours, accessibility features, store addresses and, of course, links to your website.
Local SEO is important for larger, regional brands that have footprints in locations across the country and want to capture local audiences. The opportunity around search terms such as "sofas near me" or "suits in XXXX location" is huge, and having a detailed, verified Google Business Profile for a location where your business has a physical store will help in maximising additional traffic streams. Encourage users to leave reviews on these business profiles, as these are vital factors in how local listings are ranked.
Studies by Google suggest that 76% of users who conduct local searches on their smartphone end up visiting a physical store within 24 hours and 28% of these actually end up purchasing. An eCommerce site owner would do anything for conversion numbers in that ballpark, so ignoring the opportunities presented by local SEO and Google Business Profiles would be ill advised.
Final thoughts
When you're overseeing a large eCommerce operation with product departments, inventories and a large website, choosing what to focus on and making the case to larger stakeholder groups can be difficult. Much of what we've covered here aligns with general best practices in lieu of how search engines have evolved and how bots have become smarter. Modern search enhancements such as structured data and business profile management have also been factored in and should be given their dues.
However, the reality is that with everything running on full steam and with budget and resource constraints, you may find it difficult to devote your attention fully to getting one area perfect, be it category pages or site architecture.
Instead, always follow the data when it comes to making decisions on what to improve. Harking back to the new helpful content update, make sure you're optimising for users primarily, as opposed to solely for search engines.