Guides
Alternative keyword research and content creation techniques for enterprise brands 
If you're running a large enterprise brand in a competitive industry, be it an eCommerce site, a SaaS tool or a service-based offering, then getting ahead or even maintaining your position in the top SERP spots can be challenging.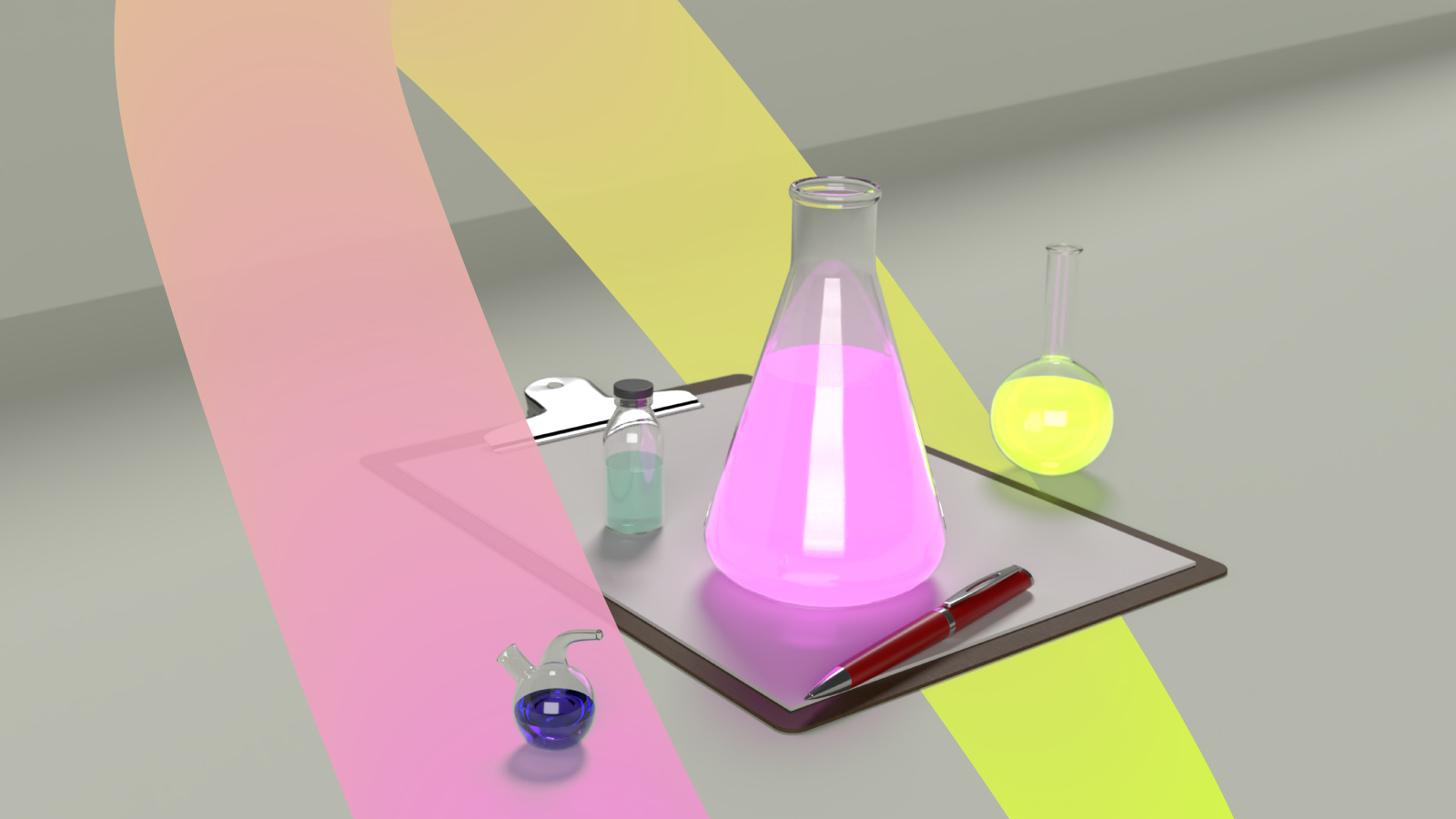 The increasing importance and awareness of SEO as a vital channel for customer acquisition will only see this rise further in the future. But with additional interest comes increased competition. Not only will your competitors be doing all they can to improve and maintain their content offering to get ahead in the SERPs, but they're also likely to invest more in digital PR and link acquisition to aid in this.
When it comes to keyword research and identifying content opportunities to cut through, this makes the landscape tougher. Established methods such as conducting content gap analysis, assessing competitor content and making your own versions stronger are, of course, still valid and should be integral in your day-to-day strategy.
However, what can we do in terms of thinking outside the box when it comes to unearthing content opportunities? Are there tools or methods we can use to get ahead in ways that our competitors might not be considering? Here, we'll discuss some alternative keyword research and content creation techniques you may want to consider making part of your everyday practices.
Looking at search intent in more detail
We wrote an in-depth piece on capturing user intent in SEO some time ago and covered how to optimise it in some detail. The article covers the three main types of intent: navigational, informational and commercial. These are usually discussed under the bracket of search intent and are very relevant when looking at how to frame content.
In truth, there are more than just three types of search intent, something which Lily Ray touched on in her recent talk at SearchLove. Relating back to the essence of human behaviour around intent (and how this translates into search), the adjectives and further intent types we could bring into the conversation are potentially endless.
For example, is my intent informational when I'm in a restaurant and I hear a song I like and want to know the artist? Yes, but more specifically, the intent relates to discovering a song, for which a Google search could be "who sings the song with the lyrics XYZ". A simple Google of a snippet of lyrics these days will often result in the song and artist being displayed, and this specific intent should have its own classification.
There are plenty of other examples of search intent. There's fact-checking intent – looking for confirmation from reputable news and government publications about current news events. This is particularly important in the age of misinformation and fake news. Then there are the simple, everyday things such as spell checking and searching for medical symptoms, something many of us may do on a regular basis.
When it comes to exploring this further, sit down with your team and think about more granular types of intent specific to your industry or the service you offer. Let's take the healthy foods arena as an example. From the point of view of a consumer, they may want to dig deeper into the reputational analysis (another intent type in its own right) and comparison of brands. A typical search could be "protein powder brand X vs brand Y" or "is brand X protein powder healthier than brand Y protein powder?" Consider how you could capture this intent by looking at keywords to formulate comparison content on the nutritional value of your brand, or the key USPs of what makes your products different.
Obviously, you won't want to make informational content overly biased in your brand's favour, as users can see when this sort of commercial angle is used. But there are ways in which you can address this type of search demand by looking at the pros and cons of your brand and others under the wider theme of what makes yours different from the rest.
This distils into off-page SEO as well as how you manage your reputation outside of your website. Think about how you can capitalise this intent on industry-relevant forums and review sites, for example.
Harvesting keyword and content opportunities from forums
Ever thought that your usual keyword research tools often don't bring you the fresh ideas that you need, or that the SERP landscape around these keywords is too competitive? Outside of major planned content campaigns, there's always a perpetual need to source new content ideas to draw in users and stay on top.
One way to get new ideas is to complement your keyword research and content ideation by exploring forum websites. A great place to start is platforms such as Quora and Reddit. Long-tail informational-type queries pulled up from these platforms often crop up in the SERP, indicating that Google shows some degree of favour towards them.
Search for topics relevant to your industry within these forums and get an idea as to what the user base is talking about. Users who actively commit time to get involved in forum discussions on certain industry topics or niches are likely to be invested and a good representation of what your potential customers care about.
Aside from conducting qualitative sentiment analysis from these forums, a neat trick is to head to a subforum relevant to your industry. In Reddit's case, look at your desired subforum or "subreddit" page. Grab the URL and feed it into a keyword analysis tool such as Ahrefs or Semrush. From that URL path, you'll then get a broad list of keywords that your subforum ranks for and a potential goldmine of content ideas. One popular forum thread that drives traffic for Reddit or Quora could be converted into an authoritative, high-quality blog post or article that could be a solid driver of traffic for your own site for some time.
Outside of mainstream public forums, there are endless lists of forums attributed to certain niches. The healthy food industry, for example, has very active platforms with a passionate user base, such as Discuss Cooking and HealthUnlocked. Get involved in the conversation in your industry and find out what your users are talking about.
A similar approach can be applied to industry pockets within social media. While it may be more difficult to extract keyword data from URL paths due to how URLs within social media platforms are usually structured, there are plenty of social media listening tools on the market that can help bring additional firepower to your content ideas.
If you're struggling for ways to make an impact and convince your stakeholders that there's an opportunity the business may be neglecting, this may be an avenue worth exploring. The means to research and identify such opportunities won't be massively expensive, and the time required to present solid research and numbers on what you could be missing out on may prove invaluable.
Zero search volume keywords
Keyword research has come a long way from the early days when businesses were looking largely at short-tail terms made up of two or three words. It's also evolved beyond the approach where only search volumes over a certain threshold were considered. Having good search volume is still vital, though it doesn't fully capture the nuances of the modern search engine user and the nature of how they're searching.
For example, the search term "women's shoes in black" will no doubt yield large volumes, though will of course be ultra-competitive, and may not have outright purchase or conversion potential behind it. "Women's shoes in black size 7 by Doc Martens", however, shows clear intent of what the user wants in terms of style, size and brand, and will gleam a much higher conversion potential. The caveat here is that it will no doubt return little-to-no search volume in our toolsets, which can make it difficult for stakeholders to get behind.
We've touched on the advanced techniques surrounding search intent already, though many top keyword research tools won't show us the potential of "zero search volume keywords". There are many ways to look for these, though a good place to start is the SERP.
For example, zero (or low) search volume keyword ideas can be extracted from the People Also Ask section of the SERP. Take a look at any given topic using a long or short-tail search term and scroll down to the People Also Ask section to see what the questions are and what content snippets are being used to provide answers. You can keep on browsing these the more you click on them in the SERP for further ideas. People Also Ask results can be used to help inform fresh content altogether, or to enhance your existing content by utilising FAQ Schema, giving your brand a chance to own a place in the People Also Ask space if done correctly. Use tools like Answer the Public to harvest ideas in bulk. Similarly, Related Searches, shown at the bottom of any given SERP, can also help in providing more inspiration.
Chrome plugins such as Keywords Everywhere or Keyword Surfer can also help with uncovering such gems, as they provide estimated search volumes alongside Google's autocomplete algorithm when typing in a root term. Typing in "what's the best healthy food" in the search bar yields related searches such as "what's the best healthy diet" and "what is the best healthy food delivery service", and browser plugins such as the above can be a great way of sizing up potential content ideas.
Another place to go is Google Search Console. Take a look at the performance dashboard and view the queries tab. You'll get a view as to what queries are driving impressions and clicks to your site. If you spot a long-tail keyword that your site is frequently enjoying impressions for, but isn't converting into much traffic, it could be a sign to provide a better user journey or content piece to match this.
Reactive content
While often more suited to the realms of social media in terms of the potential for virality and engagement over content that tackles events as they unfold, there is a space for reactive content that garners quick SEO gains, if done correctly. News publications are a common type of website that perform well in this field, though they have the teams and resources to put up articles relatively quickly. These will often enjoy a short-but-sweet tenure at the top of the SERP, as well as in Google News.
Think of topics around breaking news items in politics, football transfer rumours or celebrity breaking news – these often get bumped up to the top of the SERP as they align with what users are searching around a topic in an incredibly timely manner. Even if the articles themselves are pretty thin and don't necessarily provide much tangible use, they still do well.
Unless you work for a major news or sports publication or a celebrity gossip magazine, it can be difficult to get ahead here. Difficulties also arise in having the resources to jump on reactive opportunities, as well as getting content signed off, uploaded to your CMS and pushed live in time.
Every industry will have content calendars that have planned-out content campaigns around certain times of the year, be it Christmas, Halloween or Valentine's Day. However, there are always plenty of seasonal content opportunities with topical relevance at any given time that your team could ideate something of value for.
Work in the housing industry? How about an up-to-date guide on where the biggest increases and decreases in house prices are in light of recent economic developments? If you're in the charity field, there could be ideas around little-known household items to donate to food banks, in light of the cost of living crisis.
While speed is a key factor in successful, reactive content that strikes the correct tone at the correct time, the aforementioned smash-and-grab news articles likely won't last too long in the limelight, and there are arguments to build something thoughtful that has evergreen qualities users return to.
In terms of keyword research for reactive content, Google Trends is a great place to garner a sense of public sentiment over topics related to your industry. Its homepage presents key terms that are trending at any given moment, and a broad search around a term (say, "housing") will present you with related queries that are rising in popularity. All of this data is readily exportable, can be spliced by country, and is a great ally alongside your overall keyword research arsenal.
Further down the line, once you have a contemporary idea in progress that's backed up by solid data and expertise, reach out to your network of journalists to see if there are any bites. Lining up placement and input from journalists early can be a great way to sense whether your reactive idea will fly or not, and using tools like Help a Reporter Out (HARO) can connect you to the right people if you require.
Convincing your business to think outside the box
Many enterprise businesses will have their set budgets for SEO and what they intend to put into tooling, resource and content. While it may be difficult to persuade large businesses to invest outside of what's already been allocated, it's best to communicate the need to be flexible and to keep on top of your competitors.
Most of these techniques don't require vast amounts of extra budget input, nor do they need a huge amount of resources to identify opportunities. They serve rather as a pivot in the overall approach to highlight additional content opportunities outside of business as usual.