To make a real and meaningful impact on the lives of our team, our clients and the community in which we live.
01
Reflection from the last 12 months
It has been a strange few years for everyone, as life as we knew it came to a halt, lockdowns kept us at home for months on end, and the NHS was on the verge of breaking – with record numbers of COVID-19 cases and hospitalisations on an almost daily basis.
We're incredibly proud of how the team dealt with the tough situations and challenges we encountered over the previous 12 months – and first of all want to say a big thank you to everyone across Reddico for playing their part in helping us to come out of the other side in a strong position.
And it's a position that has helped us to continue to grow as an agency – bringing an additional 13 people into the team, strengthening the foundation of our SEO and production departments, whilst adding new skills, abilities and opportunities to our development and content teams.
The 21/22 financial year also brought about two significant developments for the business – as we joined the Sideshow Group, and following this, set about creating our new vision, five-year plan and company goals.
We're incredibly proud of how the team dealt with the tough situations and challenges we encountered over the previous 12 months
The Sideshow Group
The Sideshow Group is made up of 10+ agencies operating independently, and the group's vision is to become a global digital player and challenge the world's largest full service agencies. Whilst each brand operates as its own company, they are all united under shared values.
In early 2021, the Directors at Reddico and Tony Hill, the CEO of Sideshow Group, began discussions about a potential partnership. In November 2021, this was finally confirmed and we began a new chapter for the business.
For Sideshow, this acquisition is part of the group's growth plans to reach 2,000 people over the next five years.
Joining the Sideshow Group made sense for a few reasons
Our values are aligned. They care for their people, take pride in their work, and have ambitious growth plans.
Reddico benefits from being part of a wider group to help support our growth plans, whilst still being in control of our own future.
We're able to retain our independence, whilst accelerating the impact we can have with clients, our team, the community and the environment.
And from a Sideshow perspective, there were a few areas that really appealed to Tony and the group, including:
Our specialist focus on SEO as our core service.
Our unique culture and the way we run the business, which was revolutionised by our manifesto in 2018.
An ability to develop our own technology in house.
The journey we're taking to become a B Corp.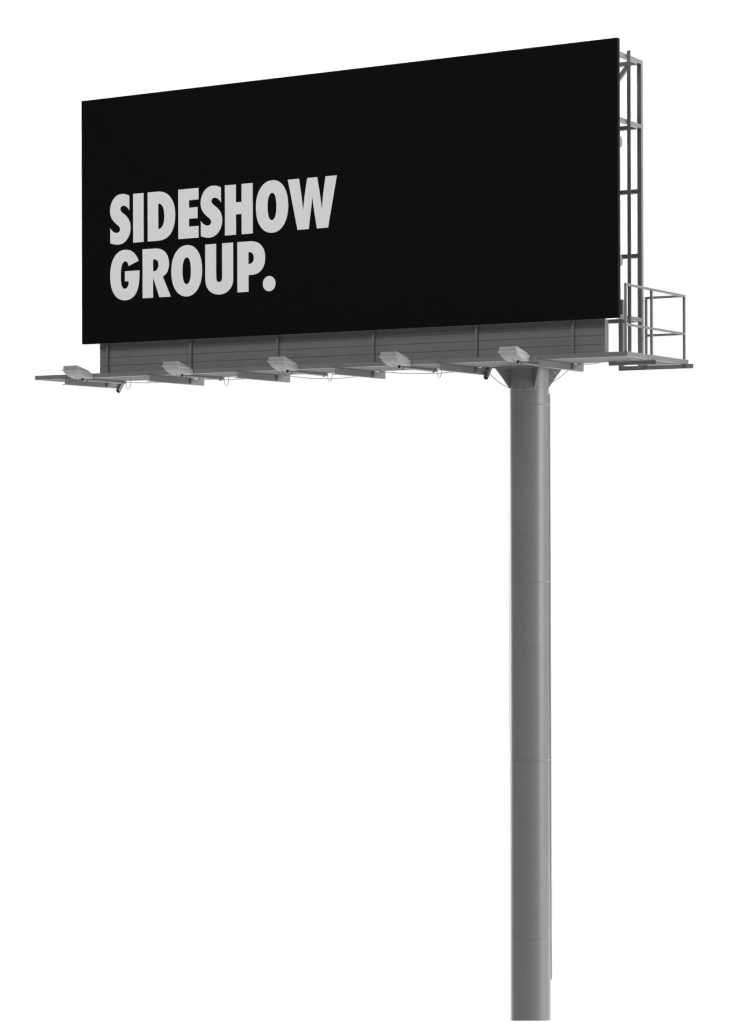 New company vision
After joining the Sideshow Group in November 2021, the start of 2022 put us in a position to define what the future looks like. Our plan was to unite the team behind a common vision and goal, ready to kickstart the 2022/23 year in the right way.
Reddico's position in the group is to:
Contribute to group growth by continuing to increase our revenue and profitability through fostering successful relationships with our clients, both old & new.
Drive culture improvements, and eco and charity impact mantras in the wider group.
Build our brand in the SEO space.
Build tools and develop our technology to help people work at their best, automate what we do, and help us scale.
In accordance with our growth plans and own ambitions, our new mission is:
To be the first choice SEO agency for enterprise brands. A globally respected team, delivering standout results, building premium technology and exceptional client relationships
And our impact will continue to shine as part of a 5-year plan to:
Build a progressive and forward thinking culture.
Create amazing experiences for the team.
Become a B Corp, and attract other B Corps to work with us.
Give an estimated £335,000 to eco and community initiatives.
Take a significant step towards our Million Tree Pledge (outlined in a further section).
Be able to work with, and solve problems for, enterprise clients.
Although we've set out a 5-year plan to grow the business, the first year is about laying the foundations for success. There are a lot of areas to focus on that'll help to get the company into a really strong position for the next few years of high growth – so we want to spend time getting some of the basics right before taking the next jump.
As you can see, it's been a busy 12 months – but despite this, we've continued to make a really positive impact in a number of different areas. The following documents what we've achieved across the 21/22 year.
Over a 5-year period we plan to give
£335,000
to eco and community initiatives.
02
Team Impact
Our people and culture strategy is guided by our principle of making Reddico a great place to work.
We share the following statement in our initial onboarding with every new team member, and all of our decisions reflect this:
To build a people first company where people enjoy coming to work, feel good about themselves, feel valued, and where innovation flows.
Throughout the height of the pandemic, we kept to our values, continued to support our people, and built a resilient team that could rely on each other. It was a particularly hard period for everyone, but with the end of national restrictions, Reddico needed to evolve.
The so-called Great Resignation impacted the UK (and the world), as people began to think differently about work, what it means to them, and what they're willing to sacrifice for a paycheck. However, at Reddico we weren't affected by this – whilst a couple of people did leave over the 12-month period, there was no mass exodus.
And we'd like to think a lot of this is down to the culture we've built, our unique way of working, and the trust, freedom and responsibility afforded to everyone in the team.
Of course, we had a number of difficult challenges to face down. Our internal NPS dropped out of the world-class bracket for the first time in three years. Problems with various processes became apparent. There was the calling of a clear company vision that could unite the team.
During this tricky time, we leaned further into our values, listened to our people, and made changes that would positively impact them and their role.
In this section we'll talk through the impact we've made on the team over this period, and where we stand heading into the 2022/23 year.
During this tricky time, we leaned further into our values, listened to our people, and made changes that would positively impact them.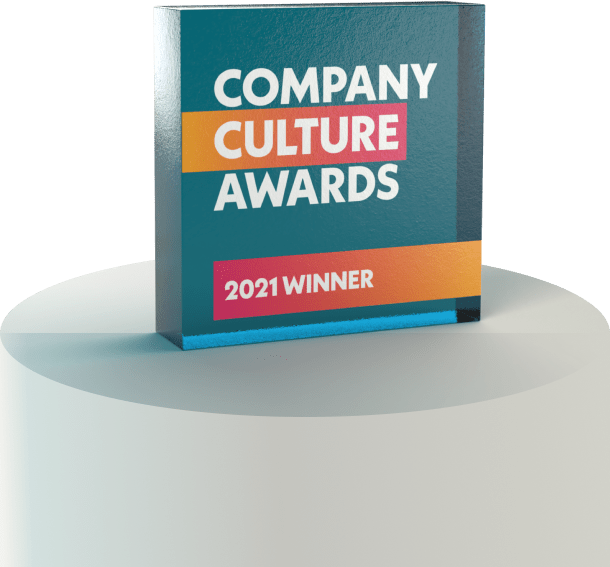 Best Agency to Work For
Our 21/22 year couldn't have started in a better way, as Reddico was named winners of the Best Agency to Work For category, at the Company Culture Awards.
In the live virtual event celebrating businesses across the UK, judges were full of praise for our "refreshing, contemporary and mature approach", whilst commenting on our self-managed way of working.
Head Judge, Stephen Seymour commented:
Reddico has stripped back the business model and redesigned it with employees in mind. The values of trust, freedom and responsibility are spot on. The entry left us in no doubt that it's a fantastic place to work
You can read the full blog post, and watch the winning moment here.
eNPS
In the 2021/22 year, our internal eNPS (employee Net Promoter Score) results were a mixed bag.
For the four quarters, we scored: 93 (world-class), 68 (excellent), 37 (good) & 60 (excellent). Since the start of the 2022/23 year, our results have returned to the world-class bracket.
In particular, we recognise that the third survey (October 2021), was our lowest NPS since 2018 – however, we listened to the feedback, spoke to the team, and planned and actioned a lot of the issues that were causing lower scores.
We know things won't be perfect all the time – it's an impossible dream. But we'll make every effort to listen and work on feedback, so everyone in the team feels heard.
Some of the positive comments from the team over this period includes: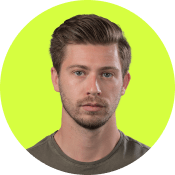 Fantastic place to develop professionally, given autonomy to manage how and when I work by choosing my own work/life balance.The ability to make an impact and drive positive change for the business is very much in my control which is an empowering position to be in.
Jack Callow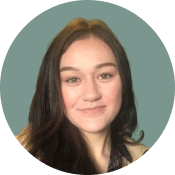 Reddico is a great place to work. I always feel very supported and its a great feeling to be treated like an adult with responsibility.
Abbey Ng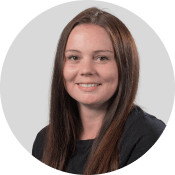 I feel very lucky to be part of a company that adapted so well with suddenly working from home, alongside supporting all the staff and still focusing on business growth throughout a pandemic.
Laura Clews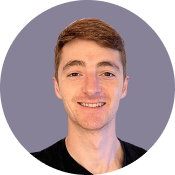 Incredibly friendly and supportive team. Amazing employee perks and benefits with a real focus on making working for them as comfortable as possible.
Alex Cole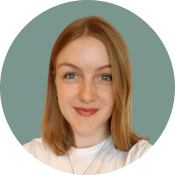 Since starting this summer I have no complaints, the team are extremely friendly and supportive. The company works with a backbone of excellent policies and is always looking to take feedback and improve, which is reassuring.
Jessica Plumtree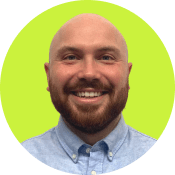 Although, I've only been in company for just over a month, I've loved getting to know everyone and learning internal processes. Like I've said before, everything that attracted me to Reddico has been true and the company is exactly what is says on the tin!
Liam Shaw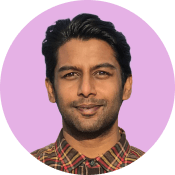 Great benefits, excellent team, ability to learn from the best, a hunger for growth and genuine care for each other.
Luke Gosha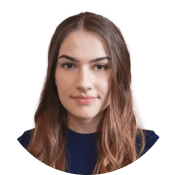 Reddico has a lot to offer and is a very enjoyable place to work. Reddico is also open to feedback on how the company and processes can improve. Overall it all adds up to make you feel like a valued member of the team.
Holly Yelland
Temperature check
In addition to our internal NPS survey, we also run a temperature check within the team, which helps to breakdown core areas of our company culture. These areas include:
Reward
Transparency
Work/life balance
Social experience
Cross-department interaction
Each area is scored from 1-9, with additional feedback and information provided by team members, to help give a reflection on the score.
There were three surveys in the 2021/22 period, with the following average scores:
There are three areas to specifically callout on this:
01. Continued upward trend
The average score for our team temperature check increased across the year, ending the 21/22 year with 7.8 out of 9.
02. High scores following lowest eNPS
Reflecting on our lowest eNPS from October 2021, there is a clear increase in mood by the November temperature check (which was the record highest score at the time). This demonstrates our commitment to listening and responding to feedback – even when it can be difficult to hear.
03. Consecutive highest ever scores
November 2021 was our highest score at the time, but this was replaced shortly afterwards by March 2022's survey.
New team initiatives
There have been a number of new operational initiatives launched or expanded upon, specifically with the team in mind.
These are detailed below, with more information available in our handbook.
Self-promotions
For the last few years we've been operating in a self-organising way, with the mindset of handing more responsibility into the team. Without a traditional management setup, we often need to find new and alternative ways of working – which is why we launched a self-promotion track for the team to be able to have full ownership of their career.
Combined with the career matrix, self-promotion helps to give people an opportunity to work, and get feedback on, their soft skills. You can find out more about our self-promotion process and how it works, here.
Working abroad
Following the outbreak of the COVID-19 pandemic, Reddico moved to a remote-first stance. This meant that people could live and work all over the UK. This remote stance has continued to evolve, and now with our partnership with Boundless, we can hire abroad (and team members can move abroad as well, or work overseas temporarily).
In the last 12 months we've had team members:
Relocate to Canada
Travel various European countries whilst working
Travel to, and volunteer in Poland as part of the Ukraine crisis response effort
It's amazing to see the team really make the most of this initiative, and have the opportunity to travel.
Updated marketplace review
Every November we run a marketplace review to update salary bands in accordance with the true market rate, factoring in inflation increases at the same time.
Because of this review, the average salary band increased by 6.64%.
Biannual salary panel
The salary panel is an opportunity for the team to apply for an increase, based on a number of criteria, such as:
The marketplace research
How their role has changed
How they've evolved their skills and abilities since the last review.
To ensure the team could apply at a time that's right for them, we introduced a second panel each year – so reviews now take place in January and July.
The average salary increase for the 21/22 year was: 13.70%.
This is slightly up from a 12.57% increase in the previous year.
Recognition budget
We wanted the team to be able to recognise others for their efforts, and have the opportunity to say thank you for standout moments. This is why we introduced the recognition budget – an chance to buy someone else a small gift of appreciation.
You can read more about this initiative here.
In 21/22, a total of £343.97 was spent by the team.
Health & wellbeing
We take the health and wellbeing of our team really seriously, and it's for this reason we launched some of our most beneficial policies – including self-managed holiday and complete flexibility in working hours.
With the end of national lockdowns, we've seen a large increase in annual leave taken – which is amazing.
Some of the standout figures from 2021 include:
Annual leave:
40.7 days
Average per person (including bank holidays)
Sick leave:
1.7 days
Average per person
Notably, there was a slight increase in annual leave taken – up from 38 days in the year prior.
Sick leave also increased from 0.45 days per person, affected mostly by positive COVID-19 cases amongst the team.
Throughout the 21/22 year, we also launched some new initiatives to support our wider health and wellbeing initiatives.
With the end of national lockdowns, we've seen a large increase in annual leave taken – which is amazing.
Mental health support
This year we decided to move away from Sanctus, and provide a mental health support system that would provide the team with on demand care. Carecoins fits this description, and the team are one phone call away from being matched with a specialist therapist for in person or virtual help.
Working from home budget
We also launched a budget for the team to be able to purchase things that'll support them when working from home – aiding in productivity and efficiency. For instance, monitors, chairs, desks, wi-fi extenders and more, can all be bought through the work from home budget.
In the 21/22 year, a total of £5,597.86 was spent by the team.
Cycle to Work Scheme
Through our partnership with Perkpal, we also launched a Cycle to Work Scheme, where the team are able to save up to 40% off the price of a new bike. This also ties into our eco credentials, and general commitment to reducing carbon emissions.
In the 21/22 financial year, three people in the team took advantage of the Cycle to Work Scheme.
Profit share & bonuses
As a company, 5% of profit is put into a team pot & paid out on a quarterly basis.
Over the last 12 months we were able to share the financial success of the business with the wider team, paying £53,385.90 in bonuses.
Award winners
At different times of the year we open up a team vote for various awards. The winners of these are shown below.
Team Impact Award
The Team Impact Award vote takes place at the end of every quarter, and recognises the person who has made the biggest impact across Reddico during those three months. Everyone in the team is able to first nominate, and then vote for their top three from the quarter.
April 2021: Jack Callow
July 2021: Michael Carden-Edwards
October 2021: Toby Neilson & Holly Yelland
January 2022: Eva Mermingi
Christmas awards
During the Christmas party, we announce the winners who have most demonstrated our company values. Again, these are voted for by the team.
The December 2021 winners were as follows:
We start with trust: Holly Jackson
We support & inspire each other: Ainsley Clark, Lewis Pugsley & Michael Carden-Edwards
We take on responsibility: Emily Barrington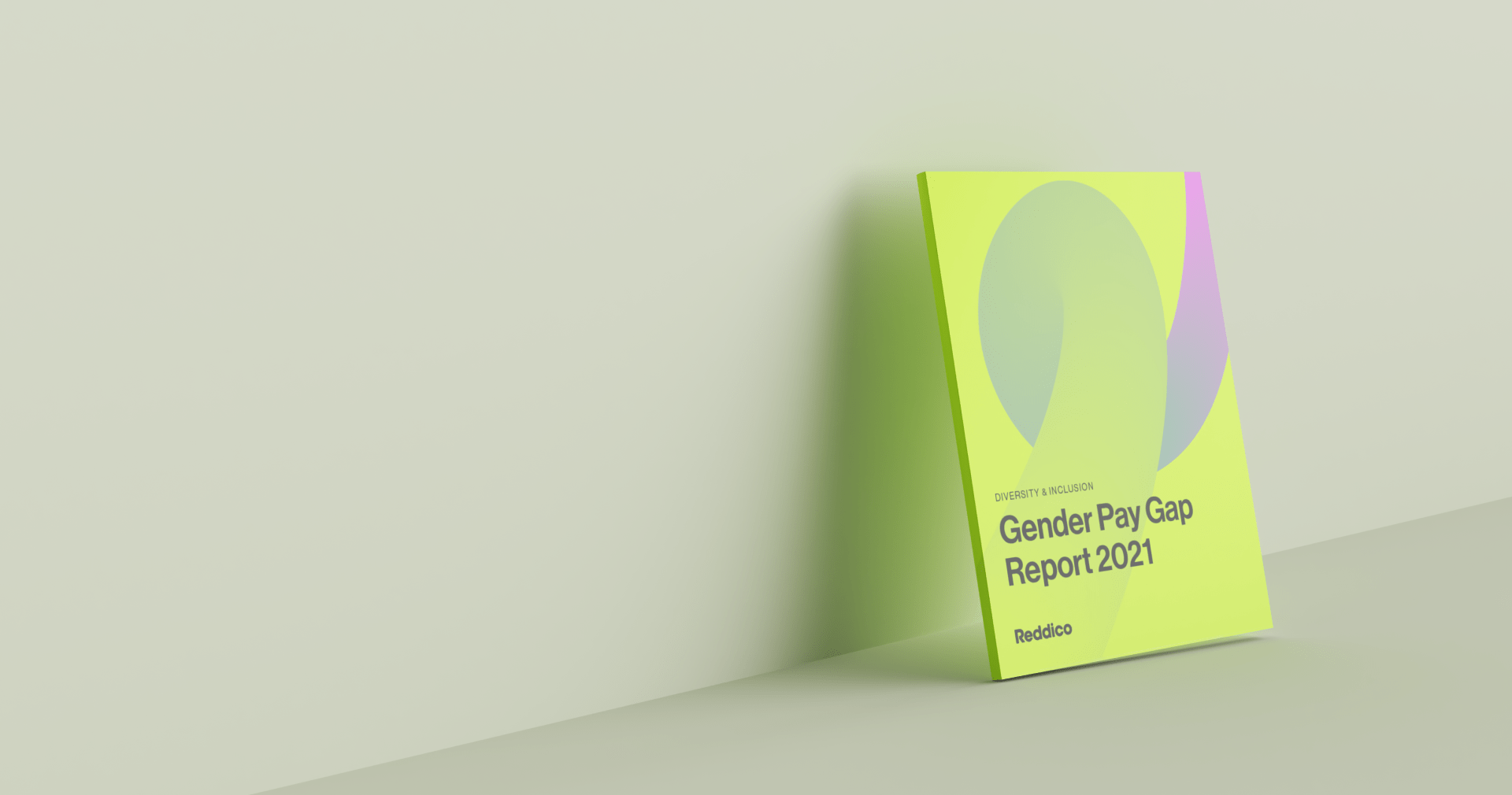 Gender pay gap report
2019-2021
Our first gender pay gap report has now been published on the blog.
This report aims to:
Set a benchmark
Understand the progress we've made
Lay out our future direction
As part of the B Corp process, we had to confirm our gender pay gap. We've decided to share this outside of the assessment and with the wider team, so we could have an open conversation about it.
Companies are not required to produce a gender pay gap report until they reach 250 people but, for us, it's important that we are open, as this leads to better conversations and ideas.
The gender pay gap is different to pay equality and is a reflection of the financial gap between men and women within a company, reflected as an hourly rate. The Reddico gap has decreased significantly in the past three years, with more women being hired across most departments and taking on more senior roles within the company.
As highlighted by our board advisor, Rachel McDonald:
The gender pay gap is a long-term commitment and it cannot be solved overnight. An example is tech industries, which are often male dominated, and any changes that a company makes need to be considered over time.

For example, if a company specifically recruits female graduates to boost their own talent pipeline, this will make the pay gap worse in the short term as more junior females are employed by the company, but will enable progress in the longer term.
There are three key takeaways we'd like to pull out:
The Reddico gap has decreased significantly in the past three years, from 22.61% to 11.62%.
Our gap is significantly better than the UK average (and of course we are striving for even better performance).
We will continue to review and improve our already market-leading policies to support all members of our team.
This report looked at the period 2019-2021 and we'll review our progress again over the next three-year period and reflect on the changes, initiatives, and progress we've made.
| | | | | |
| --- | --- | --- | --- | --- |
| | Mean Average | YOY % improvement | Median Average | YOY % improvement |
| To April '19 | 22.61% | - | 24.53% | - |
| To April '20 | 21.47% | 5.04% | 14.32% | 41.62% |
| To April '21 | 11.62% | 45.88% | 11.73% | 18.09% |
03
Our Environmental Impact
Our eco circle was established in mid-2020, with the purpose of inspiring everyone at Reddico to live more sustainable lives. Between April 2021 and March 2022, four people joined the circle, doubling our numbers to eight.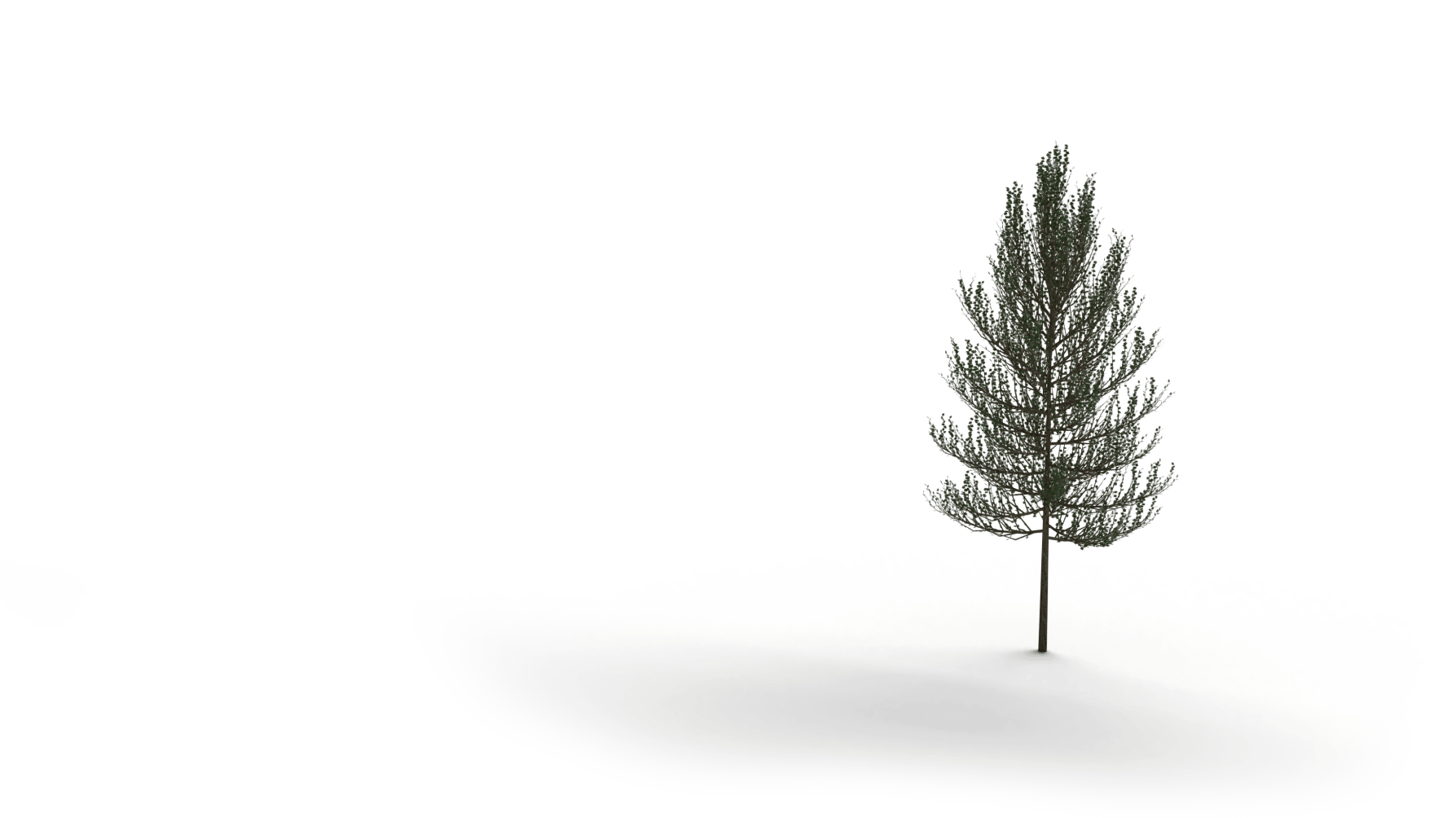 Our partnership with Ecologi
We understand that a tree planted today does not remove emissions immediately; it takes a long, long time. Trees can take up to 15 years before they really start to sequester carbon. We plant trees as part of our future drawdown efforts through Ecologi, who partner with a number of companies, including One Tree Planted, The Future Forest Company, Protect Earth, and Eden Rainforest Projects. All these organisations provide evidence of trees planted.
As well as planting trees with Ecologi, we are also able to support carbon reduction projects such as producing electricity from wind power in Northeast Thailand or preserving 27,434.9 hectares of Amazonian rainforest in Brazil. This provides us with carbon credits to offset the footprint of the business and also the personal lives of our team.
During the reporting period, we planted 10,753 trees and offset 671.97 tonnes of carbon through Ecologi's carbon credits, an increase of 6,723 and 319.74 respectively compared to the year before.
| | | | |
| --- | --- | --- | --- |
| Year | Month | Trees | Carbon Tonnes |
| 2021 | April | 744 | 54.75 |
| | May | 2,344* | 54.75 |
| | June | 768 | 56.51 |
| | July | 816 | 60.04 |
| | August | 817 | 60.04 |
| | September | 817 | 61.81 |
| | October | 863 | 61.81 |
| | November | 864 | 63.58 |
| | December | 884 | 62.78 |
| 2022 | January | 912 | 67.91 |
| | February | 456** | 33.55** |
| | March | 468 | 34.44 |
| Total | | 10,753 | 671.97 |
(source: Ecologi)
* Extra trees were planted as a reward for a charity distance challenge.
** Number of trees planted and amount of carbon offset per team member per month was reduced to accommodate the cost of the Million Tree Pledge.
We helped preserve
27,434.9
Hectares of Amazonian rainforest
in Brazil
We planted
offsetting 671.97 tonnes of carbon
An increase of
compared to year before
The Million Tree Pledge
In November 2021, we signed up to the Million Tree Pledge, pledging to plant a million trees by 2030. We have the flexibility to adjust this depending on our progress, but the end goal of a million remains the same.
What is the Million Tree Pledge?
The Million Tree Pledge is a group of individuals and businesses, each of whom have committed to planting one million trees, drawing down more carbon than they've emitted in order to increase biodiversity and the chance of reversing climate change. As of January 2022, 41 million trees have been pledged and over seven million have been planted.
Each pledger must find two other individuals or businesses to make the pledge, in order to spread the message. There's no time limit on when this has to be done by.
Why have we signed up?
The escalating scale and urgency of climate change requires an escalating scale and urgency of action. We want to be part of the solution in as many ways as we can. While the spotlight sessions we share with the team suggest changes everyone can make in the short-term, planting trees offers a way we can make a difference long-term – it's something that will live beyond us.
We're proud of our Ecologi contributions, but we felt we needed a bigger vision behind them. A million trees is an ambitious, challenging target, and a worthwhile goal in terms of our aim to go above and beyond in our carbon offsetting. We also felt it was a constructive way to use part of our eco budget.
Part of pledging to plant a million trees means encouraging other businesses to make similar commitments, and we hope others will take the pledge following our recommendation.
There are still many other things we can and will do from an environmental policy perspective, but the Million Tree Pledge represents a milestone in escalating our efforts to be better ancestors to the planet's future inhabitants.
Where are the trees planted?
Using Ecologi, Million Tree Pledge donates to the Eden Reforestation Project, which employs local people to plant trees in eight countries across the world. Since 2004, they've created 4,850,313 workdays for people in extreme poverty.
These sites are chosen to maximise the positive impact. For example, planting Mangroves in the Madagascan rainforest absorbs four times more CO2 than the average tree.
What's our plan?
Each year, our Eco Circle will decide how many extra trees to plant per month. This number is flexible and can be adjusted according to the amount of funds available to us that year. A chart will show us:
The number of extra trees we'll plant per month in each year (up to and including 2030)
The number of extra trees we'll plant per year (up to and including 2030)
How much this will cost
How far we've got to go until we reach our goal of planting a million trees
Tech recycling
In 2021 we introduced a new policy for responsible tech disposal. Reddico's approach to disposing of IT assets (items such as computers, laptops, monitors and servers) is based on reusing first and recycling second. Reusing equipment which is no longer suitable for business needs requires less energy and has less environmental impact than manufacturing a product again.
01
Confirming if an asset is at the end of life and can be recycled
The tech department advises whether the equipment is no longer fit for purpose for the role someone is undertaking, whether it can be upgraded / updated, or whether it can be used for another role.
If it's no longer fit for business purposes, the finance department will then advise if the item can be sold and update the company's asset register.
02
Reusing first
Items which are no longer fit for business purpose but still operational will be made available for the team to purchase. All money raised in this way will be donated to charity.
If no one in the team wants to purchase the equipment, we will look to donate it to local schools / educational facilities.
Where applicable, and in the case of all laptops, computers and servers, data will be securely erased by the tech department.
If it's no longer fit for business purposes, the finance department will then advise if the item can be sold and update the company's asset register.
03
Recycling second
If equipment is no longer fit for purpose and cannot be repaired or upgraded it will be recycled through our chosen provider: https://www.gigacycle.co.uk/
Gigacycle operates a 0% landfill policy. They will also look to recycle first, but will then deconstruct the equipment into raw materials such as plastic, aluminium, steel, copper and glass. These raw materials are then used to manufacture new products.
All equipment to be recycled should be returned to the tech department where it can be securely wiped, where appropriate, and labelled to ensure a full audit trail.
It will then be stored in the Reddico office collection point until it can be moved to the head office collection point. Once there are enough items, a pickup will be scheduled with Gigacycle.
Team members can also bring their own IT equipment to the office to be collected by Gigacycle if it's no longer fit for purpose. Again, we recommend that it is labelled so it can be tracked and audited.
Gigacycle is our provider of choice for the following reasons:
They operate a 0% landfill policy – they recycle and reuse every piece of IT related equipment.
Secure collection using their fleet of GPS tracked vehicles and security vetted drivers.
Comprehensive audit trail – they itemise all items collected.
Certified data destruction.
Security – they are one of the highest accredited ITADs in the UK.

Office-based changes
Although we continue to be a remote-first company, we're still keen to make our Tonbridge office space as sustainable as possible. Here are some of things we did this year:
Installed a digital thermostat. This enables programming times for heating during winter and summer. It also enables the heating to be controlled more easily when the team are in the office, and when no one is in the office (via the app).
Installed water limiters on the taps in the kitchen and toilets to reduce the flow of water.
Installed a new heating valve on the radiator in the toilet area so it can be turned off when the main heating is on.
Engaged the landlord in a discussion about solar panels being installed on the roof of the office. The conversation is ongoing, but positive.

Eco education
We've also made it our goal to provide more education to the team in specialist areas around sustainability and environmental protection. The topics from 21/22 include:
Cleaning products
Eco-friendly Christmas
Laundry/microplastics
Single-use product swaps
Palm oil
Food waste
These presentations are researched and created by the Eco Circle. We have been invited to share our single-use product swaps presentation with the wider Sideshow Group later in 2022.

04
Our Community Impact
Established in 2017 as the Charity Committee, our key purpose was to ensure Reddico had a real and meaningful impact on our local community and people in need. It was agreed that a percentage of our profit would be set aside for charitable activities throughout the year.
In 2020 we renamed as the Community Circle to further align with our values, shifting the focus to supporting our local community through the difficult time ahead.
Community focus during 21/22
Reflecting the increasing number of Reddico team members that now live and work remotely, we've broadened the geographic scope of our support over the last year, to embrace charitable organisations and good causes across the UK and overseas, whilst remembering our Kent-based roots. Ensuring that our efforts lead on issues that are most important to the team, the Community Circle carried out a poll in January 2022, with the following areas selected as our primary focus for the year:
01
Poverty and homelessness
02
Mental Health
03
Children's Critical Healthcare and Support
04
Youth Development
We also initiated a new scheme to match fundraising efforts that individual team members personally participate in, such as marathons etc.
Finally, while not one of our intended areas of focus, everyone in the Reddico team wanted to support refugees fleeing the conflict in Ukraine, so we made special donations to the Red Cross Ukraine Crisis Appeal and Polish Humanitarian Action.
Our community impact April 2021 - March 2022
Driven by a share of our revenues, donations to charities and other good causes totalled £18,350.
These donations helped us to make a significant impact on our communities. Some of the standouts included:
Providing support to 39 Foodbanks across the UK, Europe and North America through donations. We also funded a driver for Medway Foodbank for a month when they were struggling to make deliveries to their clients.
Supporting the work of mental health charity Mind through donations and raising an additional £1,700 for the Mid-Kent branch through our participation in the Bewl Water Dragon Boat Festival.
Sponsoring a young Gloves Not Gunz athlete in their pathway programme. The London-based charity helps young people turn their lives around through sports programmes.
Sponsoring the Kingshill Frame Football team's new training kit and match shirts.
Supporting the fight against Period Poverty through the purchase of products and donations to Hey Girls and The Hygiene Bank.
Donating 120 pairs of winter socks to the homeless through Stand4Socks.
Finding 31 disadvantaged children to have days out with children's charity Kids Out.
In total, more than 1,200 people were helped by our donations and activities this year.
Partnerships
While we love making donations to good causes, we look to build lasting partnerships with charities and find other ways to add value.
Our main partners are shown below.

05
B Corp Certification
In 2021, we started the journey to becoming a certified B Corp. Certified B Corporations are businesses that meet the highest standards of verified social and environmental performance, public transparency, and legal accountability to balance profit and purpose.
As mentioned in the 2020/21 Impact Report, our values and cultural identity had steered us towards the B Corp framework – without us realising it at the time.
For the majority of 2021/22, we have been waiting for an analyst to review our application and impact assessment. Our initial score exceeds the 80-point threshold required for certification, although we had been pre-warned by a number of other companies that the verification stage was a tough process – so we set a target of achieving 100 points from our initial assessment. This would give us some breathing room when the analyst began to assess our credentials.
Other immediate changes
Outside of the changes documented in the 2020/21 report, we identified a number of other ways to build upon our submission. This includes the following:
Increasing pension contribution to 5%
For the start of the 2022/23 year, Reddico have committed to increasing the standard pension contribution to 5% – to match the minimum contribution from team members. This means everyone (who opts in) is increasing their pension pot with 10% of their salary each year.
Our first Impact Report
We produced our very first Impact Report, with this entry being the second as part of an annual series. These reports help us to measure the impact we have across a number of different areas, keeping all information in one place for future reference.
Introduced new sustainable policies
We added a range of new policies to the handbook to support and reflect our environmental commitments – and these include
Climate positive travel policy
Tech disposing and recycling
Food waste recycling
Paper, plastic & cardboard recycling
Battery collection and recycling
Printing – Ink and toners
Additional diversity & inclusion policies
Our B Corp submission has given us another opportunity to review our company policies when it comes to diversity and inclusion – raising awareness of any gaps. Some of the new additions include:
A revamped diversity and inclusion policy
Breastfeeding in the workplace
Losing a child during pregnancy
Menopause
Code of Ethics.
Benchmarked our carbon footprint
We also produced a report benchmarking our environmental impact – notably our carbon footprint. Due to the way the business operates, there isn't a significant impact – however, this benchmark gives us tangible goals to work towards over a longer period of time.
These policies, and more, are available here.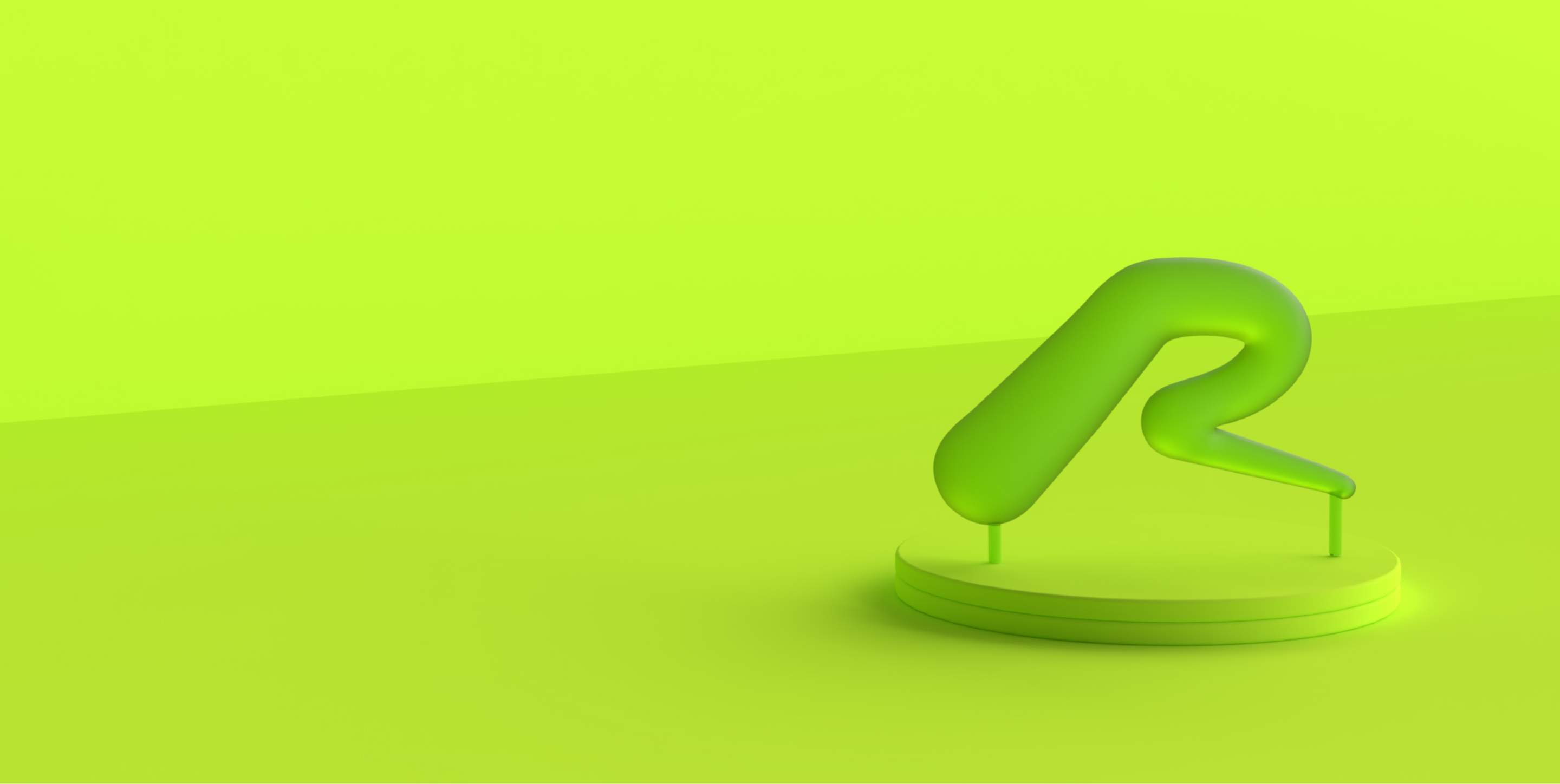 06
Making an impact in 2022/23
The predominant focus for the 22/23 financial year is to continue building our impact across three areas – people, the environment and the community.
We're closer than ever to being certified as a B Corp company, and are currently going through the independent verification. It has been a long process, but one that's helped us to continue evolving our practices and procedures when it comes to those three areas – and we're delighted to be on the cusp of recognition for this work.
Once our official B Corp status has been granted, we won't be celebrating for too long – and instead will be identifying ways to continue evolving as a force for good, and in particular eyeing up opportunities to work, and build relationships with, fellow B Corps and likeminded businesses.
Another area of focus over 22/23 year will be on having a greater impact in the wider Sideshow community.
Now we're part of a larger (and growing) group, there are a number of ways we can help and inspire other agencies – whether it's our team, community or eco initiatives. We'll continue to have conversations with people across the group and set the example where we can. It's an exciting opportunity to be able to have a strong influence on the digital industry and one we're relishing as we head into the 22/23 year.
Next Impact report period:
April 2022 - March 2023