Driving.co.uk is the automotive arm of The Sunday Times. The site combines strong editorial content from authors (including Jeremy Clarkson and Jay Leno) with commercial elements, including new and used car classifieds.
Never short of commitment and drive, I wouldn't hesitate in recommending them.
Jim Murray-Jones
The brief
Driving.co.uk lacked visibility for commercial terms, coupled with a general lack of SEO strategy. They had the content and authority, but the site setup hindered them, with poor architecture stopping good content from being indexed properly.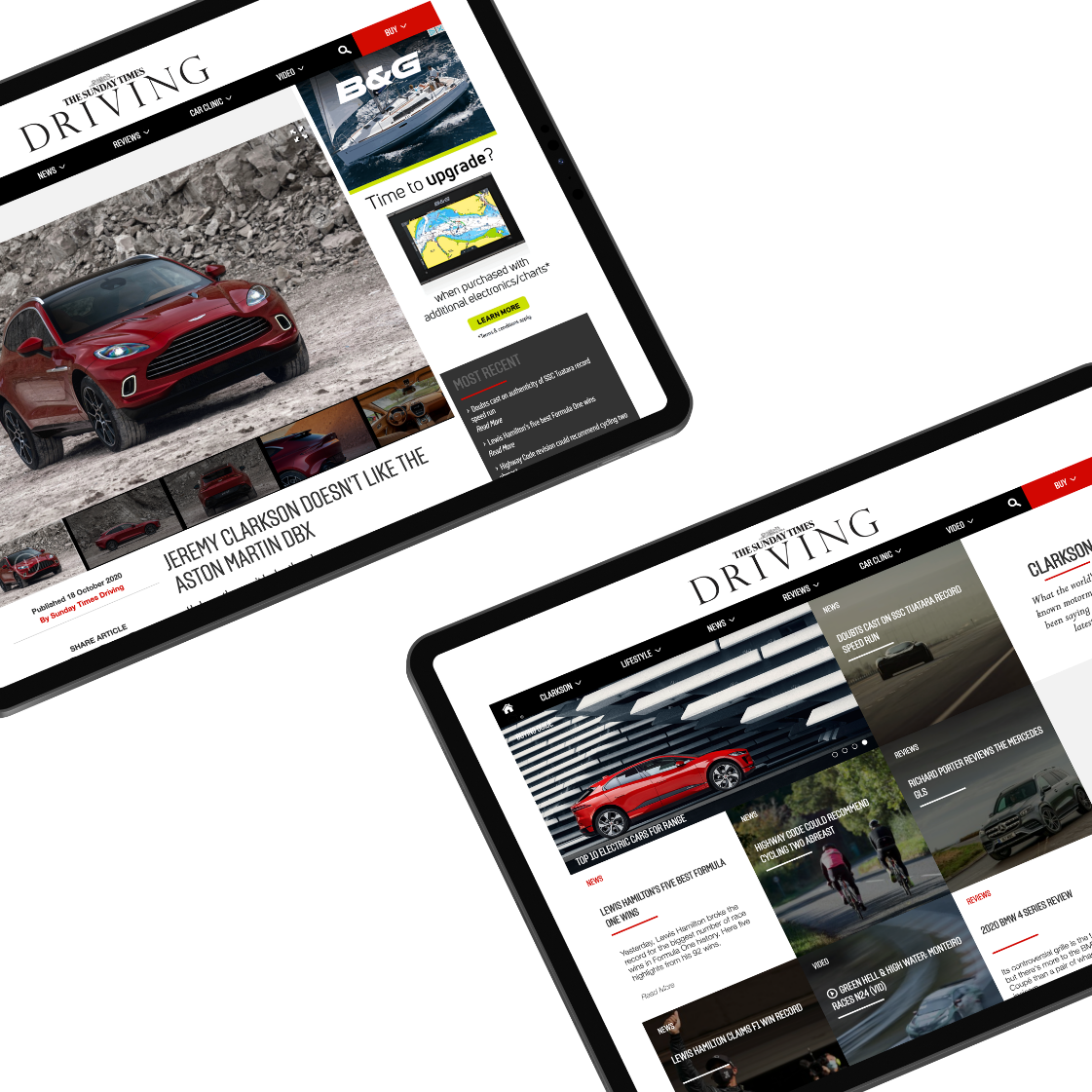 We started by restructuring the entire site to provide proper categorisation for editorial content. We built out architecture for the used car portal, giving Driving.co.uk the ability to rank for all used car, make and model terms.
By training the editorial team to identify topicals, carry out competitor analysis and create best-in-class content, they were then able to promote this content to attract links. They also learned how to create evergreen content to attract links over long periods.
We also rebuilt page templates to incorporate structured data, built out a detailed structure for internal linking between editorial and commercial content, reclaimed broken links to leverage value, oversaw the move to a new platform and leveraged the value of the main Sunday Times domain, avoiding crossover of content.
The results
Driving.co.uk saw significant growth in the top three position rankings. In April 2014, when we first got in touch with them, they had 40 top three rankings. In 2019, they had 3,611 top three positions.
The number of monthly organic users on the site increased by 3,798%. In 2014, they had 11,788 monthly organic users. In 2019, they had over 400,000 monthly organic users.
Driving.co.uk also saw a significant increase in link acquisition and velocity (the speed at which others were linking to the site) after we started working with them.
3,798%
Increase in organic users
Reddico impressed from the get-go, clearly articulating competitive opportunities, their strategy and a robust set of measurable targets.

They then put the hours in, frequently going above and beyond to prove their value. Above all, they delivered. Results exceeded our expectations. Never short of commitment and drive, I wouldn't hesitate in recommending them. Jim Murray-Jones