Guides
Site Migration SEO: The four types of site migration and how to get them right
Any business will, at some stage in its journey, come across the need to embrace change and evolve and grow. This might be in the form of a rebrand, a pivot into a different area of trade or through the means of an acquisition. Ramifications of these scenarios will likely feature a form of website migration, where it may be necessary to move to a new domain, CMS or make changes in site structure to reflect the changes in the business.
Site migrations come with both risk and opportunity from an SEO standpoint, and there are varying types of migrations depending on the scenario or requirements in question. Here, we'll look into the most common types of site migration, what you need to know about each and the typical considerations surrounding them.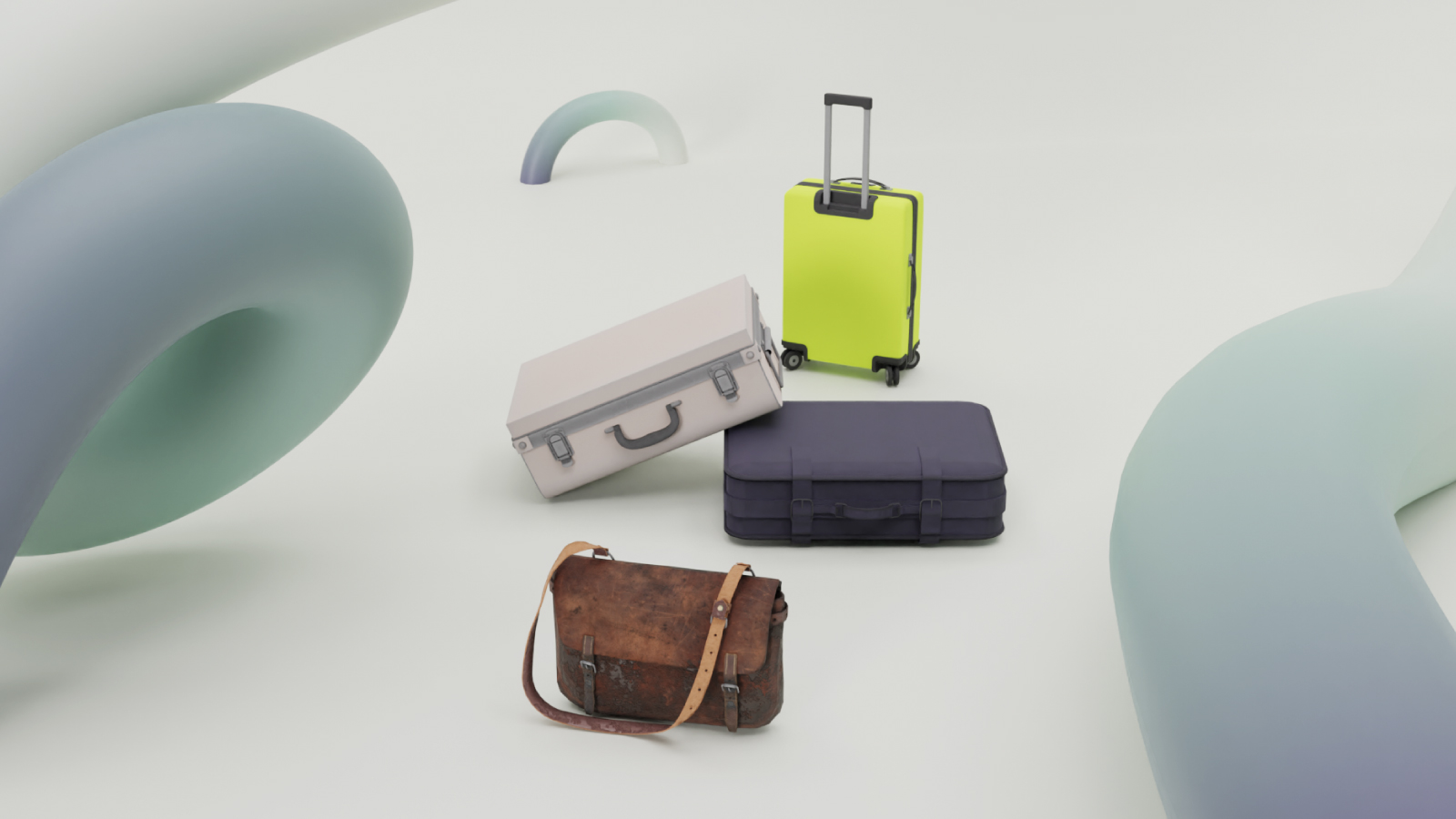 What is a website migration in the context of SEO?
A website migration can span anything from a complete site rebrand and restructure (including changing all URLs and associated resources), all the way to a straightforward visual update in the form of a redesign.
The extent and complexity of a website migration will totally depend on the scenario at hand. Your business may be undergoing an acquisition and will need to migrate all of its existing website assets to its new owner. Alternatively, you may simply be looking to move to a new CMS to allow your content team more control of site publishing workflows.
Each situation will be unique and there will be risks and growth opportunities for each. However, generally, website migrations fall into the following categories:

We'll delve into the complexities and nuances of each shortly. First, let's address some key points of consideration for site migrations regardless of their type.
Importance of site migrations and why SEO matters
Regardless of whether you're going through a large upheaval in the form of a domain change or a straightforward switch in CMS, it's vital to consider SEO. In a nutshell, the goal should be to ensure that a website's organic traffic and conversions are maintained, with minimal loss in these departments during and after the migration.
As with any change, be it a new domain or a new server, Google will need time to recrawl and reassess the changes, which can result in disruption to search rankings during this period. While initial drops immediately after migration are normal in many scenarios, there are plenty of considerations (depending on the migration type) that can help mitigate any loss. In some scenarios, they can even be used as an opportunity for growth.
For example, a tech stack migration could be used to address long outstanding technical SEO and performance issues. CMS migrations may also grant the ability to inject schema markup within your site content or improve page speed.
There is plenty of scope for things to go wrong, however. For example, a rebrand has a number of potential risks. This could include accidental staging site indexation, wrong URLs getting indexed due to poor redirect mapping, or canonical URL implementation. Or worse, old and new versions of the site getting indexed on Google, leading to general deprecation in search rankings due to confusion on Googlebot's behalf.
There are plenty of ways to ensure these issues are prevented, and these can be kept on top of through the use of tools such as site migration SEO checklists. Before we take a look at the nuances of our four types of migration, let's address some key questions that need to be considered in the planning phase.
Planning a site migration: answering the key questions
Whether you're undertaking a site migration due to a mandatory business change, necessity or because of future growth opportunity, there are some important questions to consider across your team:
What are the objectives of this migration?

What are we trying to solve or ascertain that the current version of the site doesn't provide? Do we have a feature wish list?

Are there any technical areas we can address with this migration?

How can we benchmark current performance and compare this to performance post-migration?

What data points and data sources do we need to gather to factor in for the migration? (Website crawl data, keyword rankings, historical analytics data etc).

What roles and responsibilities should be given to who and at what stage of the migration process?

Is there an ideal timeline for undertaking the migration, i.e. a 'quiet' business period that may mitigate any disruption?
As each migration will be unique, there will undoubtedly be more nuanced questions that will require examination in the run-up to, during and after the migration. Let's take a look at how these might be uncovered by looking at our four migration types in more detail.
The four types of website migration: what you need to know for each
Rebranding
From an SEO perspective, a rebrand migration typically involves changing URLs and moving to a new domain. These can be incredibly high risk, as you'll want to ensure that all the existing equity built up around the existing brand name and its domain (including keyword rankings, organic traffic and more) is preserved and moved over with minimal loss.
Rebrands will mean all mentions of the old brand name and journeys across all digital assets will need to be updated to reflect the new naming. While changing a brand name from "Jif" to "Cif" (in the case of the cleaning product back in 2000) may seem straightforward, there will be a lot to consider:
Ensure that all previous URLs and URL resources are mapped to equivalents on the new domain, ready for redirection

Ensure you have all the correct analytics profiles and tagging replicated across the new domain

Ensure all internal linking is maintained and that internal links are going to URLs on the new domain

Self-canonicalise all new URLs. This is where a lot can go wrong in regard to having duplicate versions of your content indexed across the old and new domains

Ensure that there is a staging server to test your migration before going into production. Use this to test your redirects and troubleshoot any technical problems It's crucial to ensure that any staging servers or sandbox environments are blocked from search engine crawlers to prevent inadvertent indexation

Update and submit new sitemaps to new Google Search Console properties as soon as the site is launched

After launch, check for any duplicate versions of pages that may still be live across both the old and new domains

Monitor indexation, traffic and rankings after the move and mark annotations in Google Analytics denoting the migration date

Run post-launch crawls to ensure all backlinks are carried over the new domain and there are no anomalies in terms of resources floating around from the old site
Redesign
A redesign migration is where new branding and website experience stylings are introduced such as new UX/UI features, image and logo design and colour schemes. Compared to a rebrand migration, they usually carry a much lower risk, as there aren't usually any fundamental changes to site structure and content.
Considerations would involve:
UX/UI changes that involve the menu or navigational areas of the site. You'll need to ensure that all current internal linking journeys to key areas of the site are maintained. If possible, use this as an opportunity to highlight improvements to be made

Ensure that new resources such as images, any CSS or JavaScript files are optimised for performance and can be crawled by search engines where needed

Ensure any major design changes are still optimised for mobile

Consider if there are any CRO learnings that can be made during the site redesign, regarding user interactions on different areas of the site or from their current journey as they arrive via SEO
Web consolidation
Web consolidation migrations relate to scenarios where one brand acquires another, or one domain owner purchases another domain and they wish to merge the properties. Recent examples of this include the acquisition of UK retailer Topshop by ASOS, and the eventual redirection of the former's website into the latter.
They can also relate to the consolidation of subdomains into a main domain, such as site.fr into site.com/fr, for example. These types of migrations can be very complex to get right, though the growth potential can be huge. As such, there are various ways to approach them.
A lot of the features of web consolidation projects may spill over from rebrand migrations (such as redirect mapping from the acquired domain to your main one), though there are some additional complexities to consider:
After announcing the consolidation of the properties and your intention to merge to your audiences, decide how long you want to keep both sites up for. If you have acquired a healthy domain name that ranks well, then merging sites immediately without a proper redirect plan may cause wasted visibility. This happened in the case of the Topshop acquisition by ASOS where a lot of valuable Topshop pages were hastily redirected to brand new pages with little SEO authority. This left more SERP space for competitors.

To mitigate this, take time to slowly send signals to Google and the user by gradually creating journeys from the site you wish to merge from. Ensure that respective sections or subfolders where you intend to house and redirect your newly acquired assets into are curated carefully and are picking up rankings on their own.

That said, there may be cases where you might want to employ the 'Band-Aid' approach, as in the case of ASOS. If you've acquired a domain that is a commonly searched or misspelt brand variant (such as "Netflix.om") then you may want to redirect it quickly to preserve your branded journeys.

Create combined XML sitemaps on your main site so Google can read the legacy URLs of the merged site. Once everything has settled down and there are clear signs that things are indexed and ranking as they should be, you can update your sitemaps so they reflect your main site alone.

However you choose to progress, make sure you notify Google Search Console of a change of address once your consolidation has been actioned.
Platform changes
If you're planning on upgrading your CMS, server infrastructure or general tech stack in terms of how your site is built, then this would be considered a platform change migration. You may be wanting to move from WordPress to Wix (or vice versa), or move to another hosting provider. Platform change migrations carry lower risks than straight domain migrations, though you will need to examine specific elements to ensure that the right elements are exposed to search engines:
Does the new CMS offer the same (or better) flexibility over content, redirection and certain technical SEO elements (such as canonical URL editing) without the need for developer support?

How does the new CMS or hosting provider perform in terms of page speed performance in your target regions?

For eCommerce or enterprise sites: how does the new CMS manage complex URL handling such as parameters?

If you're implementing new JavaScript libraries or frameworks, will this impact how Google interfaces with the content on our page? Ensure any new such technologies are considered in your JavaScript SEO endeavours.
It all comes down to communication and planning
We've addressed a lot of the key questions and scoping considerations around undertaking migrations, regardless of which type you're embarking on. One other key thing to ensure along the way is that alongside the direction of duties and responsibilities to relevant stakeholders, there is the allocation of a dedicated migration project manager, who serves as the glue between the various moving departments.
Checklists and task allocation can be centralised into a project management document, and frequent check-ins, stand-ups and forums should be held on a regular basis to encourage relevant parties' involvement throughout. A typical headache for SEO teams is that they aren't involved enough in the migration process, which can lead to things going awry in the organic visibility department during the migration. However, the same goes for stakeholders across the business, be it content, product, brand, development or finance, so cross-business alignment is so important when it comes to site migrations.
And finally: some lesser-known SEO migration pitfalls
There is plenty of scope for things to go wrong during any type of migration. Common recurring offenders include leaving staging sites open to indexation, or not mapping out redirects properly during the move. Each migration will be unique in its challenges, though there are some lesser-known migration pitfalls to keep in mind:
Ignoring non-HTML assets in redirect mapping
While your first port of call will be to map out redirect journeys for HTML pages, make sure you're doing the same for other resources such as image files, JavaScript, CSS and PDF files.
Consider your backlinks
While a permanent redirect from one domain to another will preserve the journeys of your backlinks via 301 redirects, there is more value in getting these links pointing directly to your new domain. Use your rebrand or acquisition migration as an opportunity to reach out to publishers and request them to update their links so they're pointing correctly at your new website.
Migrate indexation rules
As well as other on-page SEO elements, make sure you're reviewing any robots meta tags to ensure that any pages you may have marked up as noindex remain as such following the migration. Opening up undesirable pages to indexation at the same time as undertaking a migration may give search engines (and also yourself) a major headache.
Additional resources
Case Study: Fixing a failed eCommerce migration
Strategy Director, Carl Hendy, discusses Enterprise Replatforming SEO on the Re:platform podcast