Guides
Mastering entity SEO: An in-depth guide for businesses 
Entity SEO is a much-talked-about topic in the modern-day search industry. It particularly concerns how Google interprets searches around things, concepts, and ideas over individual keywords themselves.
These days, Google has moved far beyond the process of simply assessing pages and content based on what keywords are sprinkled across it. With the emergence of features such as the Knowledge Graph and various rich results, it's much more focused on understanding the context and relationship between entities such as place names, people, events, and concepts.
Entities in the context of search also extend to almost every perceivable noun you can think of, such as colours, theories, political ideologies, various schools of thought, and more. Entity SEO represents a clear and major shift in where search engines are headed, and businesses need to consider strategising for it.
In this guide, we will go through an in-depth overview of what entity SEO really means and how you can use it to scale up your organic presence. We'll also look at what entity SEO means in the wider context of the future of search and the emergence of AI.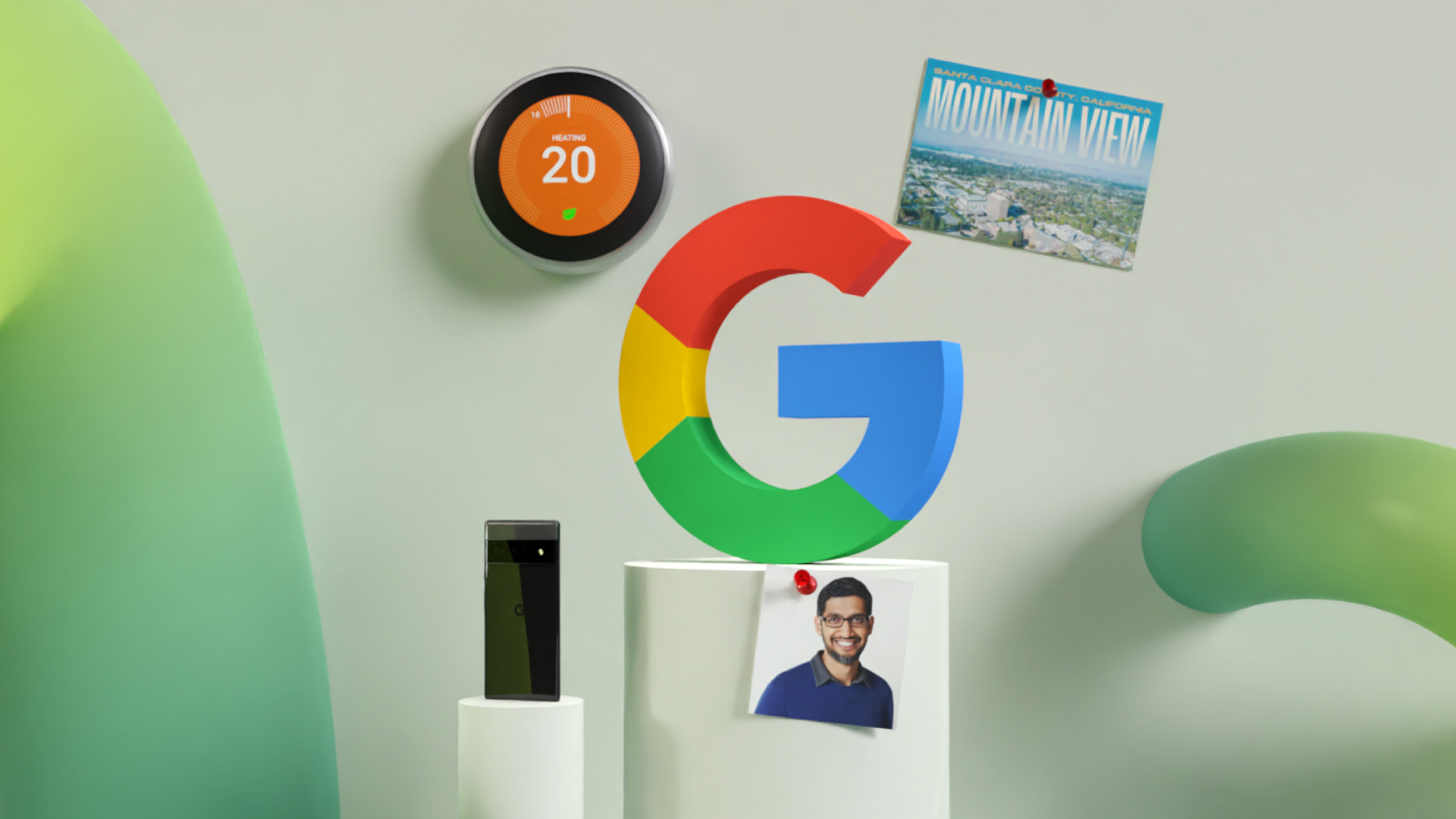 What is entity SEO, and why does it matter?
For a long time, SEO practitioners and businesses have relied on opportunities around keywords themselves to improve their organic visibility. This often takes place in the form of keyword research, where a list of short-tail and long-tail search terms relevant to the business are assessed, along with metrics such as search volume and keyword difficulty, with the overall goal being to bring in leads.
Entity SEO takes a slightly different and more contextual approach to this. The focus is on the use of AI and machine learning to understand the relationship between entities and how they are compartmentalised on search engines.
Entities relate to a defined "thing" that in many cases can be represented in a Google Knowledge Panel, with the most common results often being people, locations, events or organisations. Wikipedia (often seen as the primary source link for Knowledge Panel results) is a well-known database containing various entity catalogues, with other repositories such as Wikidata being other examples.
Search results around such entities often show Google's understanding of the relationship of such entities to others, and this presents another way of thinking about how businesses can optimise for them.
At its core, the importance of entity SEO comes from businesses needing to optimise, with a focus on entities and their relationships and contextual relevance. If your content is aligned with the intent and context behind a certain search query, this will increase your chances of ranking for broader, entity-based queries on richer search results, such as Knowledge Panels and rich snippets.
How are entities integral to a search engine's understanding of certain queries?
Taking an example, a quick search around the relatively large entity of "Harry Potter" (and all that is associated with it) results in the following:
At the top of the page, there are suggested searches around what could be called sub-entities under the wider Harry Potter entity umbrella, such as the Harry Potter film series, the film Harry Potter and the Philosopher's Stone, and the character of Harry Potter himself. Underneath this, you have searches around the Harry Potter book series, with the below Wikipedia entry providing additional entity links to the publisher, the film series, places in Harry Potter and, again, the protagonist of the series.
On the right of the search result, you then have a Knowledge Graph entry detailing links to other entities, such as the author, additional character entities, and the larger entity of the fantasy genre.
This is a great example of entity SEO in action on Google, with a rich display of useful links related to the wider topic of Harry Potter for the user to continue their journey on. The connected entity results around the Harry Potter topic are showing up because Google recognises from signals around the web that they are heavily interlinked.
Taking the example of a more ambiguous keyword not directly related to one standalone entity, here's what Google returns when we search for the more commercial term "types of antivirus software":
The result is much more akin to a traditional search result, but above paid and organic listings you have links to well-known providers (or "entities") that fall under the antivirus software entity umbrella.
Clicking through to one of these (in this case Norton AntiVirus) provides the user with a detailed splash on the product, including key personnel in the company in the Knowledge Panel, as well as a sponsored result on individual products Norton sell:
The interesting thing to take away from this is that the alternatives and competitors in the antivirus field remain on the search result around this branded search query. There is still large real estate for the likes of Avast, AVG, and Malwarebytes, which are considered relevant to Norton AntiVirus or the wider antivirus software entity.
This makes optimising for entities and how they relate to each other in the context of a user's search intent very important.
What are the types of common entities and how are they related to SEO?
Alongside the two examples above, entities on search engines cover a diverse range of subjects and can be related back to almost any type of business or product.
We've already alluded to some of the most common entities out there. Here's a more detailed list and how they are typically represented on SERPs. We've also provided some quick details on areas to consider for the optimisation of these entity types.
Person entities
These are often related to individuals of note, be they historical figures, celebrities, well-known professionals or business people in certain industries, and influencers. Person entities typically appear in the shape of Knowledge Panel results, with content being pulled in from Wikipedia/Wikidata or latest news articles. Brands can look to the optimisation of Knowledge Panels to enhance these, providing as much information on the person and their affiliations as possible alongside website and social links.
Place entities
This is where local SEO comes in. Place entities relates to anything under the "location" bracket, such as countries, cities, landmarks or tourist hotspots. For businesses, this will often result in the optimisation of Google My Business listings in relation to the entity in question. For example, the entity search "Oxford" will result in listings around the University of Oxford, Oxford attractions, neighbourhoods, restaurants, businesses, and more.
Product entities
Product entities relate to anything from physical products to services or subscriptions. A search for a well-known product entity such as "iPhone 13" will often be commercial in intent and the results will denote where the user can buy. Businesses can look to the optimisation of product and review schema to enhance visibility.
Organisation entities
This includes businesses, companies, charities, governments, and associations. Optimisation strategies here lean heavily into the practice of SERP reputation management, with a lot of the entity information (such as in the previous Norton example) represented in Knowledge Panels.
Event entities
Event entities cover a broad range of event types, ranging from major historical occurrences (such as the coronation of Queen Elizabeth II) to events that may be happening now or in the near future, such as festivals, movie showings, gigs or conferences. If a brand is hosting, promoting or involved in an event, they will do well to provide as much information as possible on the events in question.
Media entities
This includes entities from across the media sphere, be it books or movies (like in the earlier Harry Potter example), video games, music albums, podcasts, and more. In a similar fashion to organisation entities, media entities will often be displayed on SERPs via information from Wikipedia, the news, or in detailed Knowledge Panels that brands will do well to populate as best possible.
What are some of the benefits of optimising for entity SEO?
Search is and has always been evolving, and is already moving beyond the traditional, keyword-only results page-centric model. Given the staggering developments of AI in SEO in recent months, it's likely that entities will continue to play a major role in how AI-generated answers to search queries are provided. As Google (and other search engines) look for ways to gather information in their AI ventures based on the relationship between their semantic and contextual relationships, there is a degree of future proofing with entity SEO.
Schema.org, for example, is the standard vocabulary used by search engines to gain a deeper understanding of content on the page and the subsequent relationship between different entities. AI-provided answers (in Google or otherwise) will gather their information from schema markup that specifies details around certain entities, thus giving you a higher likelihood of appearing as a recommendation or source link in an AI-generated answer or a rich result.
A prompt to a Google Bard (or ChatGPT) to "give me a list of recommended brands who sell winter swimming gear" may well reference your brand in their AI-generated answer if your schema is in order and you're sending the right entity signals in this department. If your brand is consistently being recognised as an associated entity with long-tail search terms like this, then this will bring benefits to your overall brand authority.
Put simply, you are enhancing your potential query reach and overall brand visibility beyond traditional keyword targeting.
How can you optimise for entity SEO?
We've touched on the role that modern-day SEO elements play in determining different entities in the lens of search engines, and how this can be a smart venture in your business's SEO strategy moving forward.
There are a number of other considerations to help optimise for entity SEO alongside your existing efforts.
Keyword clustering and semantically related terms
Modern keyword research techniques, such as clustering and gathering semantically related keyword variants, are a good way to provide Google with some signals as to what content topics and entities your base content is around. For example, an in-depth thought leadership piece on the "best practices of backend development", which takes "backend development" as the root keyword, could feature related entity terms such as "server-side development", "data processing", "cloud infrastructure" or "server security". Including these in the content and, better still, providing internal links to related pages that cover these keyword clusters in more detail, will aid your efforts in entity SEO around such topics.
Linking (internal and external)
Internal linking across your business's website, using semantically related keywords and entities, certainly helps with your entity SEO efforts, while external linking can go even further. Building out topical authority around certain entities can be aided by acquiring high-quality, topically relevant backlinks from major publications covering products or services in your industry. For example, a big piece on smart speakers in a publication such as Tech Advisor will give you strong entity SEO kudos associated with smart speakers as a product.
E-EAT signals and topical authority
Establishing your brand's E-EAT (experience, expertise, authoritativeness, trustworthiness) credentials can play a major role in entity SEO, particularly as Google will associate your business as a trusted source around its target entities. Creating expert-led, factually correct content with correct author bylines that shows a clear understanding of the topic at hand and with a human-first, search engine-second focus, will stand you in good stead.
Optimising images and media for entities
Web accessibility best practices remain true when it comes to entity SEO. Using descriptive file names and alt text for images that relate to certain entities around your business (such as products, people or services) will help you visually represent the entities you're trying to target.
Local SEO optimisation
If you're a business with a physical location, then optimising for local place entities via a Google Business Profile is a smart move. These are free, and allow you to populate a wide array of information on your business, including rich media such as photos and videos, to help you stand out for local-based entity searches.
Entity SEO: A safeguard for the future?
Entity SEO is firmly nestled in how search engines interact with digital content and discover related contexts and semantics around certain topics. Going beyond the standard target keyword optimisation approach, and into a broader approach that considers search intent, overall expertise, and helpfulness will put you ahead of your competitors.
As we've established, this is particularly relevant as search engines move heavily towards AI-generated answers. The future of SEO sees the need for brands to stand out as clear expert-led entities in their respective fields. Get ahead of the game with your entity SEO strategy today. Doing all you can to establish yourself in the topics and contexts that are commercially relevant to your business will set you on a good path for broader visibility as we head into this new chapter of SEO.
About the author
Based in Scotland, Sinead Cunningham has over six years of digital marketing experience and three years of experience working specifically within eCommerce SEO. Working in-house for global retailers and marketplaces, she's been responsible for conducting competitor and gap analysis, executing technical audits, and liaising with developers on recommendations. She has also trained in-house departments on SEO best practices.
*Sundar Pichai image source: Google